Hulk the pit bull, who lives with his owners Marlon and Lisa Grennan in New Hampshire, US, is the world's largest pit bull at 174 pounds (79 kg).
The gentle giant, who has been trained as a protection dog, recently became the proud father of eight super adorable pups.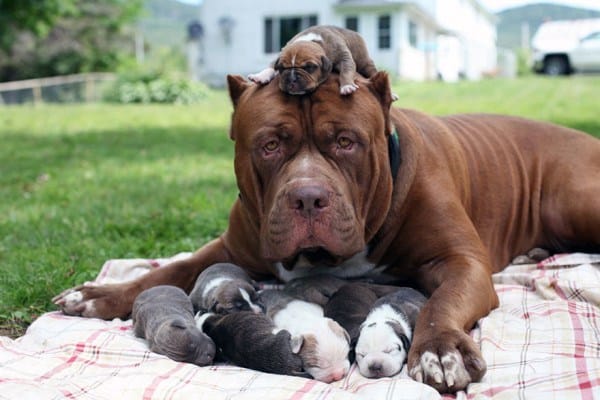 Barcroft TV
Due to their unique parentage, the puppies could be worth up to $55,000 (£35,000) each after they've gone through the same rigorous training as their father.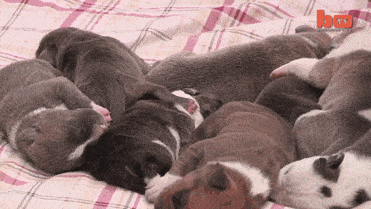 Barcroft TV
"In about five to seven weeks we'll start to see them separate out and get a good idea of just how big they will get," said Marlon.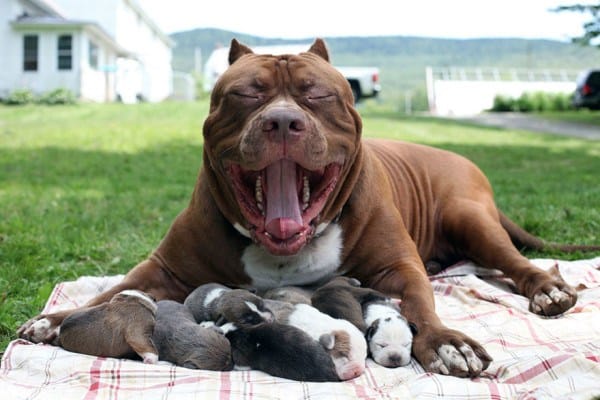 Barcroft TV
Hulk poses with some of the puppies from his first litter, now 5 weeks old, and his brand new litter, just 6 days old.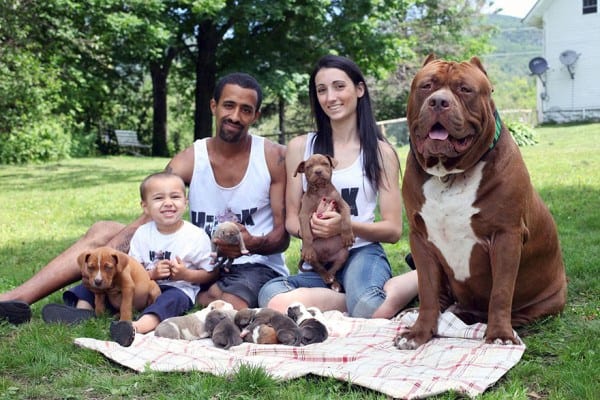 Barcroft TV
Marlon and Lisa train and breed pit bulls with their business, Dark Dynasty K9s.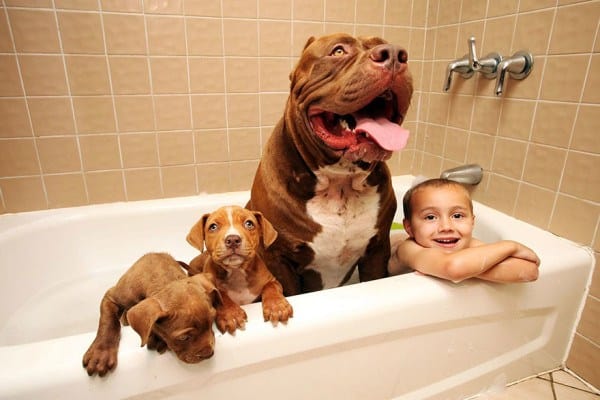 Barcroft TV
"He doesn't get phased by the sort of things that might upset or distract another dog," Lisa said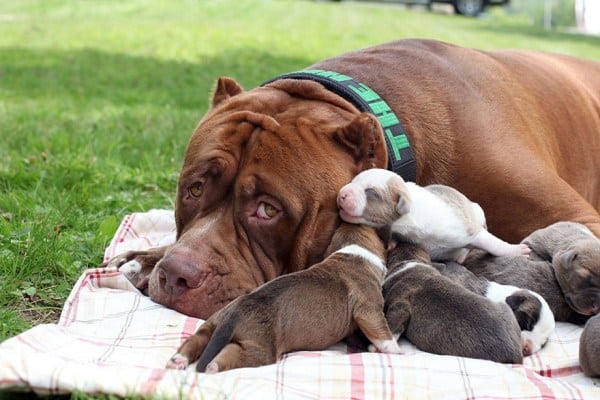 Barcroft TV
"Hulk is a gentle giant and a great father. He will think nothing of laying down and licking his young puppies."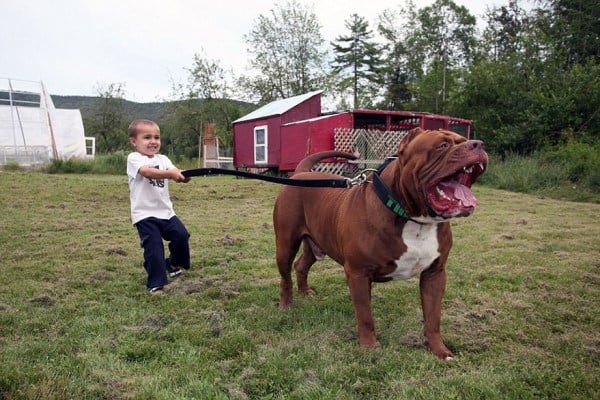 Barcroft TV
"I love this dog so much I honestly can't even put it into words. There are no words to describe it," gushed Marlon.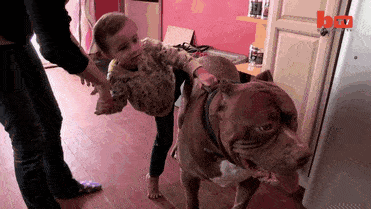 Barcroft TV
Check out this Barcroft TV segment about Hulk and his adorable puppies:
[youtube id="gPHKZAtoTRc"]