Dame Judi Dench has been "meme-material" owing to her long, illustrious career. She has played M, the Head of the Secret Intelligence Service, in the James Bond series and Old Deuteronomy in the film adaptation of CATS.
For all her achievements, Dench has been known to take a joke. Recently, the  York Museums Trust poked fun at the veteran actress in a series of tweets that truly broke the internet.
They compared various pictures of Judi Dench to the exhibits found in their museums.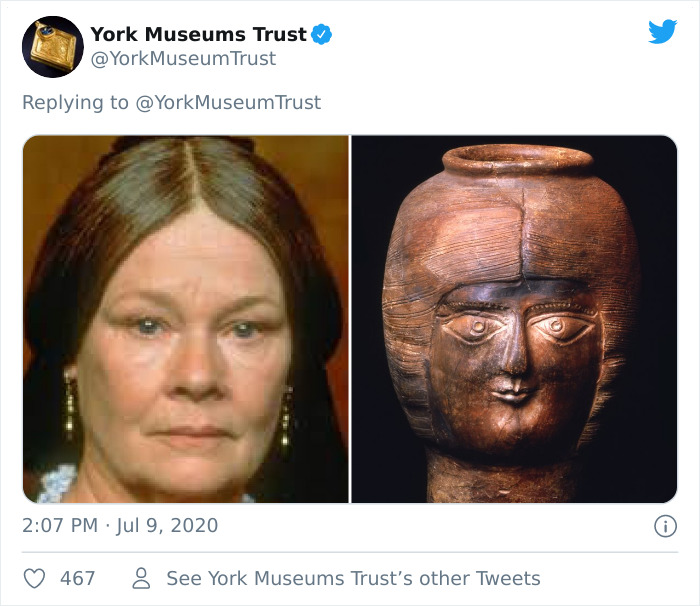 "We are keen for a wide audience to engage with our collections, so adapting memes and trends online to fit with us as a museum is a great way to reach a wide audience and get our collections seen my thousands of people!"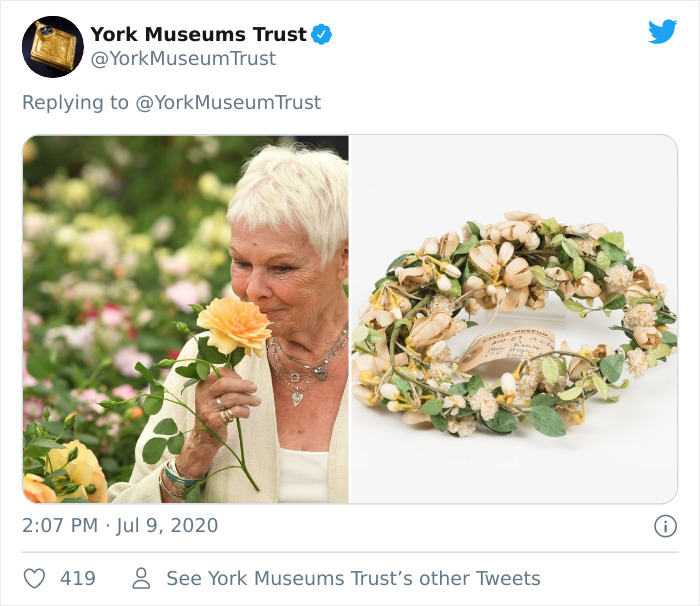 The items included in the Museum Battle were: a 17th-century workbox, a Julia Domna head-pot, a Victorian wreath, an 18th-century cat dummy board, an Ormside bowl, an Ann Stokes globe fish ceramic, and a 19th-century arsenic dress.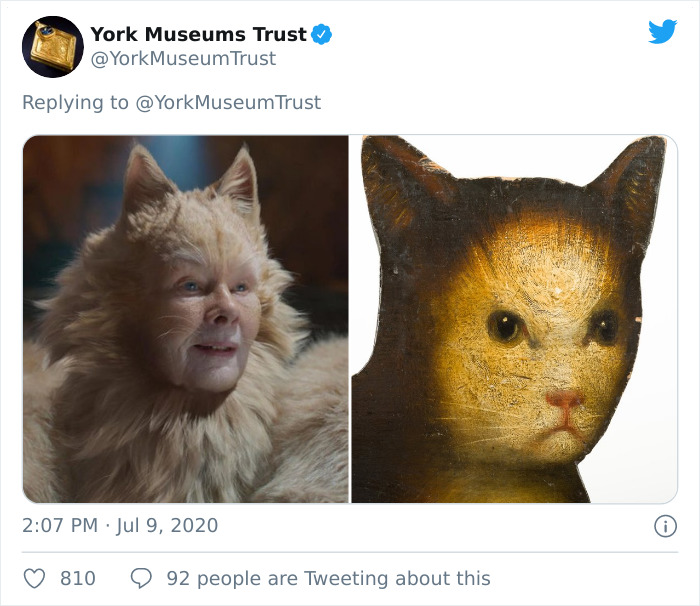 "Dame Judi Dench is a national treasure, which worked great alongside our own treasures! But she is also York-born herself and a huge advocate for the arts."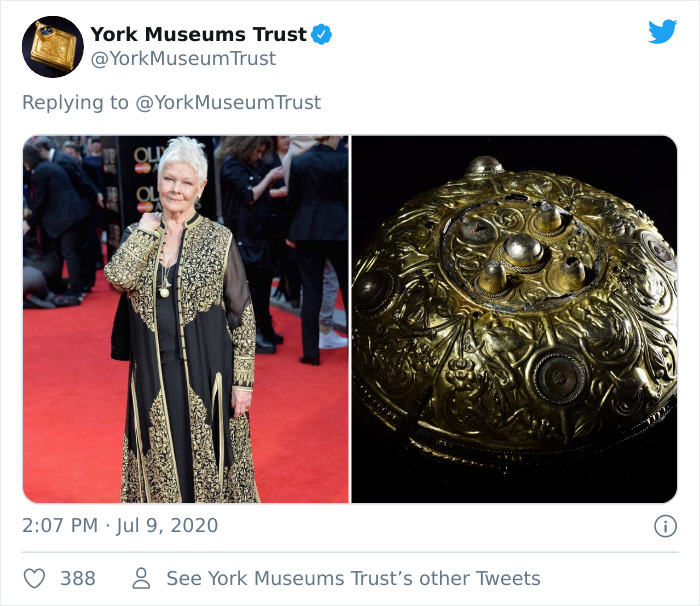 Each item in the collection was color and detail-coordinated, making for some hilarious comparisons.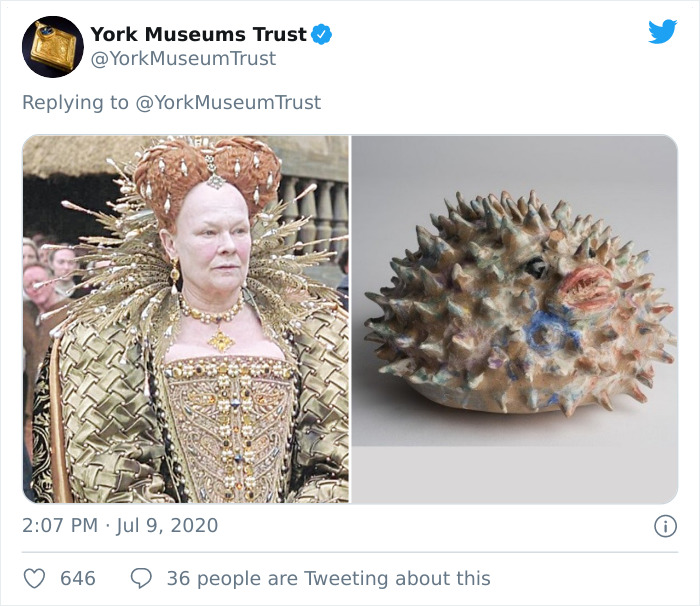 "​We could have added many more [exhibits], but it does take some time to try and find a match! We think we included some of Judi's best looks and roles, so that's important. Maybe some more may come out in the future," the museum said.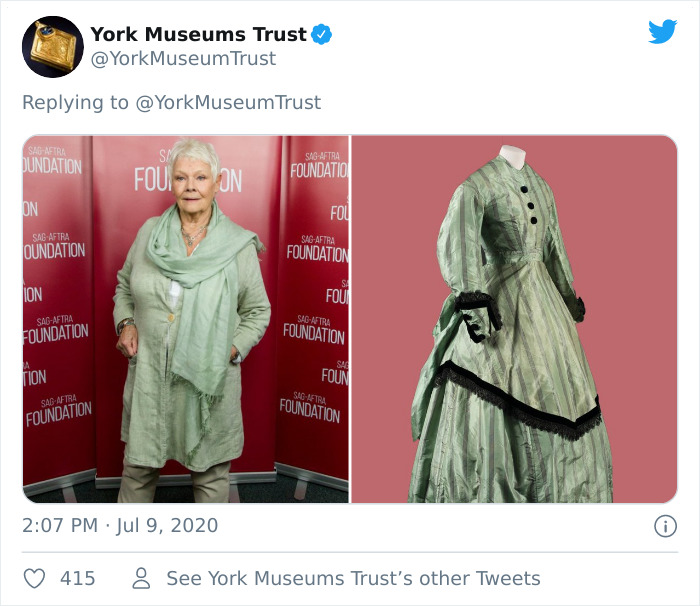 After the overwhelming response to the Judi Dench collection, the York Museums Trust said they have been asked by their followers to do more.
"We've thought of a few celebrities, we'd love to include Sir David Attenborough as he opened our Yorkshire's Jurassic World exhibition last year. If anyone has any suggestions, though, we would love to hear them!"
The Twitterverse has something to look forward to.