Pulptastic is reader supported. Just FYI, we may collect a share of sales or other compensation from the links on this page if you decide to shop from them. As an Amazon Associate we earn from qualifying purchases.
If you plan to cut down on cursing this year, a nice relaxing naughty adult coloring book will help you stop swearing and start getting creative.
Adult coloring book shuns intricate drawings for ornate naughty words.
But why just color in swear words? Try livening up your favorite insults.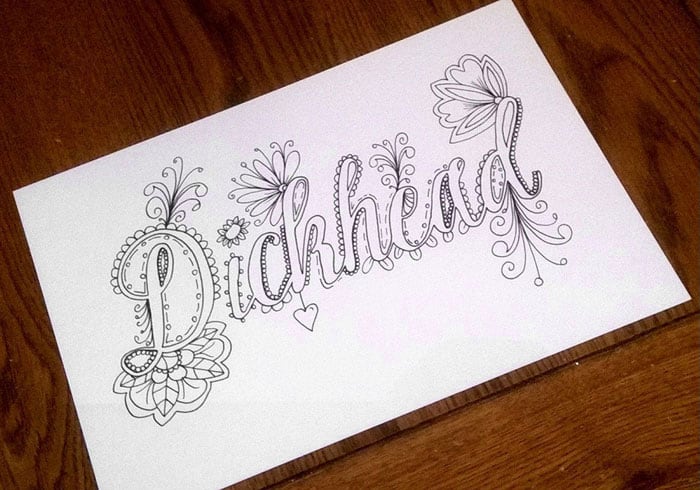 Or even phrases you don't use as often.
You can channel your inner artist while broadening your vocabulary (we're pretty sure it says cock womble?!)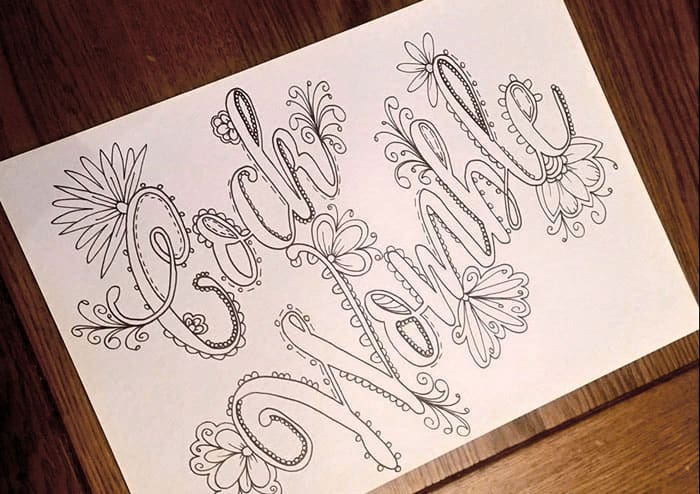 Color in and tape to your forehead to let everyone know how you're feeling.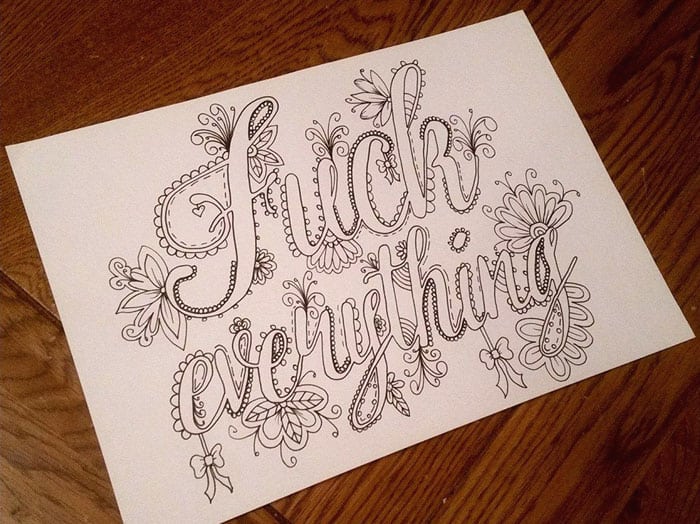 Attach your colorful expressions to card, add a stick and hold them up when you're just sooooo done.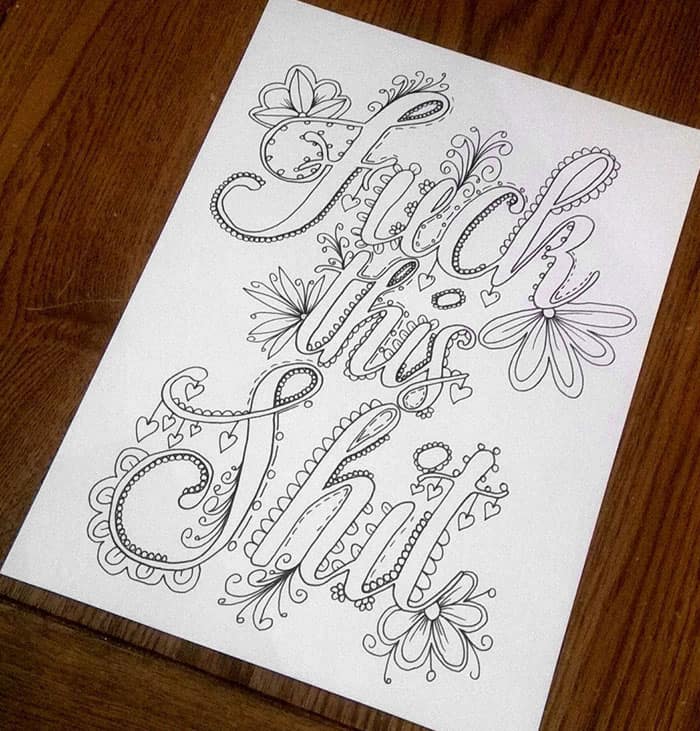 Why not improvise? You could add your own curly "C" and then it just says "canal". You could give it to your grandma.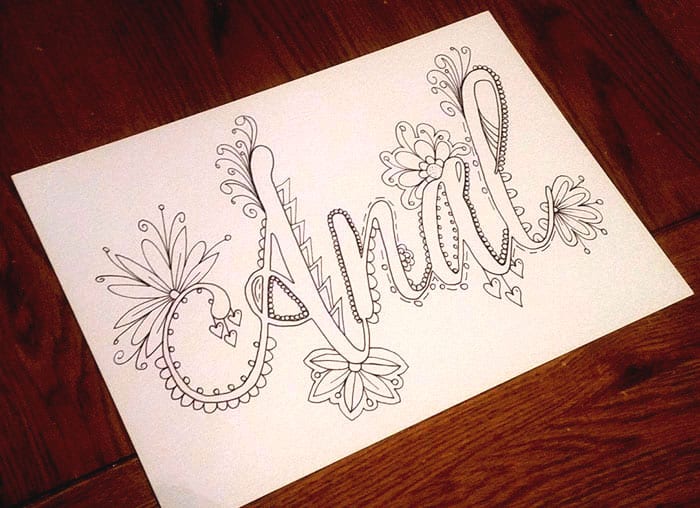 Feel your rage ebbing away.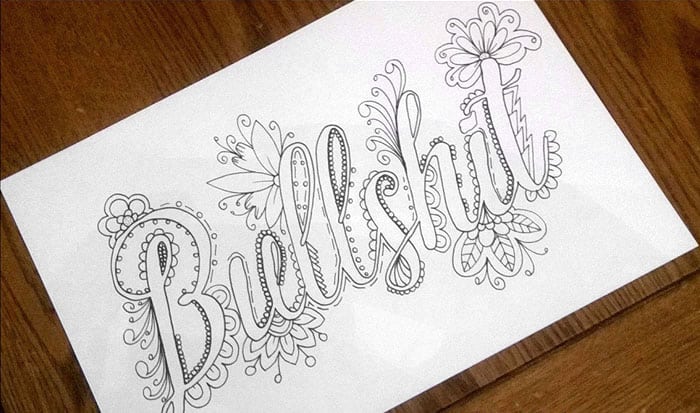 You are a strong confident woman who doesn't need to swear.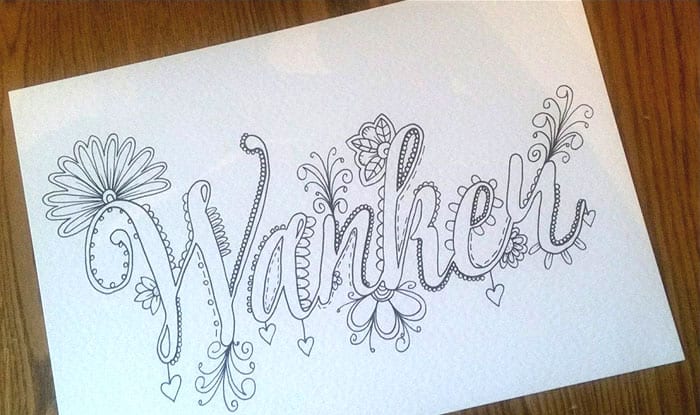 Let your imagination run wild.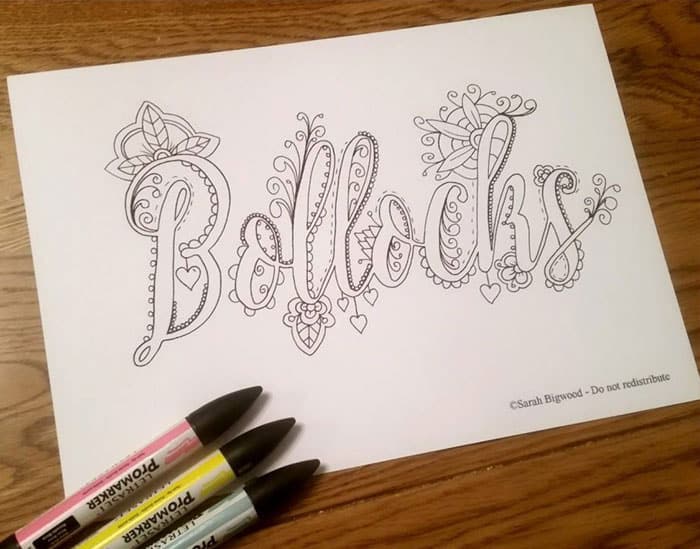 Whoever made these clearly did.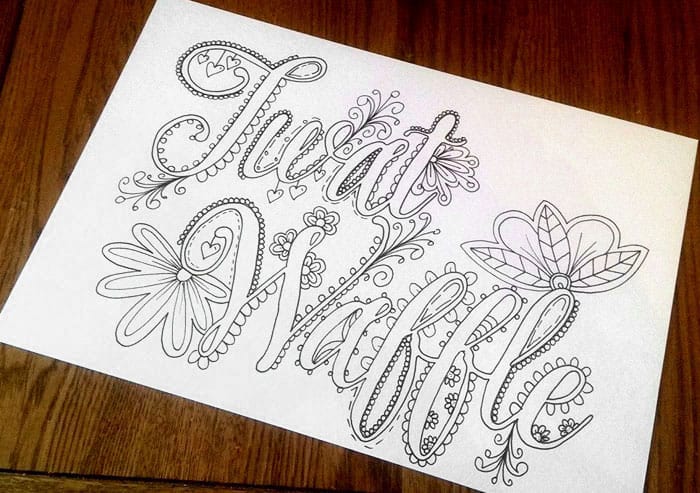 Just hope no one asks what you're coloring in when you're working on this one.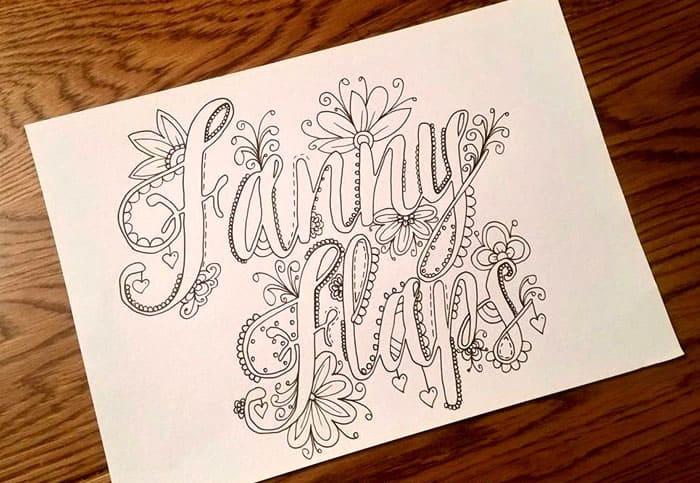 There are lots of new adult coloring books to choose from on Amazon. Here are the top three bestsellers:
Bestseller No. 1
Bestseller No. 2
Bestseller No. 3