Since the 7.8-magnitude earthquake struck Nepal on April 25, the media has been saturated with tales and images of grief and loss.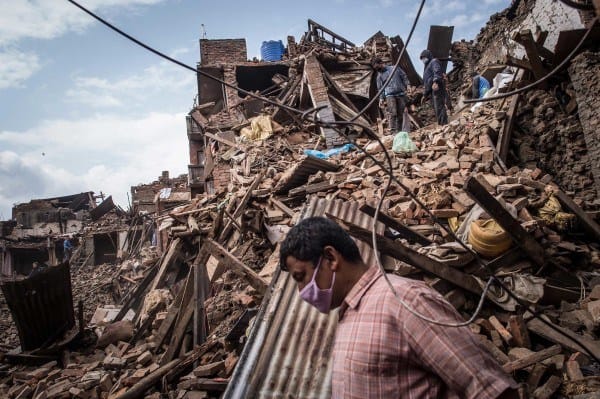 Time
Amid all the destruction and misery, it is therefore, heart-warming to see an image like this surfacing: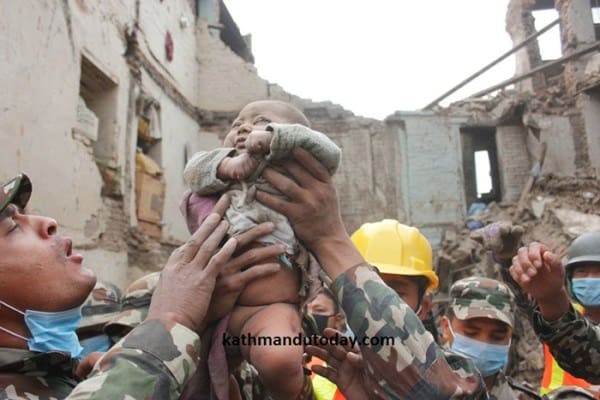 Kathmandu Today
Four-month-old Sonit Awal was trapped under a wooden beam after the earthquake reduced the family home to rubble.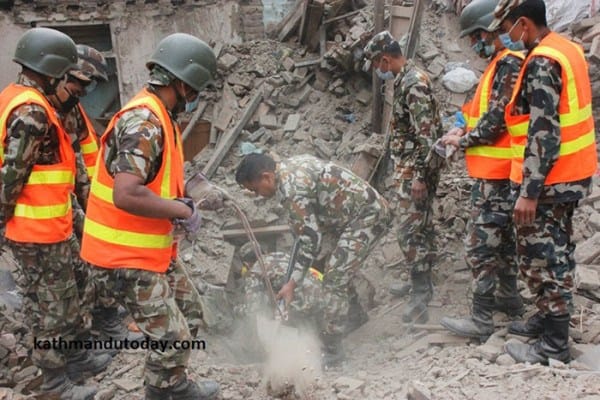 Kathmandu Today
His 9-year-old sister was watching him while their parents were out shopping, and she managed to escape unhurt.
Their father Shyam Awal clawed at the rubble with his bare hands in an effort to save the baby, while rescuers searched for him until midnight.
They almost gave up hope when they were unable to recover him.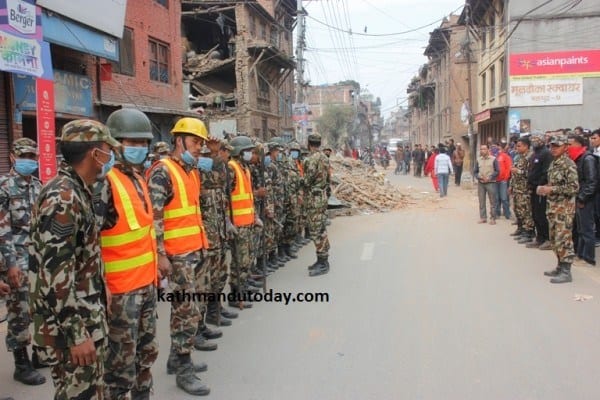 Kathmandu Today
But the next morning, Sonit was heard crying beneath the rubble.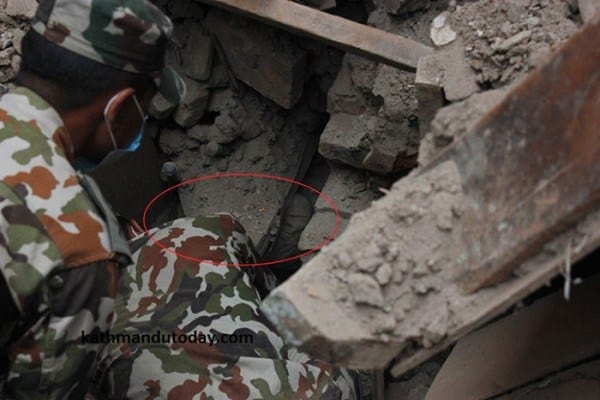 Kathmandu Today
By 10am — 22 hours after the earthquake — rescuers were finally able to pull the baby out of the wreck.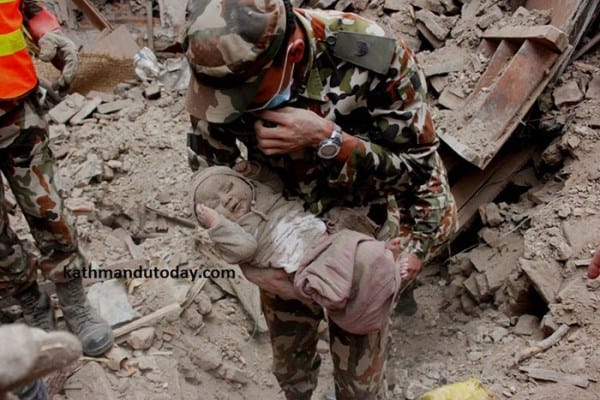 Kathmandu Today
He was covered in a thick layer of concrete dust, but was otherwise unscathed.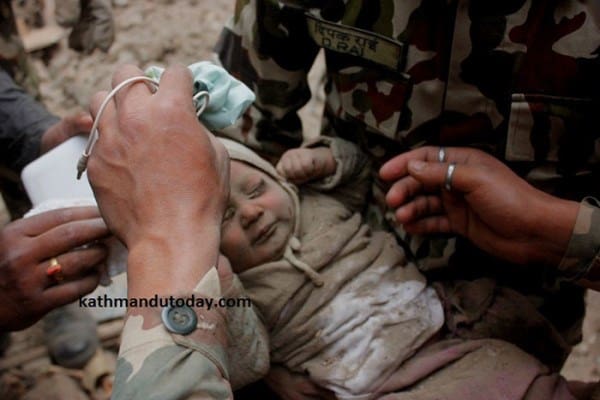 Kathmandu Today
We have Nepalese photojournalist Amul Thapa of Kathmandu Today to thank for the wonderful images of the rescue.
"When I saw the baby alive, all my sorrow went. Everyone was clapping. It gave me energy and made me smile in spite of lots of pain hidden inside me," he said.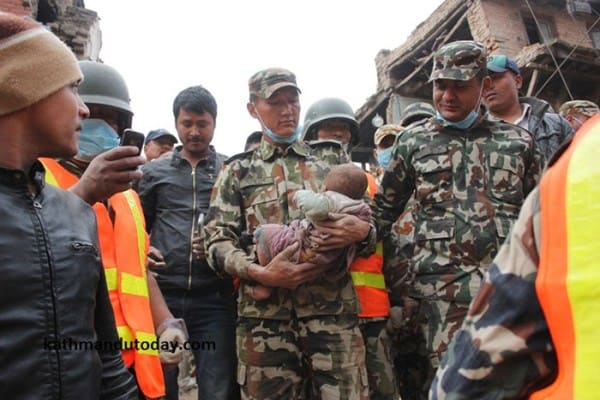 Kathmandu Today
Sonit has since been reunited with his family and is doing very well.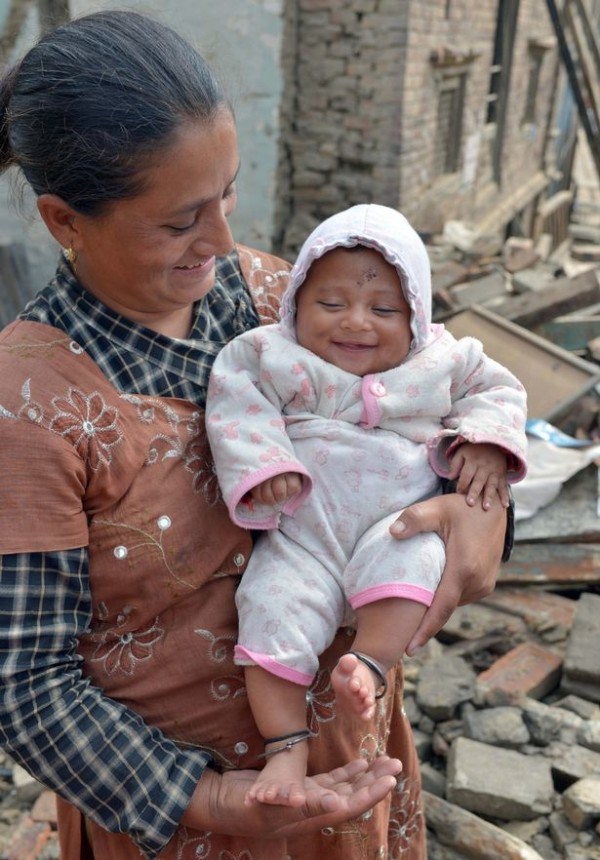 Kathmandu Today
"I prayed to every god I could and it looks like my prayers were answered," said Shyam.
With their house reduced to ruins by the quake, the family is now living on the floor of a friend's house. Despite this, they couldn't be happier.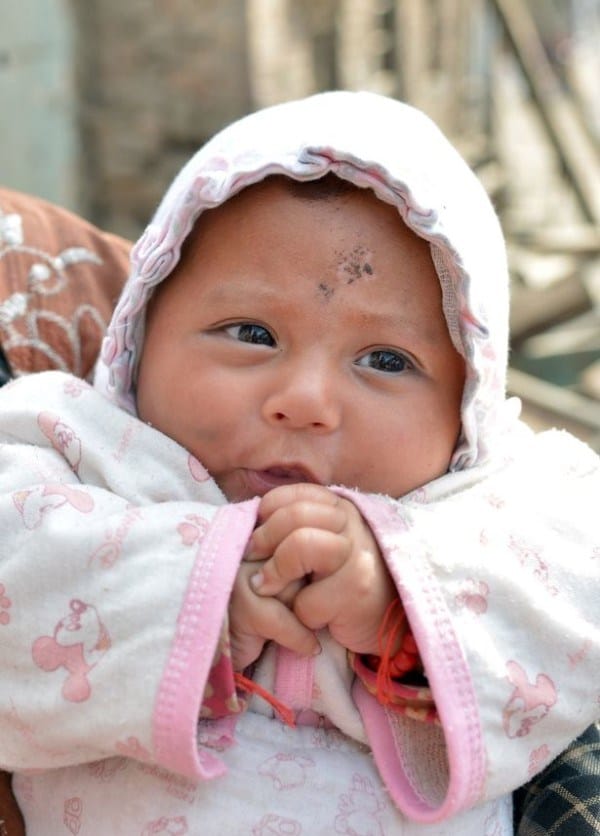 Mirror
"I am just so happy. I cannot believe it," said Sonit's tearful mother, Rasmila Awal.
"I am the happiest man in the world," his father declared.
It's a happy ending for the Awal family, indeed. Countless others, however, are not as lucky. Here's how you can help.