Have you been a bad girl? Well then, you deserve to be punished… with a painstaking Windows 10 installation.
50 Nerds of Grey is a hilarious Twitter parody of Fifty Shades of Grey that will leave you gasping for air. The nerd-infused erotica has a massive following online, and it's not hard to see why.
"Smack that bottom!"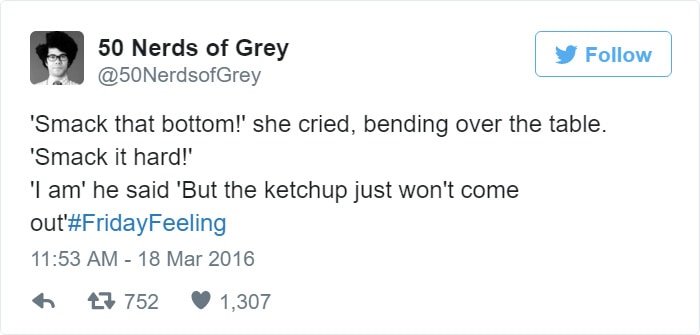 We love BDSM, too.

A weakness for bad boys does this.

Be adventurous.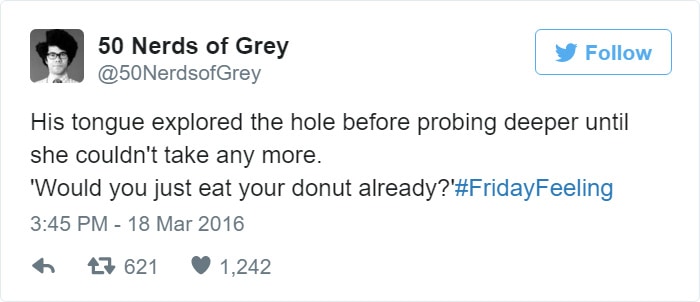 Are you ready to play?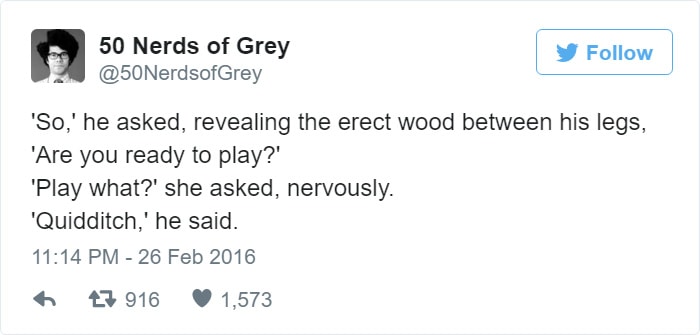 The pain is real.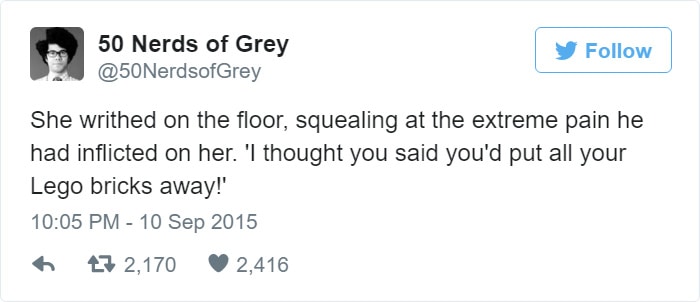 This is the height of depravity.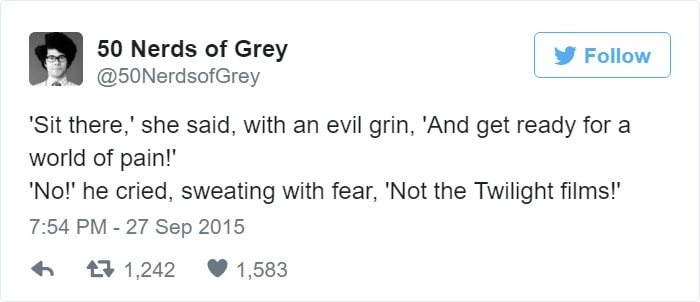 HARDER.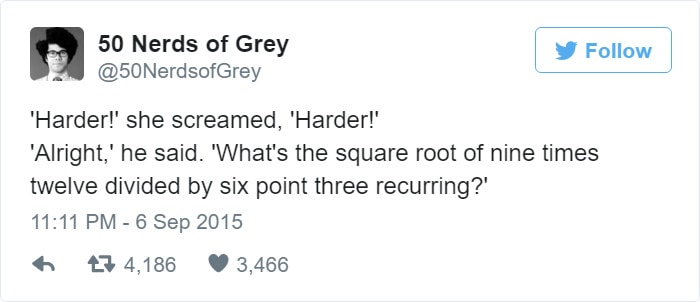 Do you need to be punished?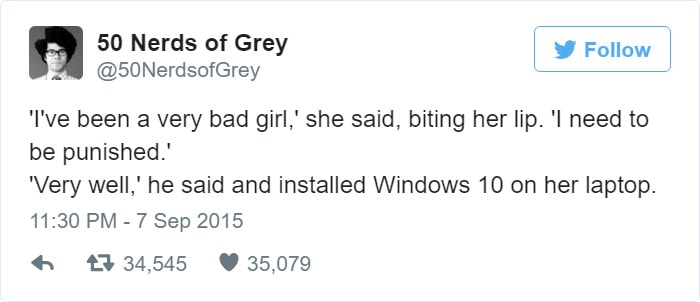 "When I'm done you won't be able to sit down for days."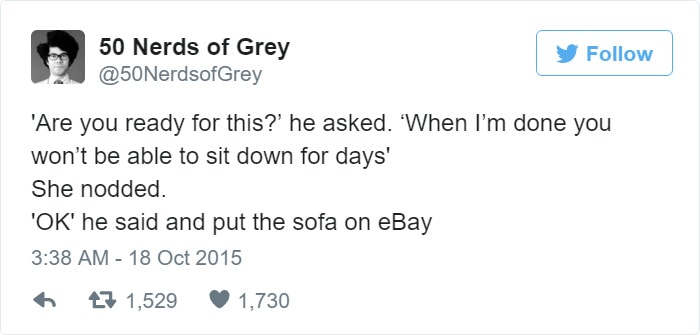 Talking dirty. Real dirty.

A different type of booty call.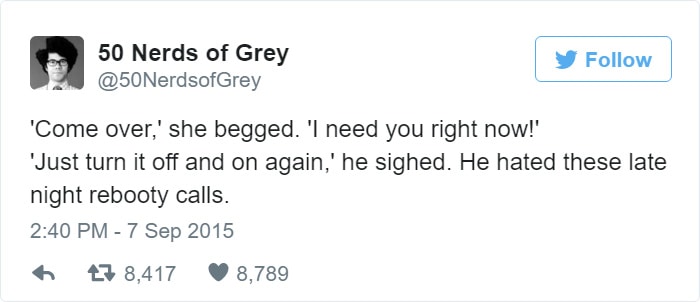 Role-play at its best.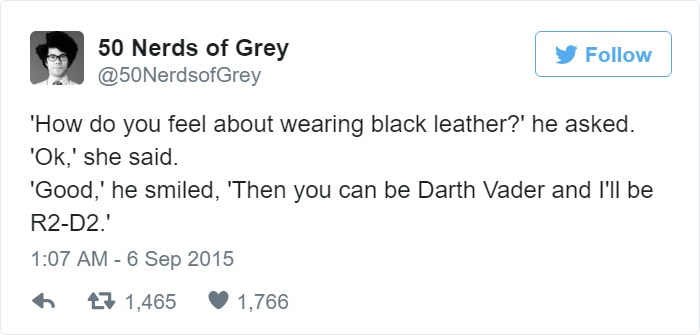 "It's never going to fit!"

Experimenting.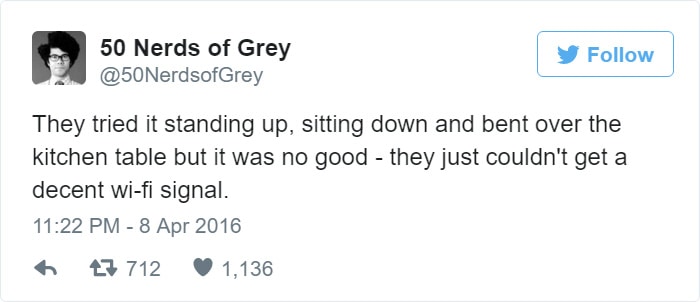 When you're with someone experienced.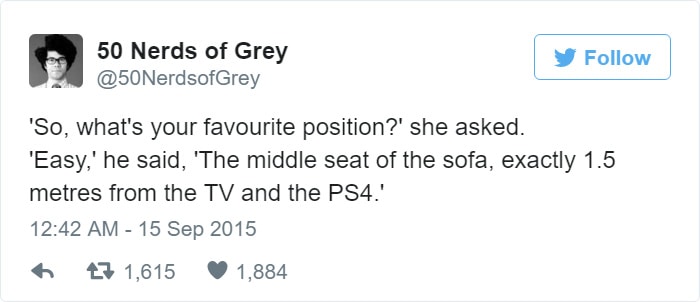 NO THE PAIN IS TOO MUCH.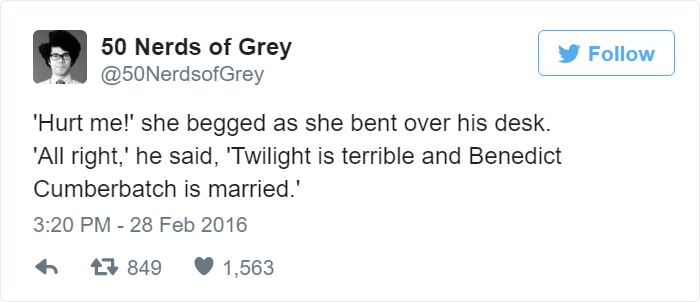 Don't forget the safe word, kids.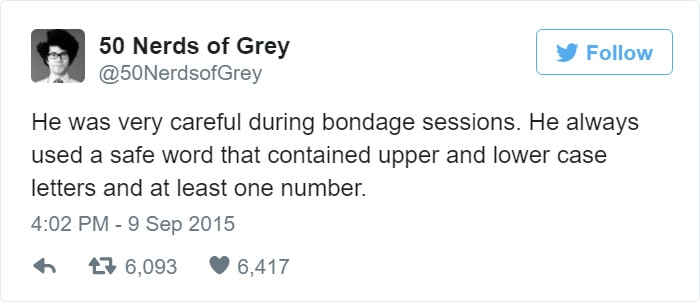 This one probably isn't a joke.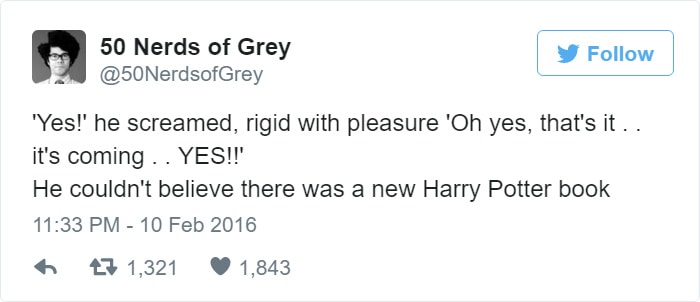 Be daring with your partners.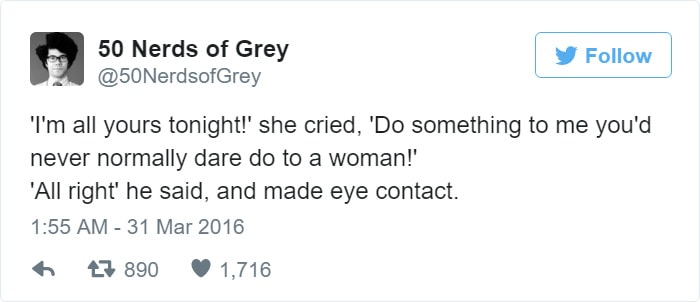 You May Also Like