Pulptastic is reader supported. Just FYI, we may collect a share of sales or other compensation from the links on this page if you decide to shop from them. As an Amazon Associate we earn from qualifying purchases.
Sarah C. Anderson is the brains behind Sarah's Scribbles – hilarious, honest, and heartwarming comics that sum up the everyday joys of real life.
#1. New relationships vs. long-term relationships.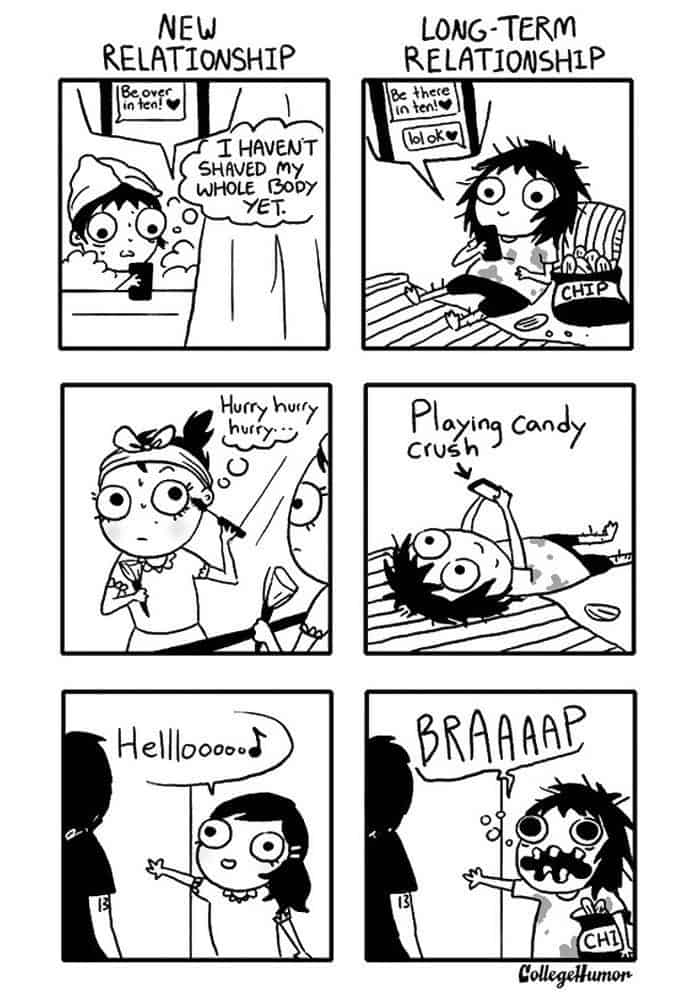 #2. Bedtime cuddles.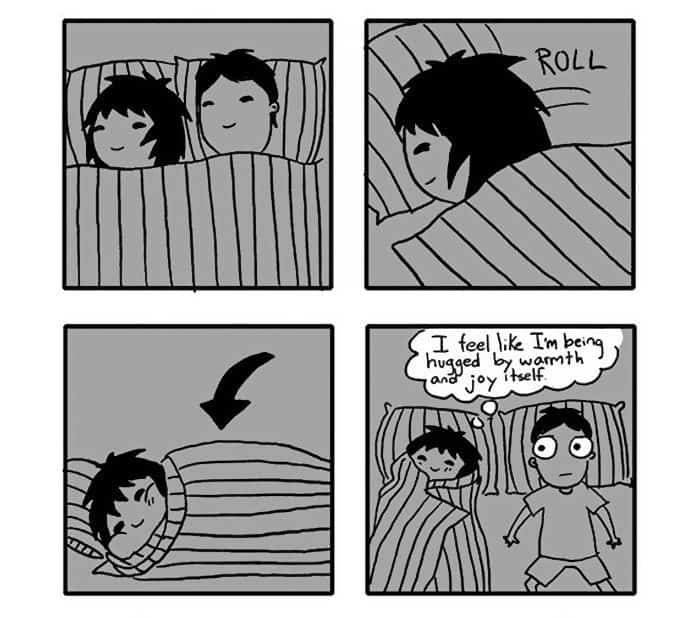 #3. The progression of dinner dates.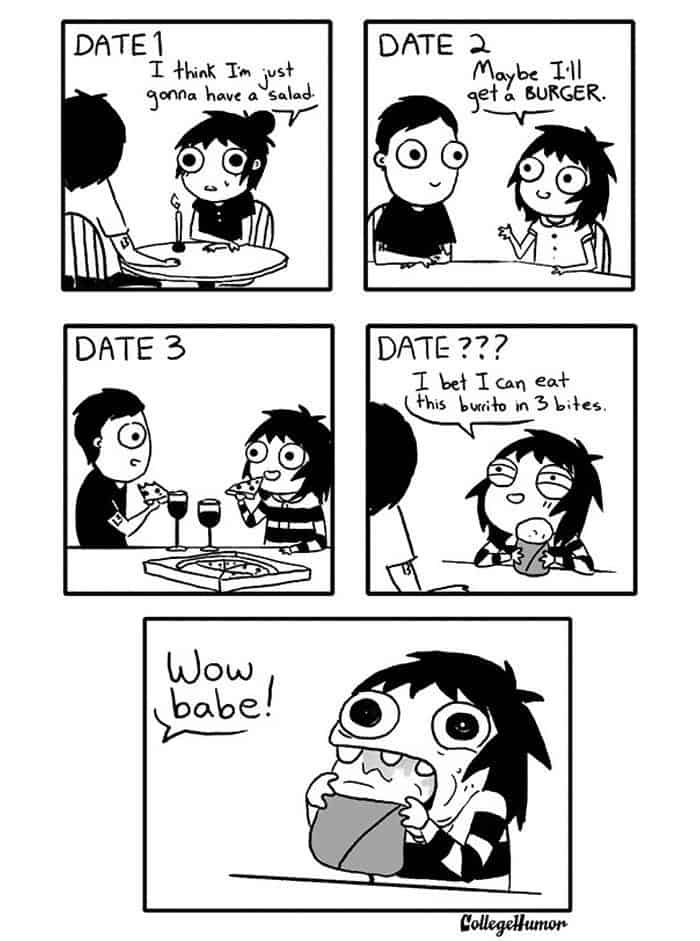 #4. The breakdown of speaking English.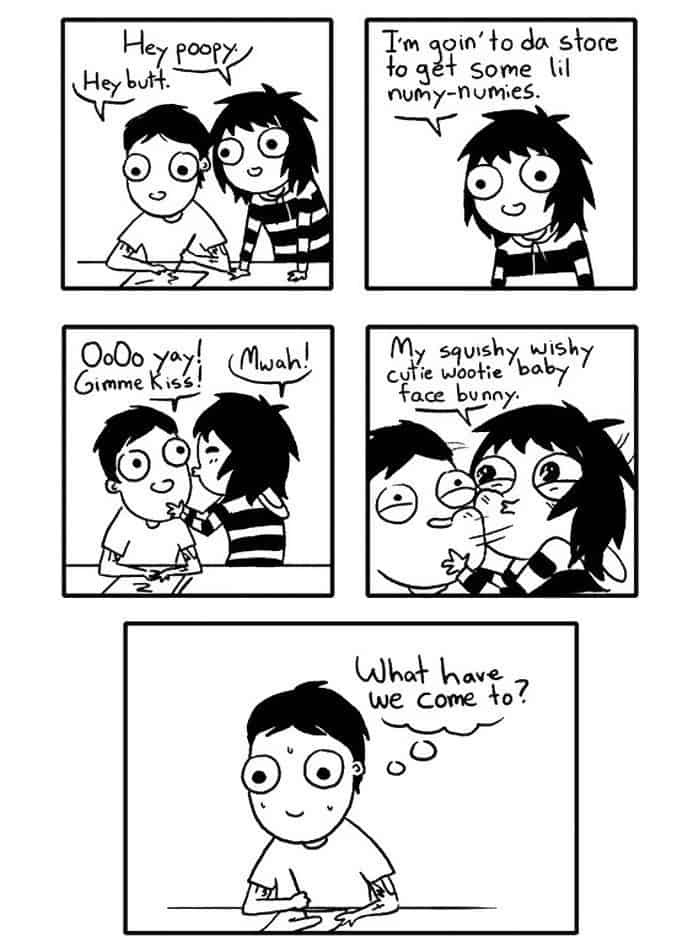 #5.  Total honesty and openness.

#6. Physical intimacy.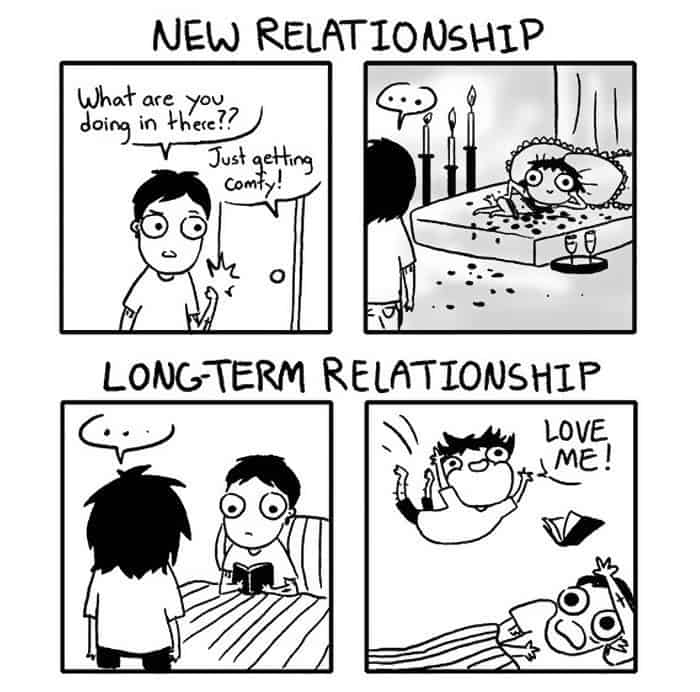 #7. And sharing your feelings.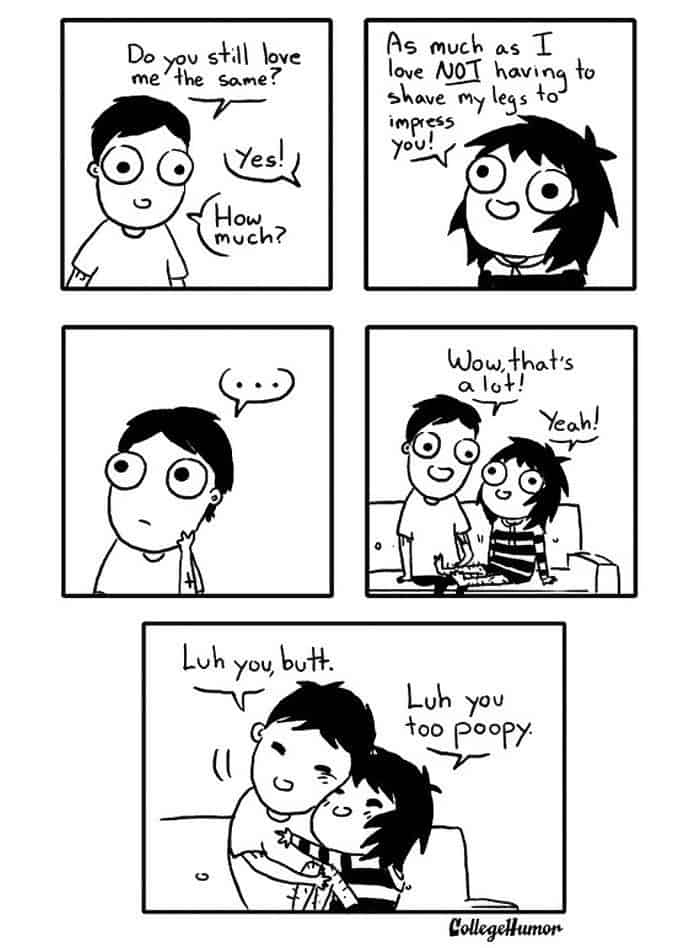 For more awesome comics get Sarah's book, it won't disappoint!
Sale