Check out these tiny grape-sized watermelons.
Cute, huh?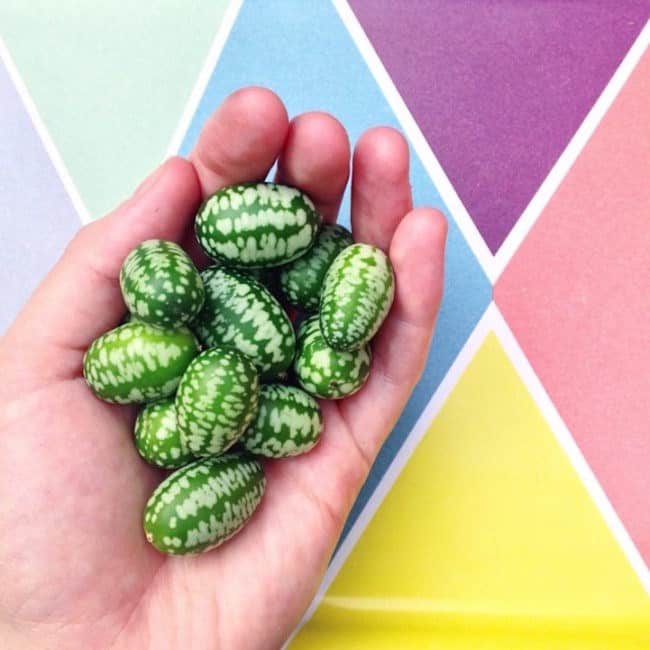 instagram
They're called Cucamelons, or if you want to get down to specifics, Melothria Scabra.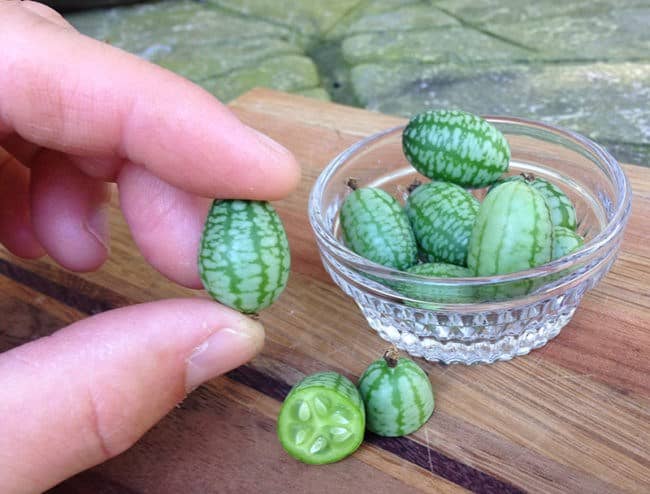 hobbyfarms
They're native to Mexico and Central America where they call it "sandiita" which literally translates to 'little watermelon.'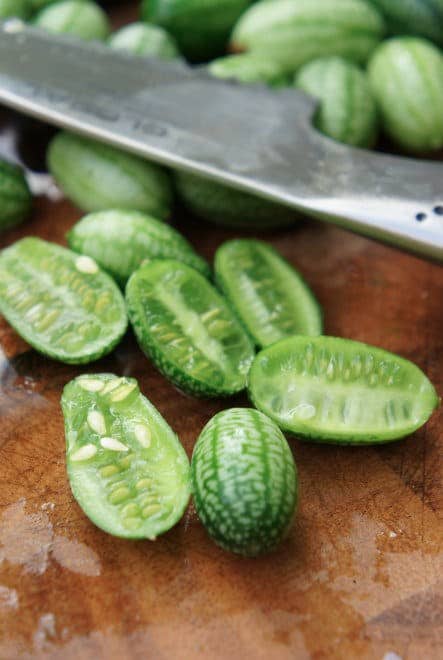 ecosnippets
They've been a part of Mexican cuisine for centuries and taste like a sour cucumber.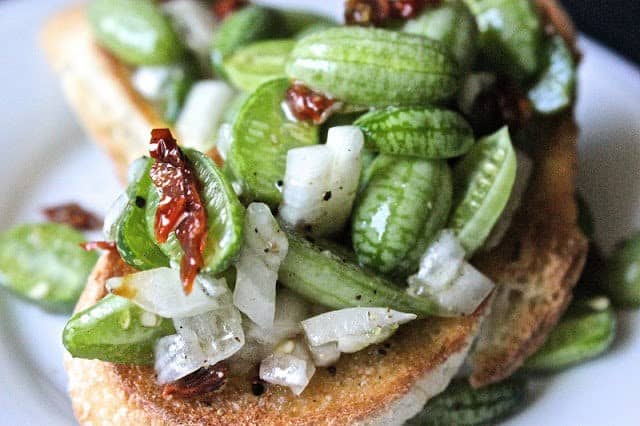 sheeats
Thanks to its flavor profile, it's earned the nicknames 'Mexican sour gherkins' and 'mouse melon.'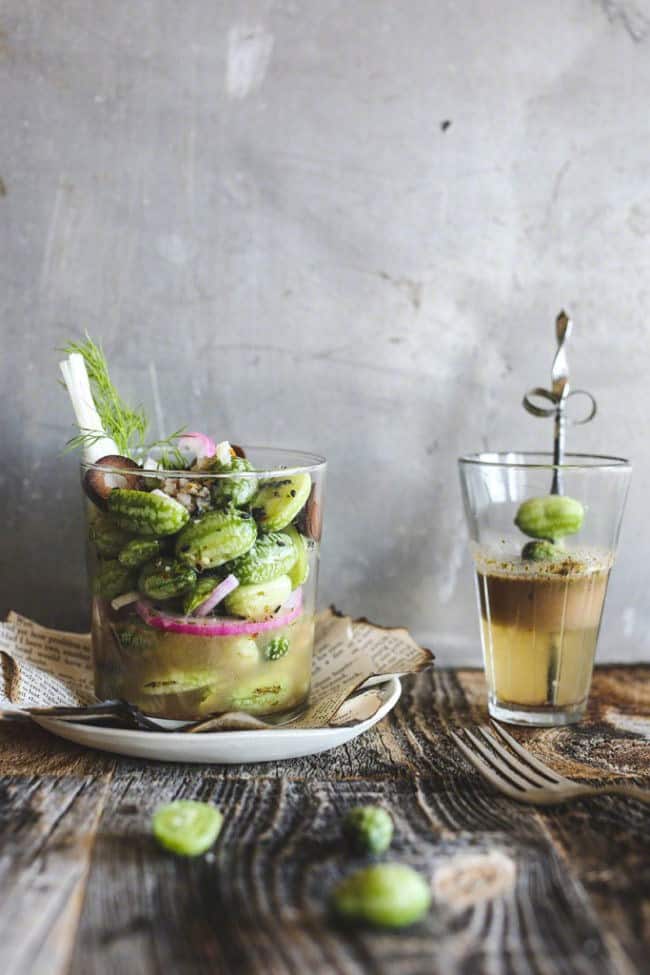 circahappy
These little tangy treats make a great addition to summer salads.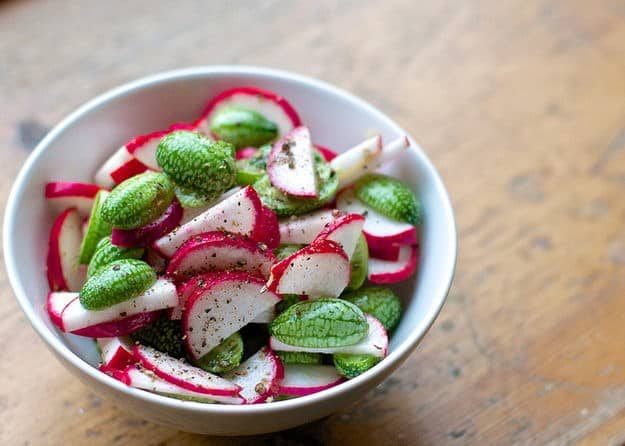 wanderlustandfoodstuff
You can even use it to up your lemonade game.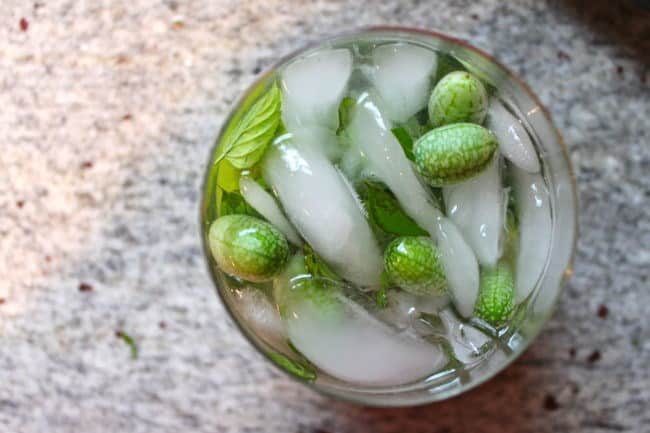 modmealsonmendenhall
Cucamelons are usually found at farmers markets, or if you're the DIY type, you can buy the seeds online.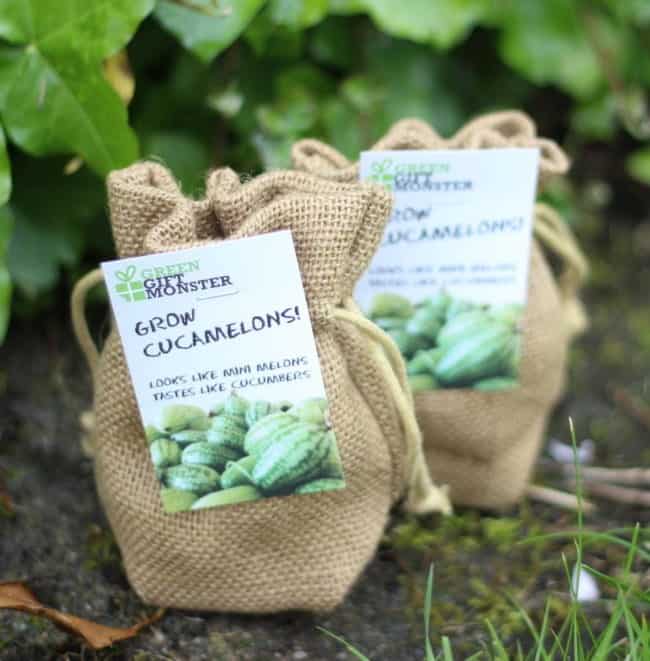 notonthehighstreet
If you want to grow them though, be prepared for a ton of vines.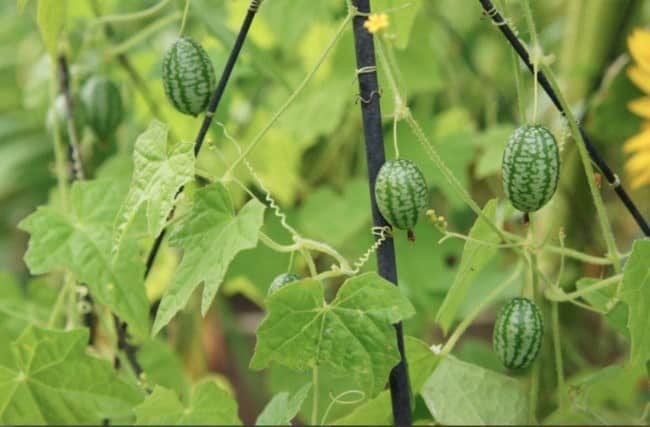 happyhouseandgarden
And a whole ton of deliciousness.