This is Mishka. She's the only asthmatic otter in the world — that we know of.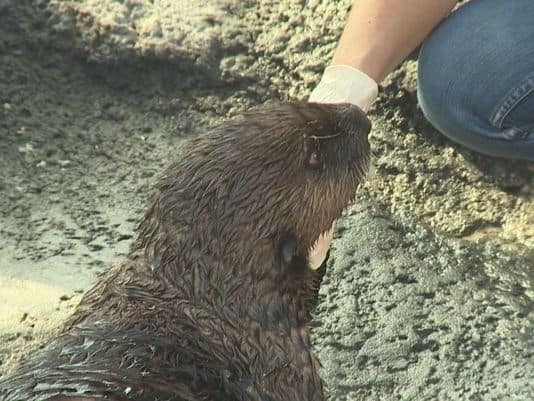 King5
What's more, the one-year-old has learnt to use an asthma inhaler. Mishka's medicine is exactly the same kind that humans use.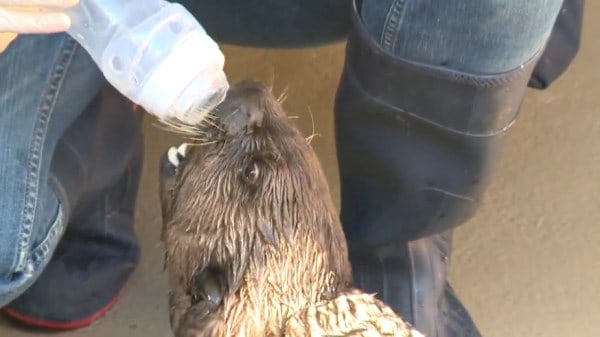 King5
"These lungs here, you can see, have more white in them. In a normal radiograph of a sea otter, you wouldn't be able to see those things," explained Dr Lesanna Lahner, who diagnosed Mishka.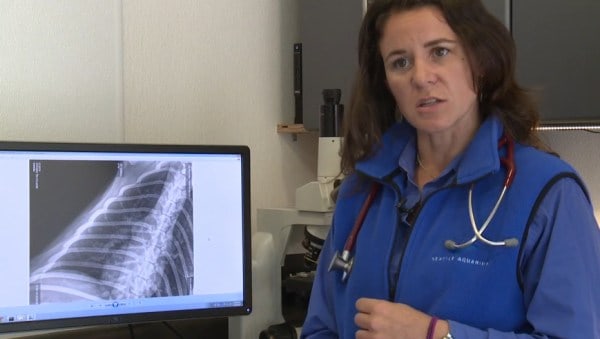 King5
And how did Seattle Aquarium — home for little Mishka — teach the little otter such a complex task? With food of course. Her trainer, Sara Perry, uses tasty treats to teach Mishka to push her nose on the inhaler and take a deep breath.
Sadly, Mishka will probably need an inhaler for the rest of her life. But thanks to the medicine she receives, at least it'll be long.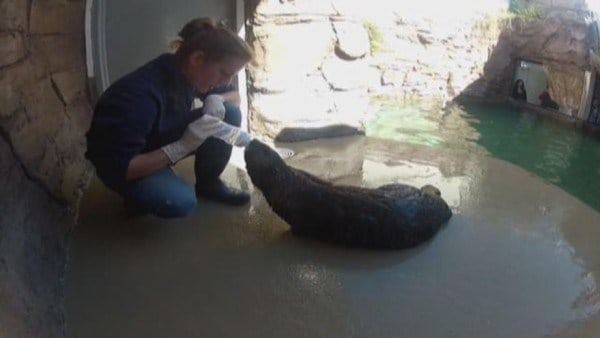 King5
See Mishka in action below: