Deputy Todd Frazier of Hancock County didn't think twice about pulling over to check on a man who appeared to be passed out in a blue Lincoln Town Car parked at a rest stop in Pearlington, Mississippi. And he didn't expect to end up fighting for his life after two men suddenly appeared in an apparent ambush, and together with the "passed out" driver, dragged him into the woods to kill him.
"They told him they were going to slit his throat, and they were dragging him toward the woods," Chief Deputy Don Bass said.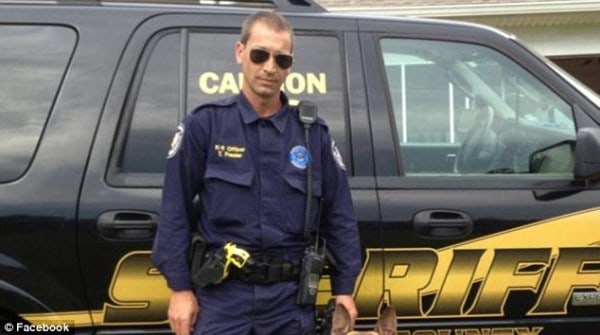 Dailymail
Thankfully, Deputy Frazier had the presence of mind to press a button on his key to unlock the back door of his squad car — a mechanism that was only recently installed in two of the county's four K-9 units, including Deputy Frazier's.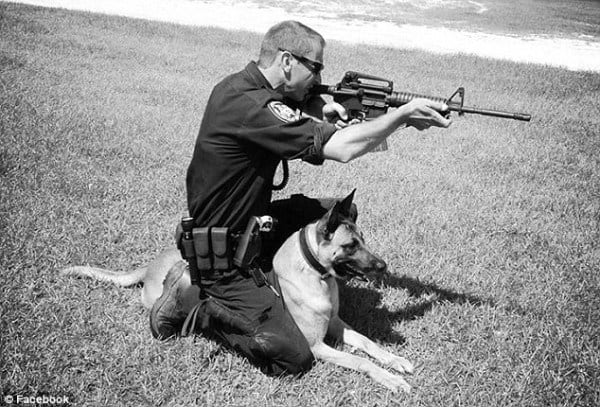 Dailymail
His police dog Lucas, a black Belgian Malinois, immediately sprang out and chased after the men.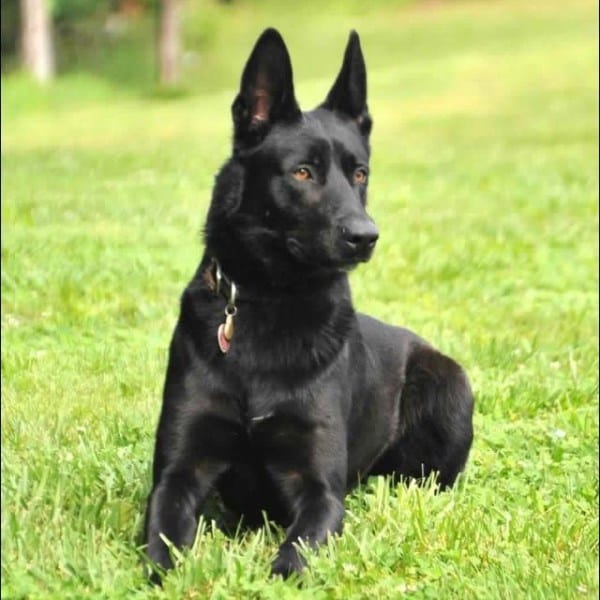 Facebook
Lucas was able to bite at least one of the attackers, saving Deputy Frazier's life. The suspects then fled, and are still on the run.
"We don't know how many he got, we just know he had blood all over him," Sheriff Ricky Adam said.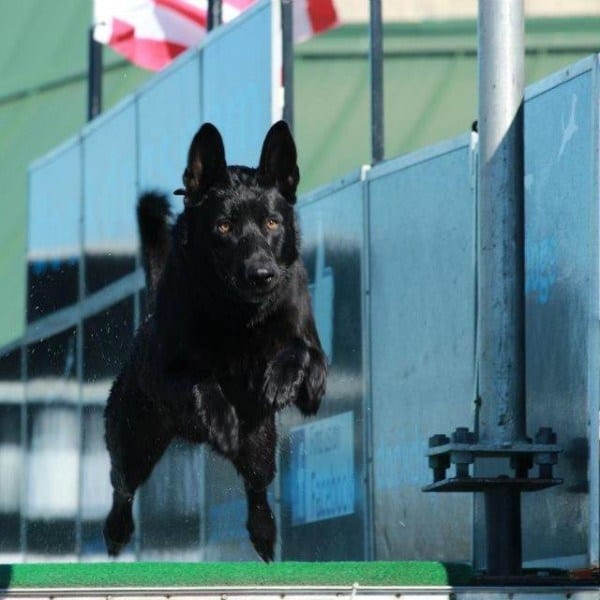 Facebook
Deputy Frazier suffered multiple bodily injuries, including a two-and-a-half-inch cut on the forehead that is believed to have been made by a box cutter. He was immediately taken to Hancock Medical Center for treatment.
Lucas, on the other hand, suffered road rash and a torn ligament, but was otherwise unhurt.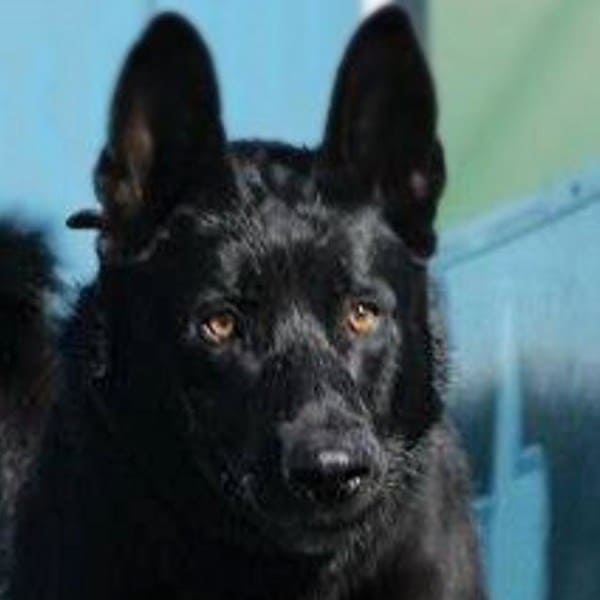 Facebook
Though it is still unclear what precipitated the attack, authorities believe that it is related to recent threats by gangs in the area to attack policemen on sight.
"It hits us hard, it brings you to your knees," Sheriff Adam said. "We're not a large agency, and all these guys have families. The main thing for anybody is to go home safe, we want you to go home at night. But it could happen to any one of them, the threat is here and the possibility is real."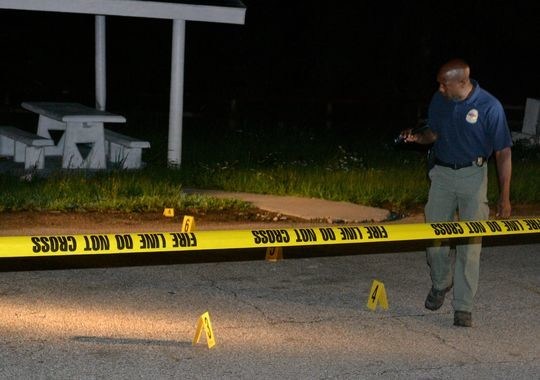 Clarion Ledger
"It's not an ideal time to be a law enforcement officer," Adam added.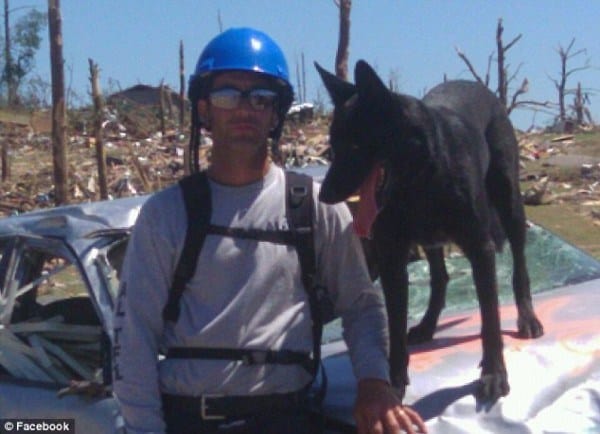 Dailymail
A nationwide manhunt is currently under way for the suspects.
Lucas, meanwhile, has been given the Heroic Dog Award from PETA. He received a framed certificate and a goody bag.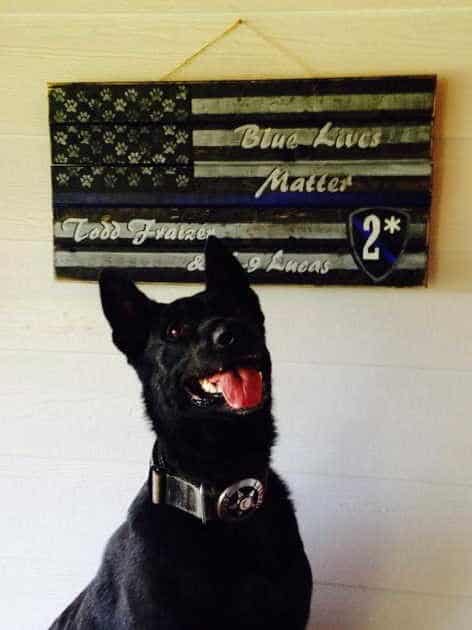 Sun Herald
"Dogs are known to risk life and limb to come to the aid of their human friends, as this brave K-9 did in spades," PETA Senior Vice President Daphna Nachminovitch said. "PETA hopes his story will remind all dog guardians to return their companions' affection with walks, toys and love."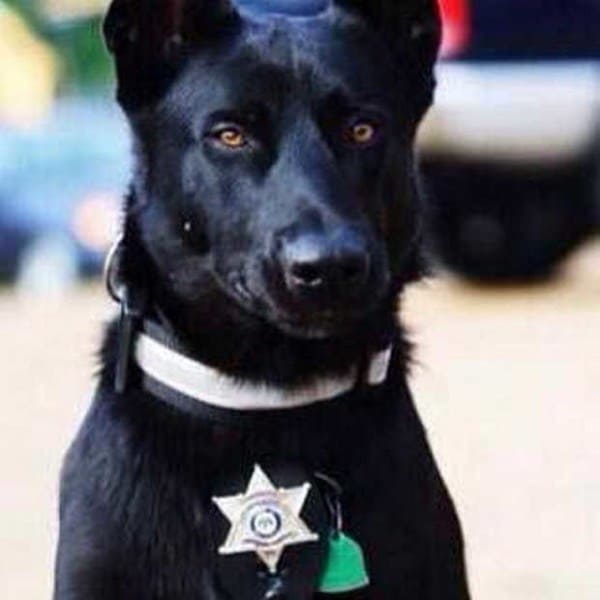 Sun Herald
Now that's a good dog. <3