A monkey in Erode, India, amazed locals when it adopted a tiny puppy. It's now a full-time foster mom, feeding and protecting the pooch, and the unlikely pair are always together.
It was unusual enough to see a rhesus macaque monkey hanging out with her new best puppy pal.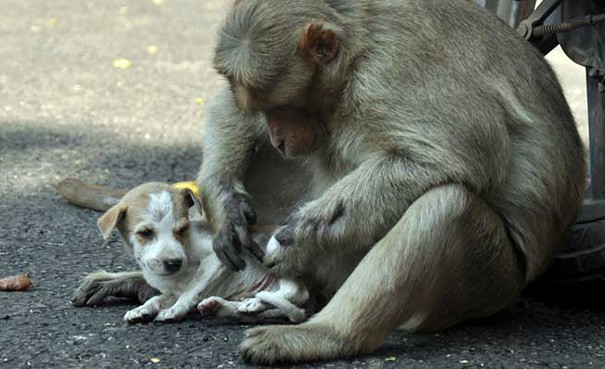 Dinamalar
But the monkey took on full mom duties, protecting the helpless pup from bigger stray dogs.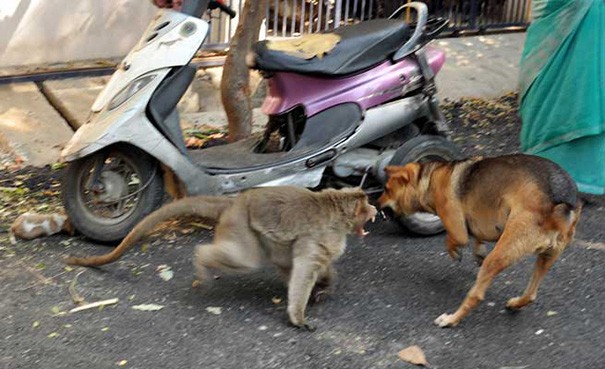 Dinamalar
And made sure this little guy was eating right.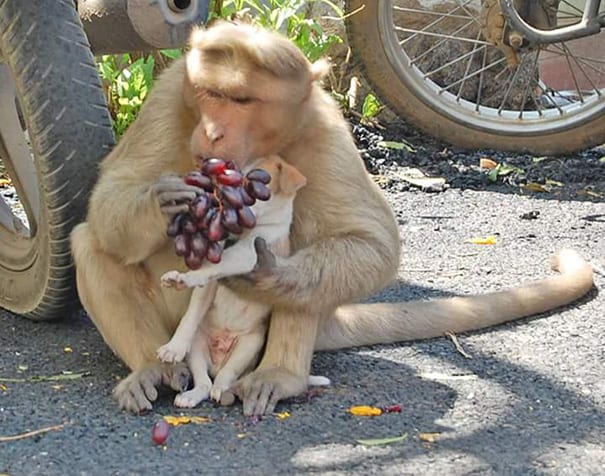 Dinamalar
Even making sure the puppy ate before settling down for dinner herself.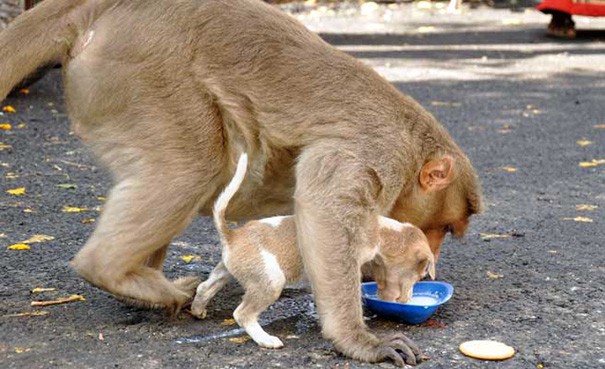 Dinamalar
The monkey mom takes her puppy everywhere, carrying him around like her own child.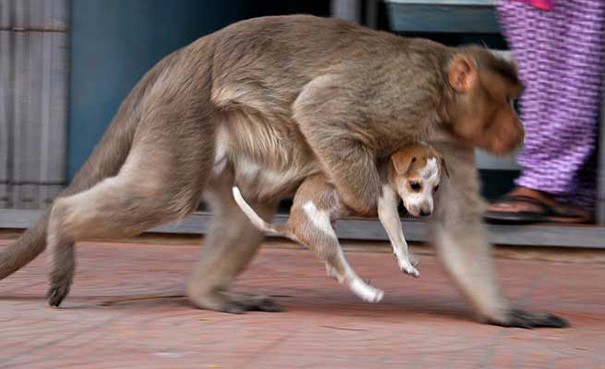 Dinamalar
And locals have grown so found of this mismatched family, they leave out food for them to eat.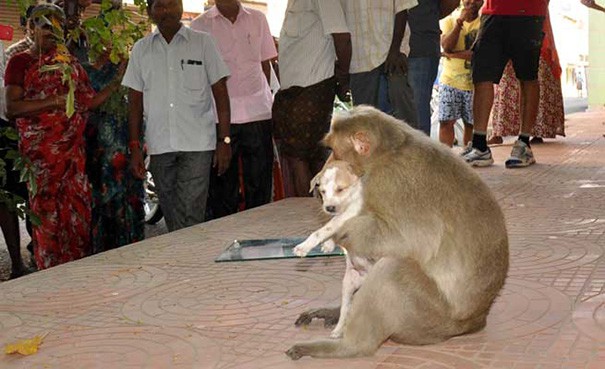 Dinamalar
They can always be seen around the town just having a cuddle and watching the world go by.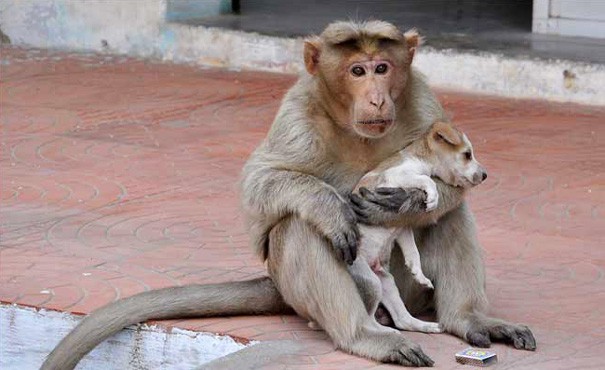 Dinamalar
The Logical Indian page posted on Facebook, "This is an amazing example shown by nature and there is a lot to learned from this."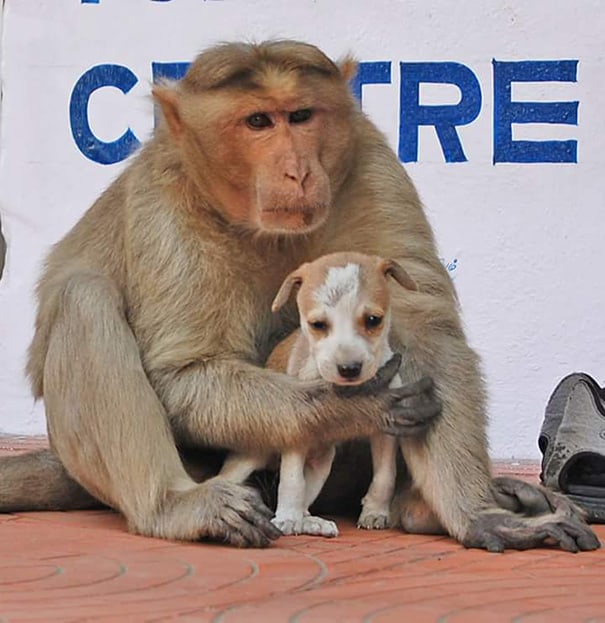 Dinamalar
We can't help but think that when this puppy grows up he's going to have a lot of awkward questions for his "mom"…