There's nothing quite like looking back on days gone by, so we've compiled this incredible collection of old photos to give you a glimpse into the amazing past. The following pictures from great moments in history are thought provoking as they explore humanity's capacity for both good and evil.
#1. The Man That Refused To Give The Nazi Salute, 1936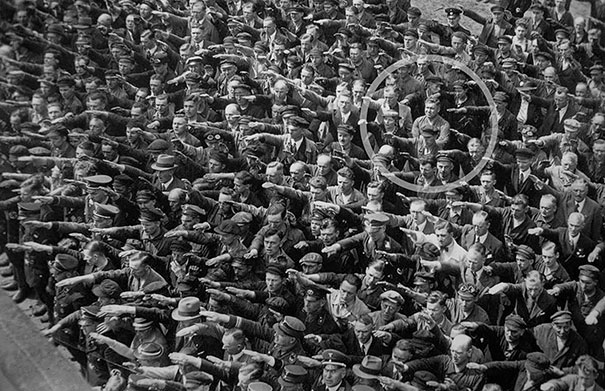 #2. Nikola Tesla In His Laboratory, Sitting Behind His "Magnifying Transmitter"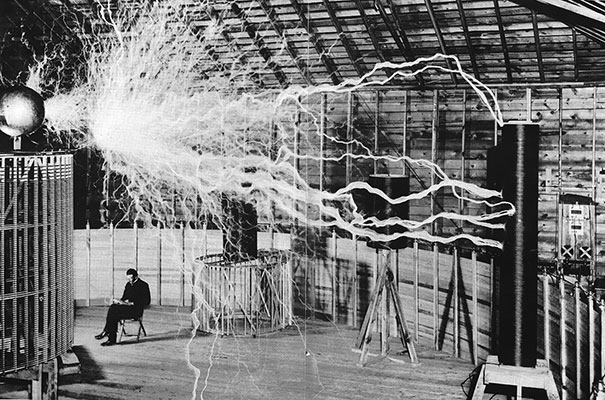 #3. The Graves Of A Catholic Woman And Her Protestant Husband Seperated By A Wall, Holland, 1888.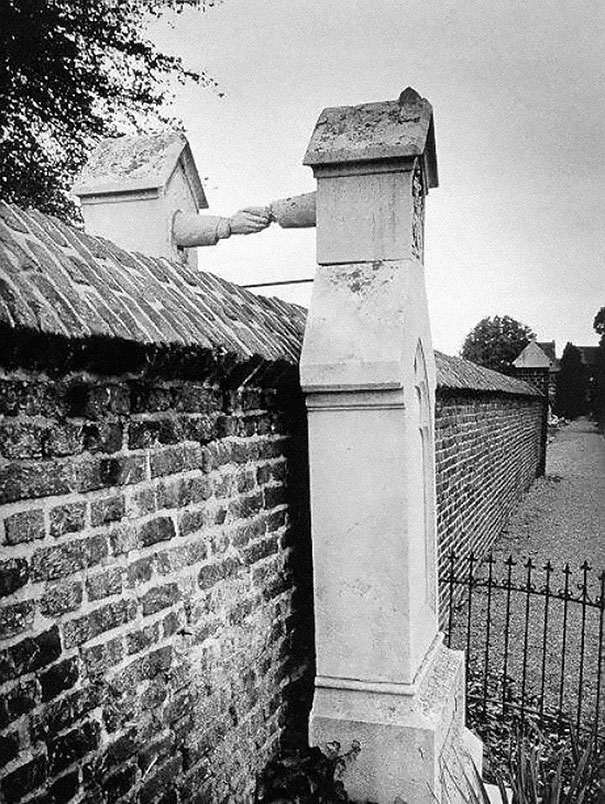 #4. Austrian Boy's Moment Of Pure Happiness After Receiving New Shoes During WWII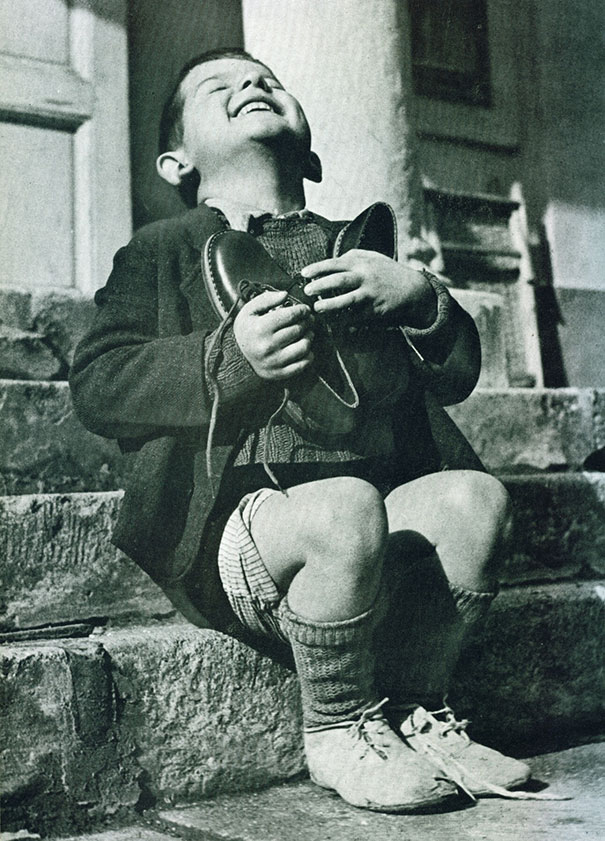 #5. Race Organizers Attempt To Stop Kathrine Switzer From Competing In The Boston Marathon. She Became The First Woman To Finish The Race, 1967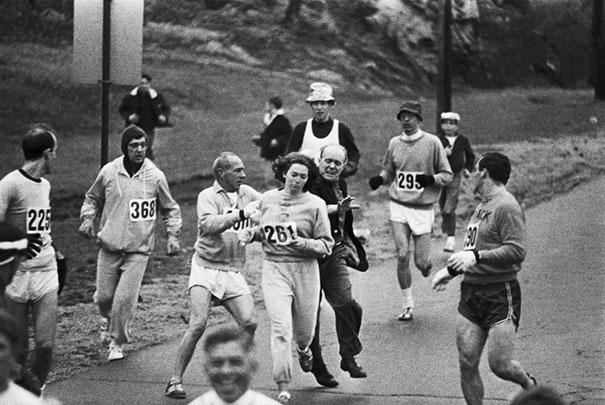 #6. The Unbroken Seal On Tutankhamun's Tomb, 1922 (3,245 Years Untouched)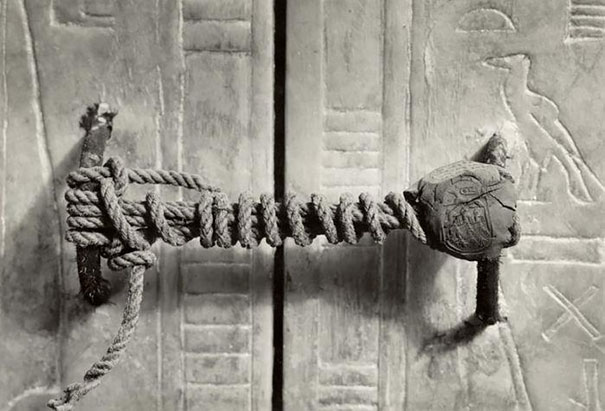 #7. Painting The Eiffel Tower, 1932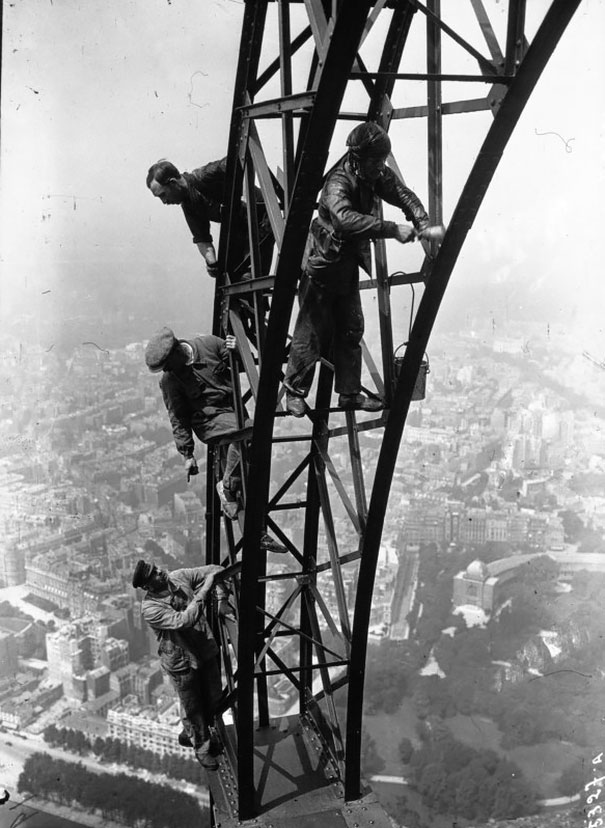 #8. Unknown Soldier In Vietnam, 1965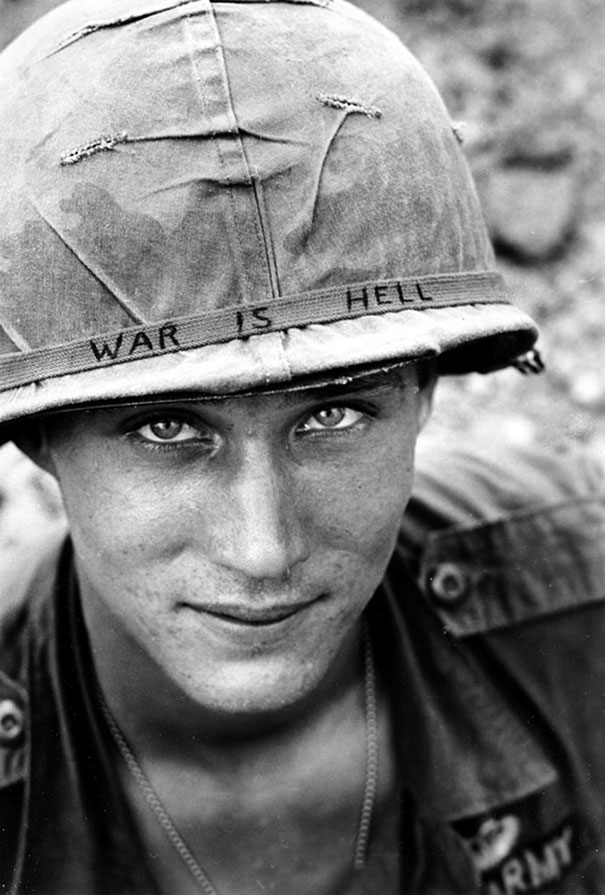 #9. First Morning After Sweden Changed From Driving On The Left Side To Driving On The Right, 1967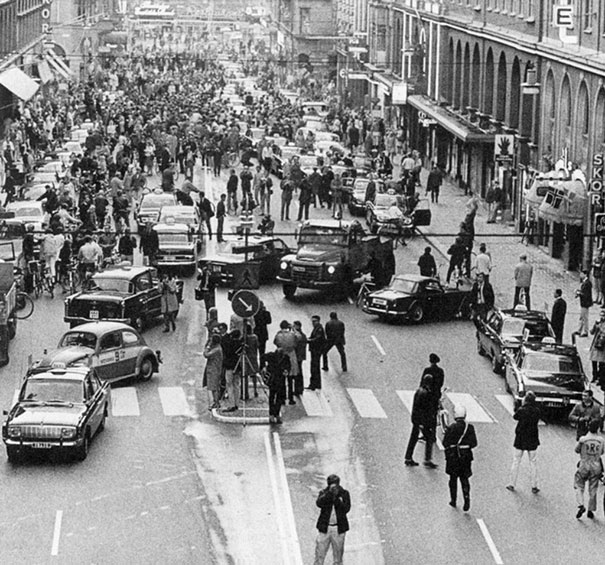 #10. Animals Being Used As Part Of Medical Therapy, 1956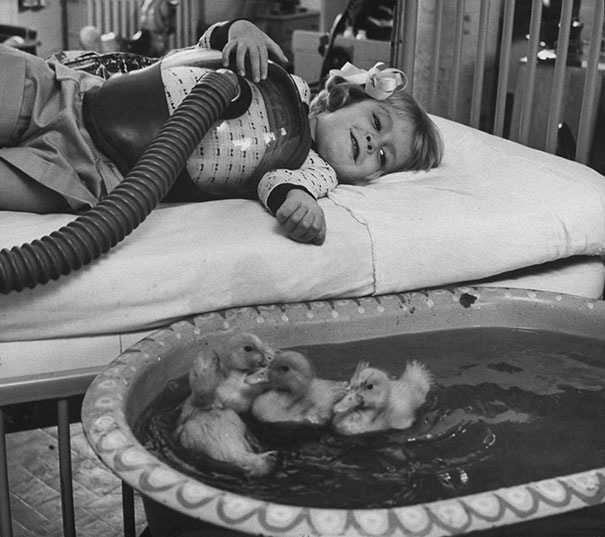 #11. The Kiss Of Life – A Utility Worker Giving Mouth-to-mouth To Co-worker After He Contacted A High Voltage Wire, 1967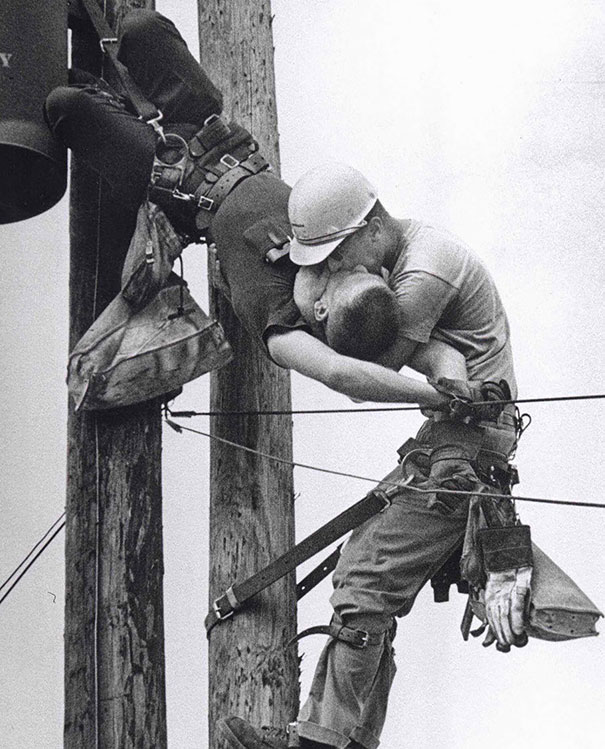 #12. Annette Kellerman Promotes Women's Right To Wear A Fitted One-piece Bathing Suit, 1907. She Was Arrested For Indecency.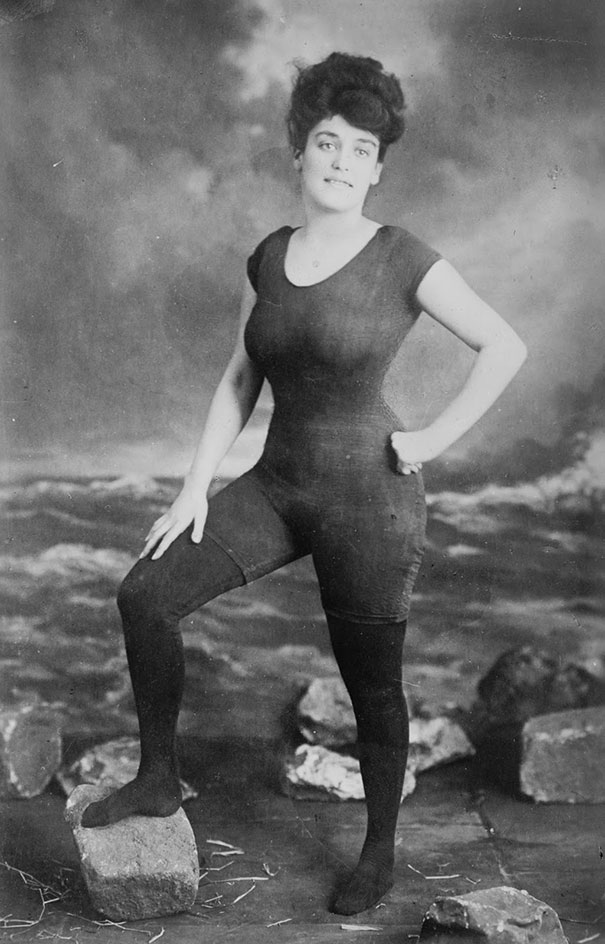 #13. Grotto In An Iceberg, Photographed During The British Antarctic Expedition, 5 Jan 1911.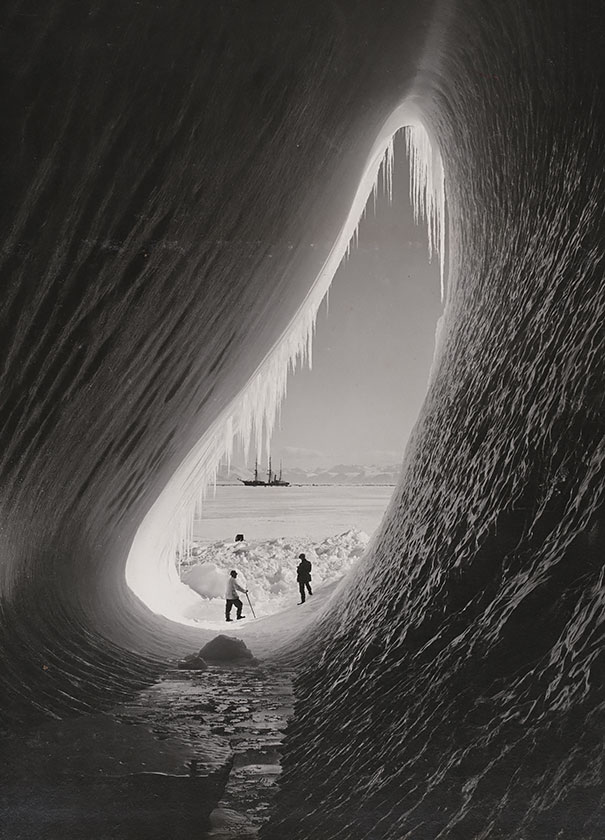 #14. 106-year-old Armenian Woman Guards Home, 1990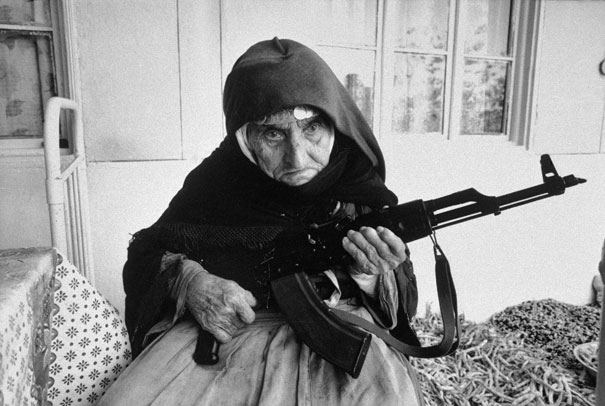 #15. Albert Einstein, Summer 1939 Nassau Point, Long Island, Ny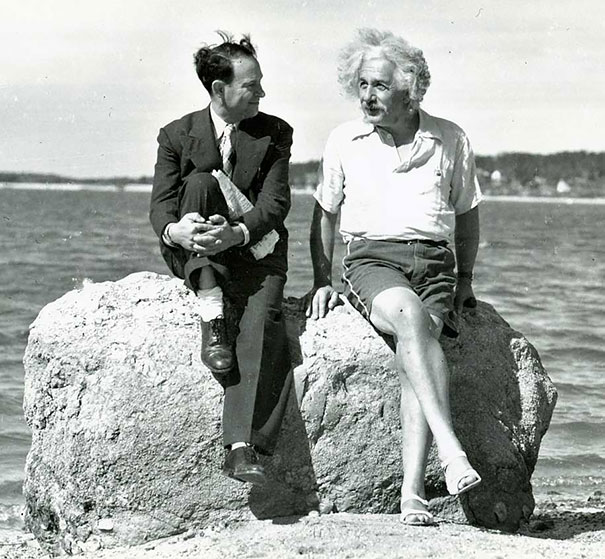 #16. Painter Of The Brooklyn Bridge,1914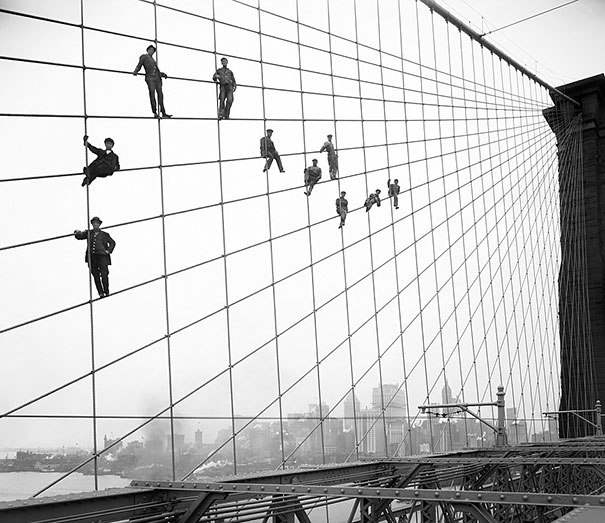 #17. The Last Known Photo Of The Titanic Above Water, 1912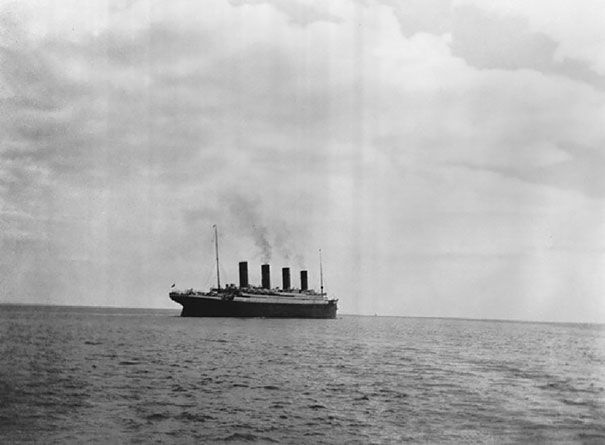 #18. Disneyland Employee Cafeteria In 1961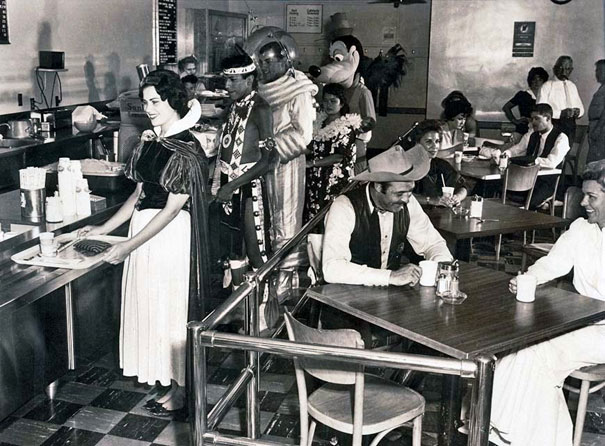 #19. Massive Crowds Gather For The First Woodstock, 1969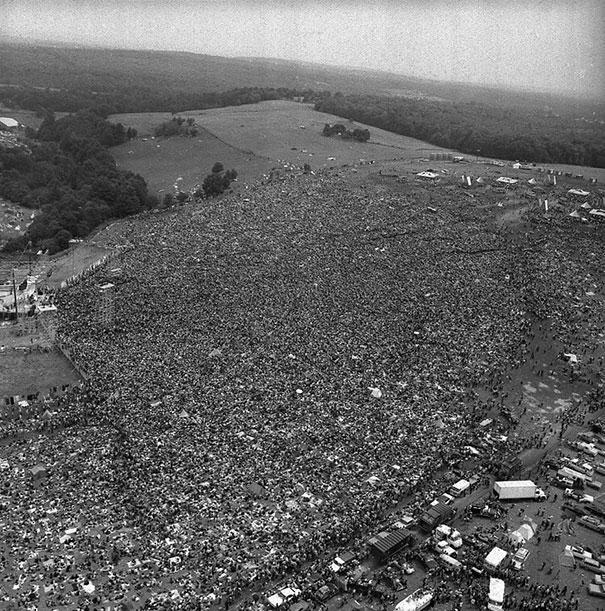 #20. The Real Winnie The Pooh And Christopher Robin, 1927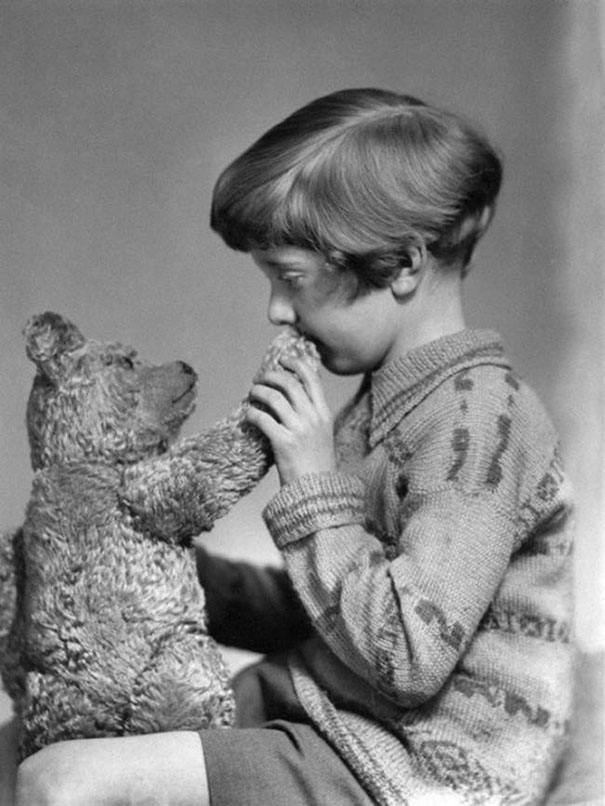 #21. Women Delivering Ice, 1918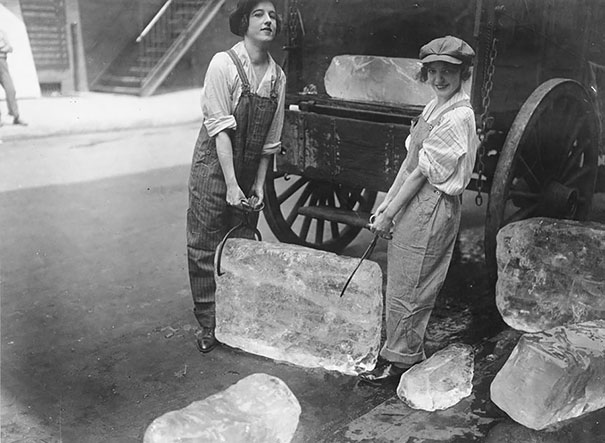 #22. Hannah Stilley, Born 1746, Photographed In 1840. Probably The Earliest Born Individual Captured On Film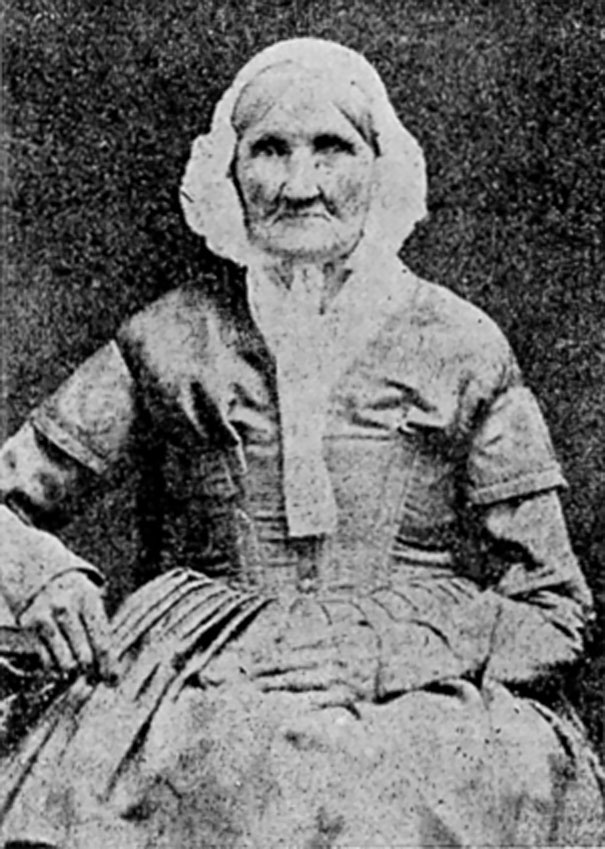 #23. The Beatles Play For 18 People In The Aldershot Club, December 1961. They Were To Become Superstars In One And A Half Year.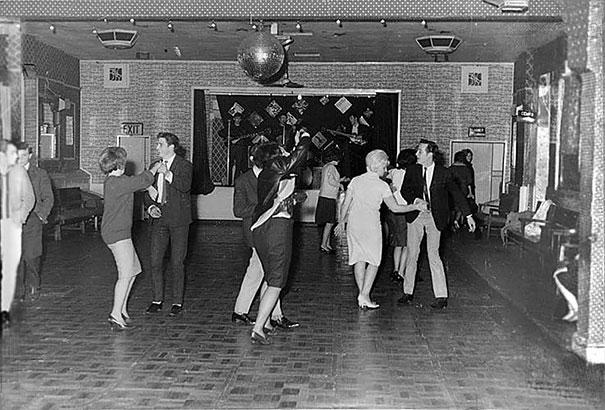 #24. The First Ever Underground Train Journey, Edgware Road Station, London, 1862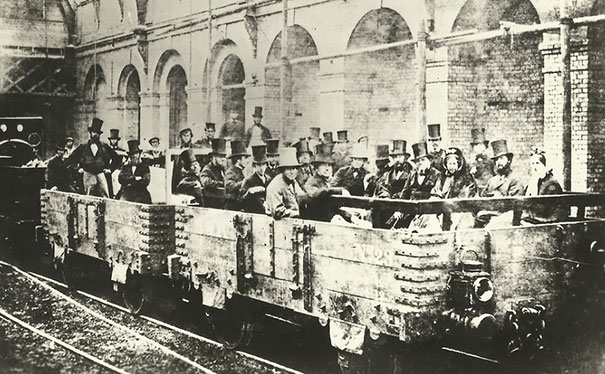 #25. Customers At A London Music Store, 1955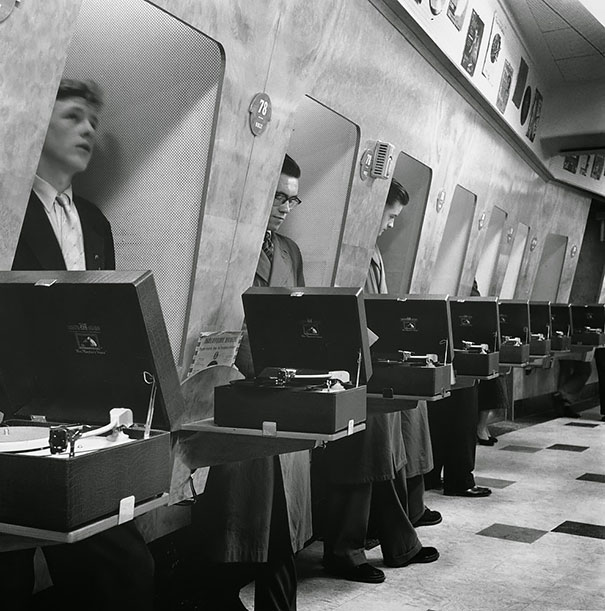 #26. Woman With A Gas-resistant Pram, England, 1938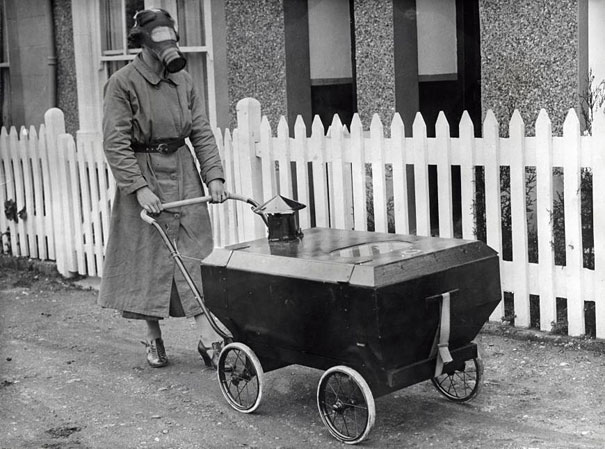 #27. Elvis In The Army, 1958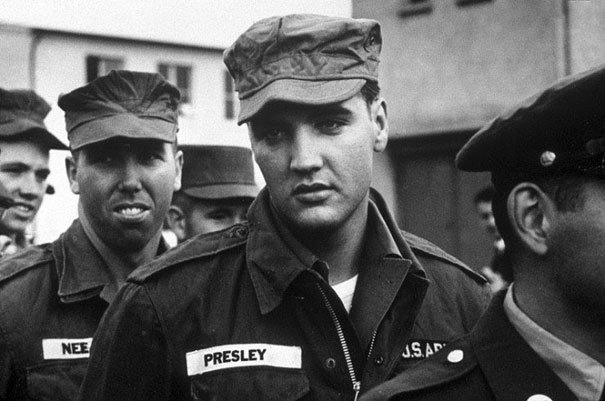 #28. Baby Cages Used To Ensure That Children Get Enough Sunlight And Fresh Air When Living In An Apartment Building, 1937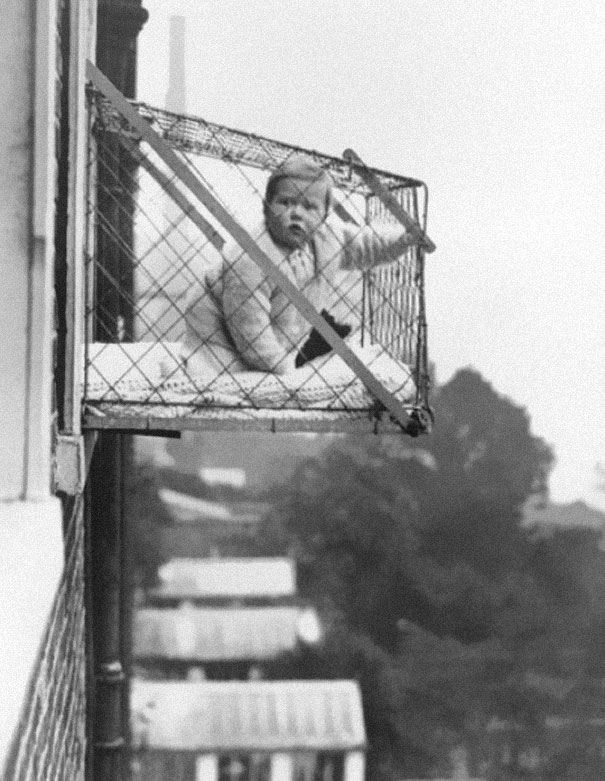 #29. Measuring Bathing Suits, If They Were Too Short, Women Would Be Fined, 1920's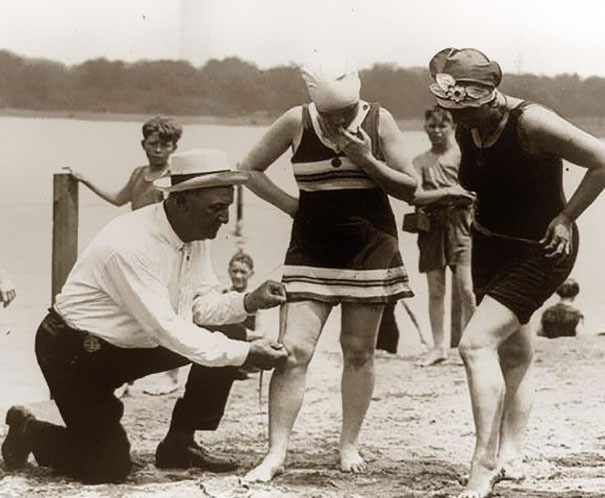 #30 Salvador Dali Kisses The Hand Of Raquel Welch After Finishing His Famous Portrait Of Her, 1965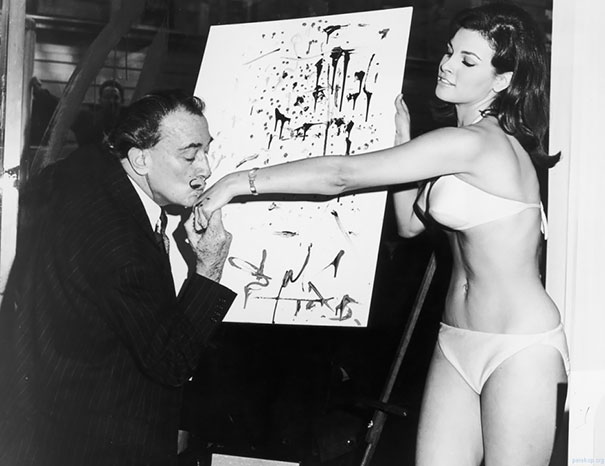 #31. Little Girl With Her Doll Sitting In The Ruins Of Her Bombed Home, London, 1940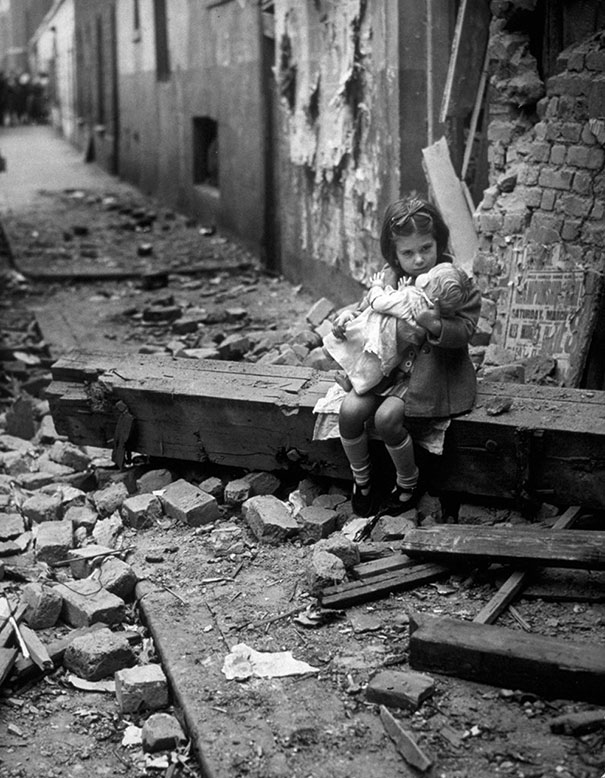 #32. Georges Blind, A Member Of The French Resistance, Smiling At A German Firing Squad, 1944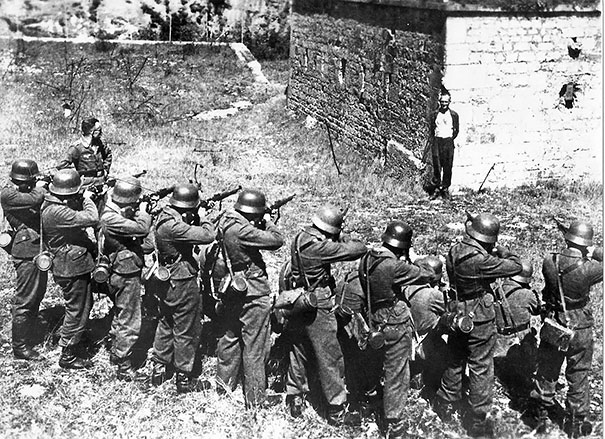 #33. "wait For Me Daddy," By Claude P. Dettloff In New Westminster, Canada, October 1, 1940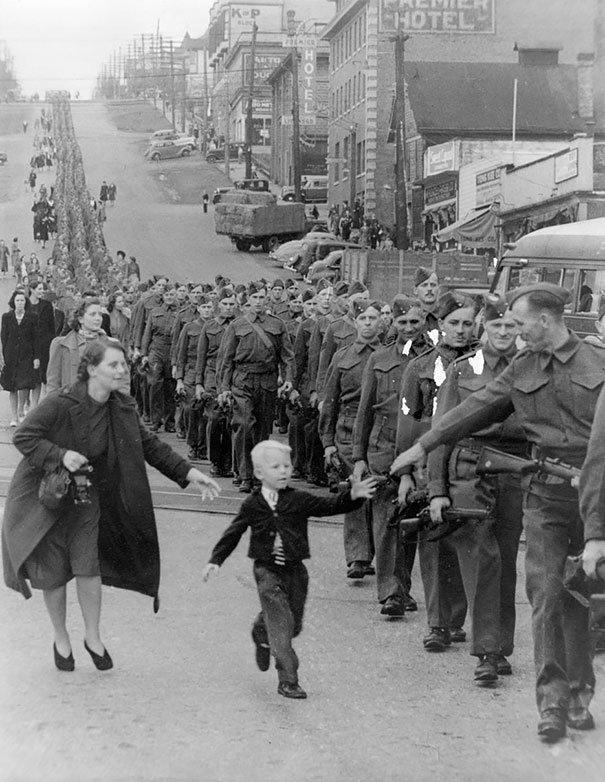 #34. Sailor Kissing Nurse, Times Square, August 14, 1945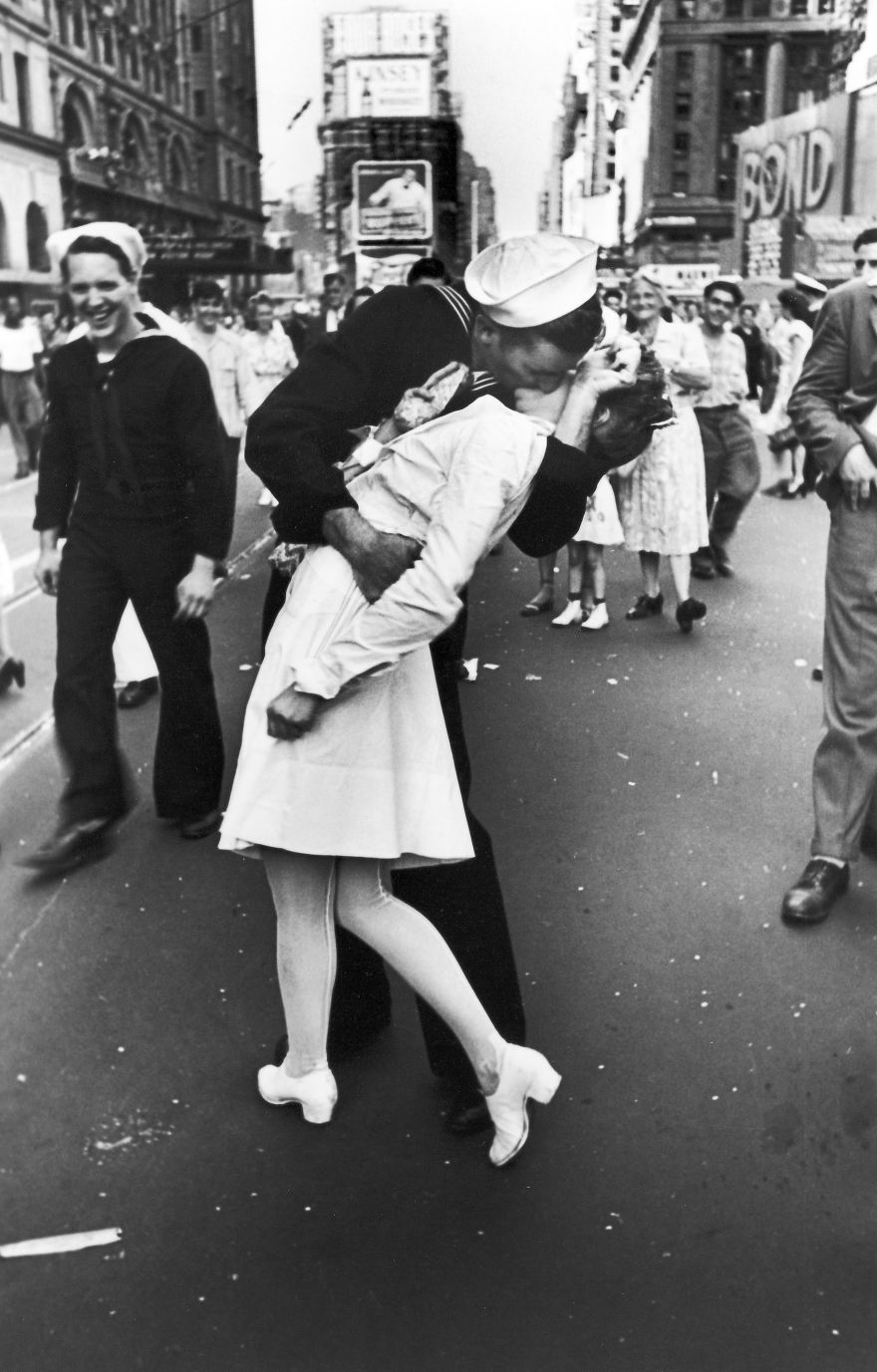 #35. Audrey Hepburn Shopping With Her Pet Deer "ip" In Beverly Hills, Ca, 1958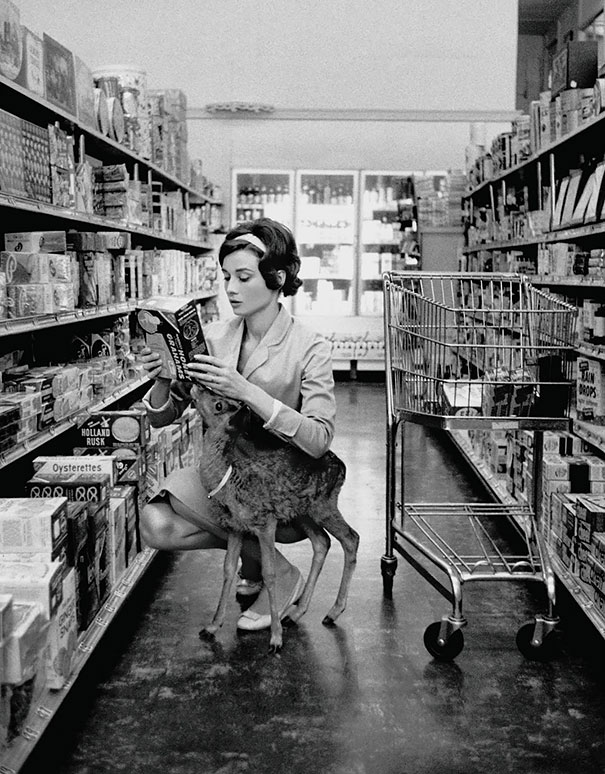 #36. Three Men Run In The Marathon At The First Modern Olympic Games, 1896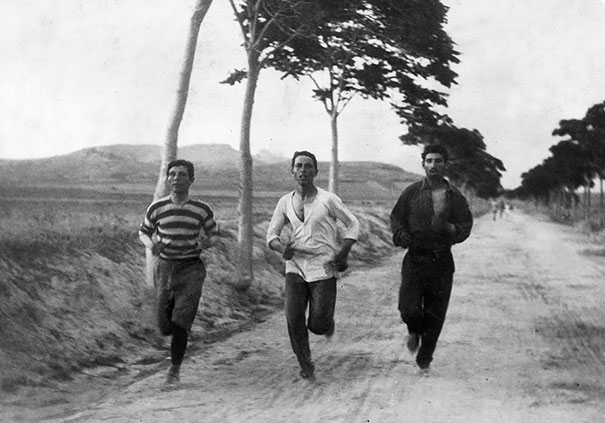 #37. Newspaper Boy Ned Parfett Sells Copies Of The Evening Paper Bearing News Of Titanic's Sinking The Night Before, April 16, 1912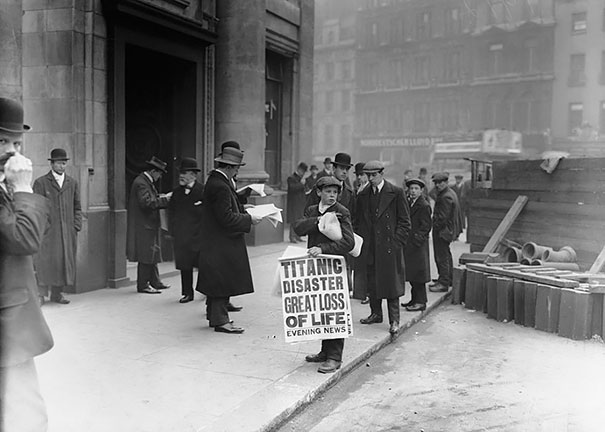 #38. Coca-Cola Comes To France, 1950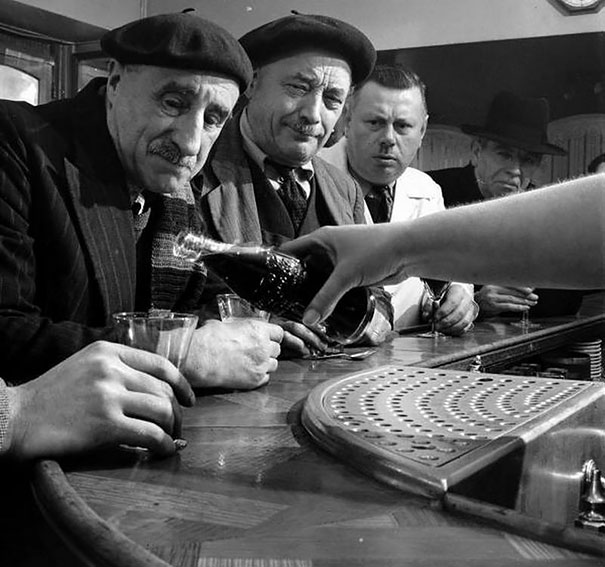 #39. Mother Hides Her Face In Shame After Putting Her Children Up For Sale, Chicago, 1948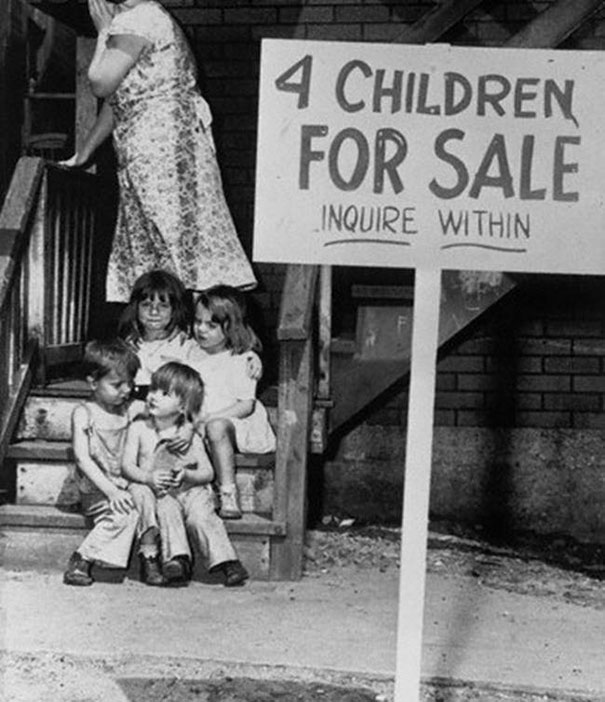 #40. Norway Receive Their First Ever Shipment Of Bananas,1905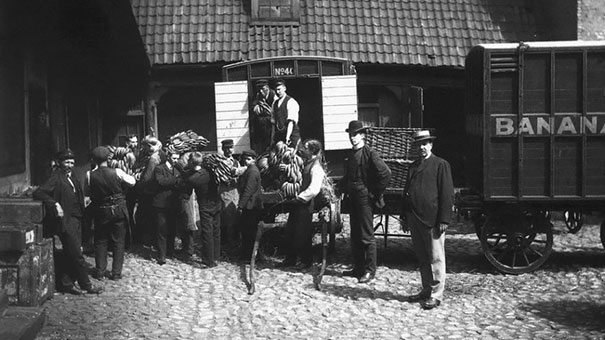 #41. Salvador Dali and Coco Chanel sharing a cigarette lighter.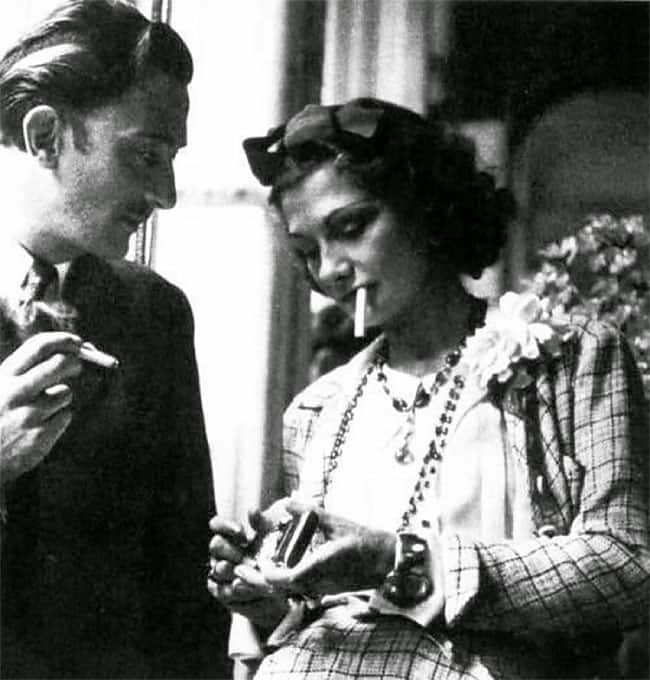 #42. Using a bear to treat back pain in Romania, 1946.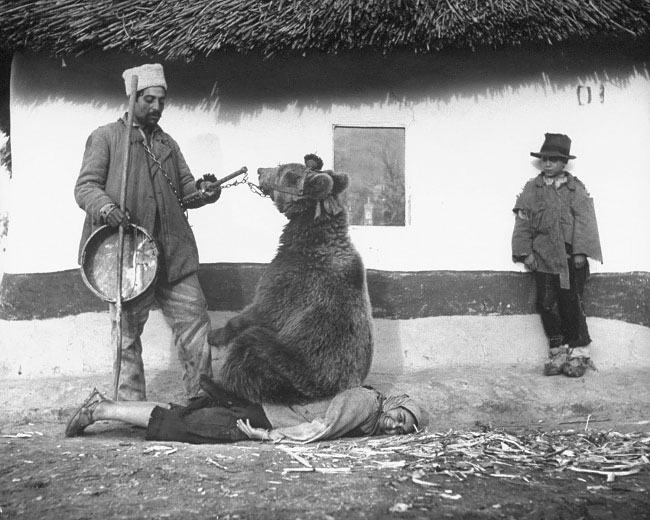 #43. Lax safety precautions when setting a new world speed record in 1948.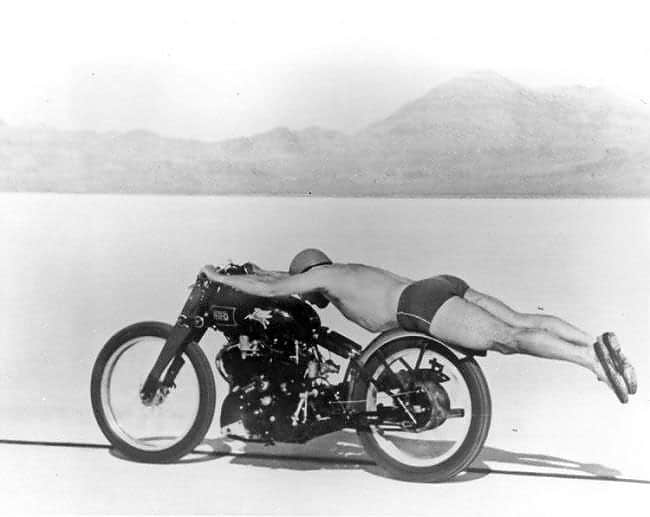 #44. Shocked young ladies in a 1929 sex education lesson.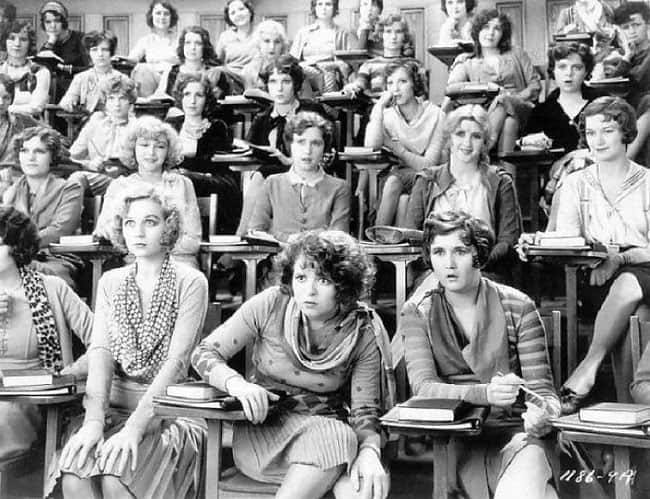 #45. Lumberjacks in the 1900s showing off their work.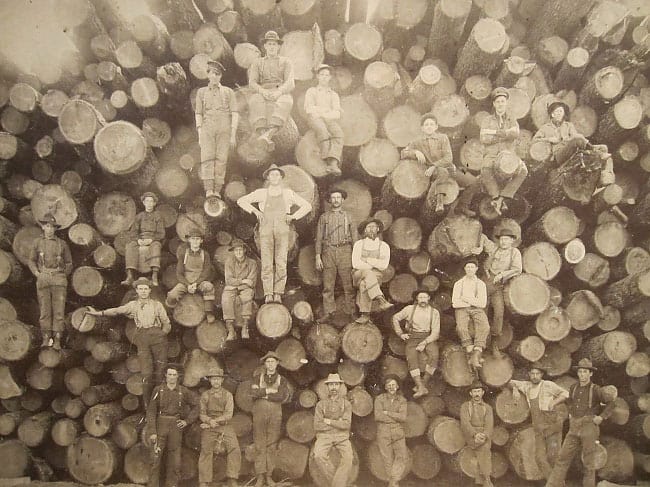 #46. William Harley and Arthur Davidson testing out the first Harley Davidson motorcycles.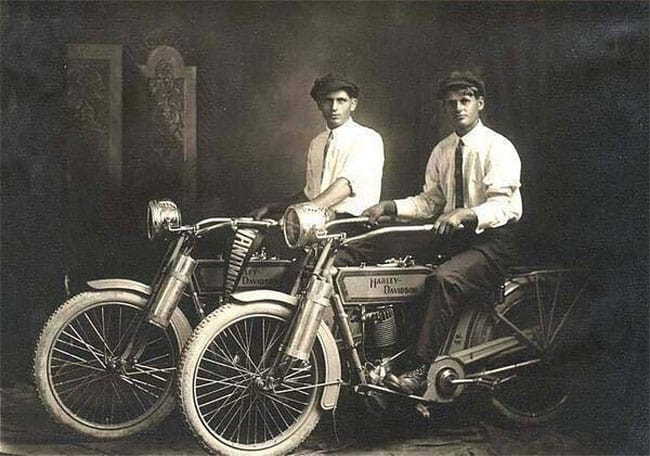 #47. An early 20th century gun used for duck hunting.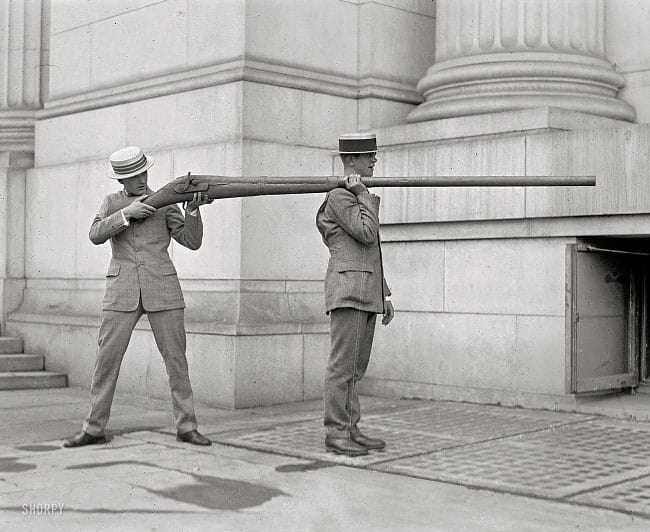 #48. Military electricians monkeying around in 1918.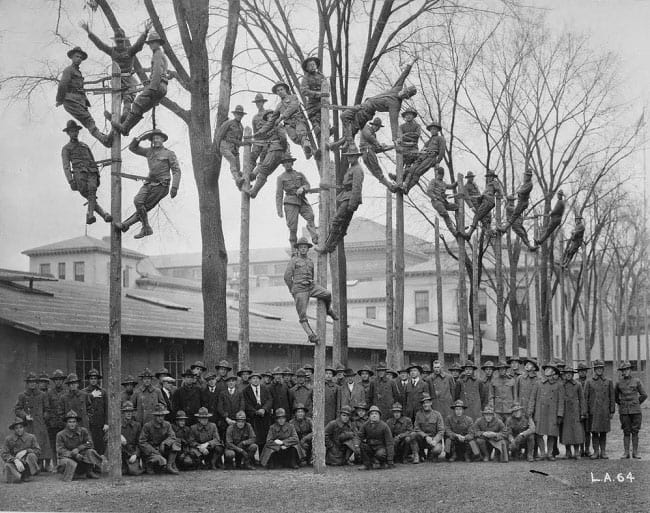 #49. Filming the furry face of Metro-Goldwyn-Mayer.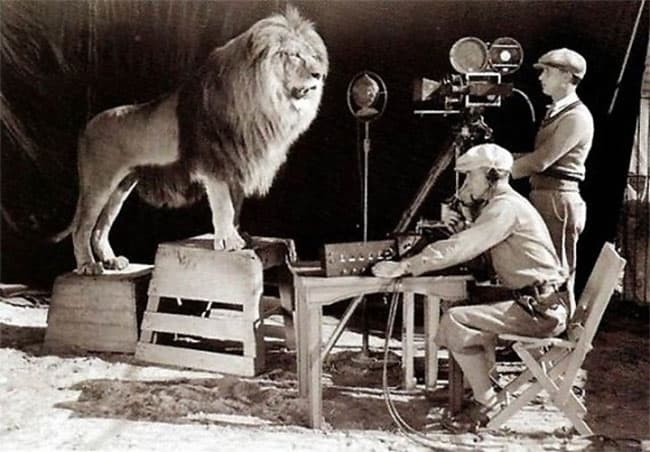 #50. Testing out the latest rugby helmet in a highly scientific way, 1912.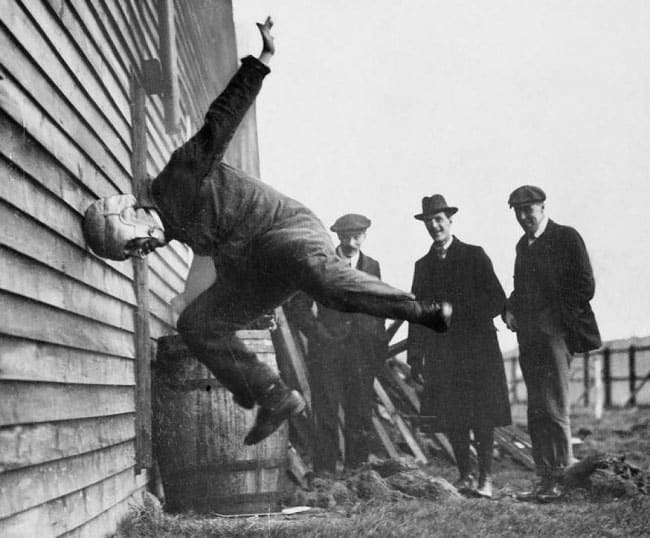 #51. A pilot casually restarting a stalled propellor mid-flight.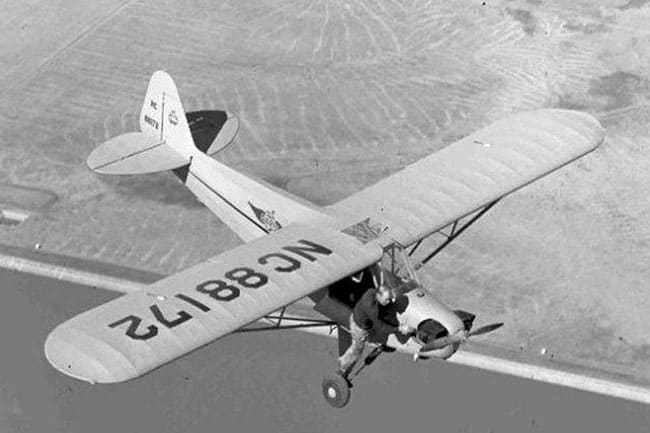 #52. Drew Barrymore lighting a cigarette for Stephen King.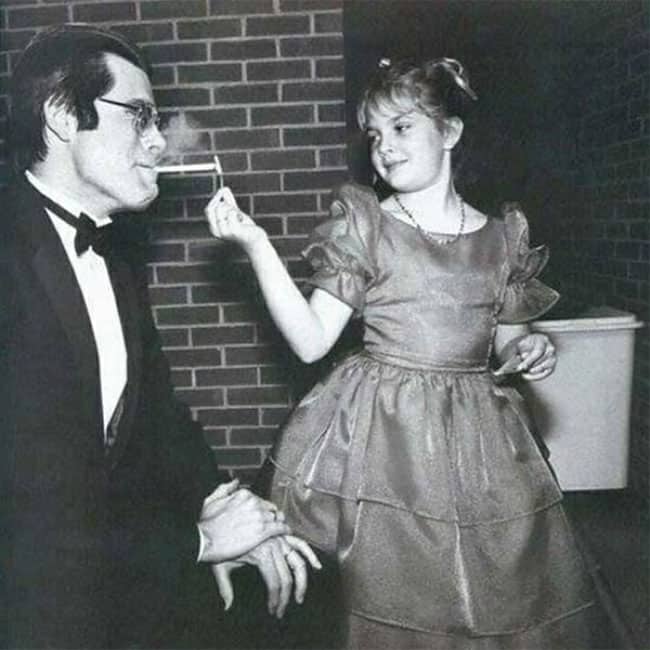 #53. Young women out and about in Kabul, Afghanistan, in the 1970s.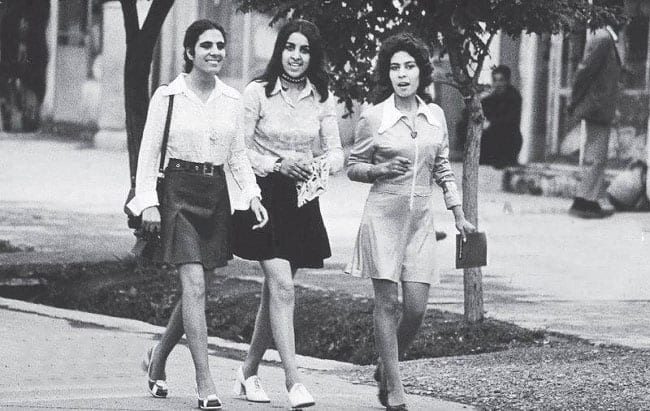 #54. Ernest Hemingway drinking in a bar.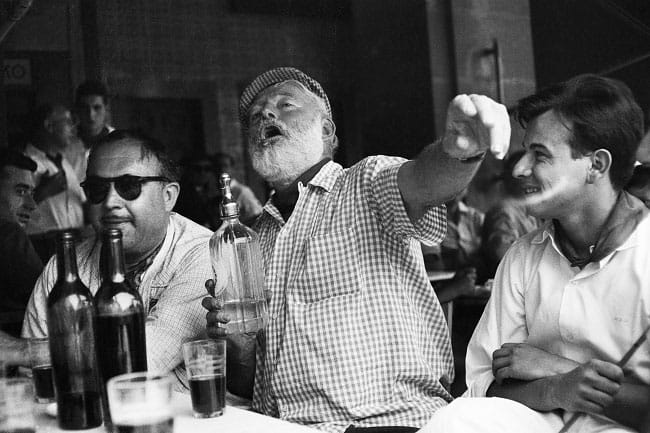 #55. The last photo ever taken of a now-extinct Thylacine, snapped in 1933.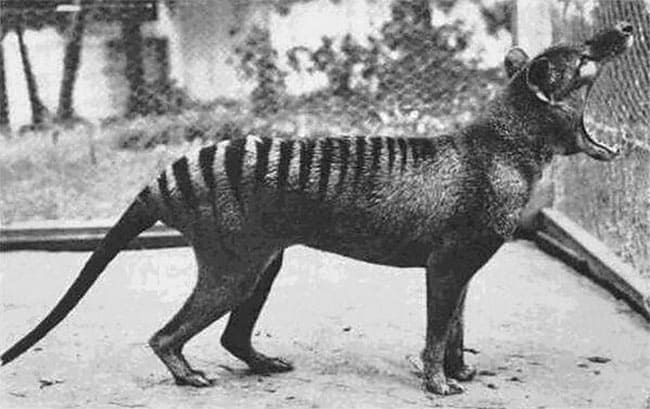 #56. The models used by Grant Wood for his famous painting, American Gothic.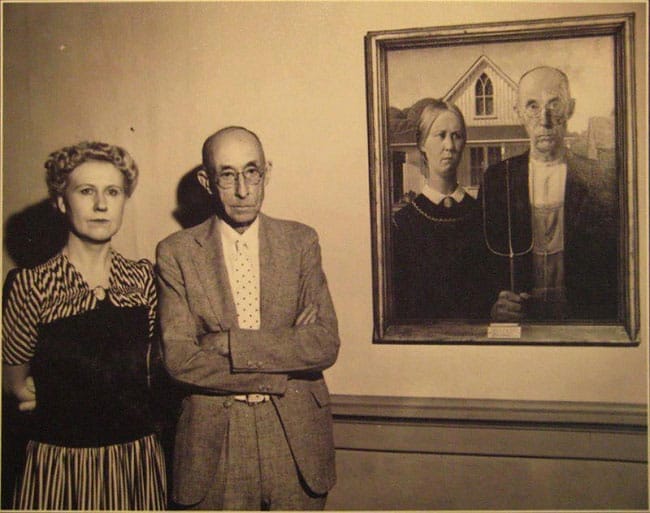 #57. Bianca Passarge, aged 17, dances on wine bottles wearing her cat costume in Hamburg, 1958.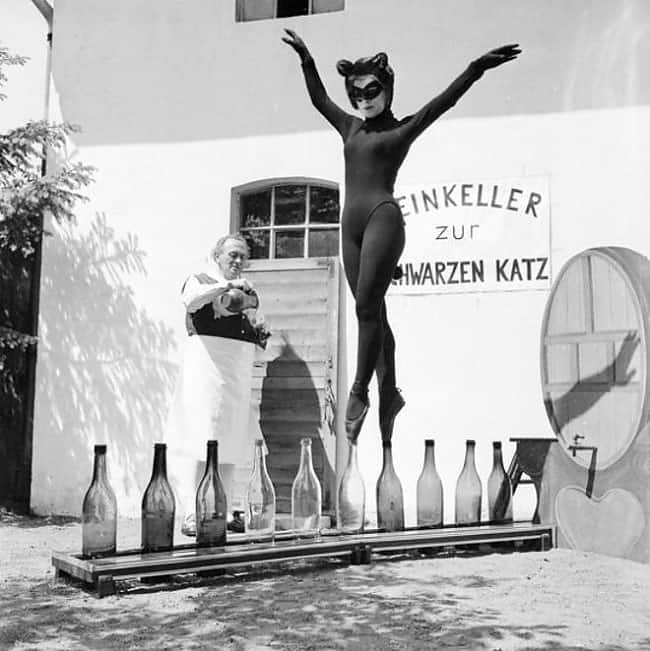 #58. Upper-class and working-class children in Britain, 1937.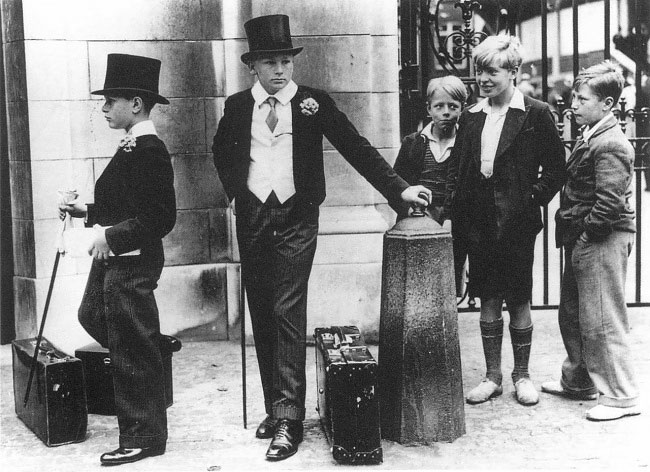 #59. July 1954's Miss World competition in Long Beach, where miss New Zealand fell unconscious.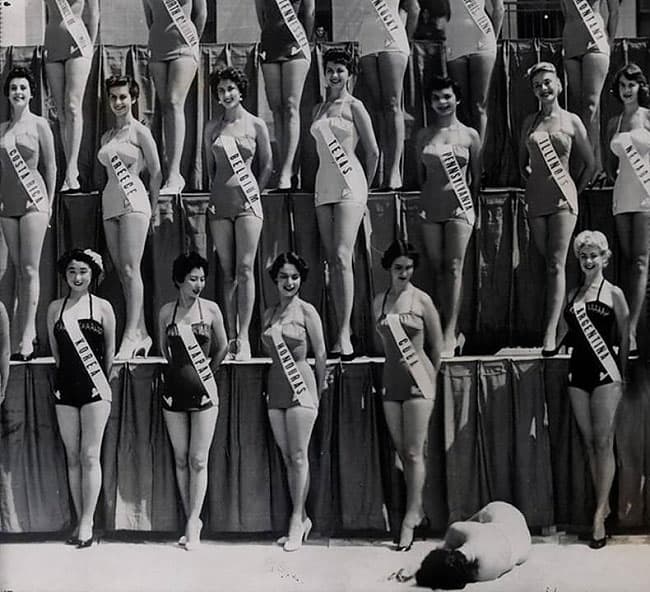 #60. A 2-year-old Dalai Lama in 1937.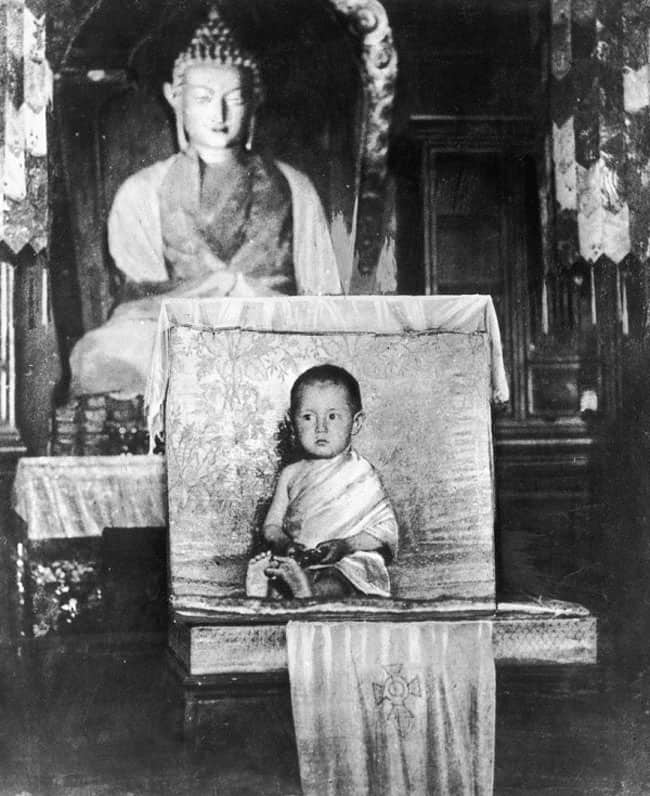 #61. The manliest way to shave your beard back in 1940.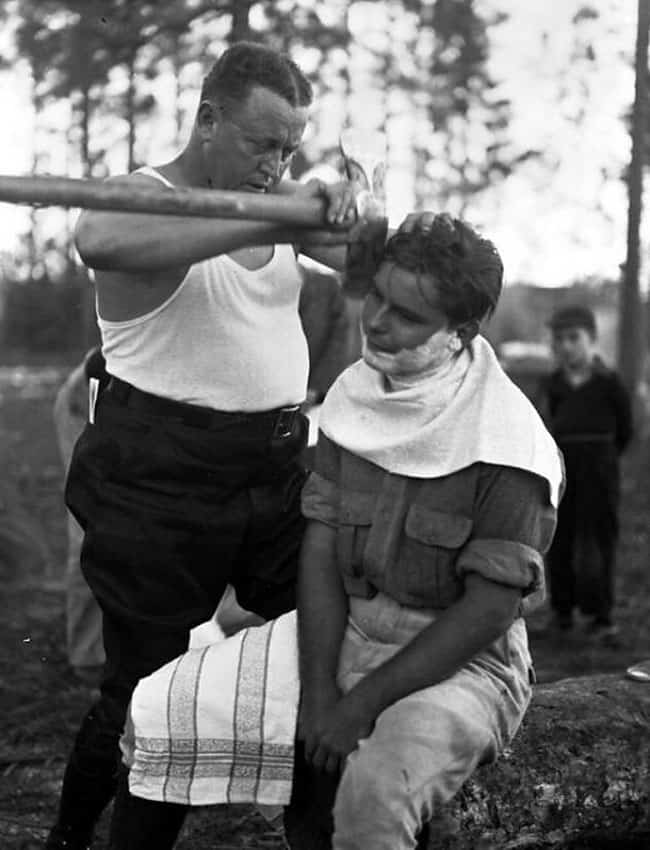 #62. Arctic explorer Peter Freuchen poses with his wife in 1947. He'd lost a leg to frostbite back in 1926.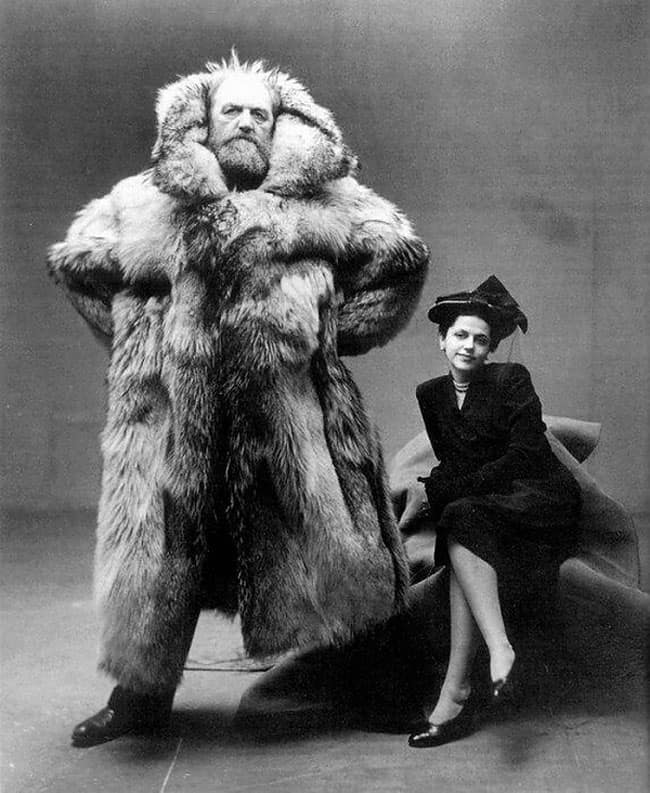 #63. A penguin introduces himself to a little girl.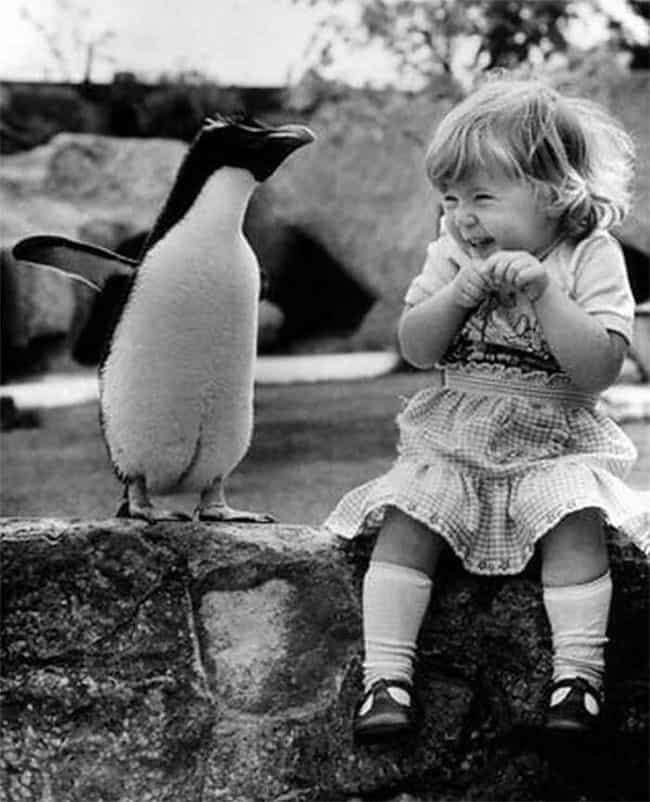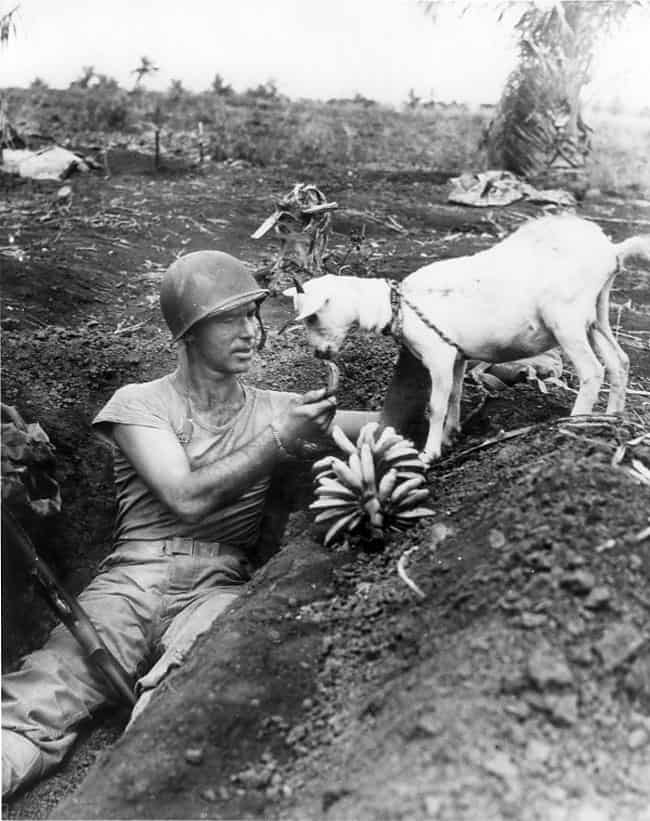 #65. The original Michelin man, 1910.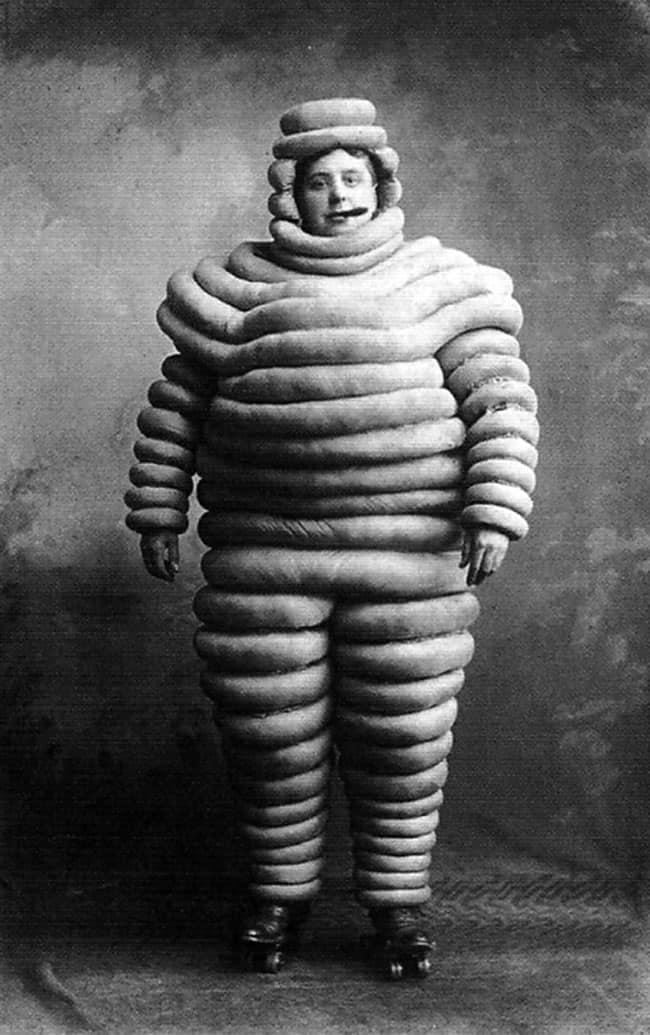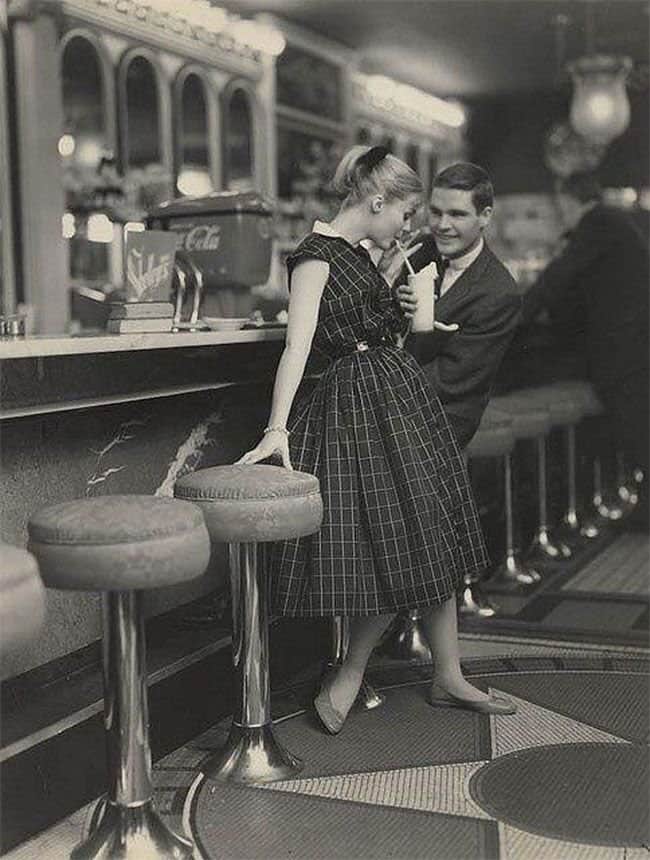 #67. The biggest horse in the world, 1928.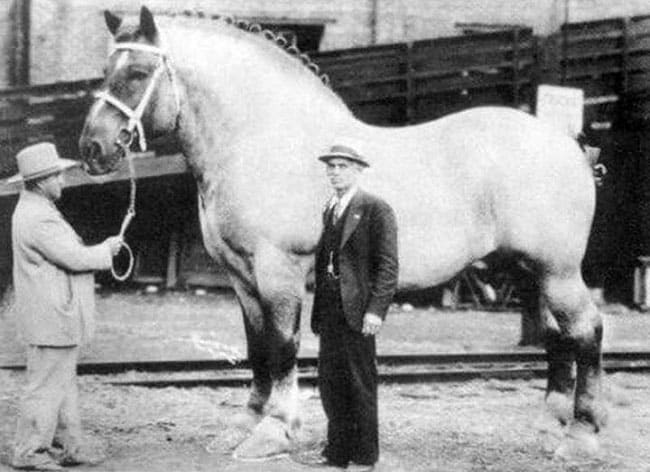 #68. Unpacking the head of the Statue of Liberty, 1885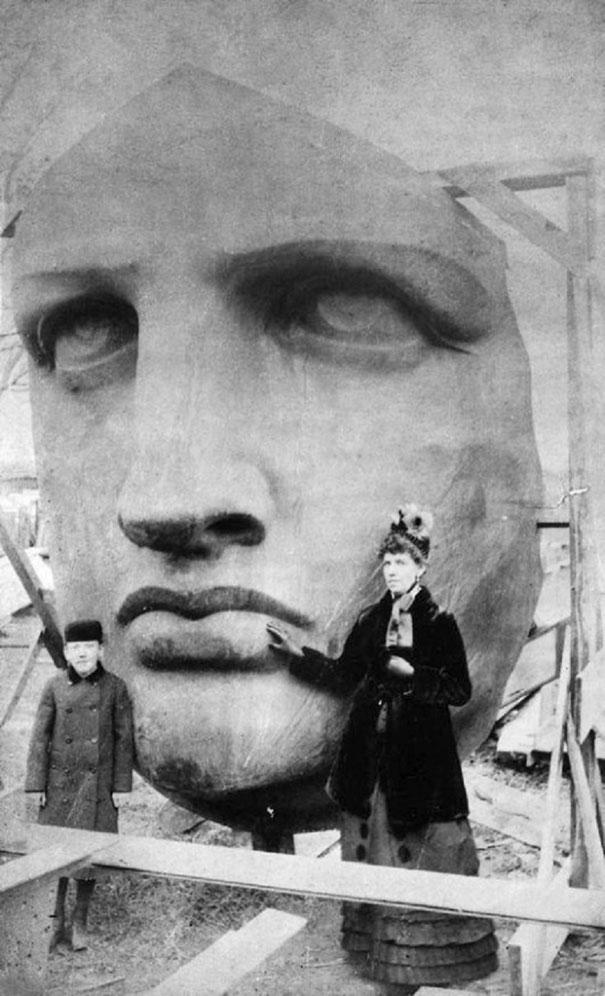 #69. Testing of new bulletproof vests, 1923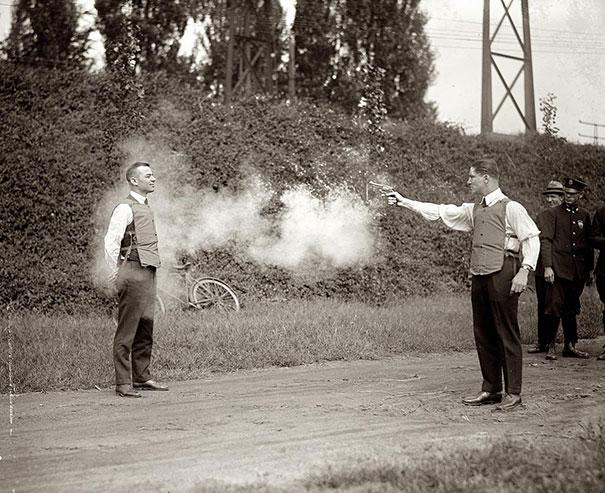 #70. Charlie Chaplin at age 27, 1916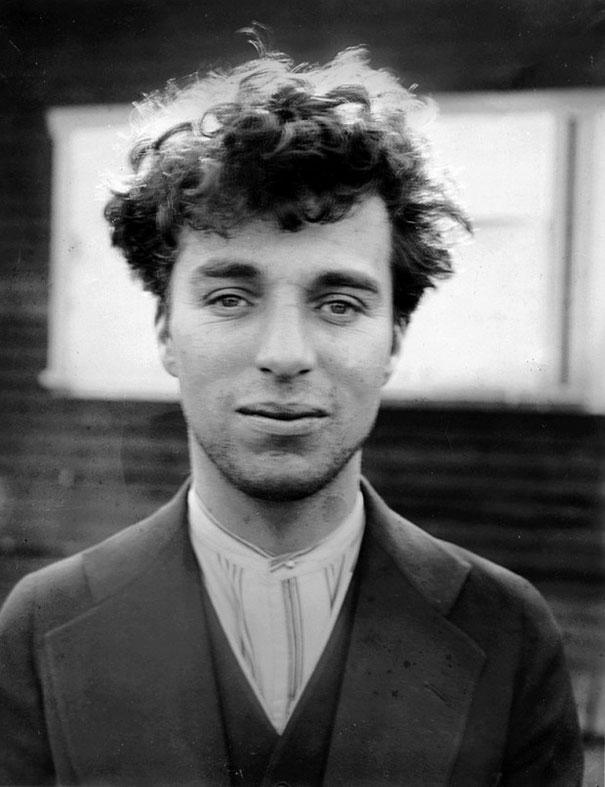 #71. Hindenburg Disaster, May 6, 1937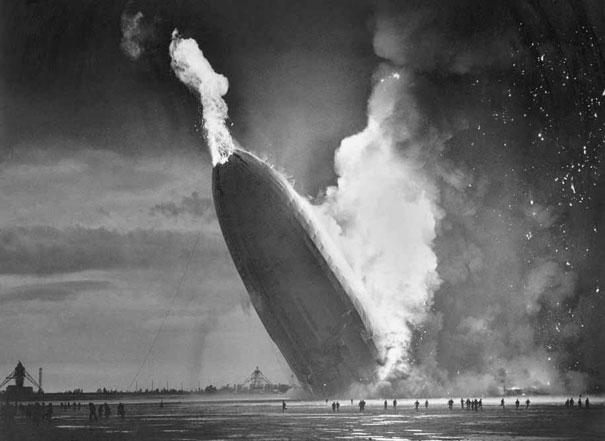 #72. Circus hippo pulling a cart, 1924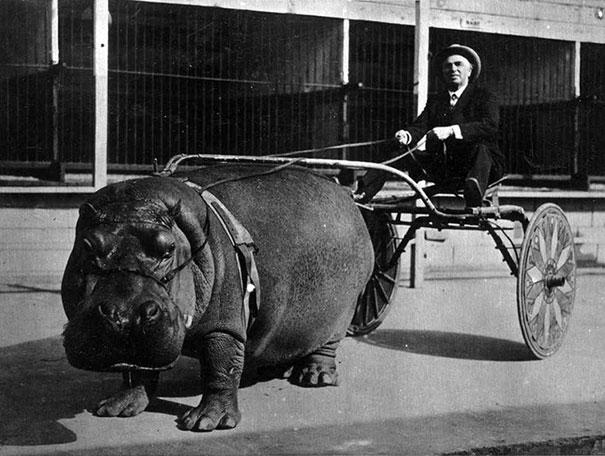 #73. Annie Edison Taylor, the first person to survive going over Niagara Falls in a barrel, 1901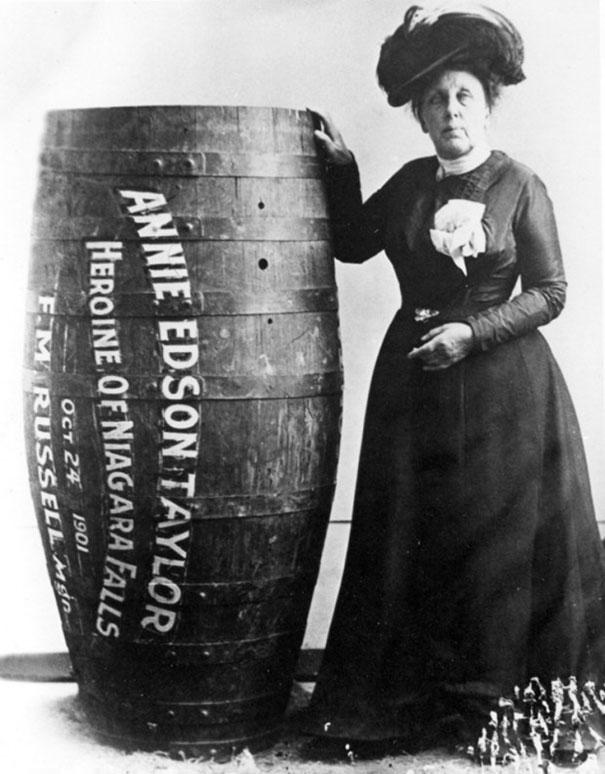 #74. Construction of the Berlin wall, 1961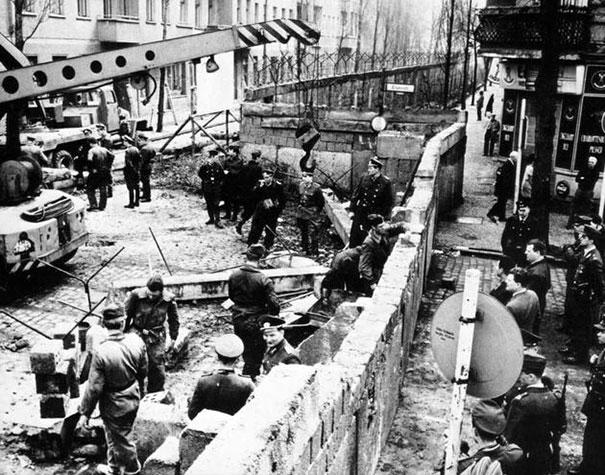 #75. Bookstore in London ruined by an air raid, 1940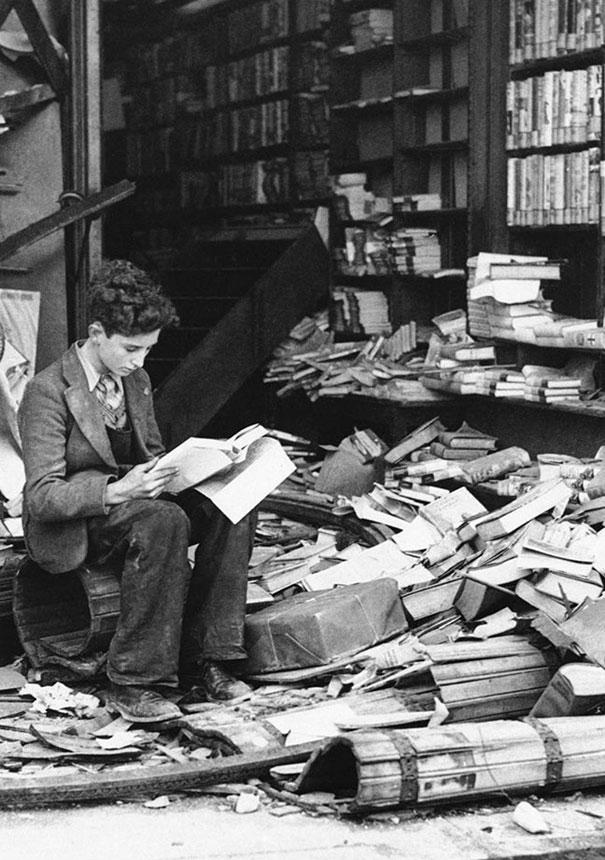 #76. Martin Luther King with his son removing a burnt cross from their front yard, 1960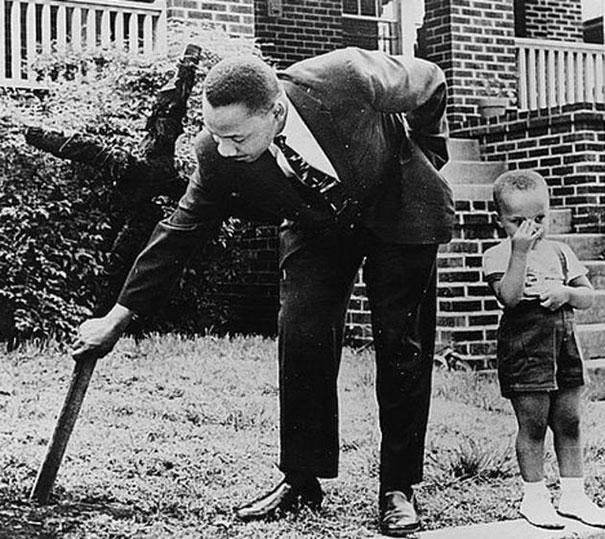 #77. Hotel owner pouring acid in the pool while black people swim in it, ca. 1964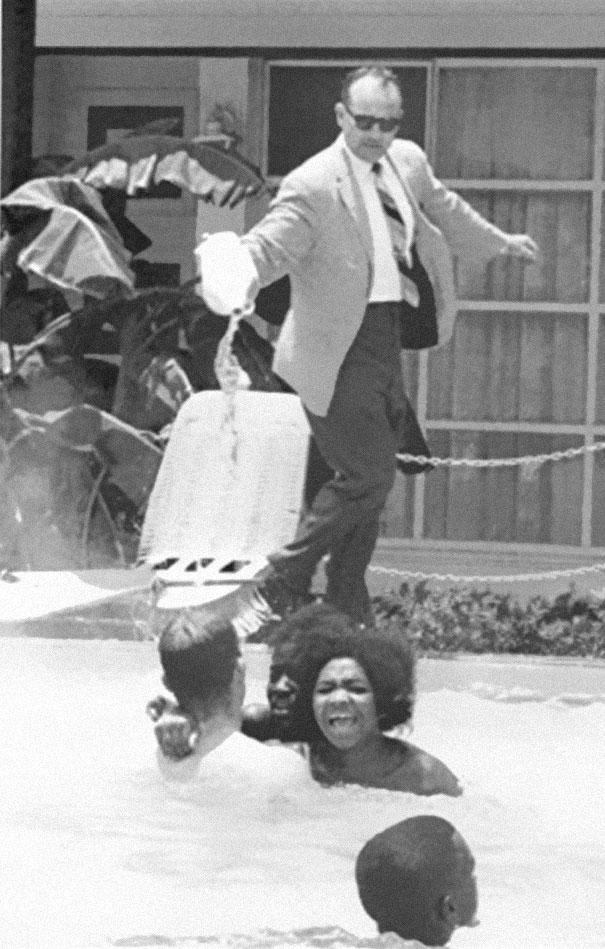 #78. Artificial legs, UK, ca. 1890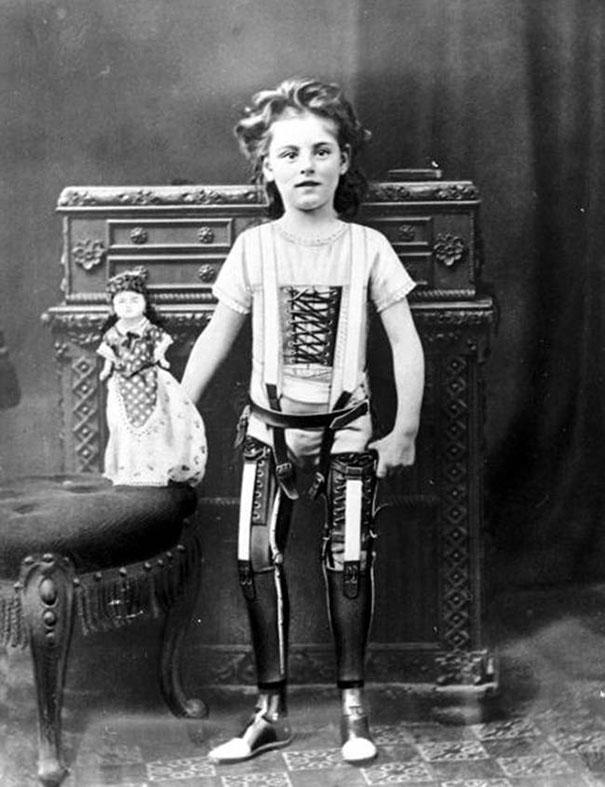 #79. Mom and son watching the mushroom cloud after an atomic test, Las Vegas, 1953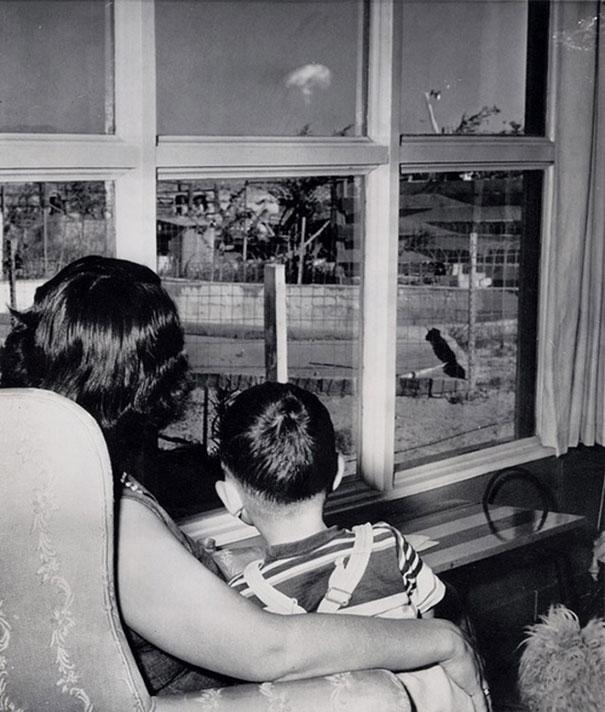 #80. Christmas dinner during Great Depression: turnips and cabbage