Her house was the inspiration for the movie "Up." And just like the little old man in the animated Pixar film, 84-year-old Edith Macefield put her foot down and refused to sell her family home to a shopping mall.
Now the Seattle home is for sale and its future is uncertain.
Edith's home became a local legend after she refused to sell to developers.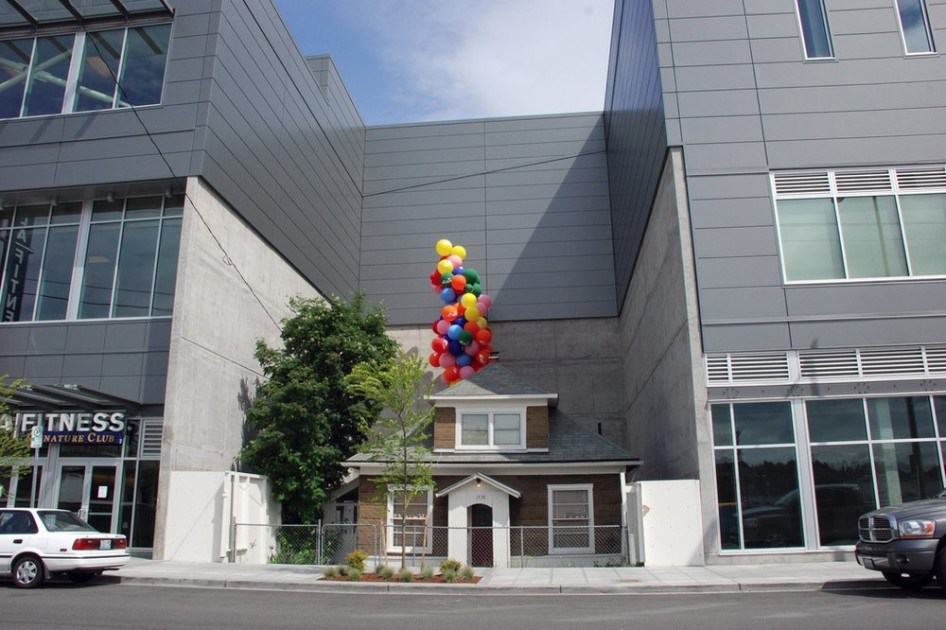 It was 2006, and developers were planning to build a mall in the Ballard neighborhood of Seattle, Washington. Trouble was, Edith's house was in the way, and she was refusing to sell. The developers even dangled million dollar offers in front of her, but to the octogenarian, the house was priceless. She didn't want to uproot and relocate, so she dug in and refused the cash.
Edith's house is an inspiring symbol of defiance in an age of corporate greed.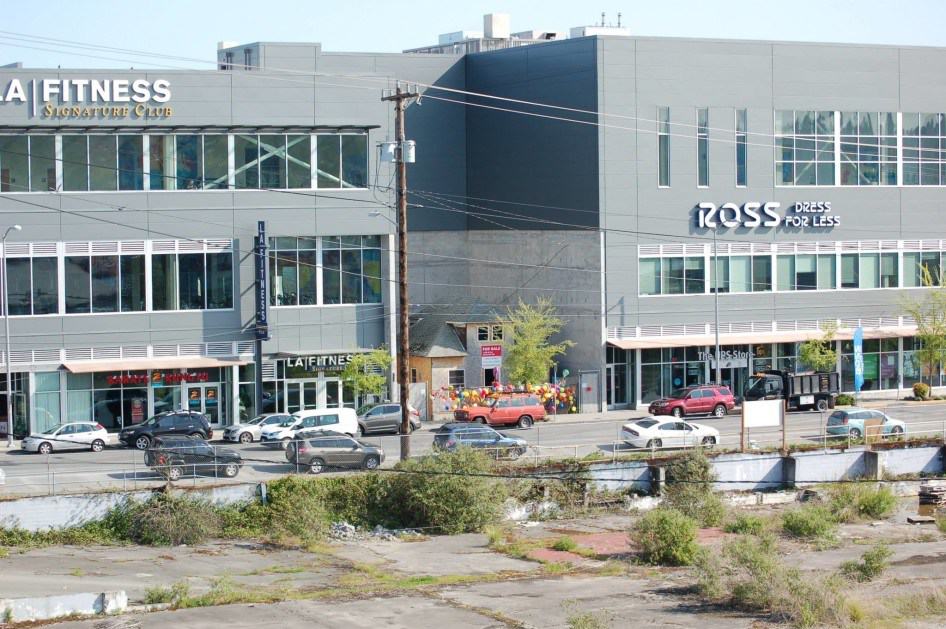 Sadly, Edith died from pancreatic cancer in 2008, aged 87 years. But to continue her stand, she left the house to a construction chief and good friend, Barry Martin. He would frequently drive Edith to doctor's appointments and look after her, so a grateful Edith left him the now famous house.
However, Barry's plan to memorialize the house fell through.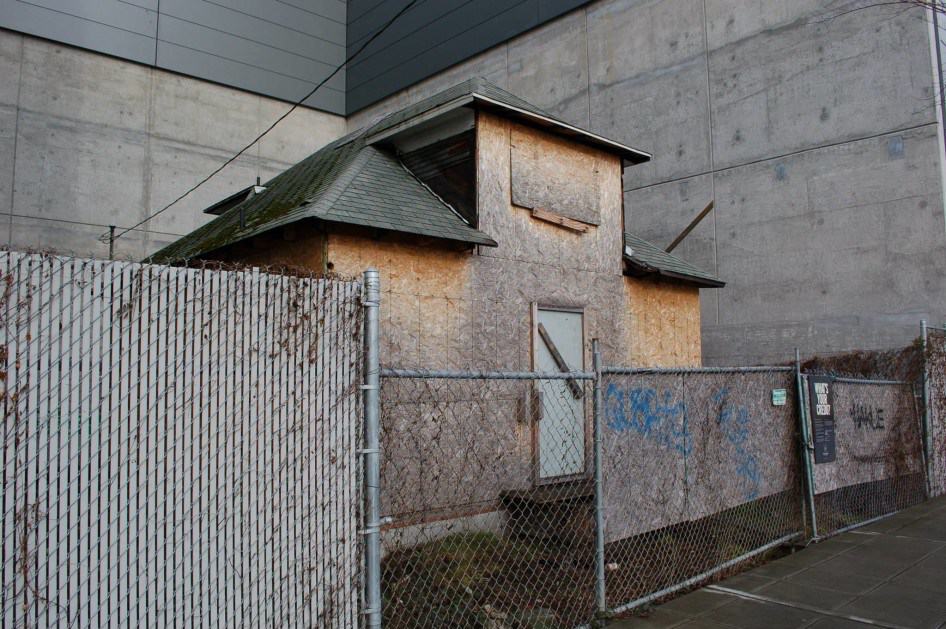 He sold out to a real estate firm, Cor Company, which collected investor money to lift the house 30 feet up in the air as a tribute to Edith. But the scheme fell through and the financial backers watched as their money floated away.
The house still stands. But now it's for sale.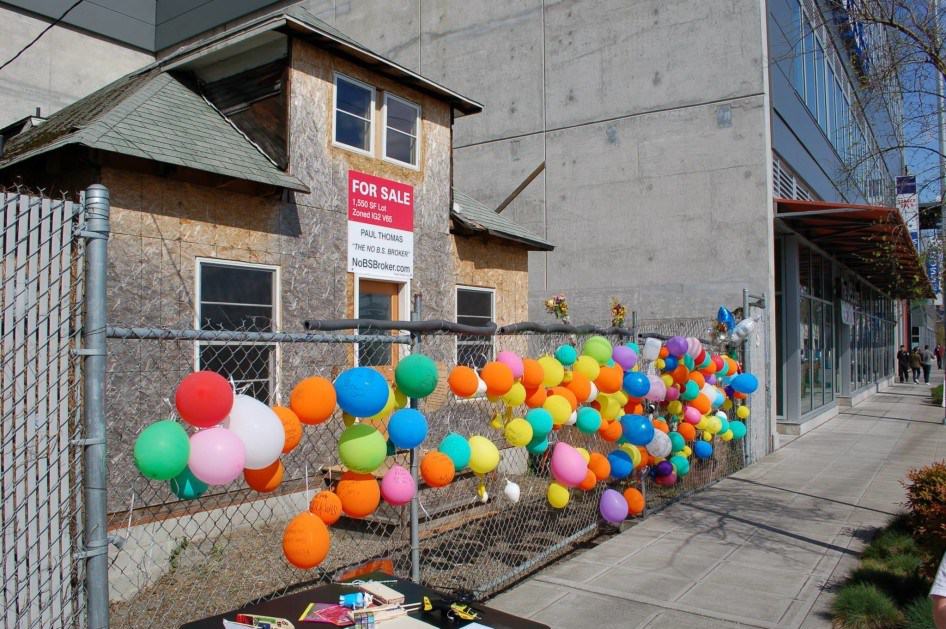 Edith's charming little house is still tucked away in the shadow of the hulking mall, for sale to the highest bidder. It is often festooned with balloons by neighbors who know the "Up" story all too well.
If you are interested in purchasing Edith's beloved little house, here's a quick video that will let you tour the inside.