At the luxury Epinard Nasu Hotel in Tochigi Prefecture, Japan, couples can rent alpacas for their wedding. Because what's cuter than an alpaca?
There's no specific religious or cultural significance behind the presence of alpacas at weddings in Japan. Except perhaps that the Japanese love cute things… and well, look how fluffy this guy is!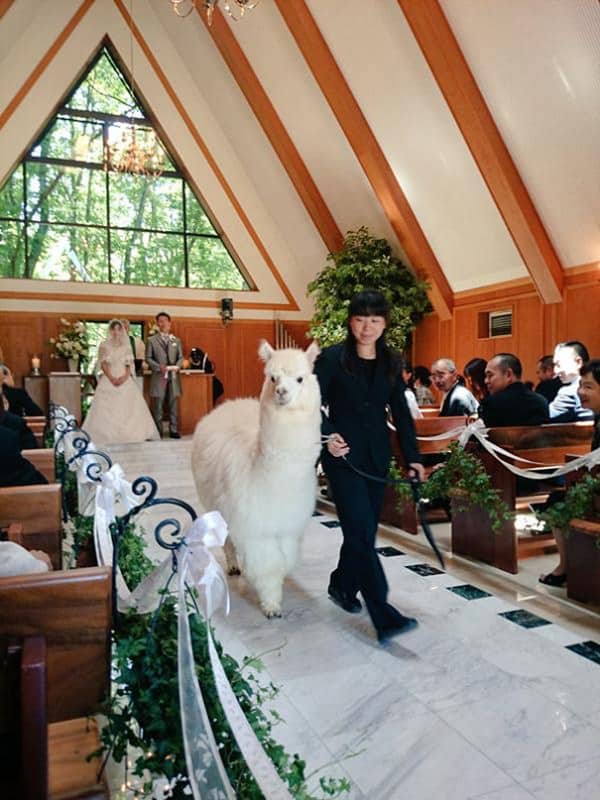 Epinard Nasu is located near a zoo where dozens of alpacas live, and the hotel has an agreement with the zoo to provide alpacas for their wedding services.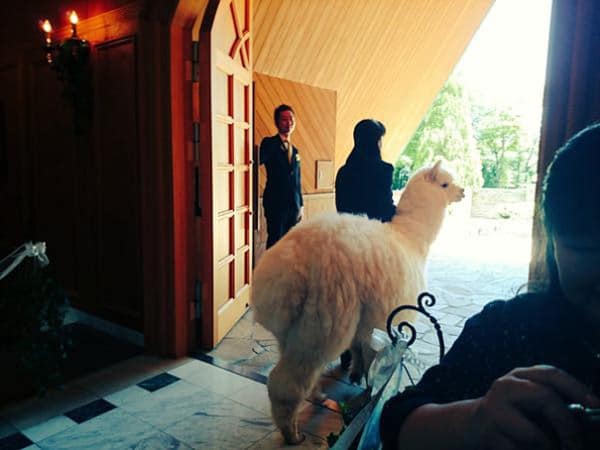 After the ceremony, the alpacas stick around for wedding photos.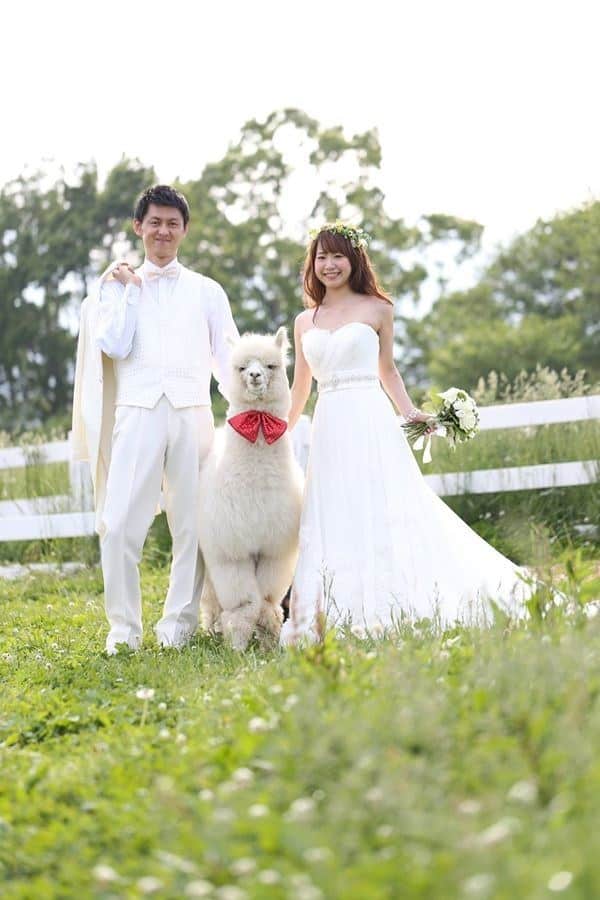 Doesn't he look dapper in his red bow-tie?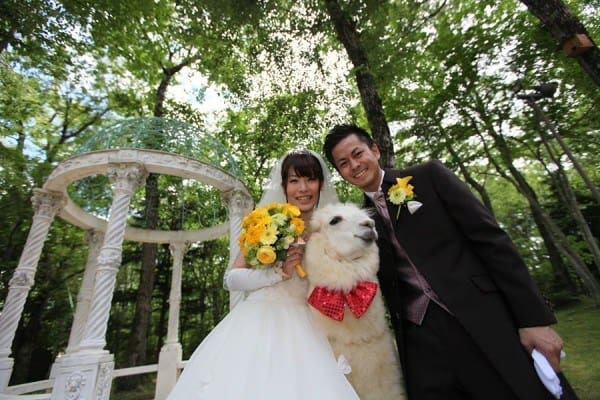 They look good in green, too.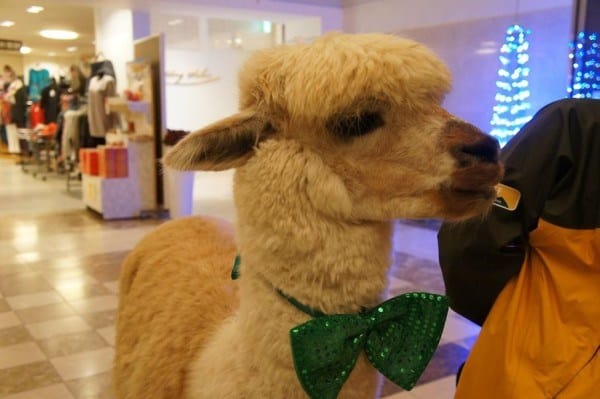 The wedding alpaca rental service is so popular that it's featured prominently in the hotel's advertising materials.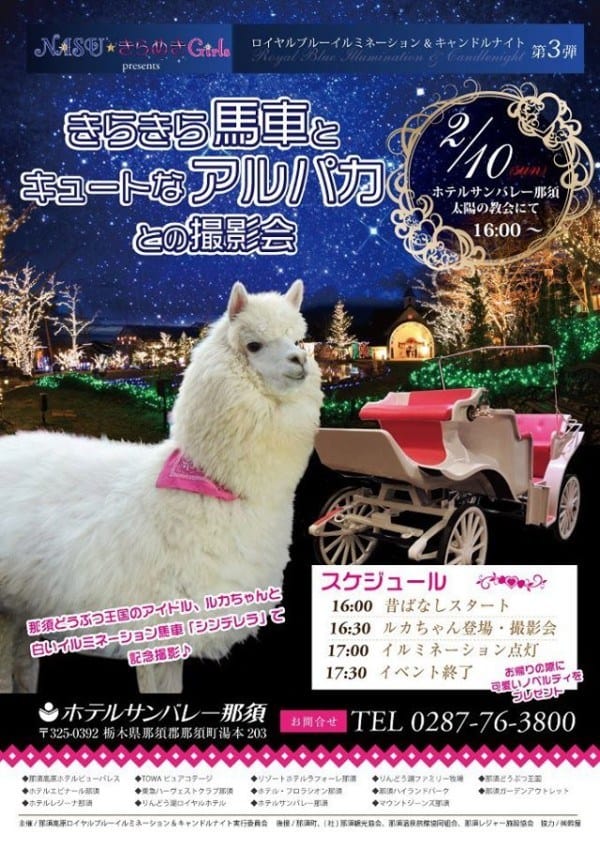 Couples who wed at Epinard Nasu usually choose to have Western-style weddings, which offer more leeway for silliness like alpacas than the more reserved and traditional Shinto weddings that are common in some areas of Japan.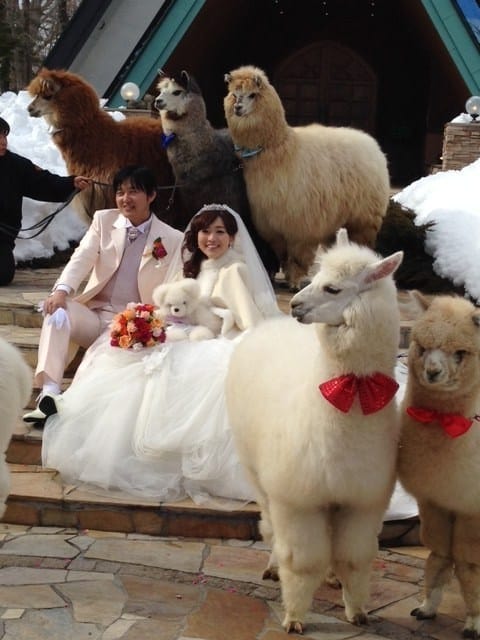 The fluffy creatures can be rented for $400 (£255), which is a small price to pay for a picture of you and your new spouse smooching an alpaca at your wedding.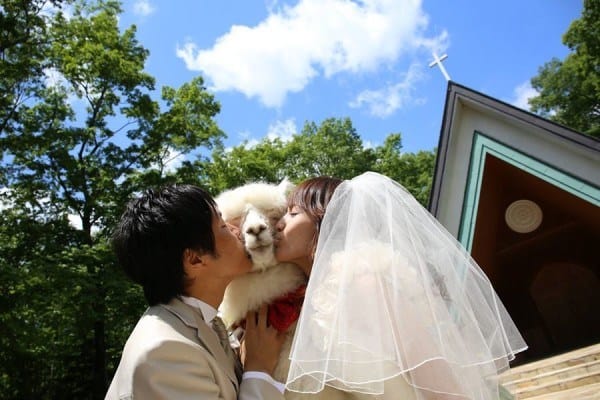 For more information, or to have your own alpaca wedding, visit the Epinard Nasu website and Facebook page.
You May Also Like