Crowds of supporters bid farewell to civil rights icon and Representative John Lewis as his body, borne by caisson, crossed over the Edmund Pettus Bridge one last time. This is the site where the freedom fighter marched for peace but was brutally assaulted 55 years ago.
The Georgia-born Lewis died on July 17 at the age of 80 from pancreatic cancer. He made his last journey across the bridge with only his family to join him.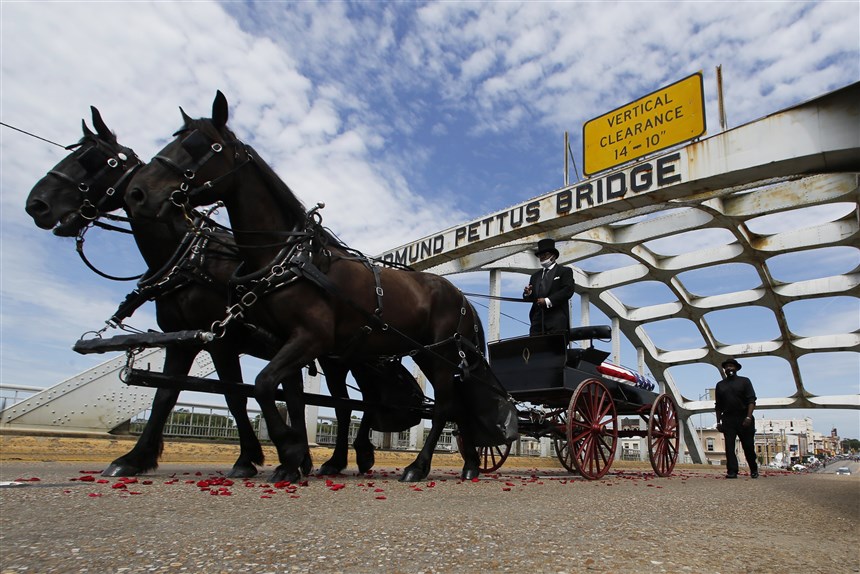 Lewis' son, brothers, and sister followed behind the caisson. Lewis' longtime chief of staff was with them. They wore shirts emblazoned with the words "Good Trouble," a nod to Lewis' view on activism.
Crowds were allowed to line up to honor Lewis for about a half-mile to the foot of the bridge at Selma, Alabama. There, he was met by Alabama state troopers, who safely escorted him on to the state Capitol.
"Our nation is better off because of John Robert Lewis," she remarked. "My life is better, Selma is better, this nation and this world is better because of John Robert Lewis," Rep. Terri Sewell said as he thanks the Lewis family.
"His final march, that final crossing, so different than the first, speaks to the legacy that he leaves behind and the lives that he changed. It's poetic justice that this time, Alabama state troopers will see John to his safety," Sewell added.
Hours later, Lewis arrived to lie in state in Alabama's Capitol in Montgomery. Crowds lined up around the block to pay their final respects.