Cleverly titled "Beer and Braids", Envogue Salon in Denver sought to give fathers the chance to bond with their little girls by teaching them to do their hair.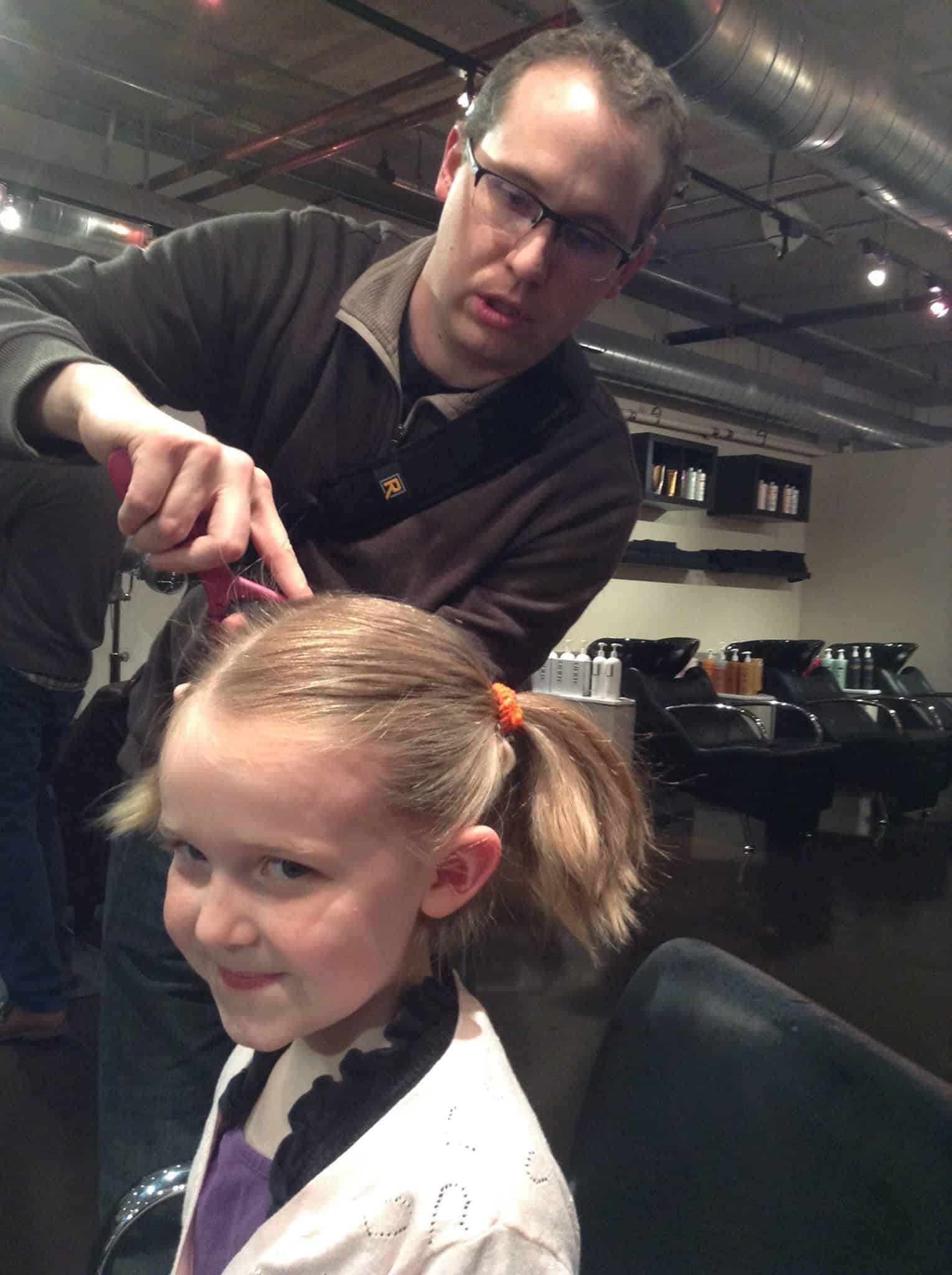 Facebook
For just $55, up to six dads were coached on how to do their daughters' hair in three ways — ponytails, braids, and buns.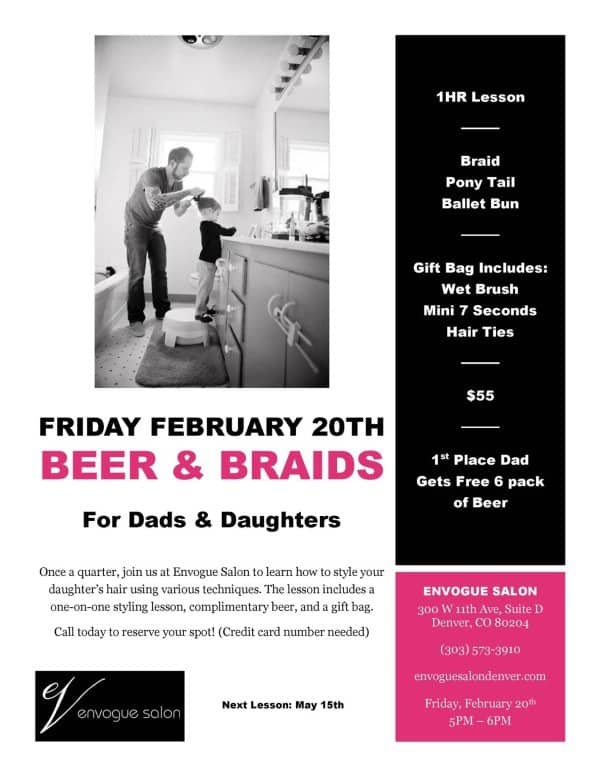 Facebook
"They're definitely intimidated by the braids, and the ponytail can be the hardest," said salon owner Calli Hueble-Bodilis.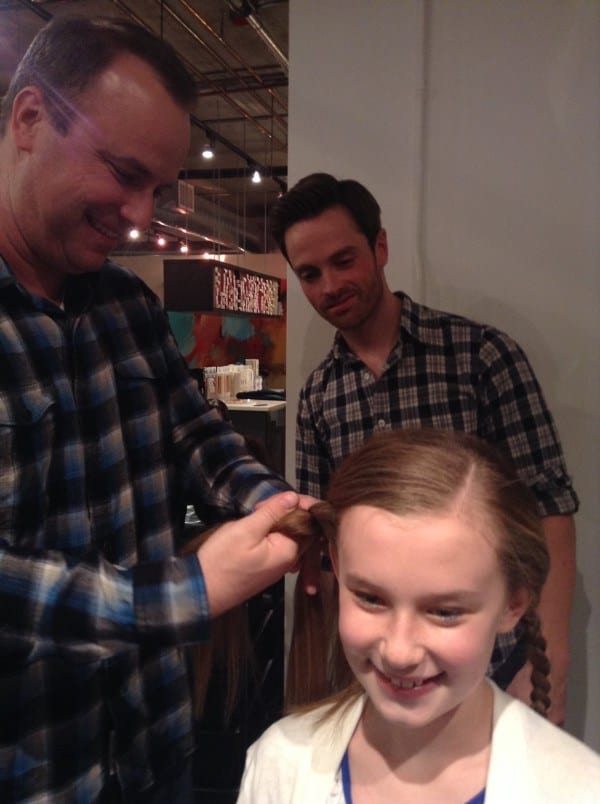 Facebook
"The guys' hands are so big, and with their tiny daughters, the dads get frustrated."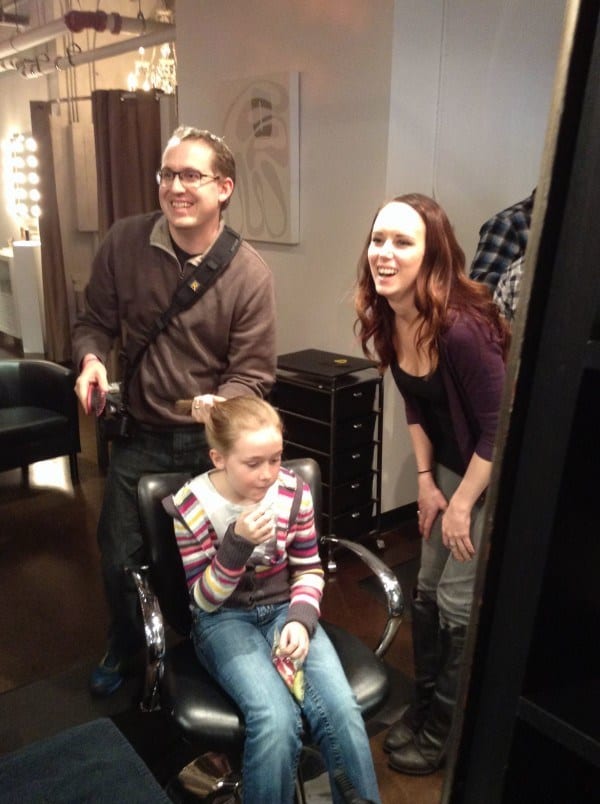 Facebook
To bolster their confidence, dads were served beer throughout the event. There was even a mini competition in which the dad who did the best hair took home a six-pack of beer.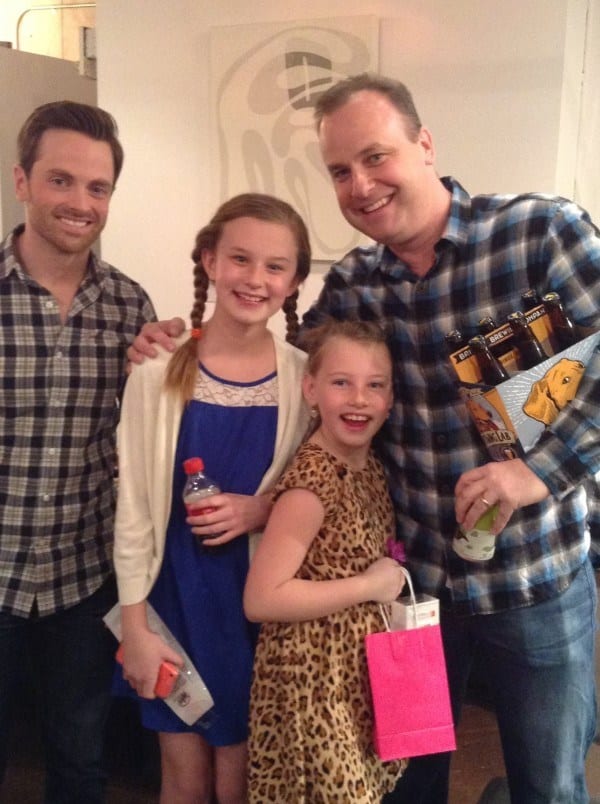 Facebook
Hueble-Bodilis' husband came up with the idea when he was left to do their daughter's hair, which was quite a disaster.
"This is a great opportunity because I don't listen to my wife when she tries to teach me. You get to listen to someone else and learn how to do it. I probably wouldn't do it if it's just by myself," Tom, a participant, said.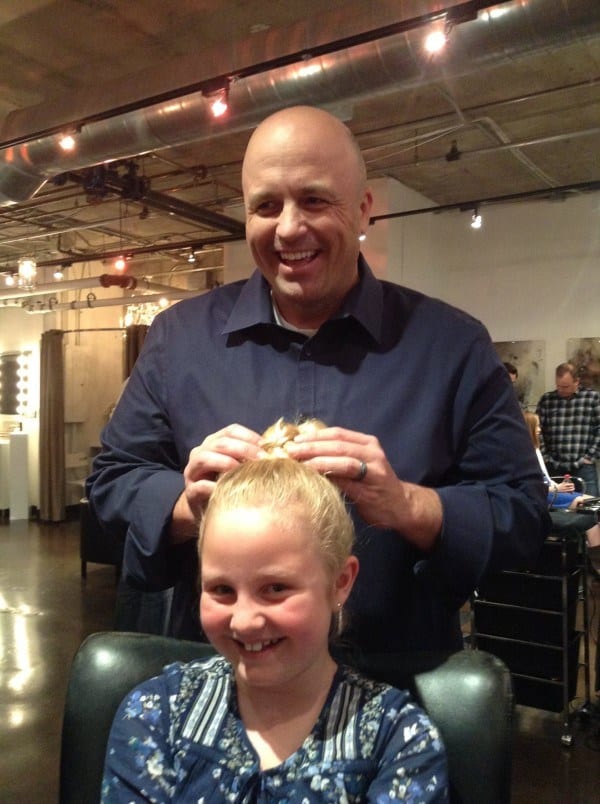 Facebook
Because of the event's success, the salon is already planning more "Beer and Braids" events in the coming months, as well as mother-daughter hairstyling tutorials, too.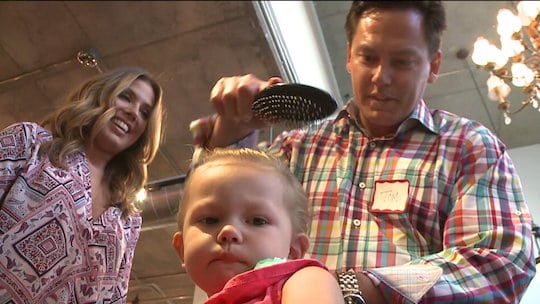 Facebook
Visit Envogue Salon's website, or follow them on Facebook for event updates.