We're all in favor of Brutus' knife-stabbing… when it comes to salads, that is. Anything as long as it takes Caesar out of the picture.
But maybe these new dressing recipes might give your salads the makeover they need, without the bloodshed:
#1. Italian Vinaigrette.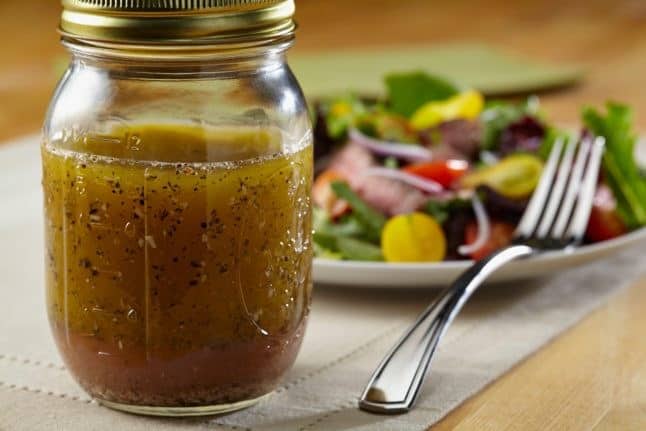 potsandpans
Nothing beats a classic. I think I speak for everyone when I say this tangy dressing is the go-to choice for people who are all Caesar-ed out. Recipe here.
#2. Blue Cheese.

justalittlebitofbacon
One alternative to fatty ingredients in your salad dressings is plain yogurt; an easy switch that surprisingly doesn't sacrifice the flavor. Recipe here.
#3. Creamy Avocado.

simplyscratch
If you're swimming in a sea of avocados (meaning, >1 avocado) why not take 5 minutes to whip up this gorgeous-looking treat? Recipe here.
#4. Whole Lemon & Thyme.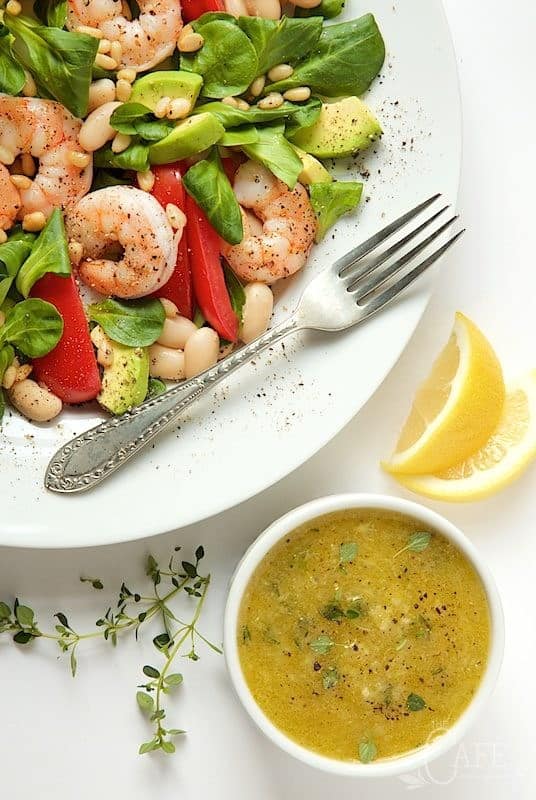 thecafesucrefarine
Pretty on a plate, pleasant on the palate! This bright, sunshiny sauce tastes wonderful drizzled on grilled meats and roasted veggies. Recipe here.
#5. Strawberry Vinaigrette.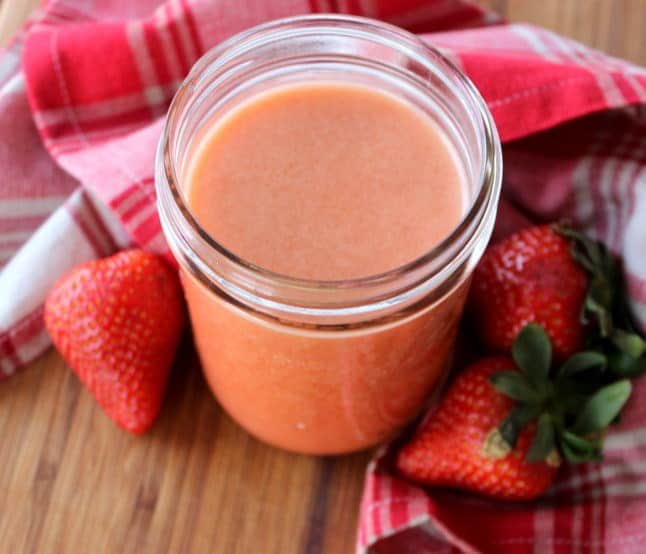 simplyscratch
A most intriguing blend of flavors, this dressing will pair deliciously well with sashimi-grade tuna, or salads with goat cheese. Recipe here.
#6. Carrot-Ginger.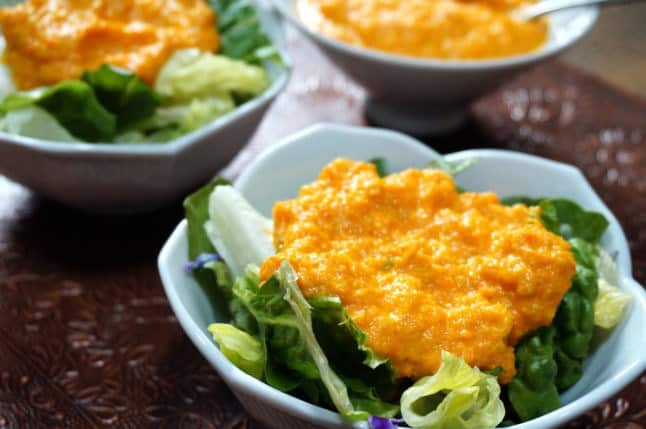 otakufood
A staple in Japanese steakhouses, this neon-orange condiment offers a promising (albeit slightly questionable) first impression. Yet, its fame precedes itself. You definitely want to get yourself some of this. Recipe here.
#7. Blood Orange EVOO & Dark Chocolate Balsamic Marinade.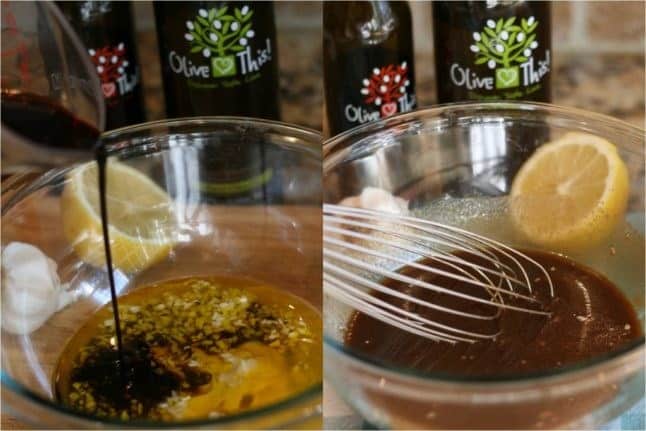 olivethis
According to the authors of this recipe, this discovery was quite the happy accident. Maybe we have Loki to thank for this one. Recipe here.
#8. Beetroot Hummus.

amillionmiless
After being blinded by the explosion of colors on this plate, you might find yourself enjoying the creamy texture this bubblegum pink hummus adds to your salad experience. Go get your sunglasses, you won't be able to stop eating any time soon. Recipe here. (PS: The article is in Danish, but you can copy-paste the entire text into Google Translate).
#9. Habanero Kimchi.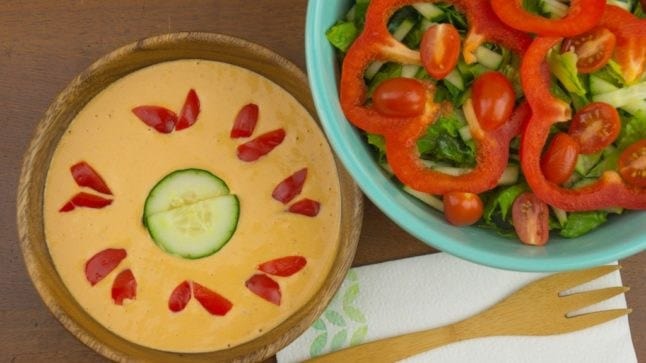 cultivatorkitchen
This particular recipe is an aggressive one, both because it contains Habanero chili, and because it's so delicious, it will muscle its way through your list of favorites so it can be among your top dressing choices. Recipe here.
#10. Spicy Mango Chutney.

amillionmiless
Feel like giving your taste buds an adventure today? Well, this spicy mango chutney is definitely the way to go. Recipe here. (PS: The article is in Danish, but you can copy-paste the entire text into Google Translate).
#11. Roasted Bell Peppers.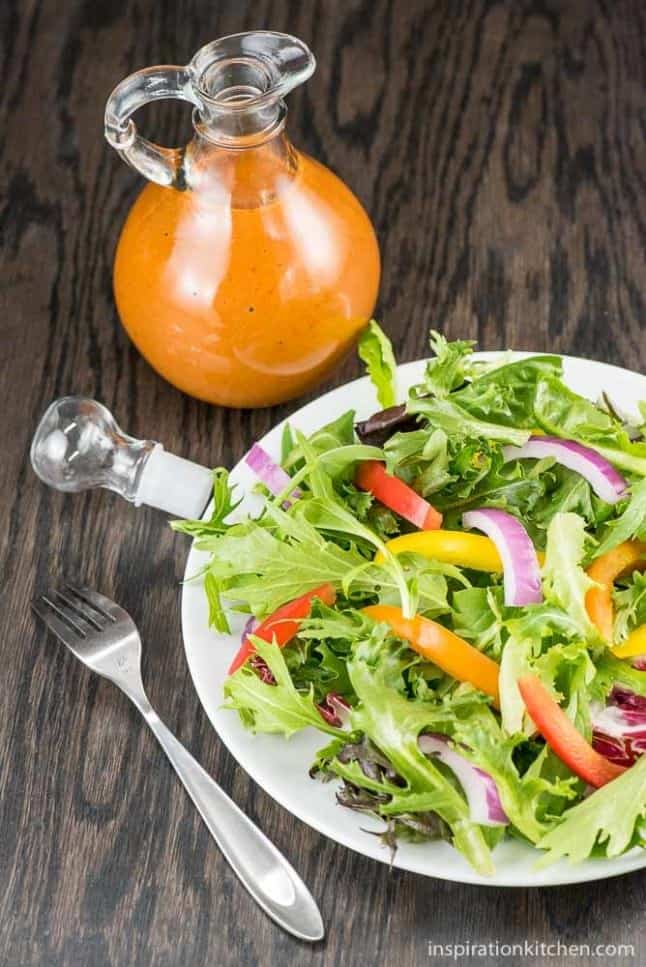 inspirationkitchen
Blitz 'em in your food processor or blender for a few seconds, and you've already got yourself a great companion for your romaine. Recipe here.
#12. Spicy Peanut Sauce.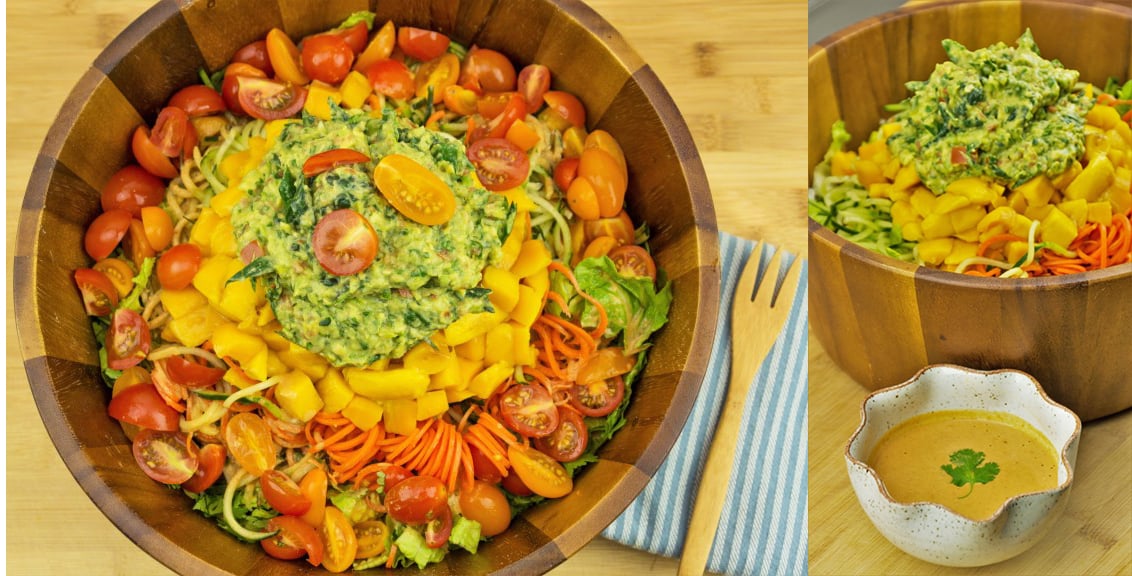 cultivatorkitchen
This is the ultimate party salad — a showstopper not only in looks but also in flavor, a big part due to the peanut dressing that perfectly complements the layer upon layer of greens. Be warned, however: you might want to strap yourselves in for this one. Recipe here.
#13. Watermelon Raspberry Vinaigrette.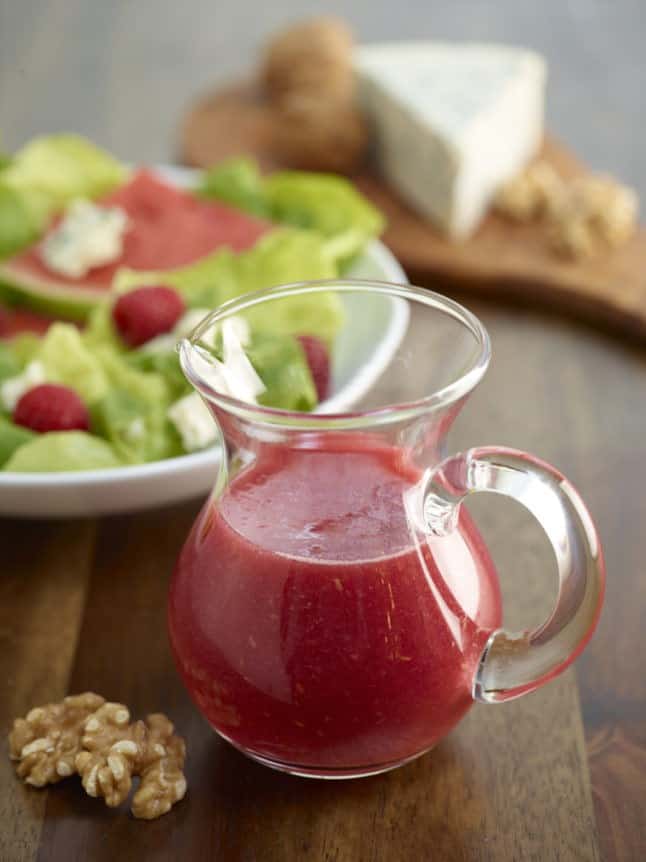 watermelon
Liven up your usual salad routine with this refreshing twist on the traditional vinaigrette. Just remember not to drink it up. Recipe here.
#14. Creamy Curry.

thefitforkfeed
Ever had a dressing so good that you just want to sip it like soup and forget about the salad altogether? Here's one! Recipe here.
#15. Cilantro & Mint.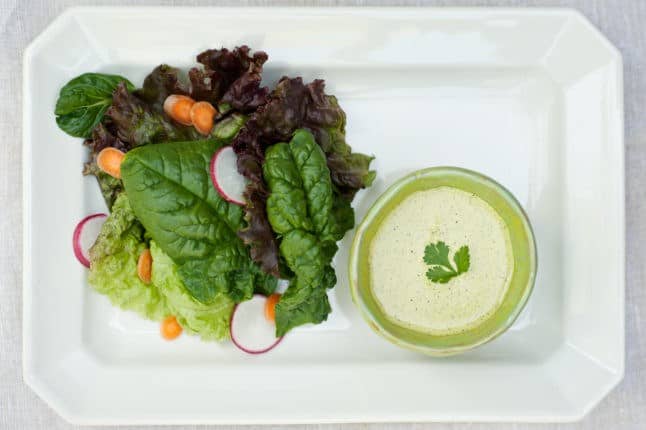 lesliecerier
Confuse your senses by pairing your leafy greens with a flavor usually associated with leafy greens… just not in salad form. Try it, you'll thank us later. Recipe here.
#16. Asian Sesame.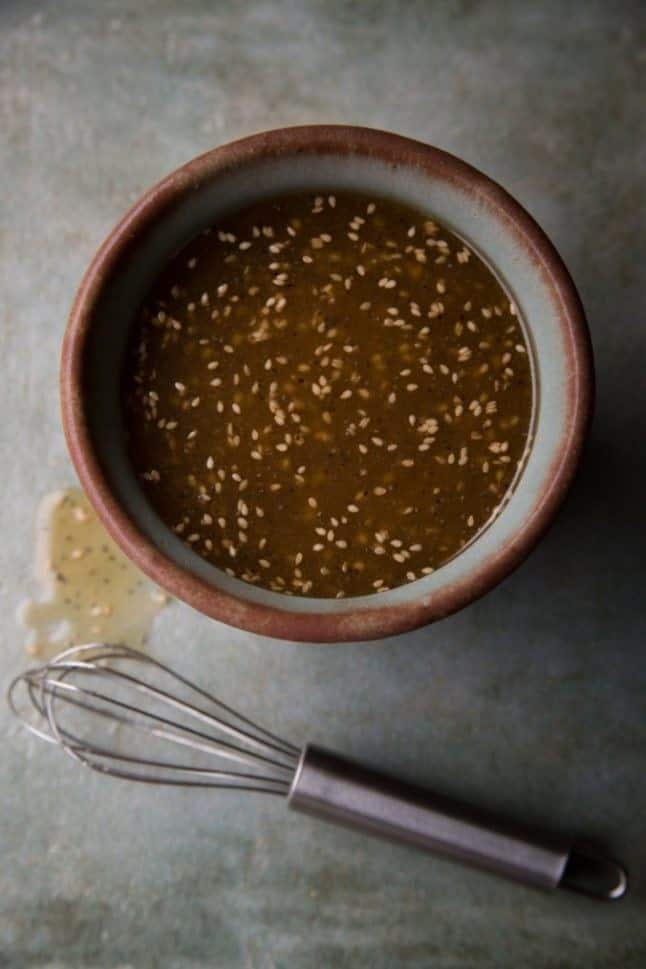 theeverydaychefandwife
Don't be tricked by how easy this recipe seems. Not all delicious things require hard labor. Sometimes, just a swish and a flick can take you to culinary heaven. Recipe here.
#17. Wasabi Cucumber.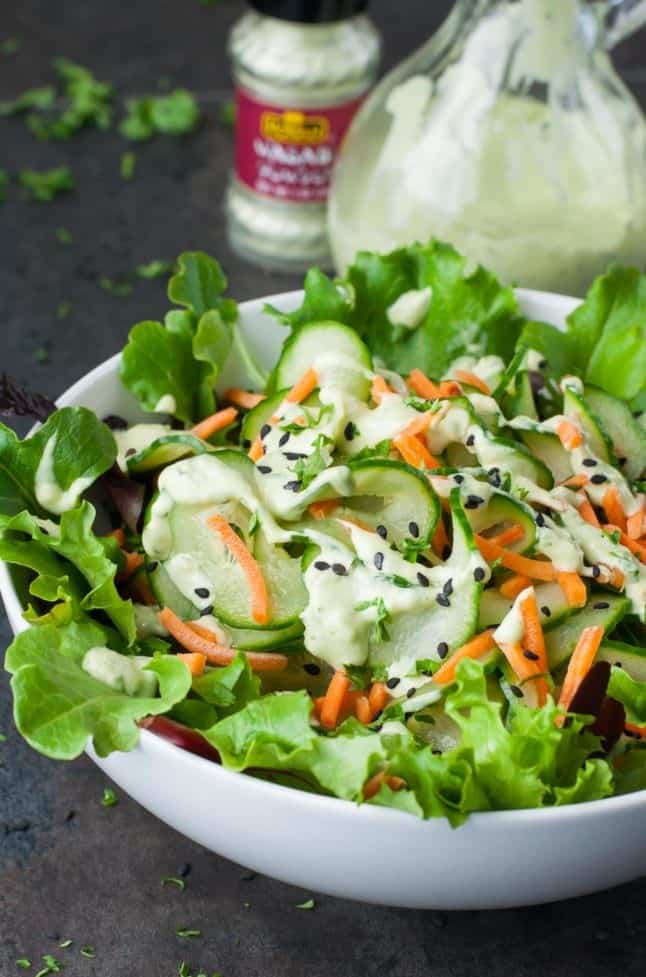 peasandcrayons
Yup, you read that right. The recipe suggests eating wasabi with your greens (what did you do to deserve this?) It might involve a big kick in the gut… only daredevils need apply. Recipe here.