South Korea is known for being a factory for crazy-talented musical artists and for birthing some of the most beautiful people on the planet. But did you know South Korea had badass movie theaters, too?
Like, if movie theaters were people, theirs would be an Angelina Jolie.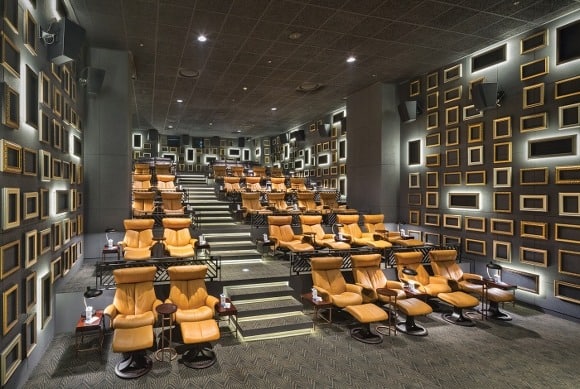 daum.net
I don't think I've even seen seats this comfortable in posh hotels.
If you think regular seats are so blasé, you can lounge on TempurPedic beds instead.

creatornation
Forty minutes sitting on your buttocks is no way to live.
They have Cine de Chef, if you don't want your film viewing and your gourmet meal separate.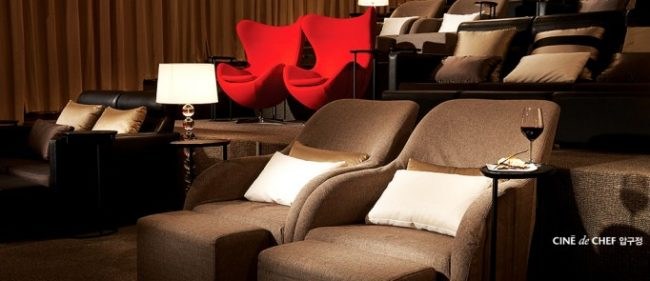 seoulistic
The theater-restaurant can serve up your favorite French or Italian dishes, for 30,000 to 80,000 won ($24-36).
You can have your own Beats by Dre headphones for unbelievable quality surround sound.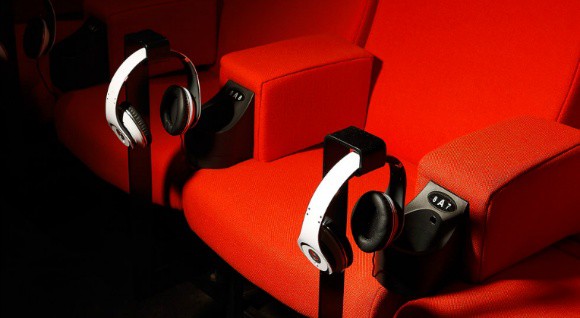 daum.net
There's even a dial on the arm rest of the seat so you can adjust your headphone volume to your personal preference.
You can even enjoy 4DX, which is 3D viewing with a twist: you get to be sprayed in the face, or feel the wind in your hair, at the same time as the actors in the movie.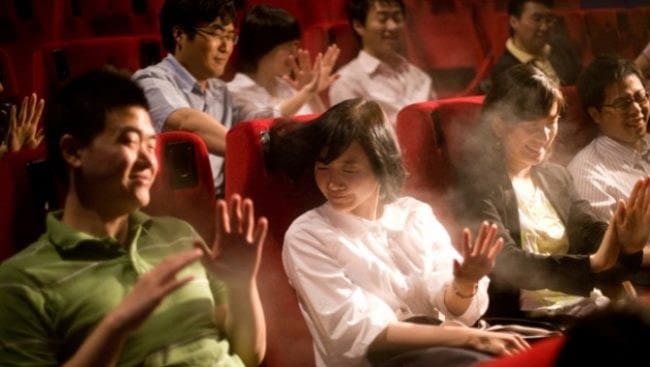 hollywoodreporter
Uhm, maybe don't watch a torrential storm thriller in this particular theater if you want to stay dry.
The Starium theater is officially ranked the biggest screen in the world.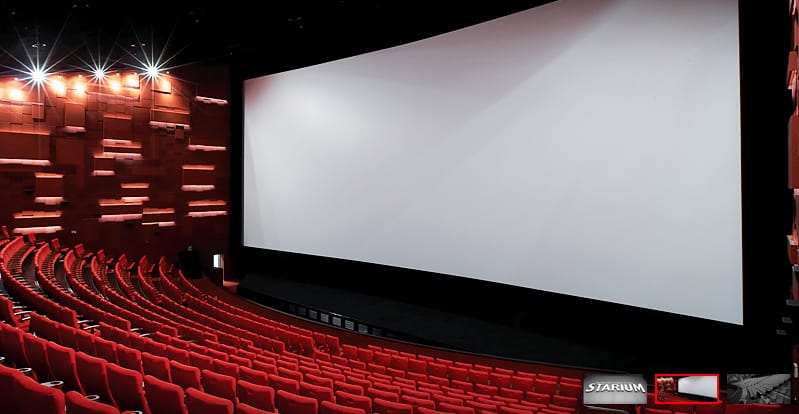 seoulistic
The entire thing measures a whopping 31.4 meters in width and 13 meters in height. It's like IMAX, but on steroids.
If you still have doubts about the gravity of their awesomeness, then this might convince you:
Ugh, this is making the rest of us look like peasants. Thanks a lot, South Korea.