Who said you can't have ridiculously good looks and be smart as well?
These female celebrities break the stereotype with their stunning looks and brains to boot:
#1: Natalie Portman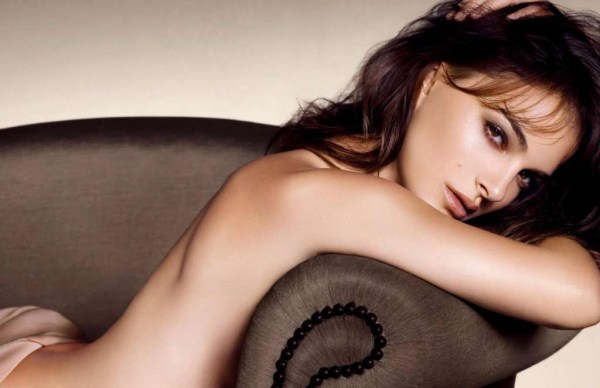 Studied neuroscience and psychology at Harvard, and attended graduate school at the Hebrew University in Jerusalem. She is fluent in Hebrew and has also studied Japanese, Arabic, French, and German.
#2: Emma Watson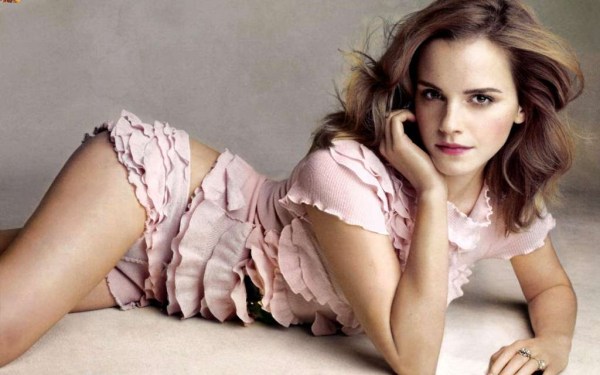 Has an IQ of 138. Studied at Brown University and Worcester College, Oxford University. Had eight A* grades at GCSE and two As. An English actress who rose to prominence playing Hermione Granger, one of three starring roles in the Harry Potter film series. She speaks excellent French.
#3: Laura Shields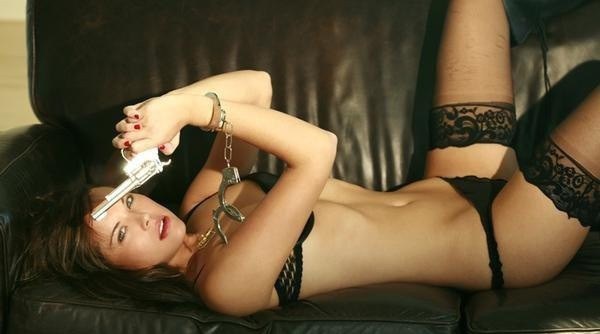 Member of Mensa. Has a Master's degree in chemical engineering from Leeds University. A fashion model who has appeared in many magazines, including Vogue, Elle, Cosmopolitan and GQ.
#4: Famke Janssen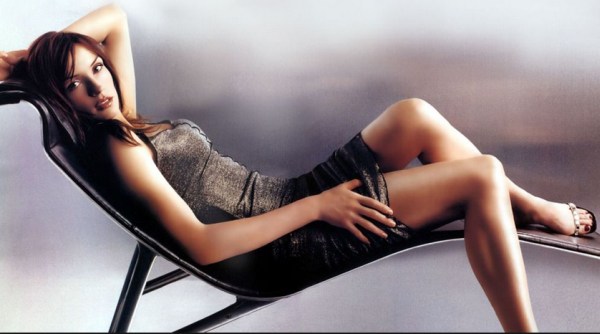 Graduated from the University of Amsterdam with a degree in Economics, and then attended Columbia University. She speaks Dutch, English and French.
#5: Jennifer Connelly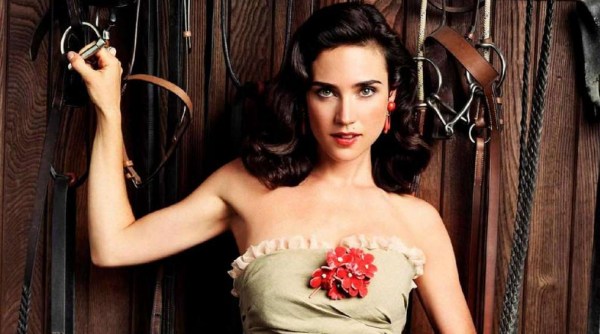 Studied at Yale and Stanford, where she studied english literature and then drama. Can speak French and Italian fluently.
#6: Asia Carrera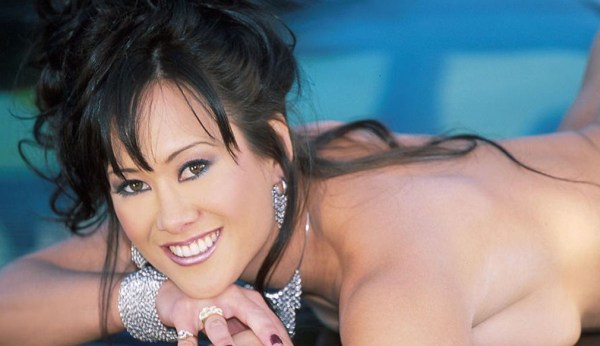 A retired pornstar, her credentials are definitely not something you would expect for someone in her profession. A member of Mensa, with a reported IQ of 156, she was teaching English to adults in Japan by the age of 16. She studied at Rutgers University as a double major in Business and Japanese.
#7: Shakira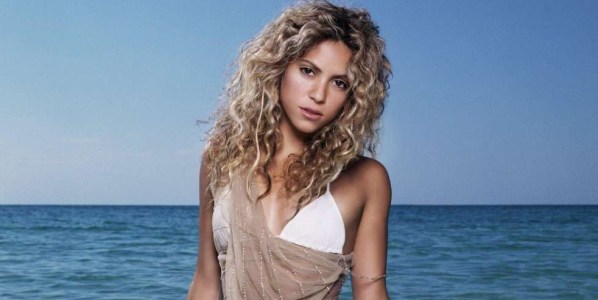 UNICEF Goodwill Ambassador. Member of the President's Advisory Commission on Educational Excellence for Hispanics. Speaks Spanish, English, French, Italian, and Catalan.
#8: Sharon Stone

Apparently, she has an IQ of 154. She skipped to second grade at just five years old, and started college at 15!
#9: Elizabeth Banks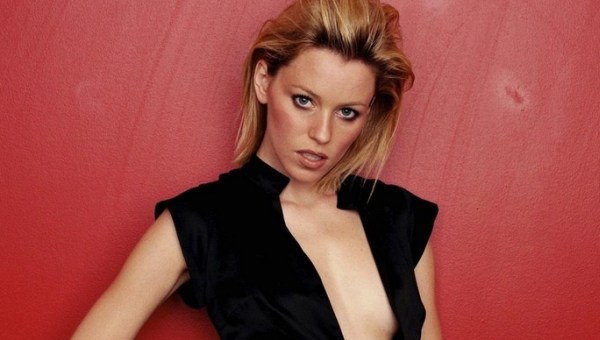 Graduated magna cum laude from the University of Pennsylvania. A member of Mensa, she attended the University of Oxford, where she participated in the filming of 28 scenes for the miniseries The Ten Commandments.
#10: Doda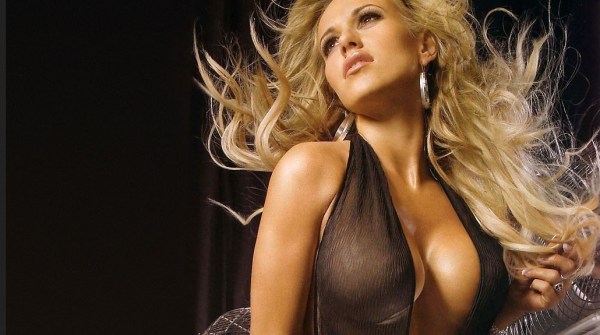 This polish superstar has an IQ of 156 and is a member of Mensa. She speaks Polish, Czech and English. She has an MBA degree in finance and international management.
#11: Marlee Matlin
She is the only deaf performer to win an Oscar (best actress in Children of a Lesser God). She has been inducted into the National Women's Hall of Fame and received a Star on the Hollywood Walk of Fame. She graduated from John Marshall High School at age 16, and then attended Northwestern University. She speaks English, Polish and American Sign Language.
#12: Meryl Streep
Multiple Academy Award winner. She has been nominated 19 times for an Oscar and holds the record for the most nominations in acting categories by a living actor (19). In May 2012 she was inducted as a Foreign Honorary Member of the American Academy of Arts and Sciences. Speaks English, French and German fluently.
#13: Jane Lynch (Sue Sylvester from Glee)
An Emmy Award winner for her role in the show Glee, she has a Masters Degree in Education from Cambridge College and a Bachelor's degree in history and government from University of Massachusetts Boston.
#14: Kim Cattrall (Sex and The City)
Award winning actress, had a British Council International School Award. Studied French and Drama at the University of Liverpool and Shakespeare's play As You Like It at the University of Nottingham, England. Samples of her poetry can be found on the Poetry Foundation website. Speaks English, French and Italian fluently.
#15: Rene Angelil (husband to Celine Dion)
Graduated from Quebec University with a degree in business administration; by age 25 he was Dion's manager.
#16: Diana Rigg
Merited Artist Award for classical acting 'for her work as Rosalind'. Suffers from dyslexia. Speaks English, French and Italian fluently.
#17: Sarah Silverman
Studied at New York University's Tisch School of the Arts. She has also studied with Del Close at Chicago's ImprovOlympic, now known as iO Theater. Can speak English, Hebrew and French.
#18: Teri Hatcher
She graduated with a Bachelor's degree in drama from University of Southern California where she was a member of Kappa Alpha Theta sorority. Speaks English, Portuguese fluently after learning it for her role on Desperate Housewives.
#19: Marisa Tomei
Dropped out of Boston University to pursue acting full time; returned 5 years later to earn her Bachelor's degree in history and political science. An award-winning actress, she is most known for her Academy Award win in 1992 (Best Actress) and her role on The Wrestler. Speaks English fluently, Italian and French to a lesser extent.
#20: Kim Basinger
Dropped out of school at age 16 to move to New York with no money; ended up getting a job as a fashion model where she met photographer Errol Sawyer who introduced her to acting, but he made her pay $500 an hour for acting lessons. She eventually moved back to Georgia after 5 years and finished High School through correspondence courses while working in the theatre. A multi-talented woman, she sings, composes songs and writes poetry. Speaks English, German and Swedish fluently.
#21: Laura Prepon
Dropped out of New York University after 2 years to play Donna Pinciotti in That 70's Show; she was nominated for two Teen Choice Awards for the role. She speaks English fluently and French at a beginner level.
#22: Melissa McCarthy
One of Time Magazine's 100 Most Influential People in the world (2012). Enjoys improv and sketch comedy and has starred in multiple films such as The Nines , Life of Crime , Spy , Identity Thief , Tammy and St Vincent . Speaks English fluently, also studies Japanese.
#23: Ann Curry
An American television journalist, reporter, and host. She was the anchor of the Today show from 1991 to 2011; she is also known for her several years on Dateline NBC up until 2004. Speaks English fluently, French and German at a beginner level.
#24: Angelina Jolie
An American actress who has won an Academy Award, two Screen Actors Guild Awards, and three Golden Globe Awards. She has been cited as Hollywood's highest-paid actress, with earnings of $33 million in 2014, and was named Hollywood's sexiest woman by Playboy magazine in 2003 and 2009 (the only person to be chosen for both). Speaks English fluently plus she studied Latin , Ancient Greek , Ballet , Piano , Kendo sword fighting and horseback riding .
#25: Jessica Lange
An American actress who has won multiple acting awards, including two Oscars. She speaks English fluently but is learning French .
#26: Anna Torv
Australian actress who plays FBI agent Olivia Dunham on television series Fringe (2008-2013). In 2006 she was nominated for a Logie Award in the Most Popular New Female Talent category and won the "Inside Film" Best Actress award for her role in film The Devil's Ground . Speaks English fluently plus studied French at school.
#27: Ariana Grande
An American singer and actress who holds the record as the most followed person on Instagram for a female celebrity. She speaks English fluently and studies Japanese .
#28: Emma Stone
An American actress who was the highest-paid actress in the world from June 2017 to June 2018, earning $26 million. She has appeared in Forbes Celebrity 100 in 2013 and 2019 and was named one of Time's 100 most influential people in 2014. Speaks English fluently but studies German .
#29: Ariana Rodriguez
Also known as Arianna Rodriguez; an American fashion model and singer signed to IMG Models. She speaks fluent Italian and is currently studying French .
#30: Kirsten Dunst
A winner of numerous accolades, including two BAFTA Awards, a Screen Act Academy Award nomination, four Golden Globe awards. In 2011, she received Women in Film Crystal + Lucy Awards's Crystal Award, which honors individuals who "have helped to expand the role of women within the entertainment industry". Speaks English fluently, German and French at a beginner level.
#31: Megan Fox
An American actress and model who began her acting career in 2001 with several minor television and film roles. She speaks excellent Spanish.
#32: Jennifer Aniston
An American actress, producer, and businesswoman; she is the daughter of actors John Aniston and Nancy Dow. She gained worldwide recognition for portraying Rachel Green on the television sitcom Friends (1994 – 2004), a role which earned her a Primetime Emmy Award, a Golden Globe Award, and a Screen Actors Guild Award. Speaks English fluently but studies German.
#33: Cameron Diaz
An American actress, producer and former fashion model. She was the highest-paid actress in the world in 2010 and 2014 thanks to her films: Vanilla Sky , Lost in Translation and Gangs of New York . Speaks English fluently plus studies foreign languages such as Italian and French.
#34: Natsuna
A Japanese actress and model mostly known for her work with DMM Pictures. In 2015 she was a member of a girl band named Yuparuru; however, she left it later that year. Speaks very good Japanese and is currently learning Korean.
#35: Anna Kendrick
An American actress and singer best known as Jessica Stanley in The Twilight Saga (2008–11). In 2009 she played Janet in Scott Pilgrim vs the World and Beca Mitchell in Pitch Perfect (2012). Speaks English fluently but studies German.
#36: Maïwenn
A French actress, film director, screenwriter, and singer. She was born in Paris to photographer Nicole Brewster and actor Dominique Lavanant. Speaks fluent English , French and Spanish.
#37: Scarlett Johansson
An American actress, model, and singer who achieved international recognition for her roles in Lost in Translation (2003) and Girl with a Pearl Earring. In 2008 she was nominated for two Golden Globe Awards for Best Actress – Motion Picture Musical or Comedy then the following year appeared in The Other Boleyn Girl (2008). Speaks excellent English but studied Japanese at school.
#38: Ashley Benson
An American actress who starred as Hanna Marin in the mystery-thriller TV series Pretty Little Liars (2010–2017). She speaks fluent French.
#39: Jessica Alba
An American actress, model and businesswoman. She has won various awards for her acting, including the Choice Actress Teen Choice Award and Saturn Award for Best Actress on Television, and a Golden Globe nomination for her lead role in the television series Dark Angel (2000–2002). Speaks English fluently but studies Italian.
#40: Keira Knightley
As if we didn't expect her to be smart already, she also attended the Royal Academy of Dramatic Art and graduated in 2003 with a degree in applied mathematics and physics.
You May Also Like