A young girl shows some kids how to rollerskate at an Outdoor Roller Rink, 1970s.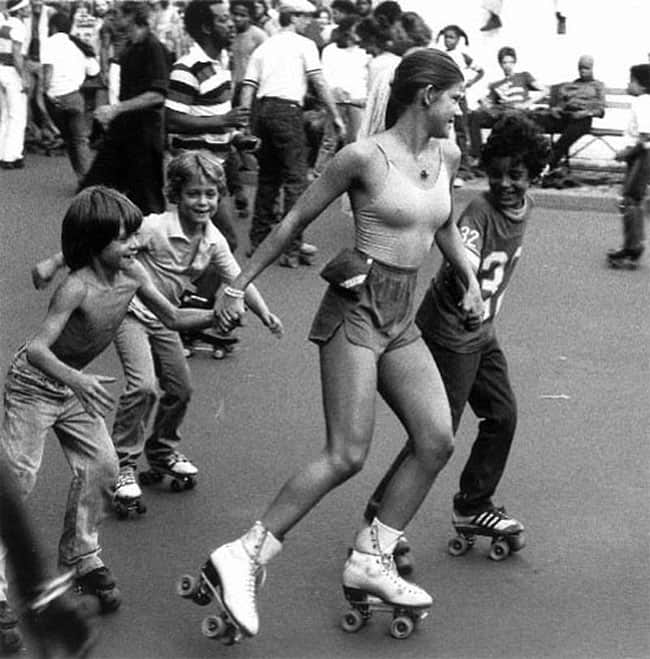 Vintag
Ann-Margret rocks out on her bike, 1969.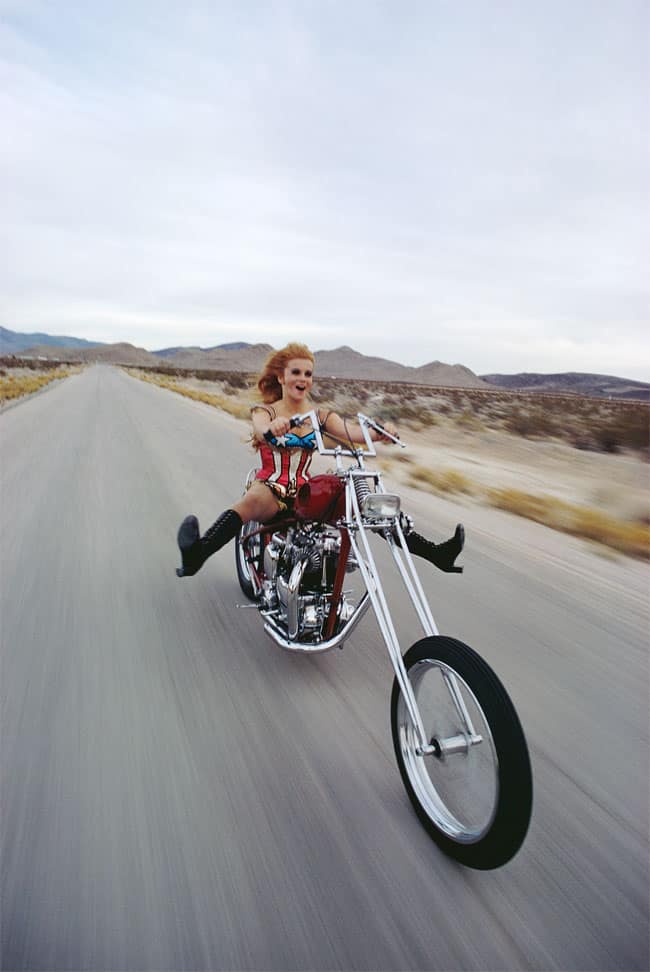 Vintag
A very dapper-looking Harrison Ford, 1980.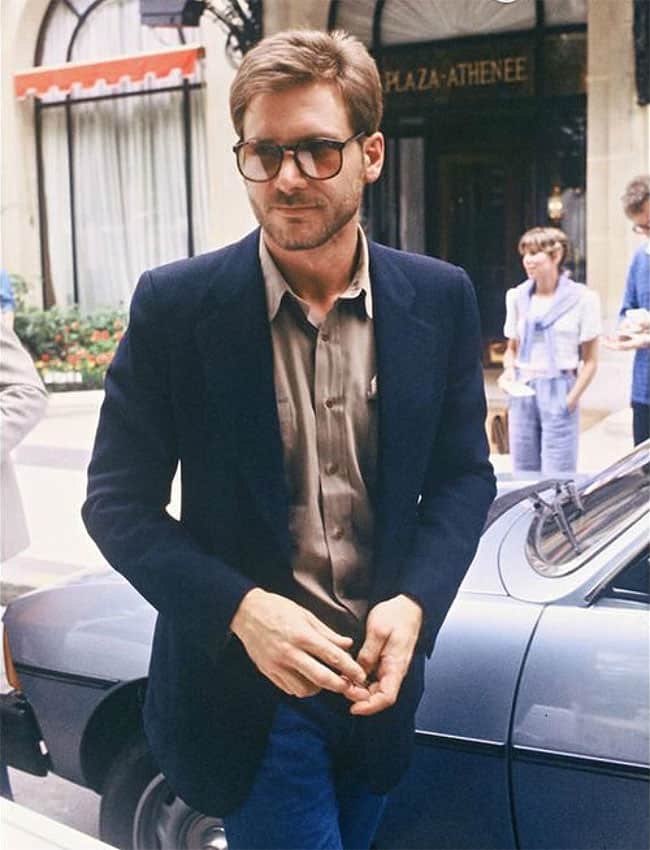 Vintag
Young boys strike a pose in Jamaica.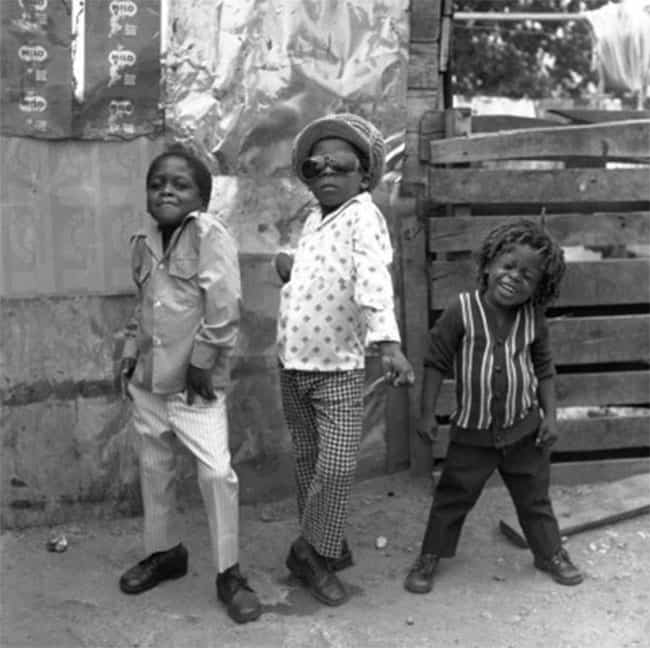 Vintag
A young girl sells flowers on the roadside, Oklahoma, 1973.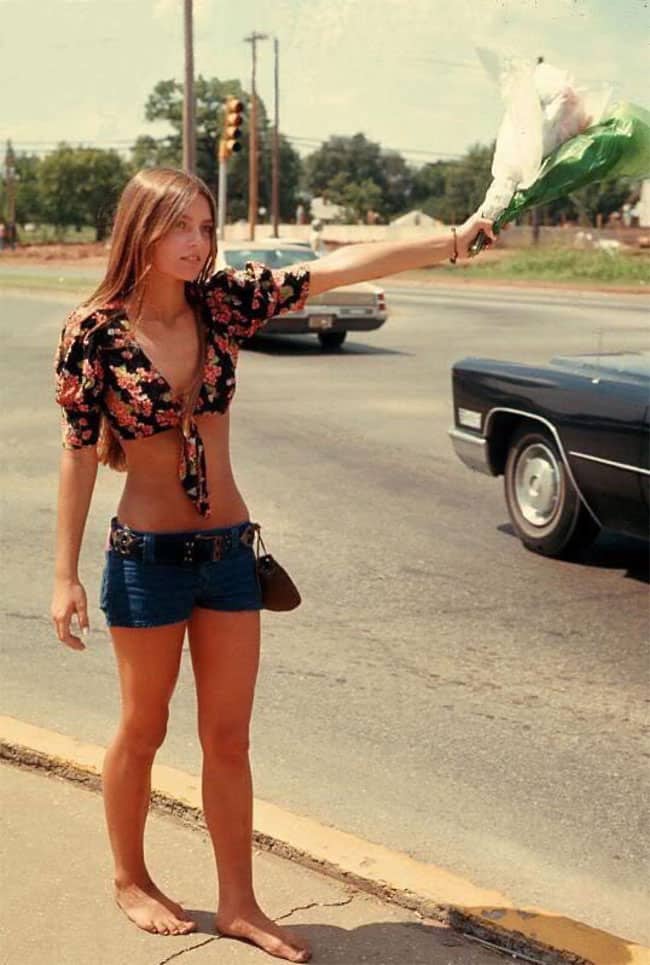 Vintag
A seriously awesome punk rocker, 1970.