Passengers on a Southwest Airlines 737 flying from La Guardia in New York to Dallas Love Field in Texas shared on social media the freak accident which was their Tuesday morning.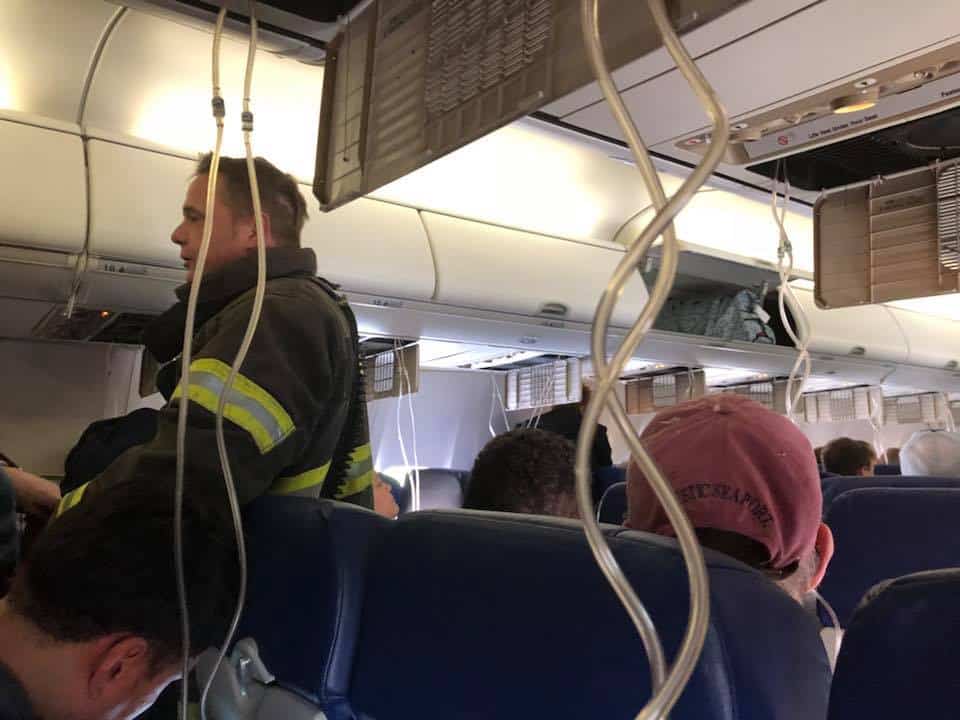 Passengers on the flight heard a blast not long after take-off and reported that a piece of shrapnel flew off the engine and pierced a cabin window.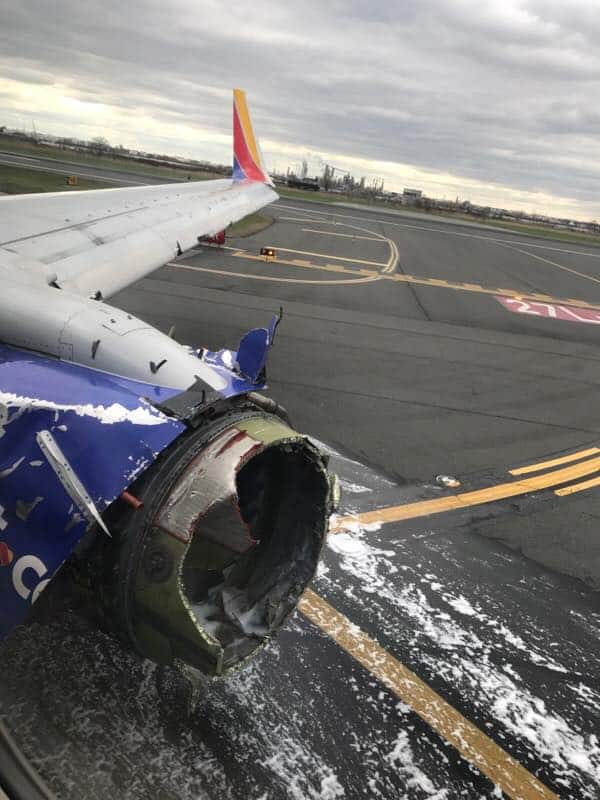 The passenger sitting by that window seat was partially sucked through the hole by a sudden and violent depressurisation, with other passengers 'scrambling' to get her back inside the plane.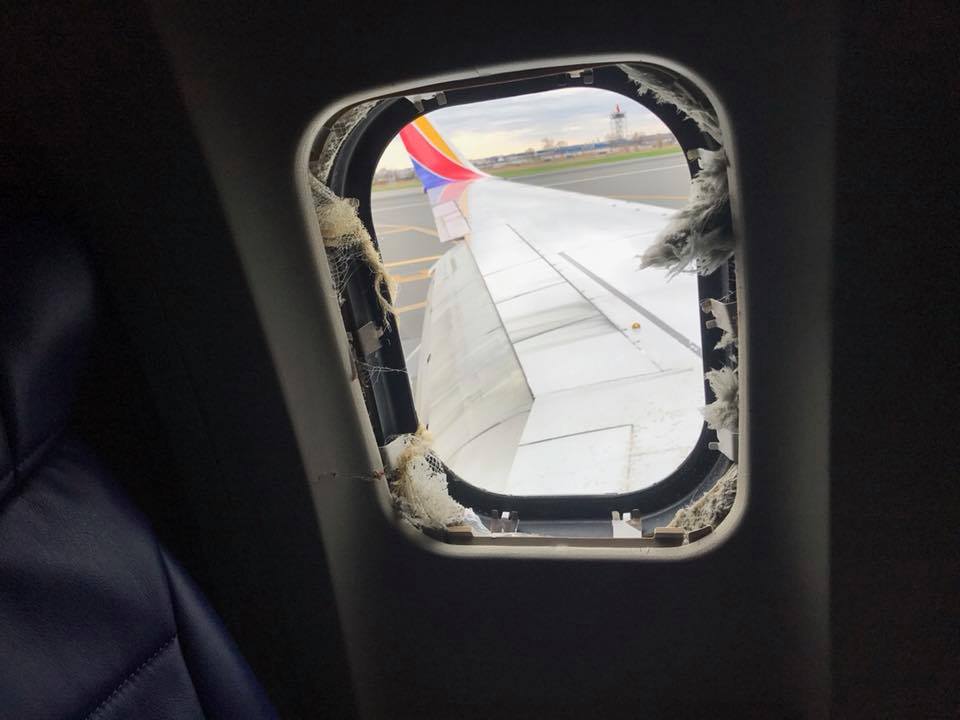 The Boeing 737-700 was forced to make an emergency landing at Philadelphia International Airport.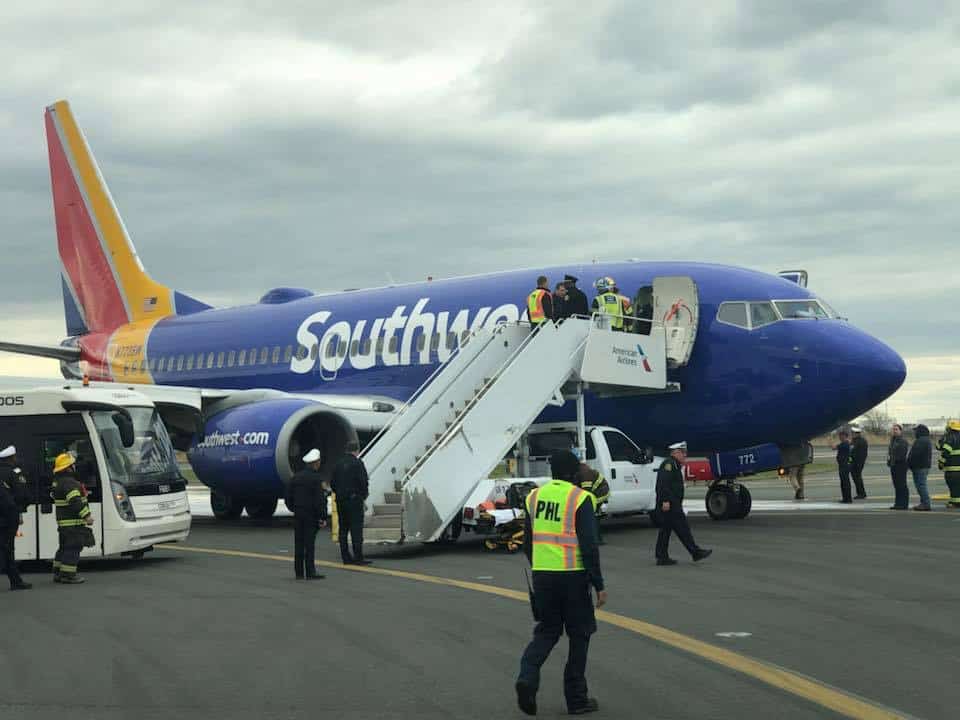 One passenger named Todd Baur shared, "One passenger, a woman, was partially… was drawn out towards the out of the plane… was pulled back in by other passengers." Todd said the woman was rushed off the plane as soon as they landed.
Another passenger was transported to the hospital as soon as they landed. She was later identified as Jennifer Riordan, vice president of community relations for Wells Fargo. Mrs. Riordan passed away that night due to a heart attack, suspectedly due to stress from the accident.
Southwest Airlines CEO confirmed this and released a statement.
Southwest Airlines confirms accident; our Hearts are with those affected: https://t.co/COJ6wR1GFe pic.twitter.com/Gr1xEN8nhc

— Southwest Airlines (@SouthwestAir) April 17, 2018
After preliminary examination, National Transportation Safety Board (NTSB) chairman Robert Sumwalt revealed that one of the engine's 24 fan blades had broken off and was missing.
"There's evidence of metal fatigue where the blade separated," Sumwalt told reporters.
NTSB investigators on scene examining damage to the engine of the Southwest Airlines plane. pic.twitter.com/2dyDzOW8pT

— NTSB_Newsroom (@NTSB_Newsroom) April 18, 2018
He added that a piece of the engine's cowling, or the covering that surrounds the engine, was found in Bernville, Pennsylvania, about 70 miles northwest of the Philadelphia airport.
According to Southwest, the plane had 143 passengers and five crew members onboard.
@SouthwestAir These are the hero's of SWA 1380 NYC to Dallas We lost an engine mid-flight and they guided back to Philly saved 149 on board pic.twitter.com/RNA8sXRBZA

— Dr. Kristopher Johnson (@REMS_DrJohnson) April 17, 2018