One of the challenges of planning a wedding is putting out party favours that people will actually want to take home. The last thing any couple needs at their wedding is money down the drain from leftover giveaways. But have no fear, we've got you covered. Here are 25 wedding favors your guests will definitely stash instead of throwing in the trash.
#1. A pair of sunnies for an outdoor wedding.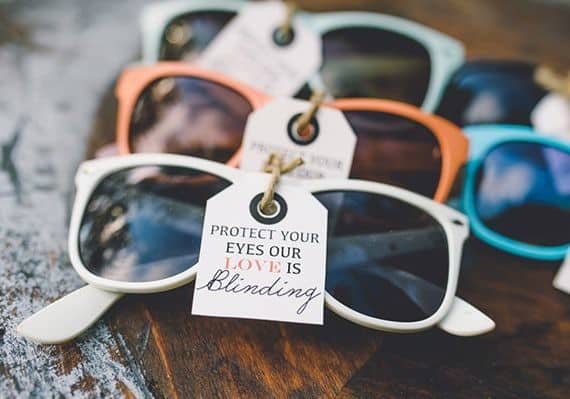 fabmod
Have the coolest wedding ever. You can add in a tag with a cute and cheesy note for a personal touch.
#2. A pair of comfy flip-flops and a parasol.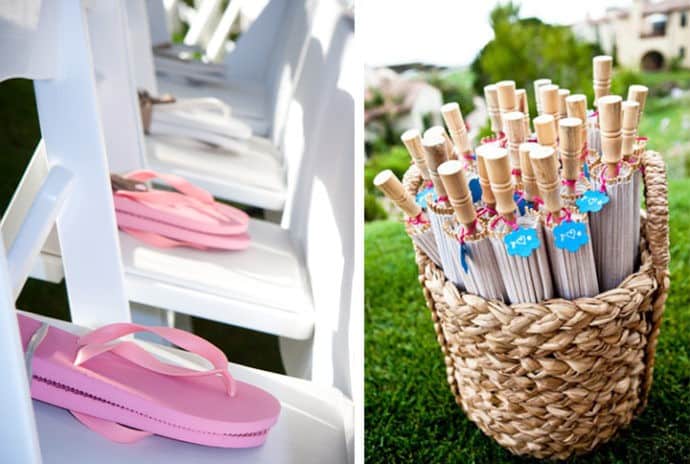 julesandjoygifts
Your bridesmaids will thank you for this!
#3. A jar of popcorn kernels.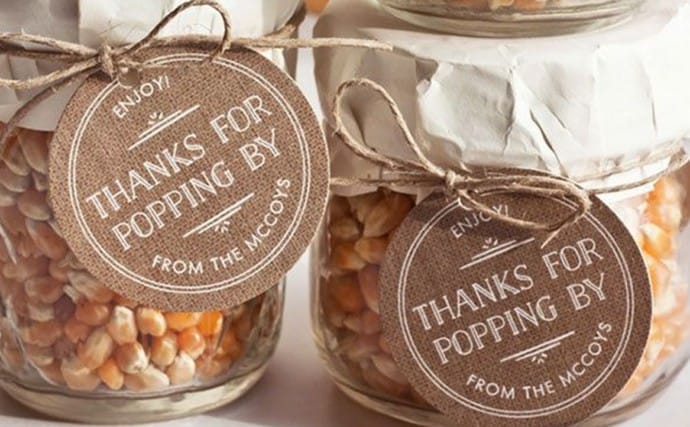 favorideas
When in doubt, take-away snacks are always a sure hit.
#4. A s'mores kit.

realsimple
This one's a no-brainer. Everyone loves s'mores, you guys.
#5. Themed bottle stoppers.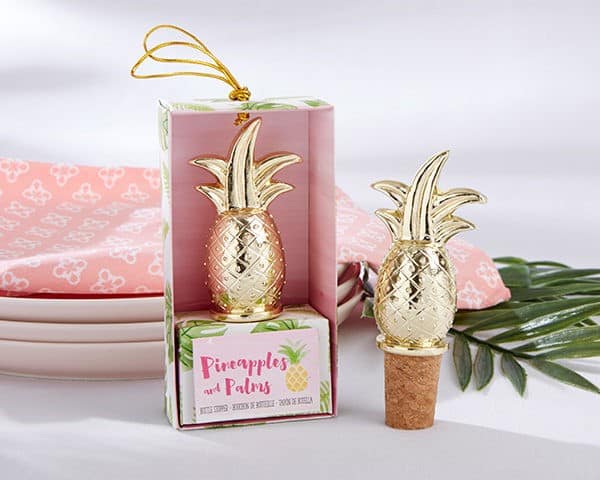 kateaspen
For couples that want to spread their love for wine. Choose a design that best fits your wedding theme.
#6. Homemade limoncello.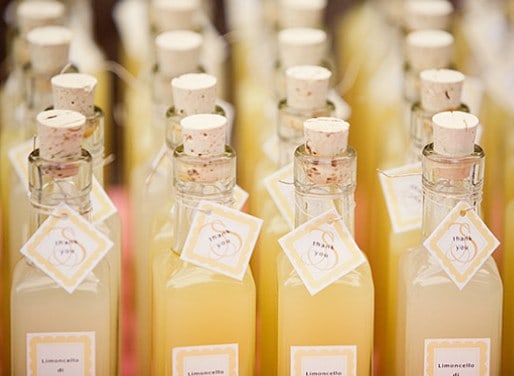 weddingwindow
It's the perfect giveaway for those summer Tuscan weddings.
#7. Personalised beer can glasses.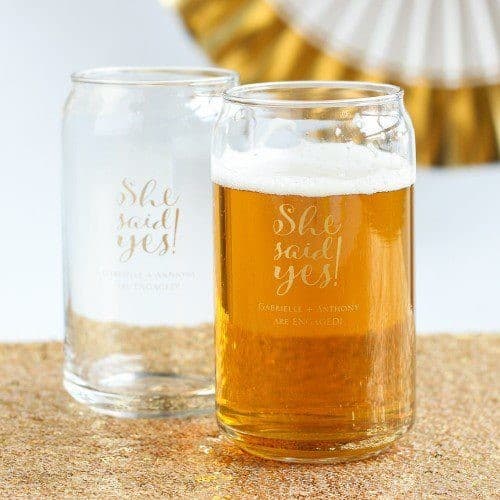 beau-comp
Something old, something new, something to hold your brew.
#8. A pair of mittens for a winter wedding.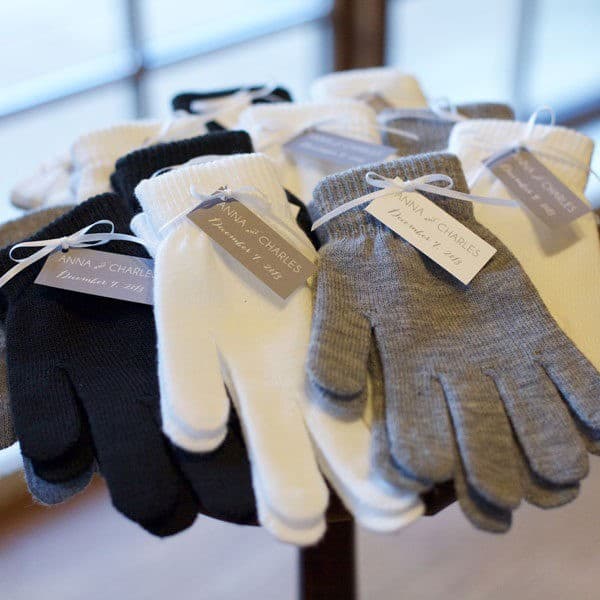 weddingpartyapp
Cuddle up and feel the love.
#9. Hot coco in a jar.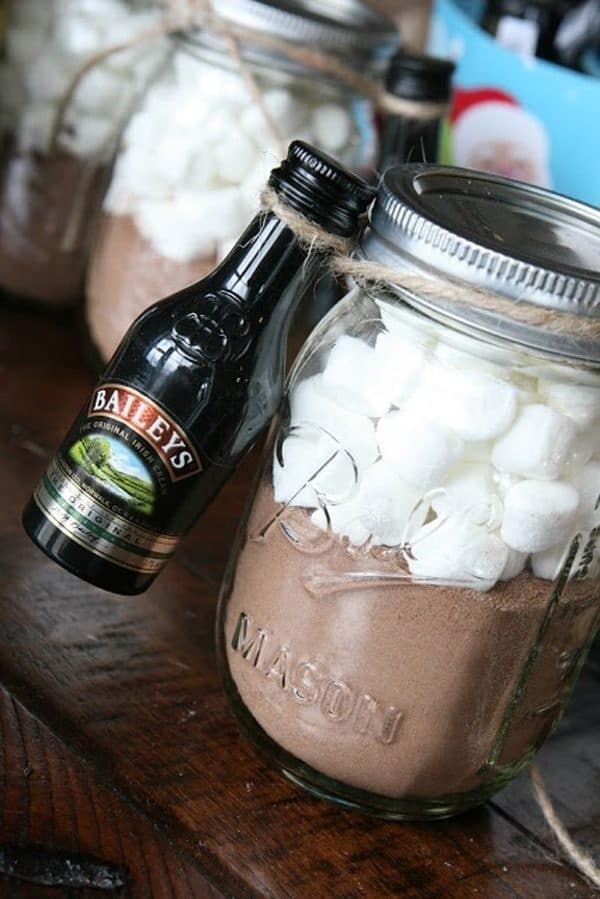 weddingpartyapp
You can give away jarfuls of this adult version that's good for two…
#10. Single-serve mocha mix.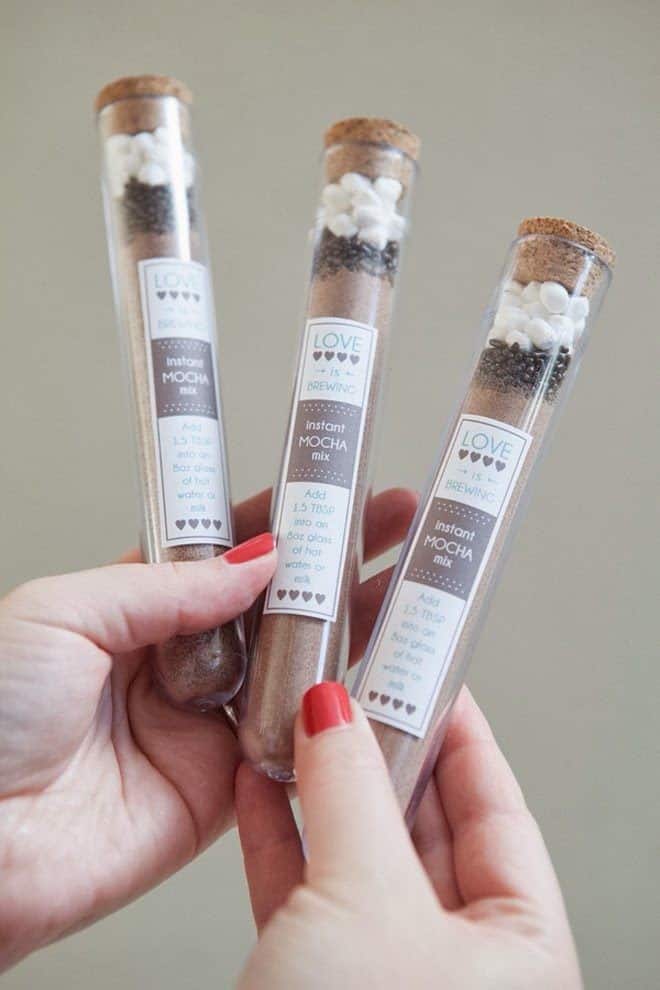 salst
…Or tubes of mocha made for one.
#11. Homemade trail mix.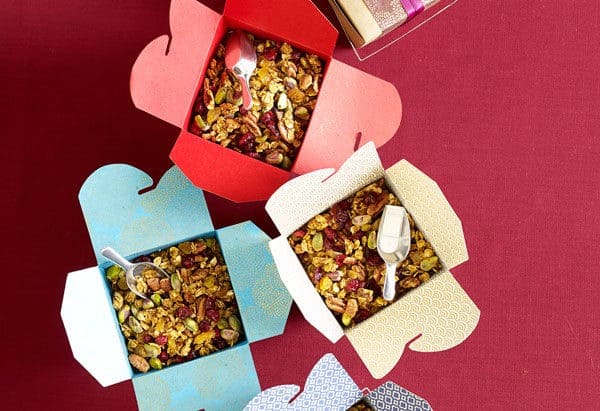 intimatewedding
Great for fall weddings. Give your guests a taste of your perfect mix.
#12. Temporary tattoos.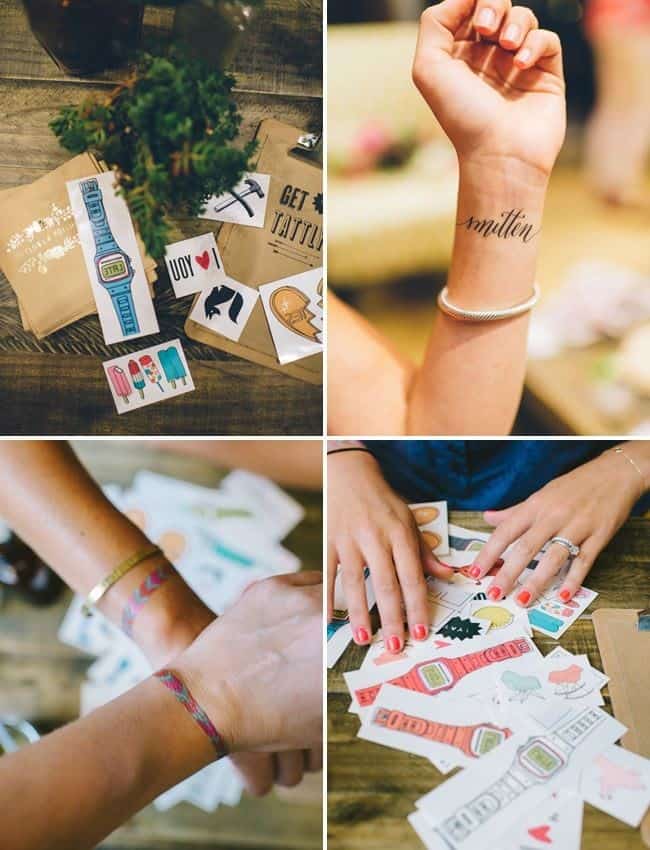 pinterest
These temporary tats are sure to be hit for those edgy, quirky weddings.
#13. A mixtape or a playlist.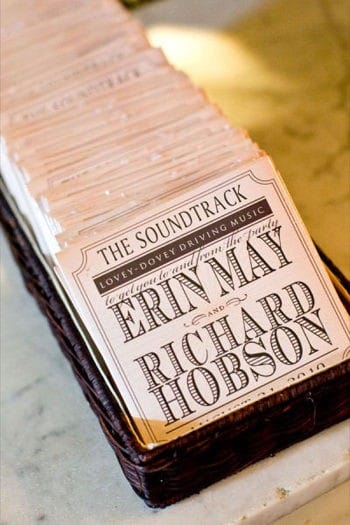 bridalloft
A playlist is a great way for your guests (and you!) to relive your memorable night.
#14. Earbuds.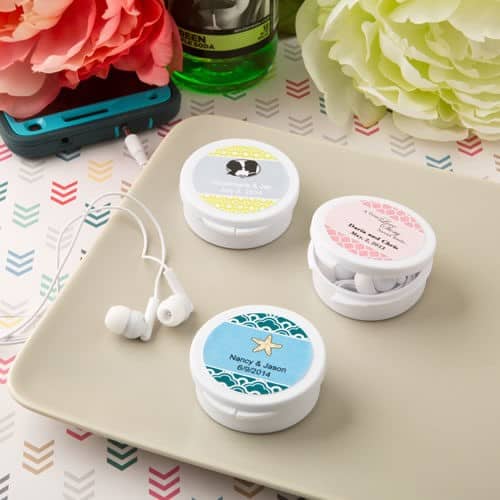 littlethingsfavors
Your guests will absolutely love you for this.
#15. Herb infused olive oil.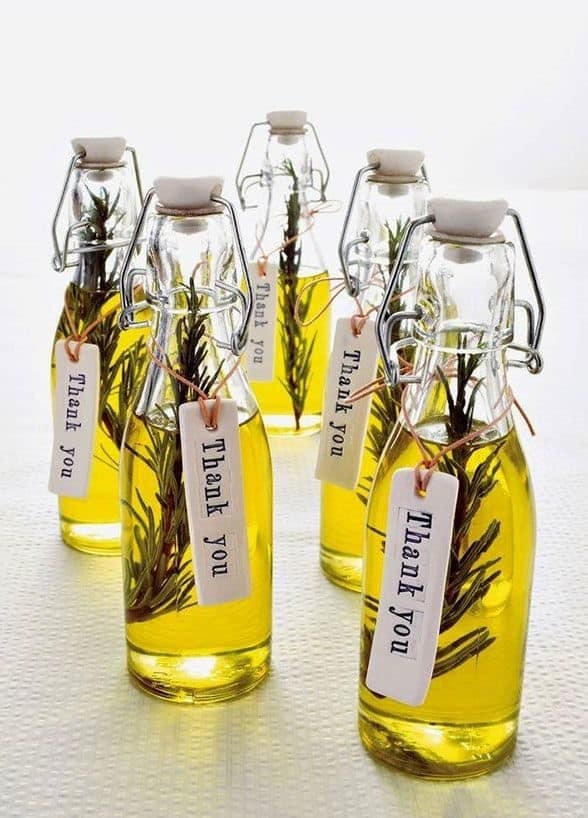 pinterest
Easy to make, and guaranteed zero waste.
#16. Chalk boards!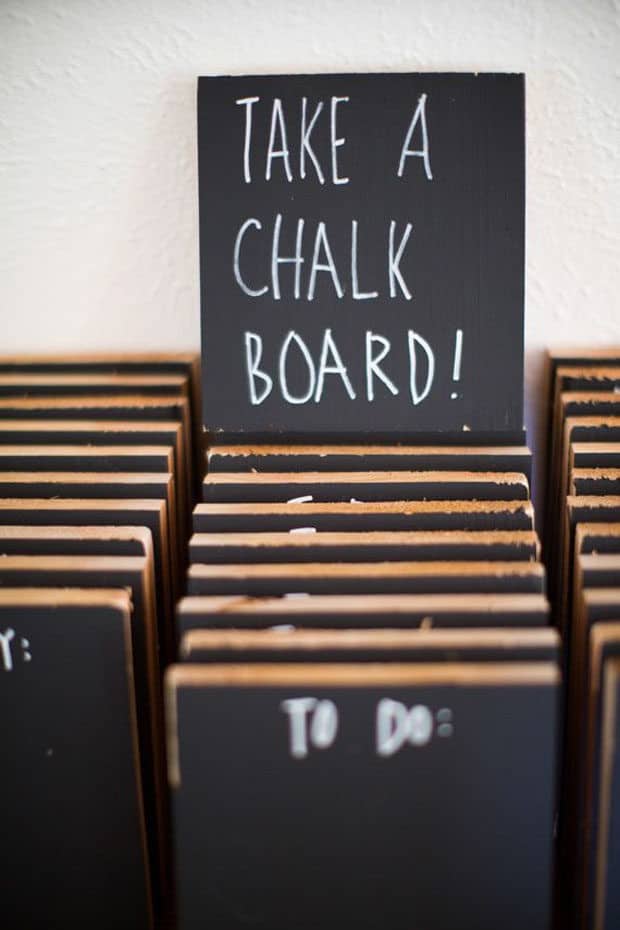 wantthatwedding
Totally cute, and totally practical.
#17. Mints.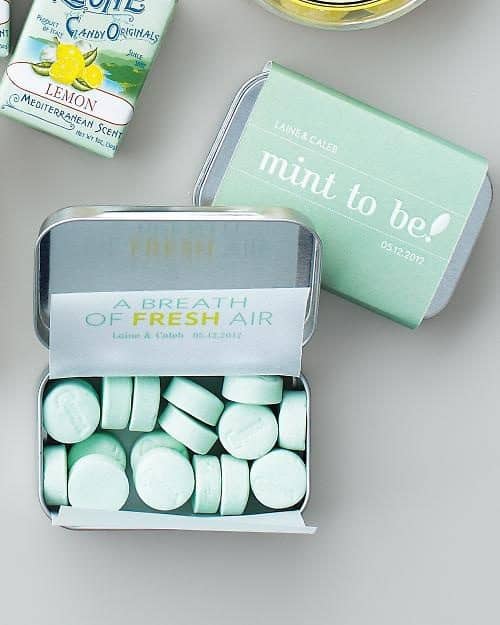 pinterest
Add in a corny yet clever pun because why not?
#18. Hangover helper kits.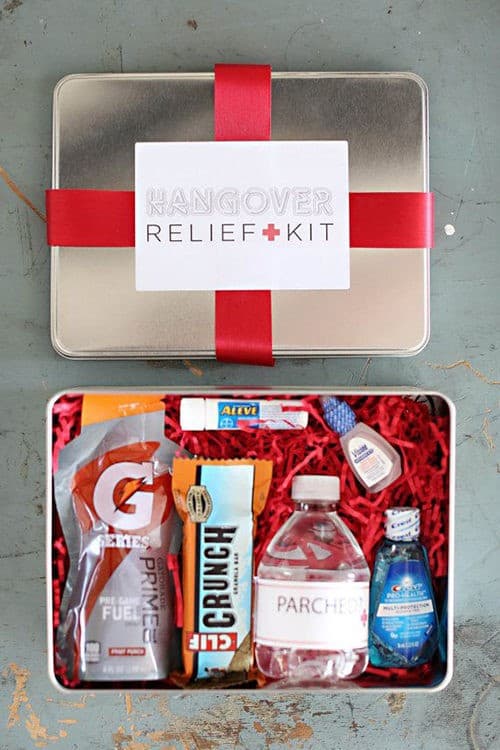 brides
Be the best hosts ever and take good care of your party crowd.
#19. Or hangover inducing kits.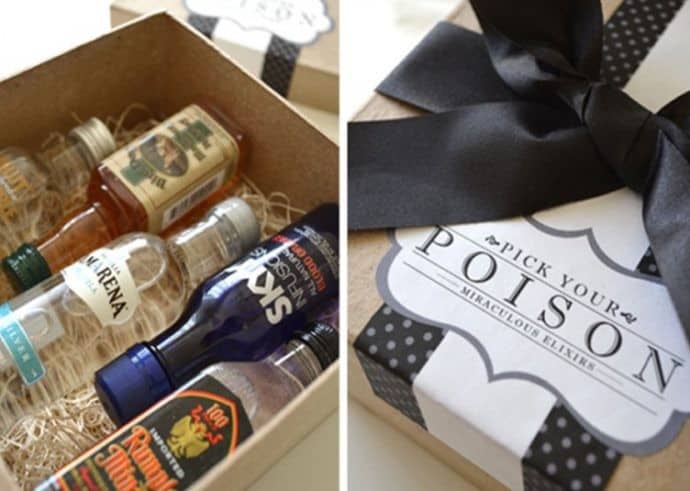 pinterest
Let your guests bring the party home.
#20. Pie!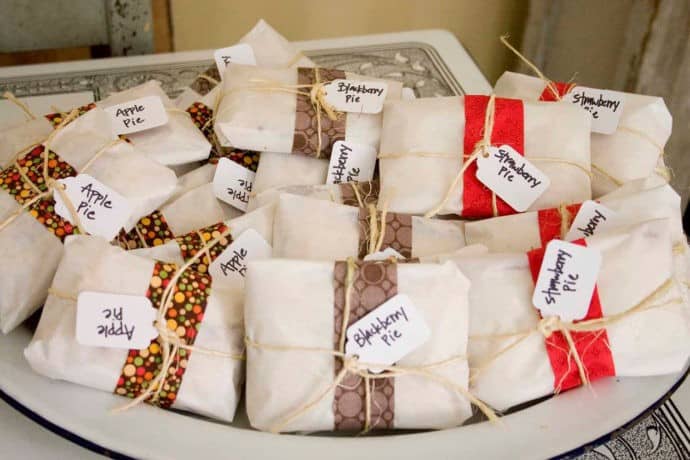 aweddingfavor
Because no one can resist a sweet treat.
#21. Ground coffee.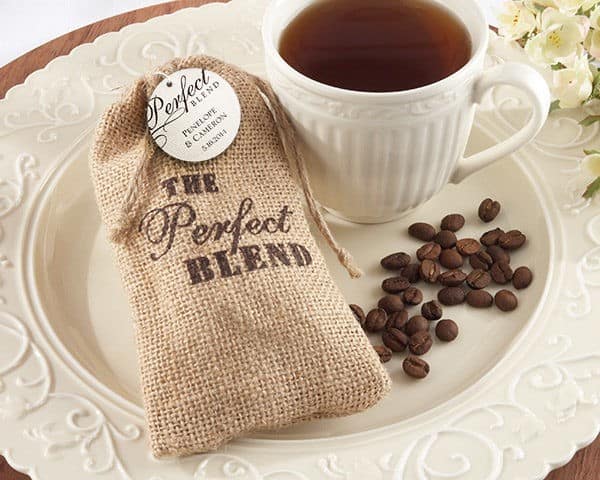 myweddingfavors
For when alcohol just isn't your thing.
#22. Homemade bread.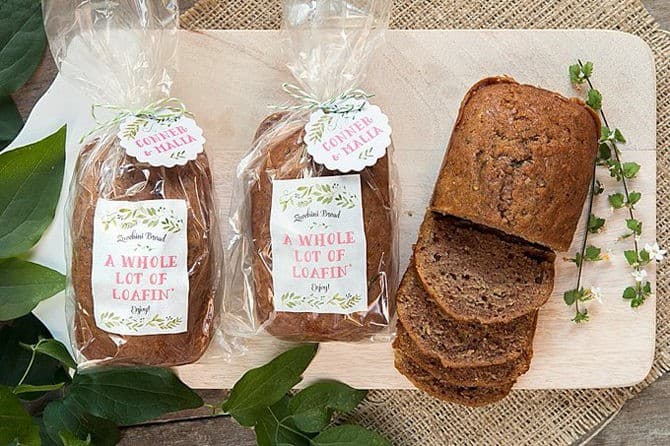 preownedweddingdresses
Mini loaves are a great giveaway for those early fall weddings.
#23. Personalised hot sauce.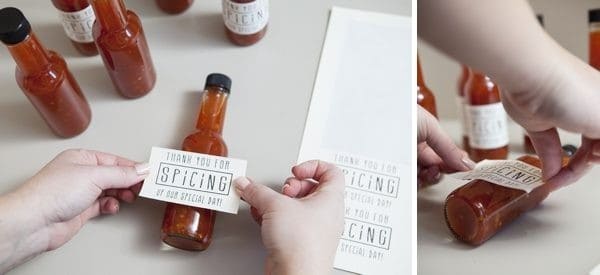 somethingturquoise
Homemade or store-bought, thank your guests for spicing up your night in the best way possible.
#24. Flavored salts.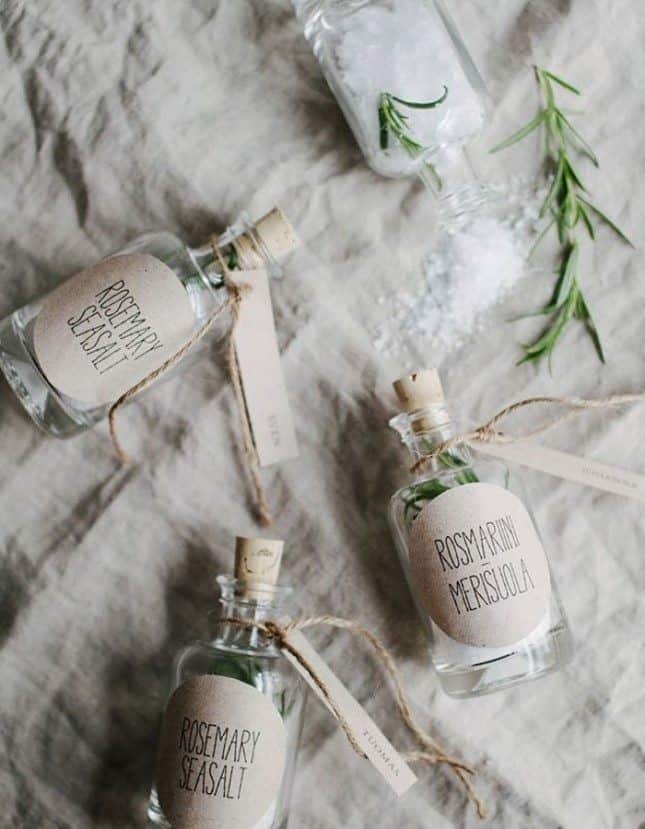 brit.co
Another great DIY giveaway your guests will surely want to use.
#25. Succulents or herbs.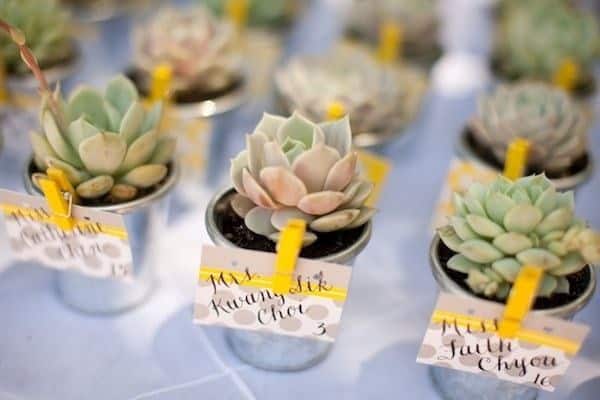 pinterest
Small succulents make great wedding favours and are pretty low-maintenance when it comes to care.