Pulptastic is reader supported. Just FYI, we may collect a share of sales or other compensation from the links on this page if you decide to shop from them. As an Amazon Associate we earn from qualifying purchases.
A New Zealand artist has taken the Internet by storm after he posted pictures of himself "tattooing" a little kid with an intricate design — but don't worry, it washes off.
Benjamin Lloyd is a professional airbrush artist and recently started painting tattoos on people, starting with adults and now offering kids the chance to get inked (sort of).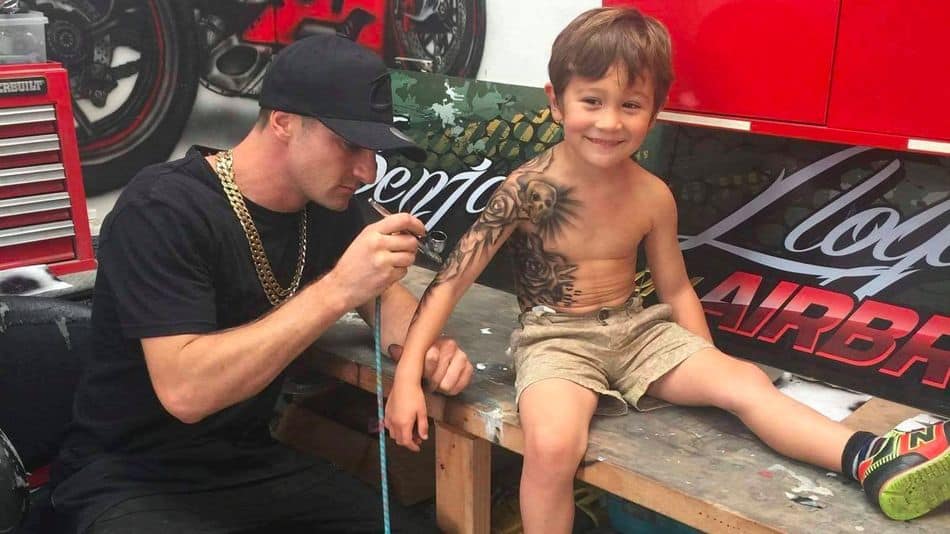 Facebook
Benjamin's work proved so popular that he's now been asked to visit Auckland's Starship Children's Hospital and tattoo the sick kids staying there.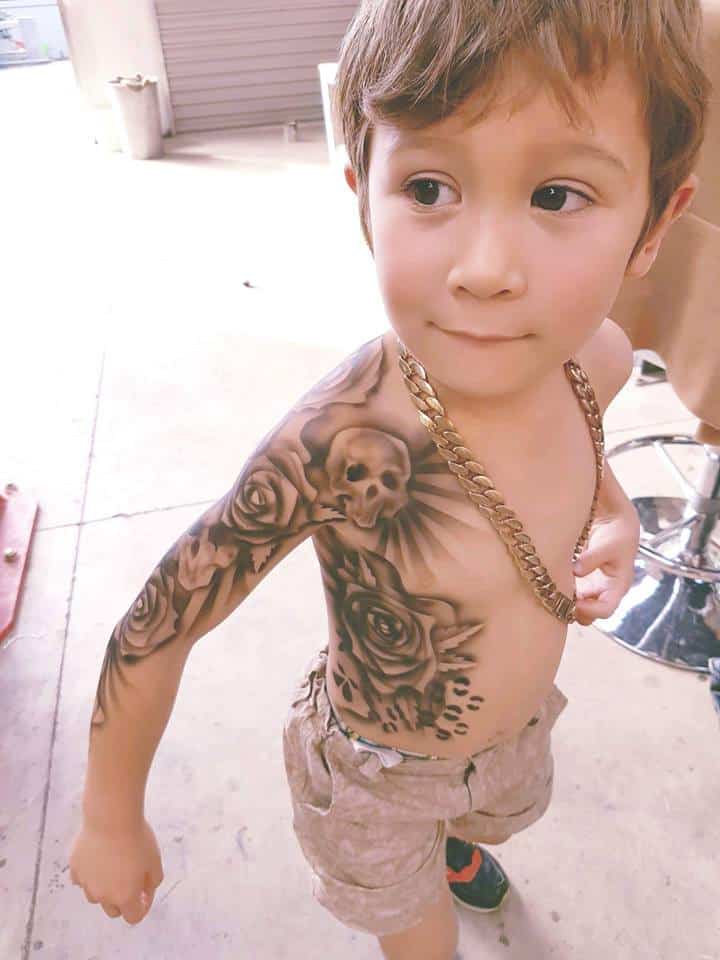 Facebook
He said if his Facebook post received 50 likes he'd visit the hospital — the post received a whopping 250,000 likes in just 24 hours. "I went to sleep and it had gone crazy overnight!" said the shocked artist.
Each tattoo takes around nine minutes for Benjamin to paint, which he says is "a real challenge as you need to be quite fast."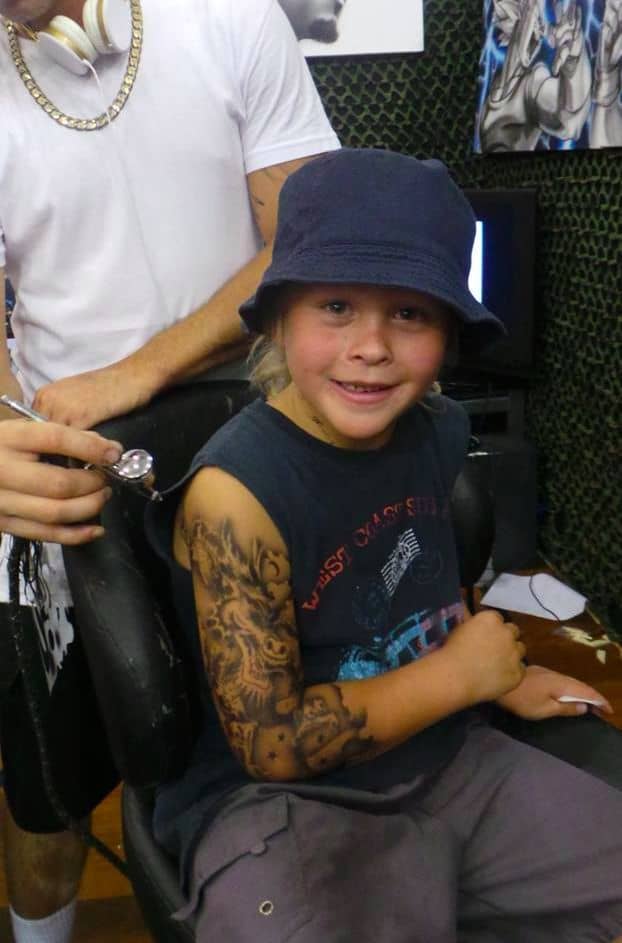 Facebook
But the best part for Benjamin is how much the kids adore their temporary tats.
"It's just amazing watching their confidence and their ego boost up. The only bad thing is that they don't want to take a shower afterwards," he laughs.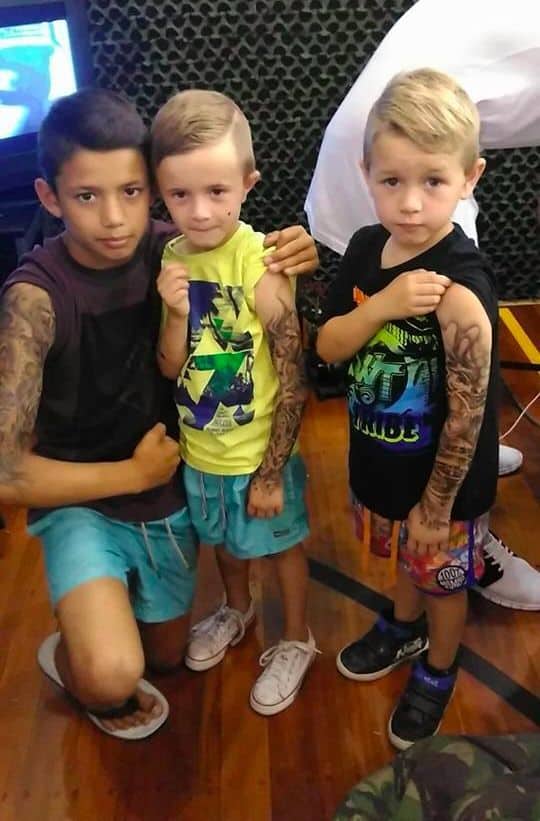 Facebook
You can watch this awesome artist in action as he inks a young boy in the video below.
What an awesome way to bring a smile to sick kids faces.