In Taiwan, kids are notoriously hard to feed during the hot summer months because their appetites decrease. To address this, an extremely imaginative bakery in Taiwan's Yilan County literally cooked up something extra special.
Ladies and gentlemen, behold the watermelon toast!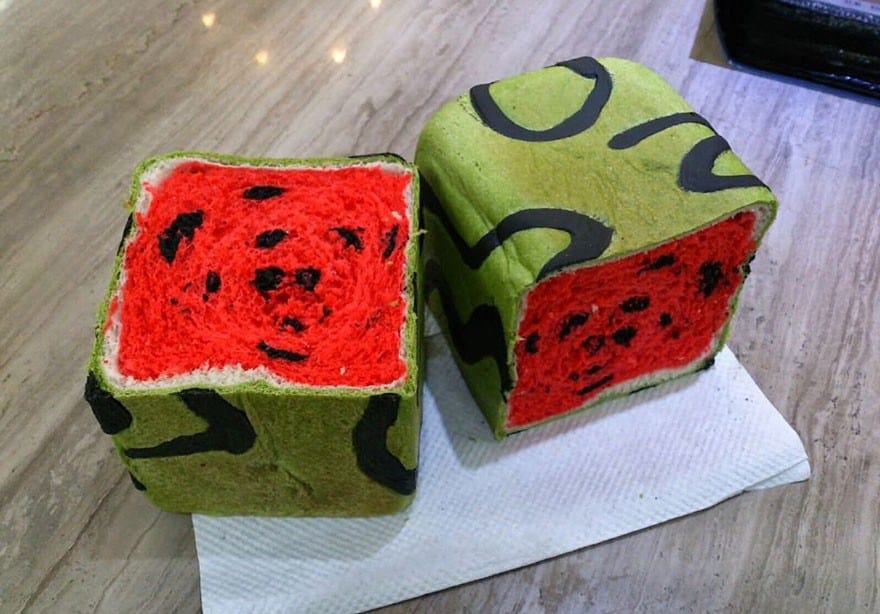 This colorful and somewhat confusing creation is the brainchild of Jimmy's Bakery.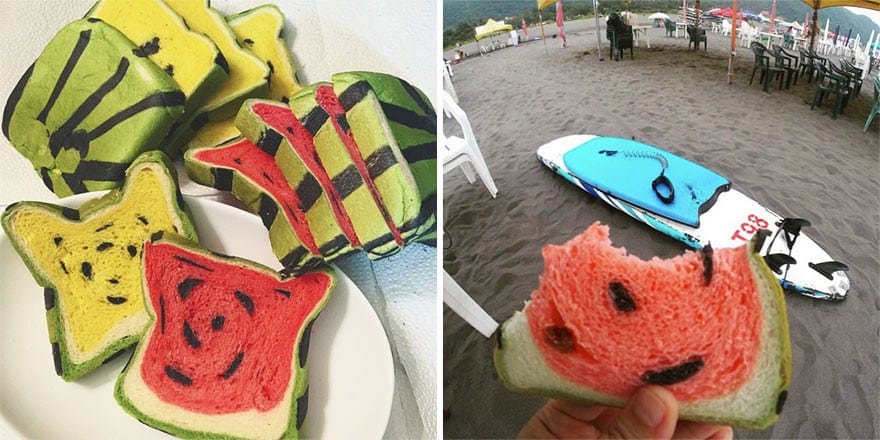 Head baker Lee Wen-Fa was inspired by neighboring Japan's square watermelons, which are a very popular summer fruit in Taiwan.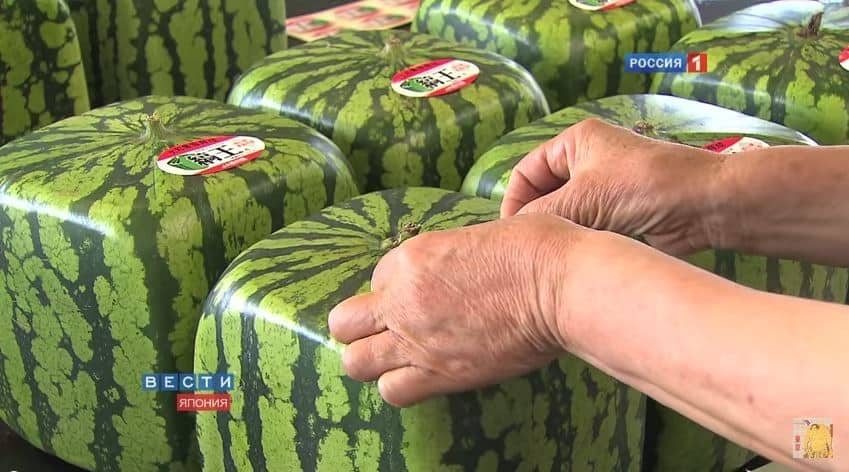 He uses green tea powder to dye the bread's outer crust green, simulating the rind. Strawberries are added for the "flesh" and bamboo charcoal make up the "seeds."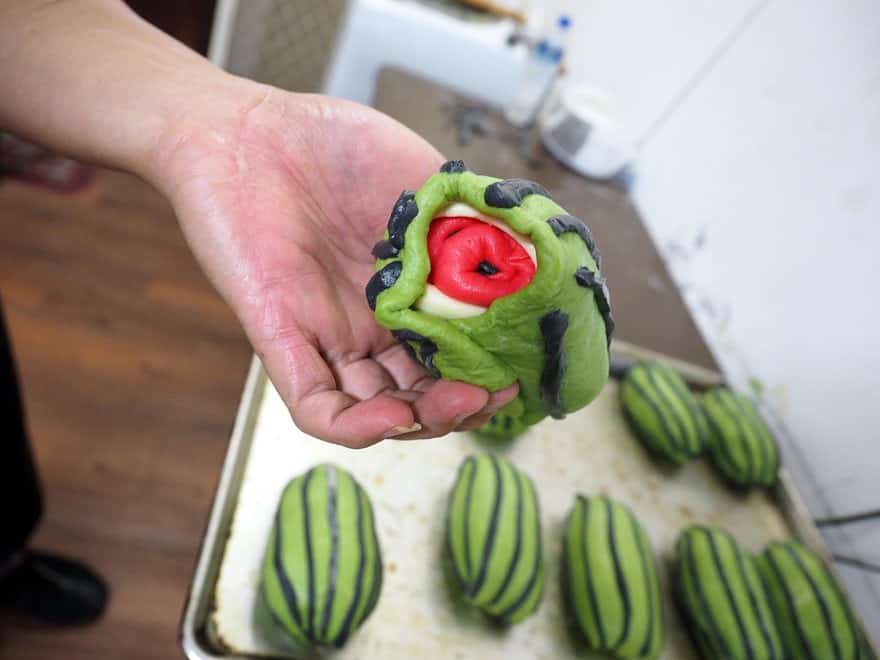 The bread is available as a loaf, or toasted by the slice.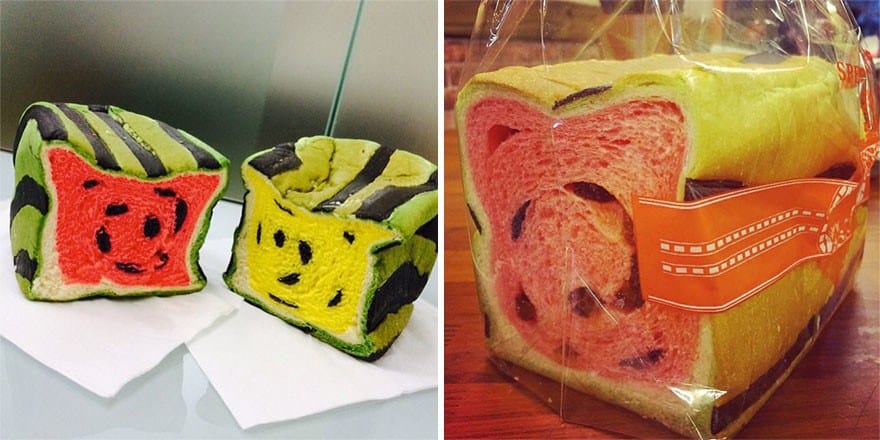 Currently, Jimmy's Bakery produces about 100 loaves — about 1,500 slices — a day. However, the product has become so popular that the bakery can barely keep up with demand.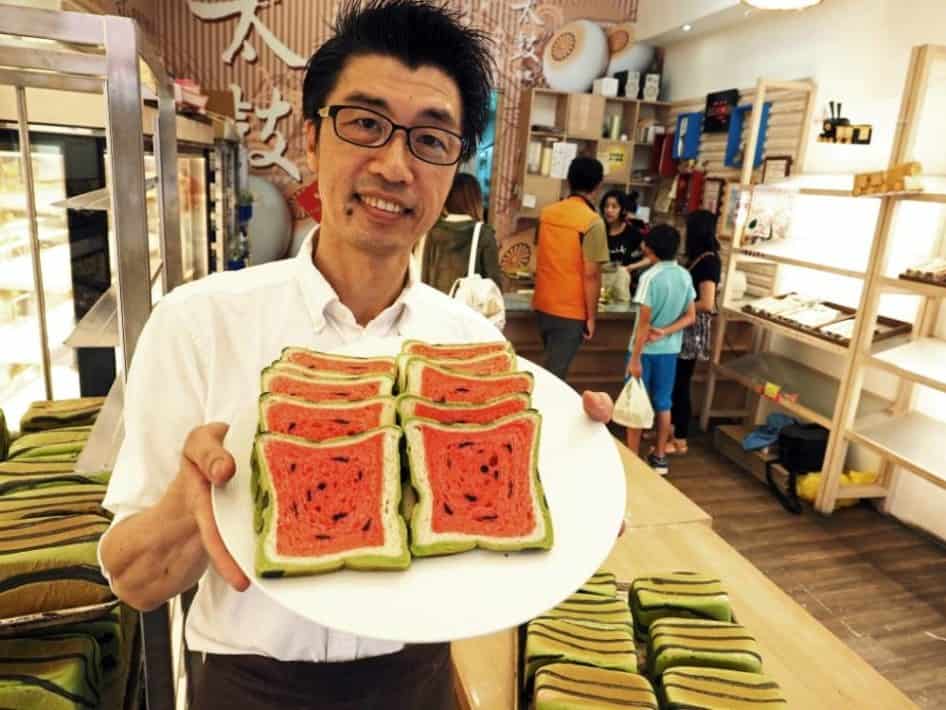 We don't know about you, but we're definitely hankering for a piece of this toast — if only to satisfy our curiosity (and stomachs).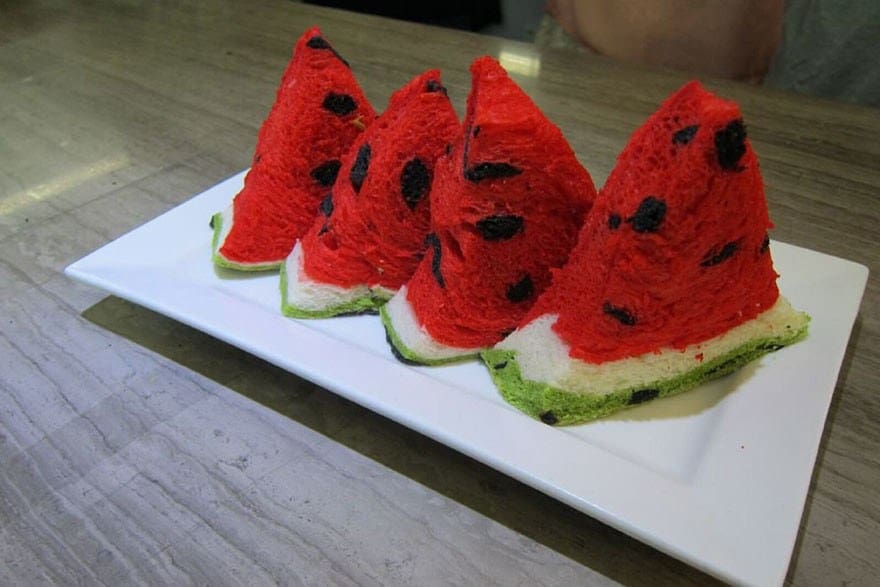 The good news is you don't actually have to be in Taiwan to try it, as a recipe can be found online (but with raisins).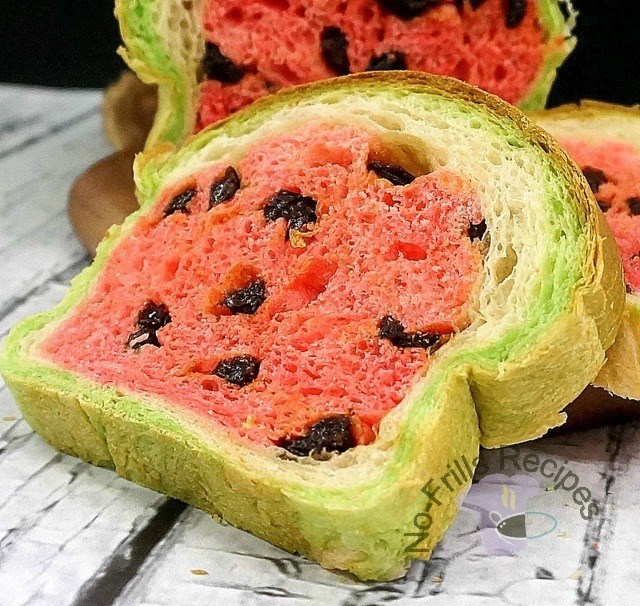 In any case, we hope this watermelon bread is solving the crisis of Taiwan's picky young eaters.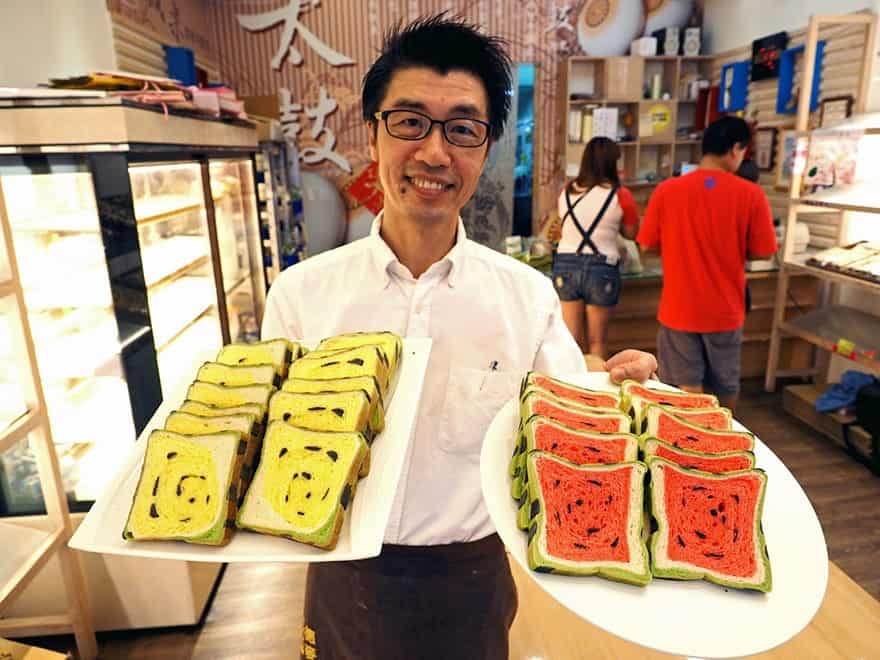 You May Also Like