An Atlanta teacher has sparked an online row over what exactly is appropriate for a fourth grade teacher to wear when teaching after posting a series of selfies in tight dresses.
Patrice Brown, or, as Twitter is calling her, #TeacherBae, has drawn widespread scrutiny over her curvy figure and outfits, shown below, which she posted to her (now offline) Instagram account.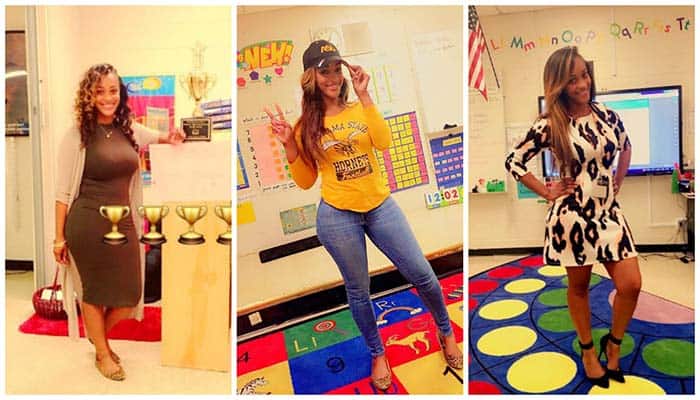 After she shared the images, Patrice's selfies quickly went viral as netizens weighed in with their opinions on whether or not her outfits were appropriate to teach fourth graders.
One selfie shows Patrice with her "Educator of the Month" trophy, but it's only her appearance that's drawn attention.
"I just wish they would respect me and focus on the positive and what truly matters — educating the children of the future generations and providing for and caring for them," said Patrice.
Some have said the only thing that Patrice should be judged on is her ability as a teacher.
Are her outfits too much for a teacher, or is it time everyone gave women a break for their clothing choices and started celebrating their actions?
You May Also Like