Debby Heerkens is a biology teacher with a difference. She is passionate about making learning as memorable and fun for her students as possible, and recently thought of an excellent way of teaching them about the human body.
She decided to strip all her clothes… revealing a spandex body suit illustrated with an accurate representation of all her muscles and organs.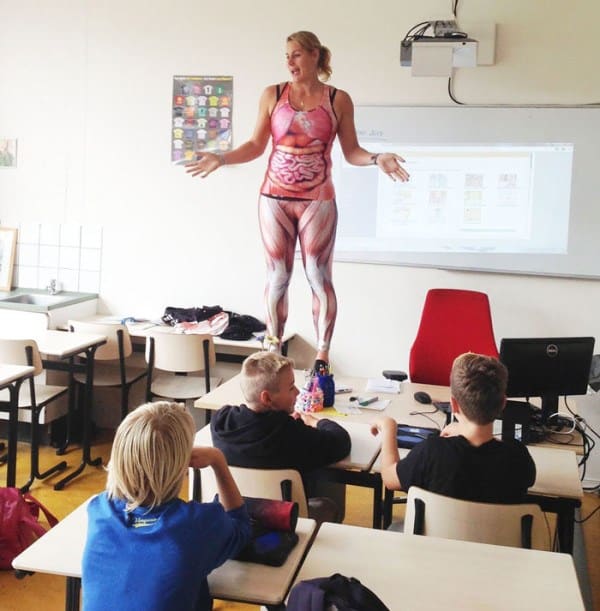 Facebook
She also has a skeleton outfit.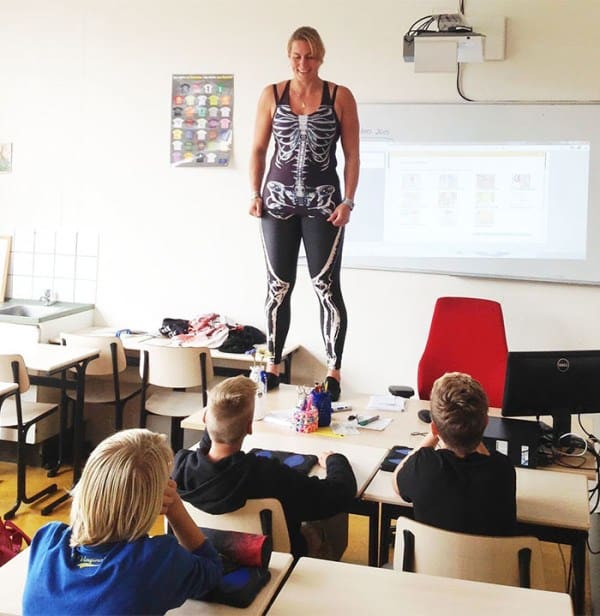 Facebook
According to omroepwest.nl, Heerkens, a teacher at the Groene Hart Rijnwoude school in the Netherlands, came up with the idea when she saw someone walking around with similar leggings.
She spent hours online finding a similar suit, then checked with the school's director before teaching her first class. Since then, she's been overwhelmed by students asking when they'll get another similar lesson.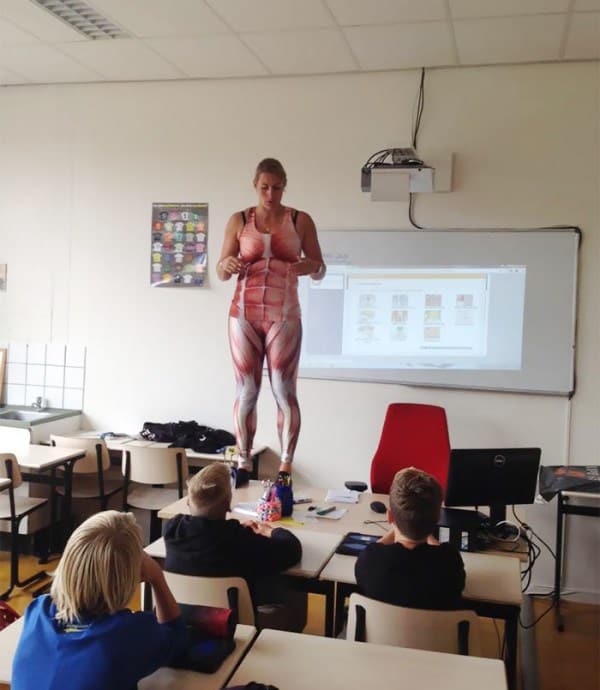 Facebook
Watch Heerkens in action below: