If you've been the victim of an assault, testifying against your attacker can be terrifying.
To help cope with the pressure, Ellen O'Neill Stephens and Celeste Walsen, founders of the Courthouse Dogs Foundation, believe they have a solution: dogs in the courtroom to comfort witnesses.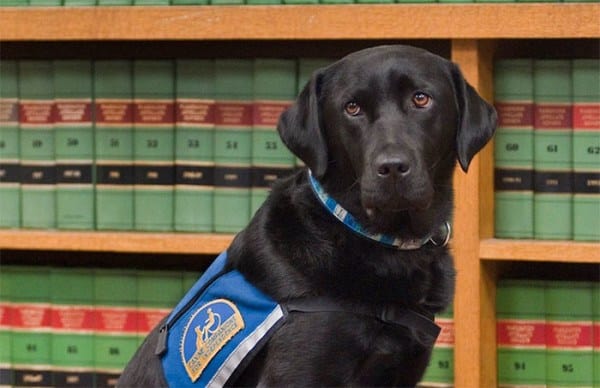 Courthouse Dogs
"When a person is reliving a traumatic event, they experience physiological reactions similar to what they had when the event was taking place," O'Neill told Upworthy.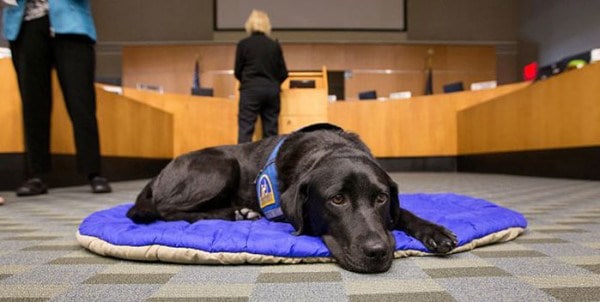 Courthouse Dogs
"This adversarial system [of testifying in front of your attacker] is brutal. A lot of people come out damaged by it."
The dogs "typically stay quietly next to the witness (or at their feet in court) while they talk about their experience, and have been shown to greatly alleviate the stress that comes with disclosing abuse and discussing traumatic experiences."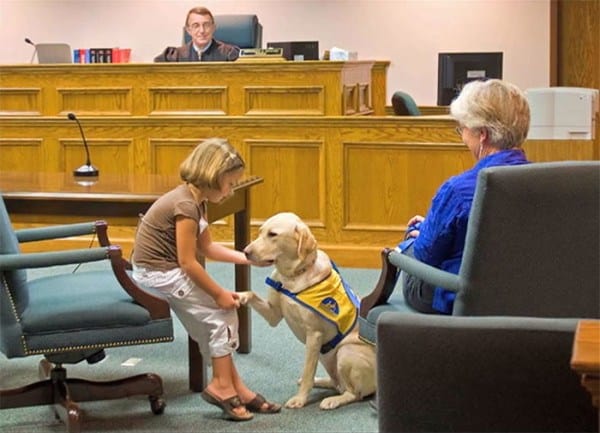 Courthouse Dogs
"For some children, this helps make the difference between being able to testify in court and completely shutting down," the founders write.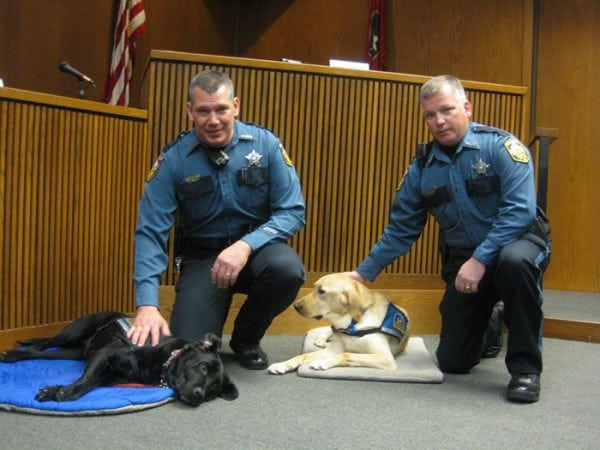 Courthouse Dogs
Courthouse dogs are trained for two years to help people get through these difficult ordeals.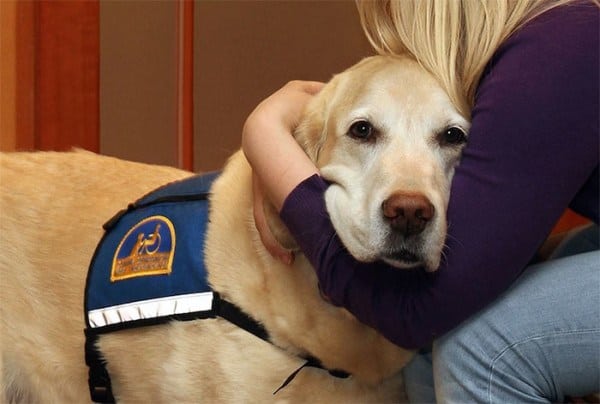 Courthouse Dogs
The Courthouse Dogs Foundation was founded in 2004, and currently employs 87 dogs working in 28 states. The not-for-profit mainly uses Labradors or golden retrievers.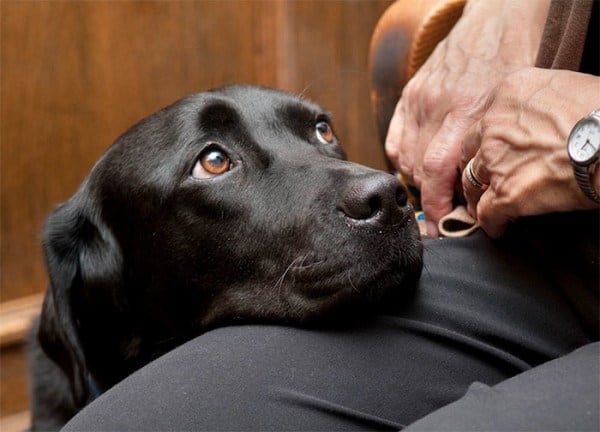 Courthouse Dogs
The mission of Courthouse Dogs Foundation is to "promote justice with compassion through the use of professionally trained facility dogs to provide emotional support to everyone in the justice system".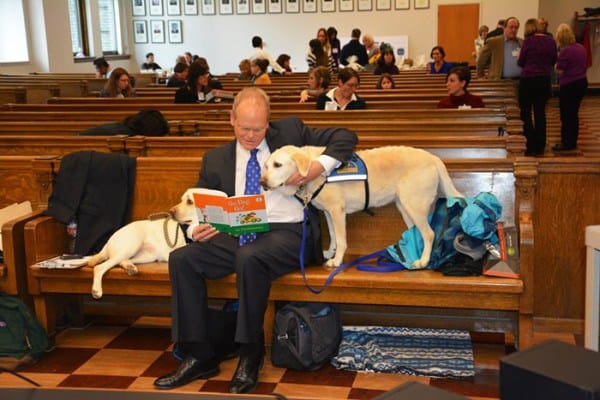 Courthouse Dogs
And that's a mission we can all get behind.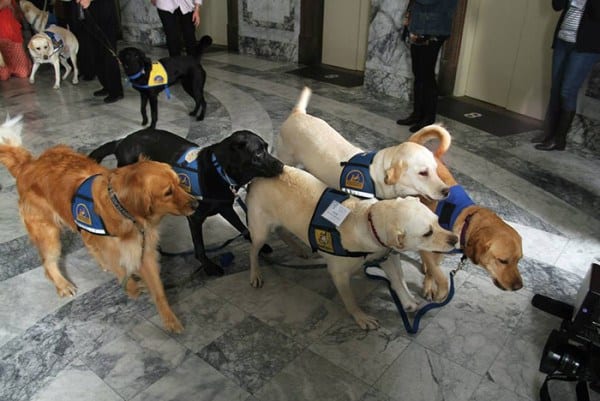 Courthouse Dogs
For more on these amazing dogs, and to donate, visit the Courthouse Dogs website. Make sure you also check out the Reddit AMA on the topic — it's fascinating.