Susan Pearlman of Michigan, US, is building a special kind of wall in her town after receiving an anonymous letter from a neighbor.
Susan, whose daughter is a lesbian, decided to hang a rainbow gay pride flag outside her home to show support to fellow LGBT people and supporters in her community.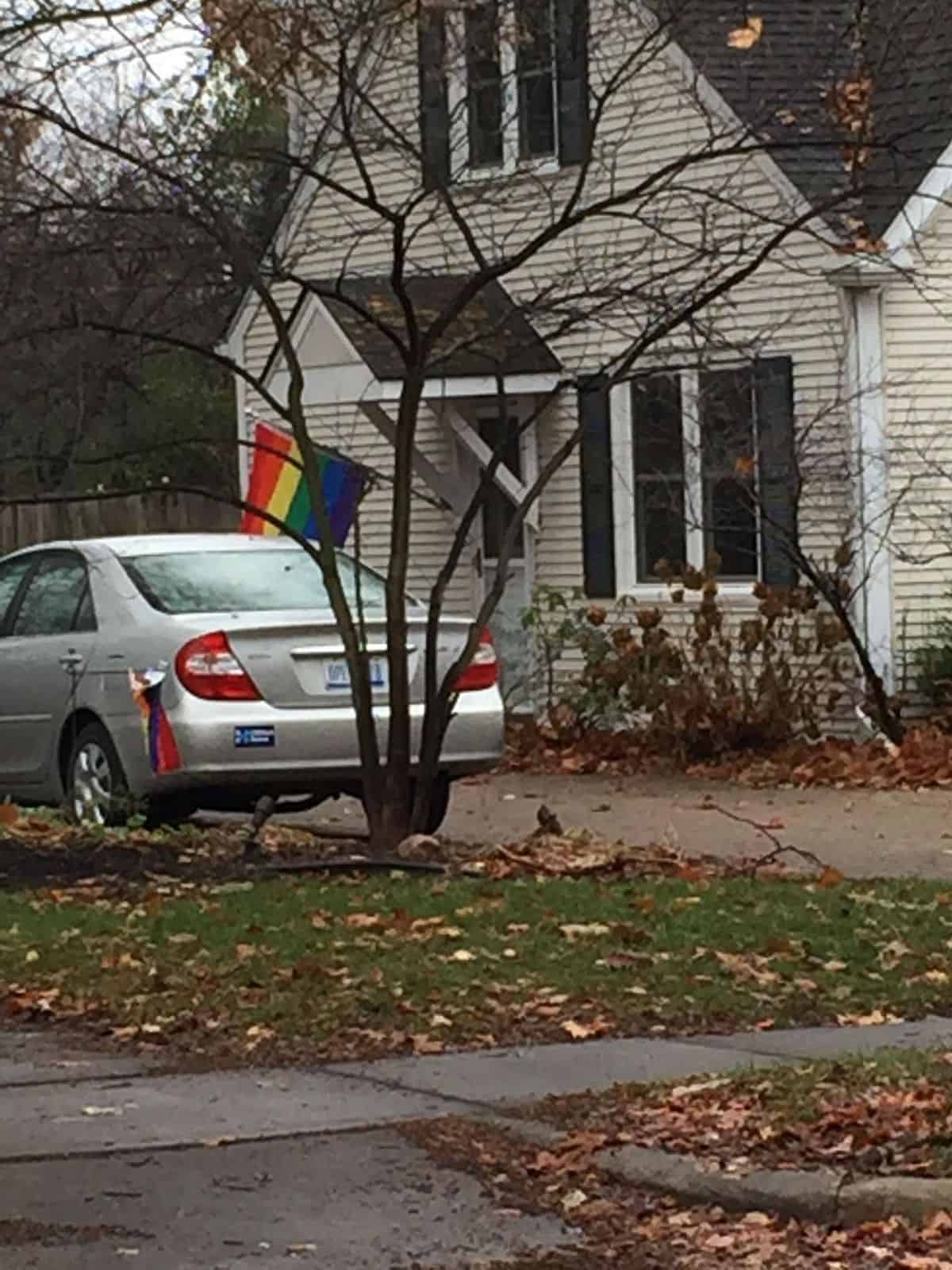 via Mashable
But one day Susan came home to an anonymous letter telling her that the flag made the neighbor feel "deeply troubled".
"I was troubled by the rainbow version of the American flag, because it overlooks so many things the original American flag represents. This flag is missing the white stripes that represent purity and innocence," read the note.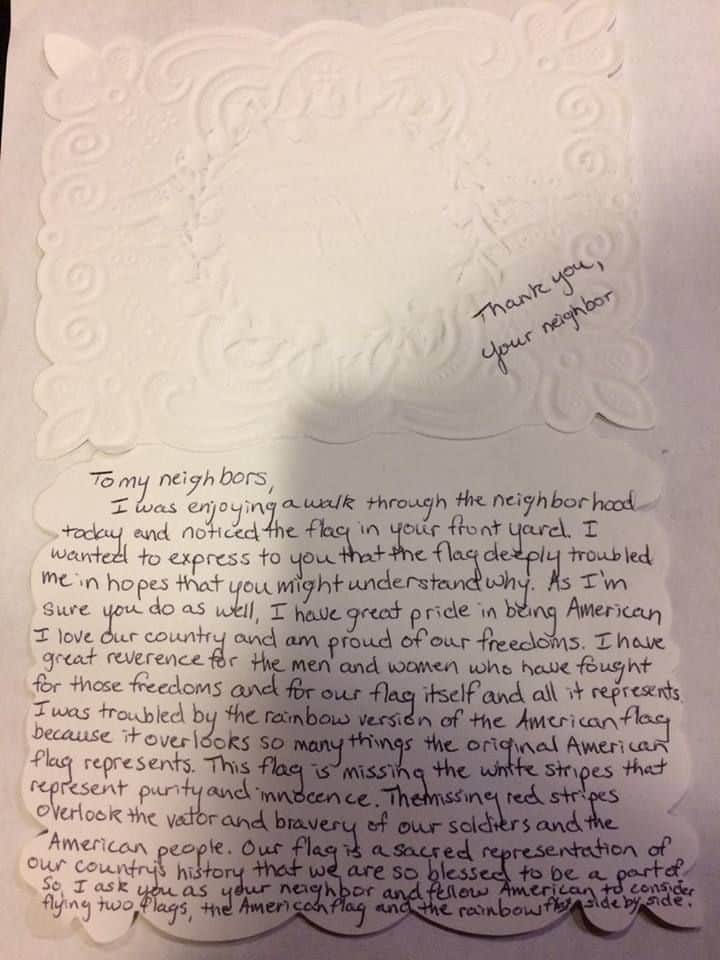 via Mashable
The note requested Susan fly two flags, the American flag and the rainbow side by side.
Susan was shocked to see the letter, especially in the wake of the Pulse massacre in Orlando, Florida, which partly inspired her to fly the rainbow flag.
"I opened the letter and immediately showed a few of my neighbors," said Susan, "One of them read the letter and asked where she could find a flag… a couple others agreed with her."
And then Susan spotted more and more rainbow flags flying in her neighborhood.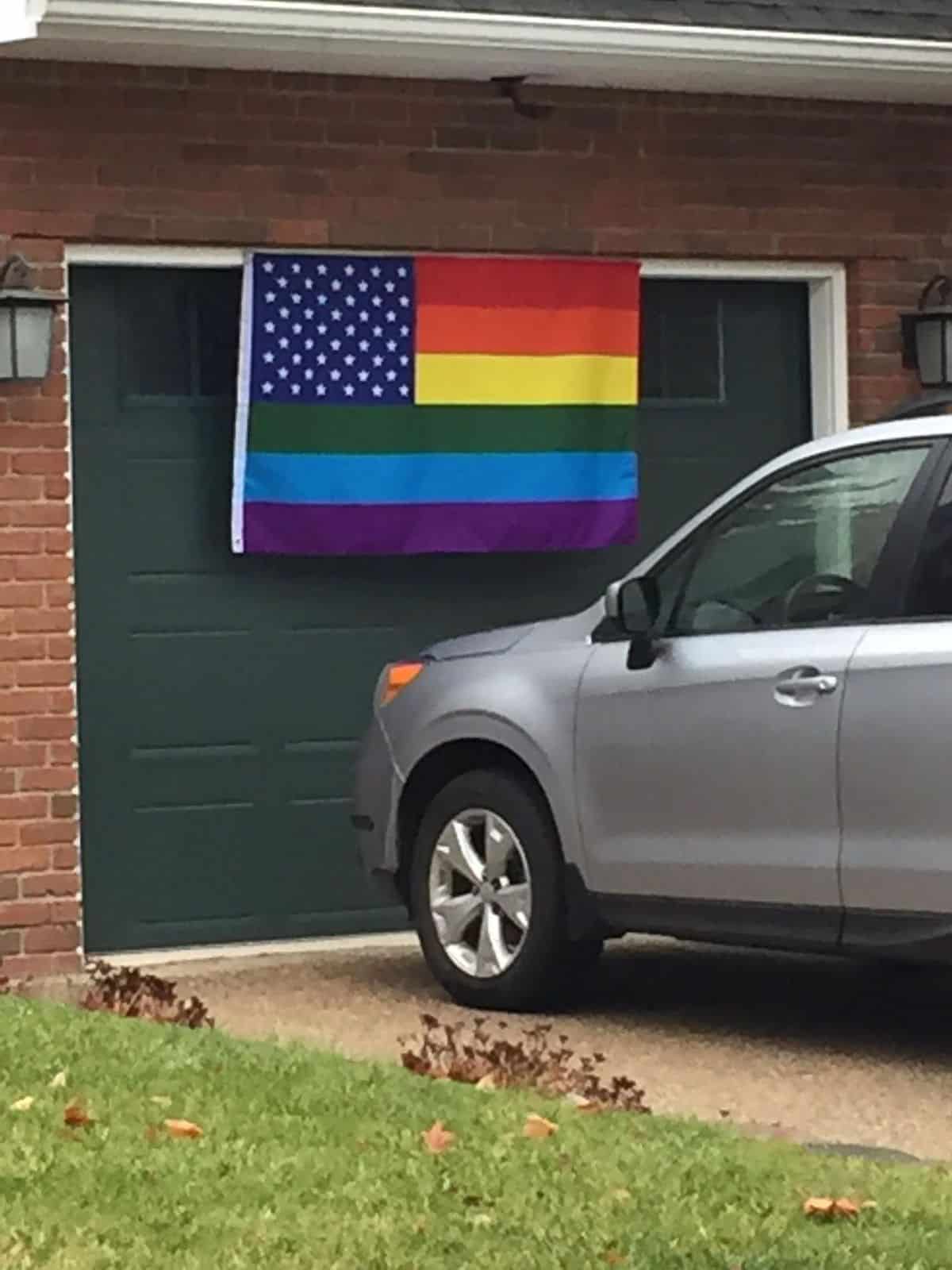 via Mashable
"The flag 'wall' grew and grew!" laughed Susan.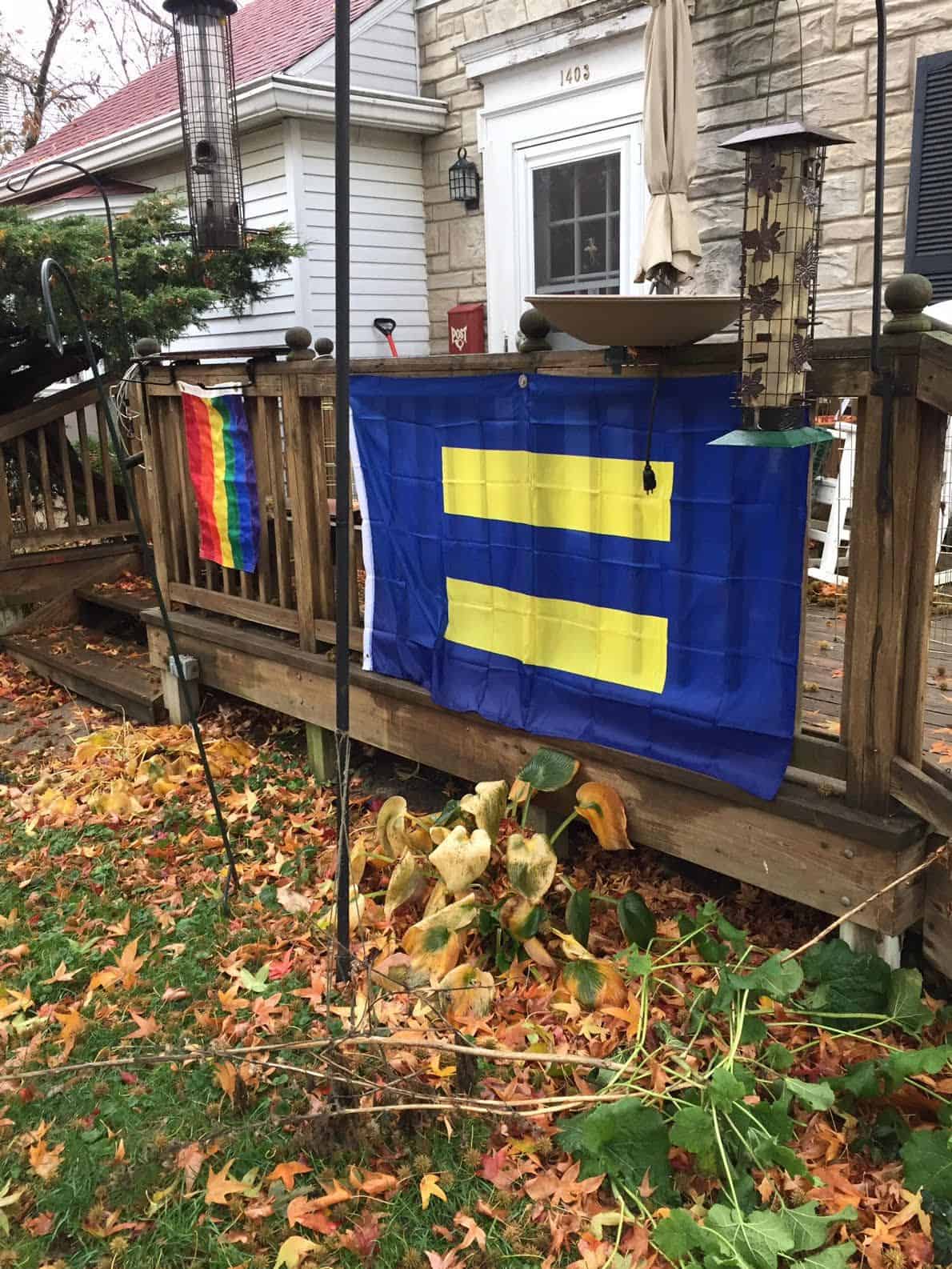 via Mashable
"As of today, there are 20 flags flying — and more to come."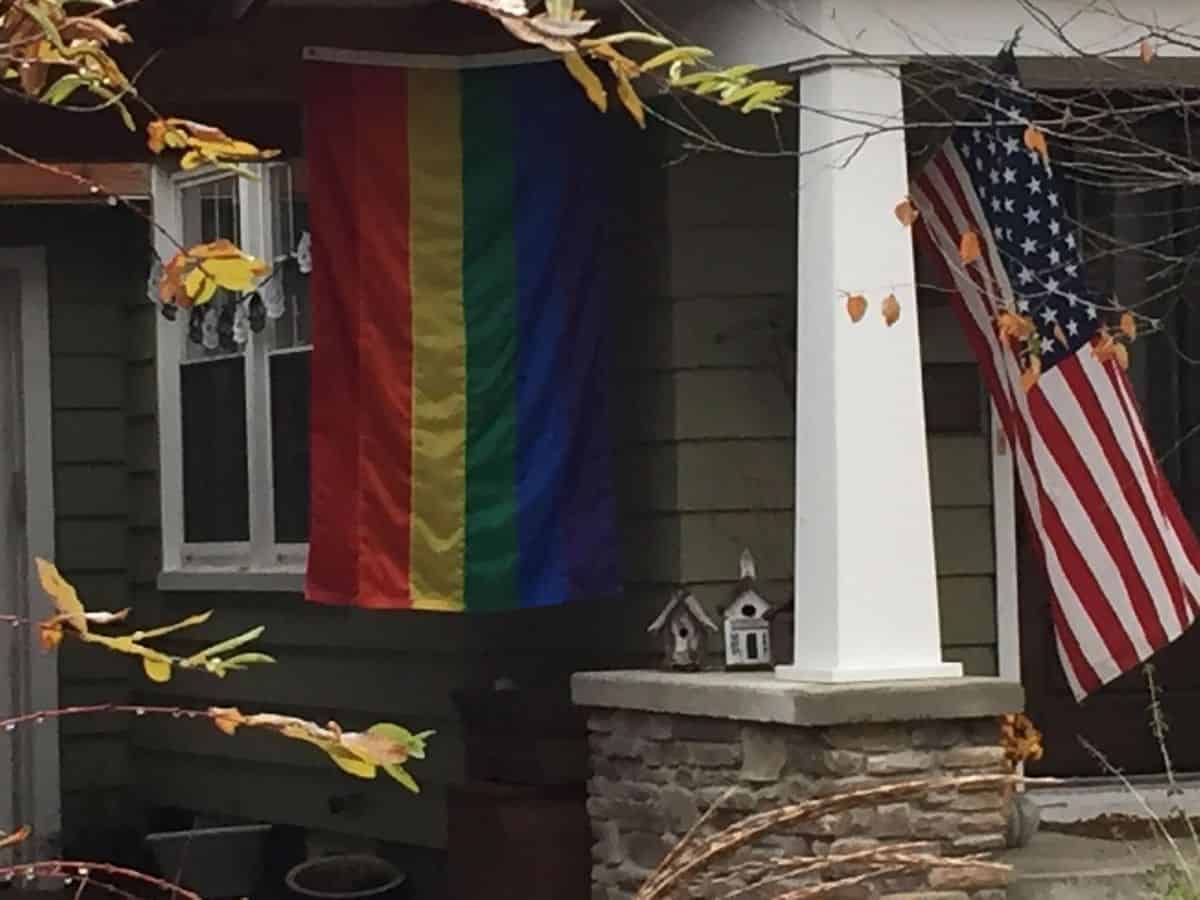 via Mashable
Susan shared the experience on Facebook and it quickly went viral, with over 32,000 likes. What an awesome community.