Zhao Shijun had every reason not to go to university. The 20-year-old Chinese man is a full-time carer, looking after his paralysed father and sick mother.
But if most people would forgive him for not pursuing higher education, Zhao wouldn't forgive himself.
So instead of giving up his studies, he persuaded a top Chinese university to let his father stay in his dorm so he could look after him while studying.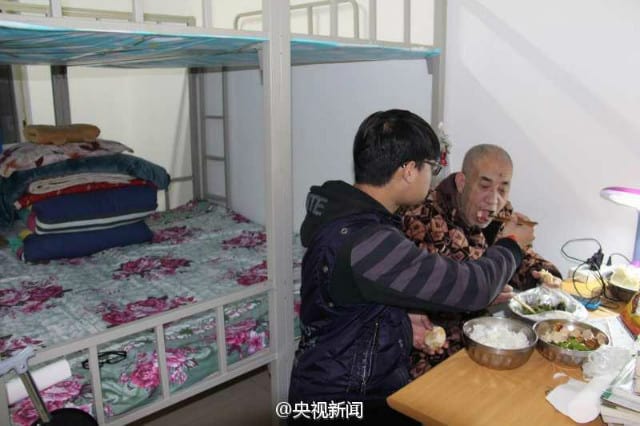 CCTV
Every day Zhao helps his dad wash his face, brush his teeth and comb his hair. He also cooks him meals and helps him with his exercises.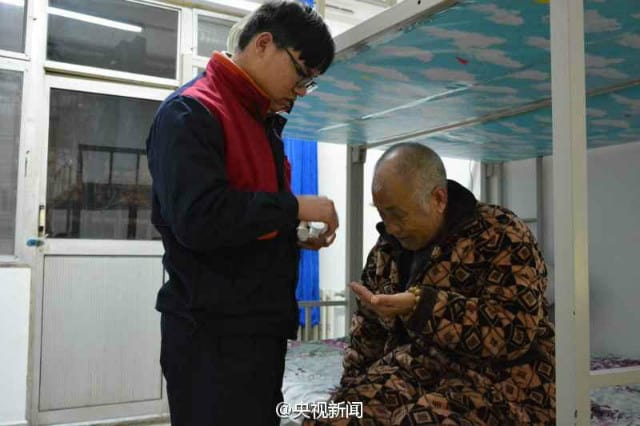 CCTV
The university allocated the father and son a special dorm room due to their unique situation.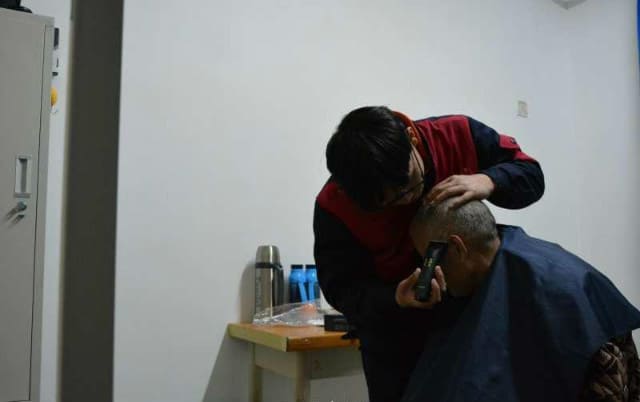 CCTV
Zhao has had a tough life: he contracted polio at a young age but his parents fought hard to get treatment to him. Things then took a turn for the worse when his mother was left mentally disabled following a battle with meningitis. Then his father was left paralyzed from the waist down following a building accident.
Despite this, he still managed to get top grades at school.
While Shijun's grandparents looked after his mother, they couldn't also take care of his father as well.
Talking about his experiences, Shijun said: "I can't say life is easy but the only way out of the problem is through hard work so I'm not complaining."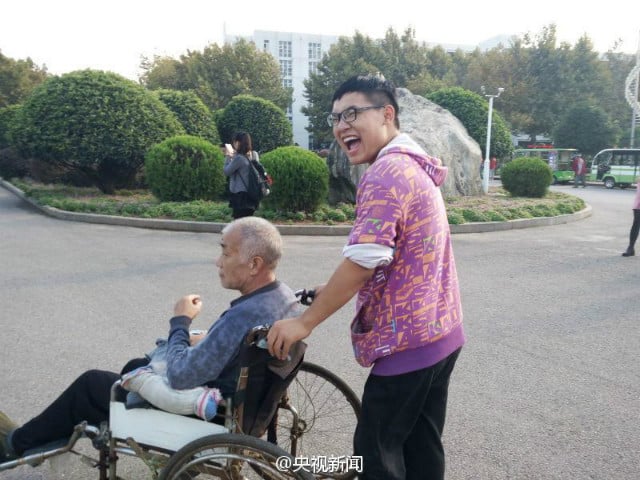 CCTV
"I think once I graduate things will get much better."
"My dad took care of me. Now that he's ill, I can't just leave him behind."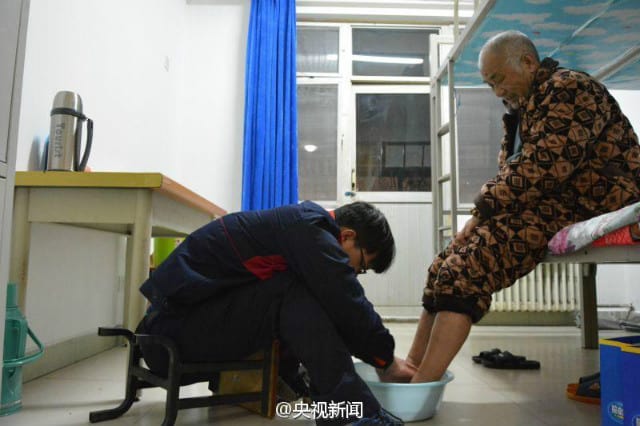 CCTV