Seven-year-old Parker Cook has been a HUGE fan of Target ever since he was a toddler.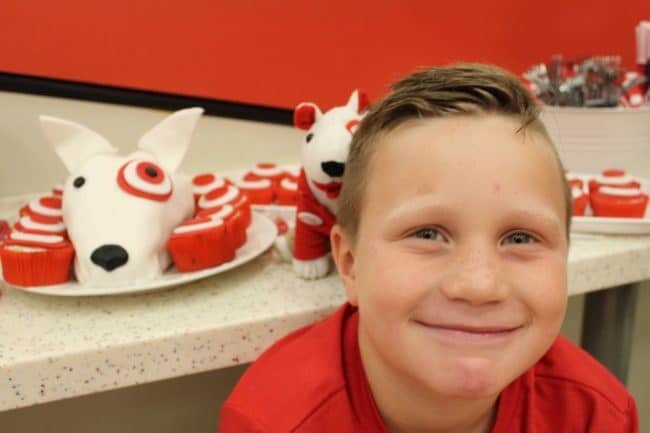 In fact, his mom, Kara, used to hide the recognizable red-and-white plastic bags whenever she went on a Target run without Parker so he wouldn't get upset.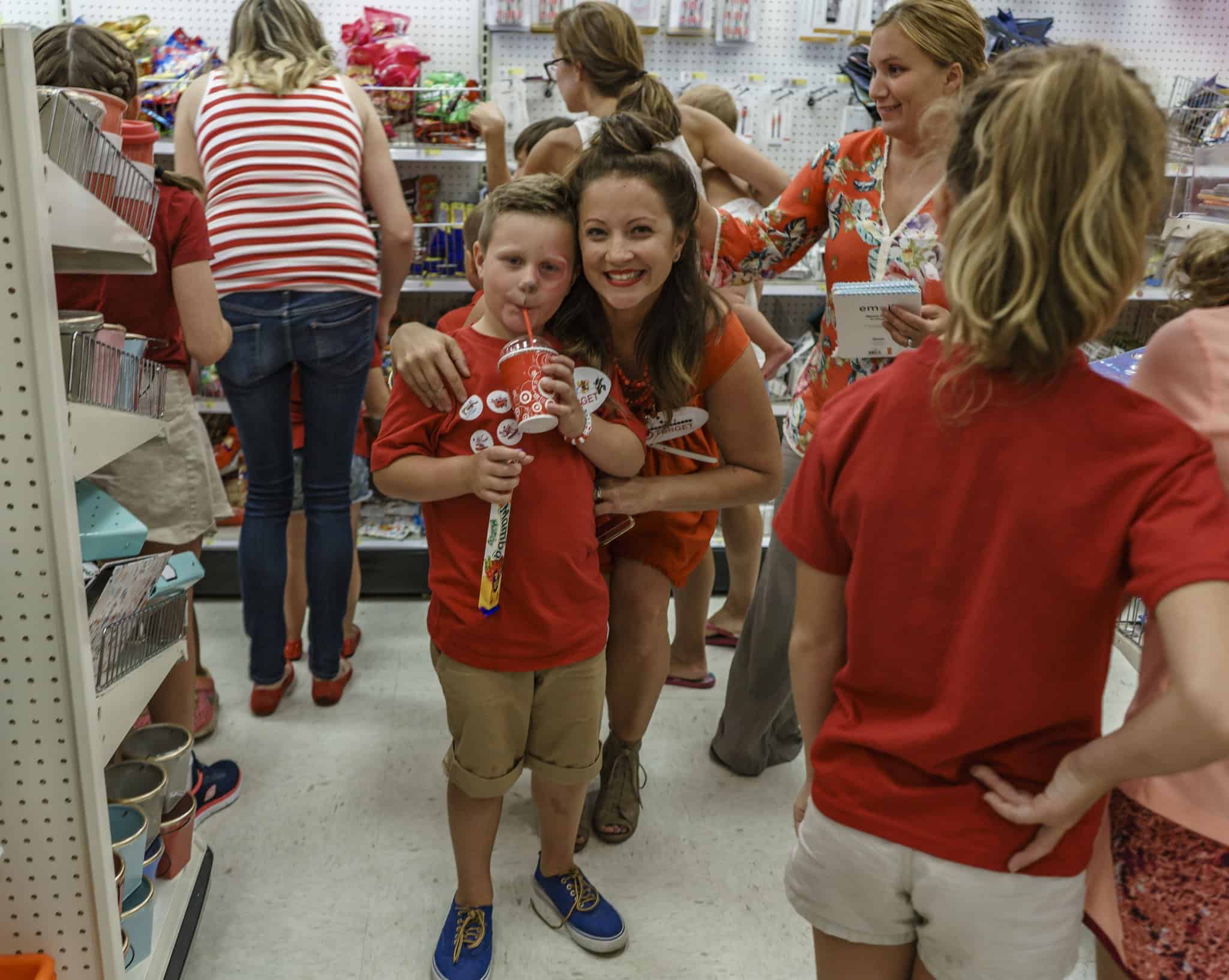 Whenever they would do their shopping at the retail store, Parker would get an Icee and hit up the dollar spot to pick out a new toy. He also loved bouncing on the big red ball and riding on the red grocery carts.
So as Parker's seventh birthday was nearing, they suddenly came up with a crazy idea: what if they threw him a Target-themed birthday party at their local Target?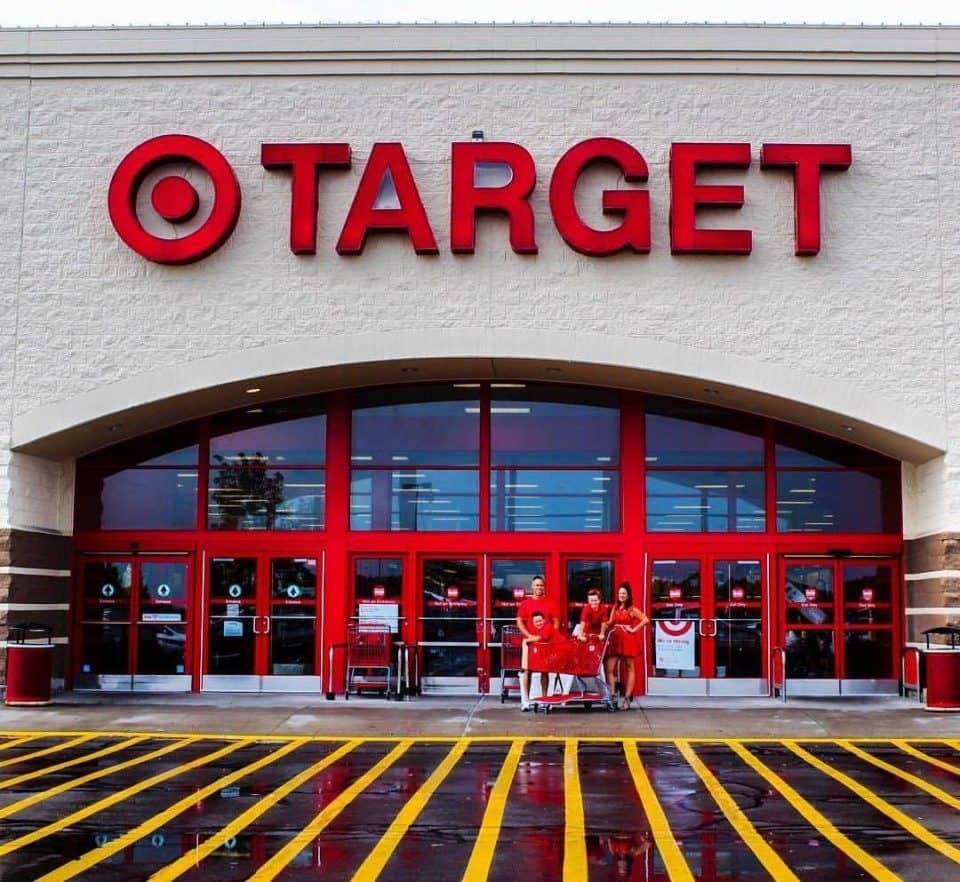 "Parker has loved Target since before he could talk, so naturally a Target party was necessary," said Kara.
Unsure if Target throws birthday parties (they don't), Kara stopped by their local store to pitch the idea to their manager. She inquired about a possible tour of the backroom, if the kids could play with the registers, and if they had a Bullseye the Dog costume — but was shot down.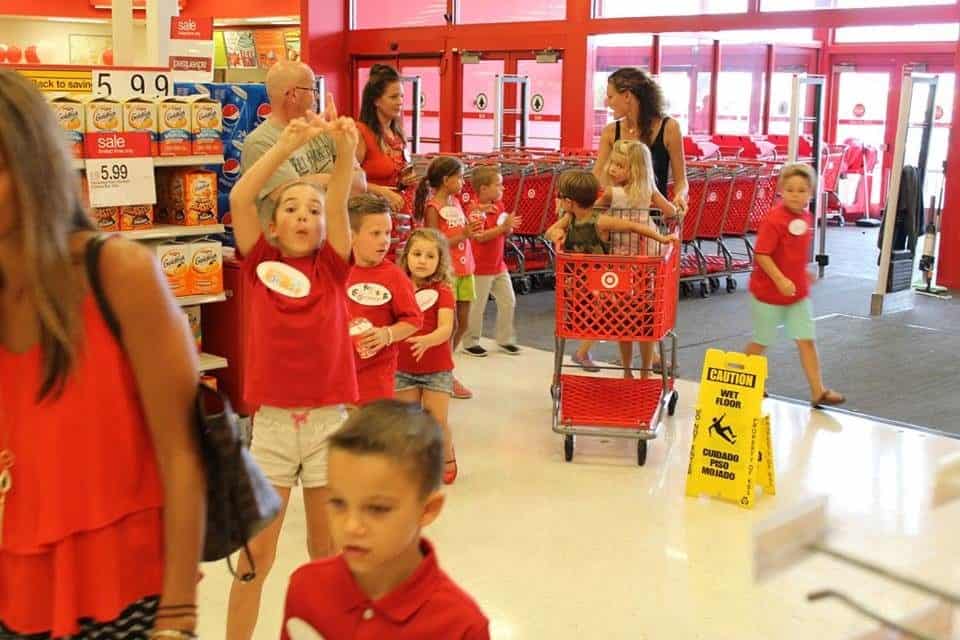 Thankfully, the manager said they could hold their party in the cafe area, and added that "we are customers and as long as we aren't disruptive, we shouldn't have a problem," she said.
So Kara went ahead and drew up invitations, requesting the guests to come in red shirts and khakis — naturally.
"Many of the parents responded that they had no idea Target did parties," Kara said. "I told them they don't — we were crashing the place."
On the day of the event, Kara was nervous, but the manager and floor supervisor at Target made her feel at ease.
"They told us they were excited for the party and that they'd informed their entire staff about it," she said.
For activities, the kids decorated fake Target employee badges using crayons that the Target staff thoughtfully provided.
They also made friendship bracelets with red-and-white beads.
While the other kids were having popcorn for snacks, Parker had his face painted with a red marker to look like Bullseye.
The kids even got to pick out their own party favors from the dollar spot. Fun!
"The kids were amazed that they could pick out anything they wanted," Kara said.
For the scavenger hunt, Kara said, "We had four groups led by parents who brought the kids around the store."
Each group had an envelope filled with five clues that pointed to pictures of Bullseye hidden throughout the store.
Then she let them loose to find envelopes hidden throughout the store with pictures of Bullseye.
Once each group solved all five clues and collected the Bullseyes, they received their prize: Target stickers (courtesy of Target) and Icees.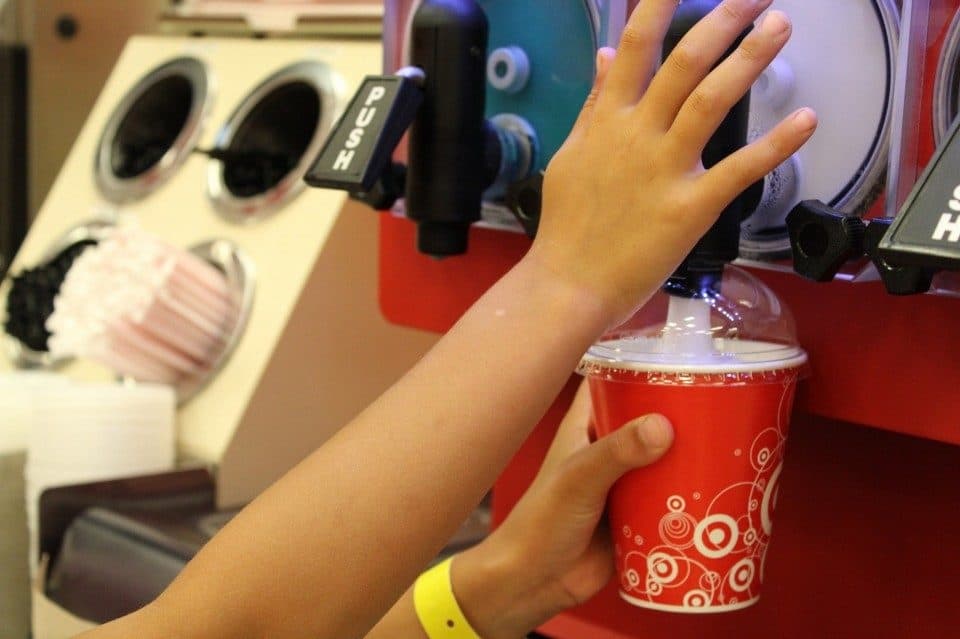 The kind staff at Target reserved a register just for the kids so they could quickly check out with their items.
At last, it was candle-blowing time for the birthday boy, and guess what? Even his cake and cupcakes were Target-themed!
"The whole party from start to finish was only an hour and a half and it was by far the easiest party I ever planned. There was no clean up at home and the food (except for the cake and cupcakes) was all at the café," Kara said.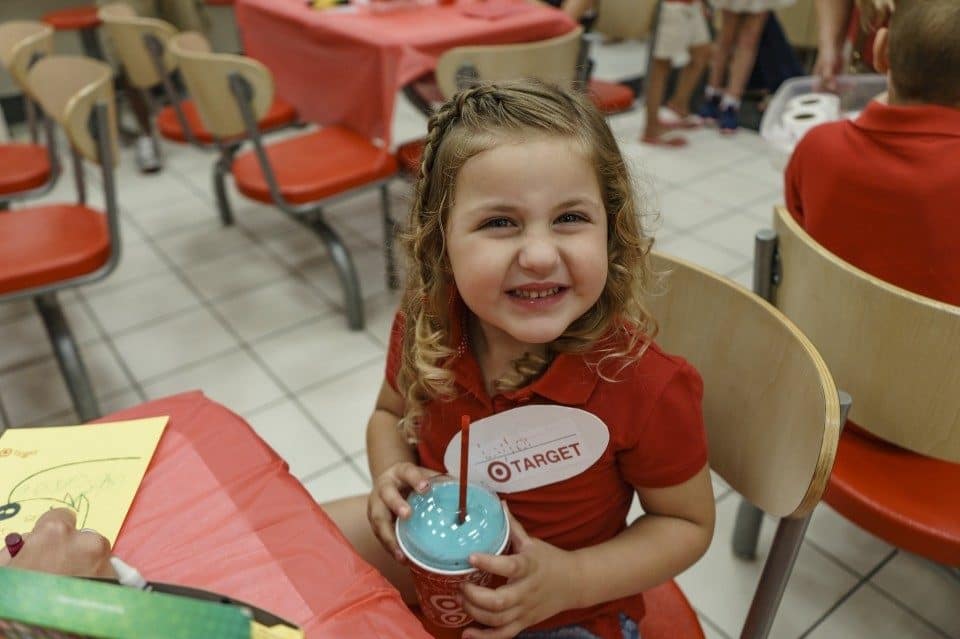 "Most importantly, Parker loved every part of the party," Kara said. "He feels extra special that he was the first person to ever have his own Target Birthday."
And if you think this can't get any cuter, the employees at Target even surprised Parker with a stuffed Bullseye as his present!