#1. Well, you made him choose.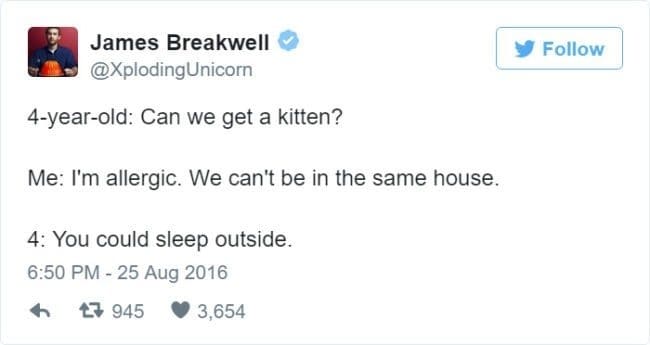 #2.  At least she wants to go.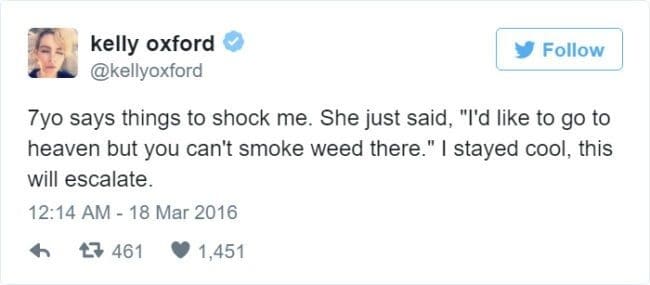 #3. Doesn't everyone?

#4. Baby be truthin'.

#5. Was it chlorinated?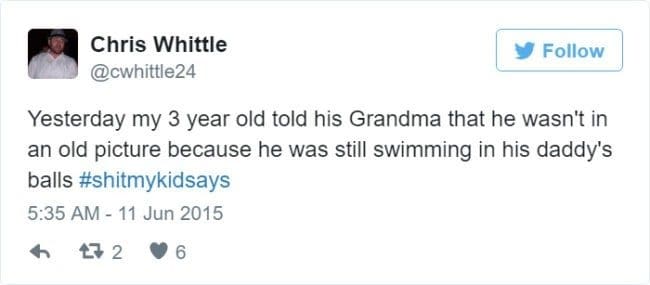 #6. Kid's got a point.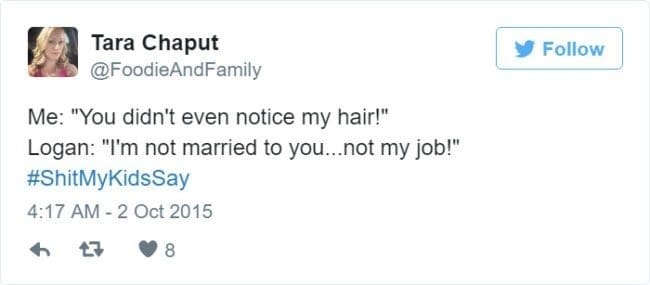 #7. Can't argue with that logic.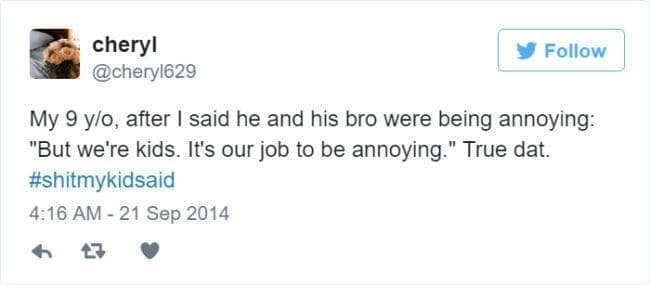 #8. A bit too early there, bub.

#9. Future lawyer right there.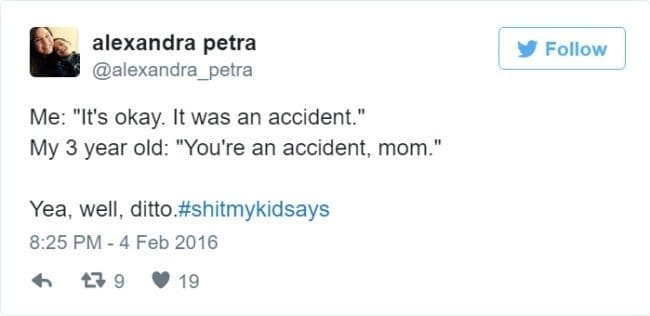 #10. I blame him, too TBH.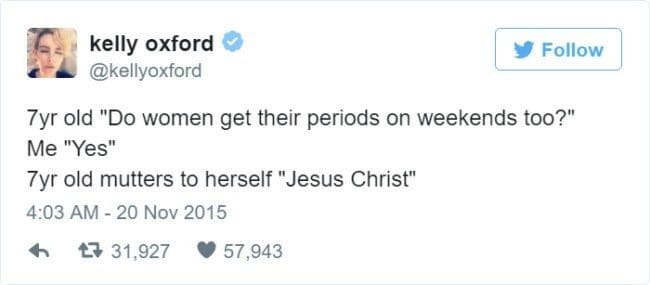 #11. Tip of the iceberg.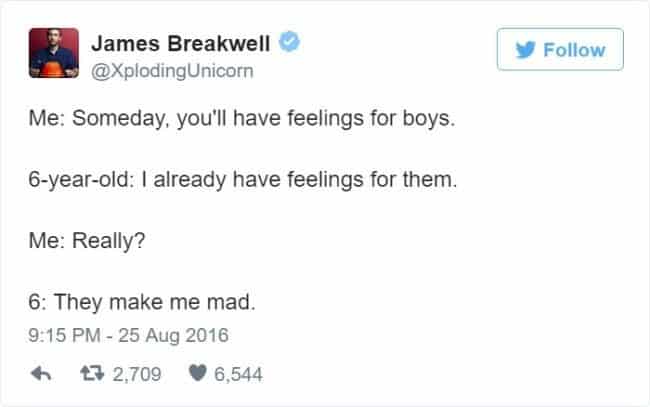 #12. Just discovered the basics of the Theory of Relativity.

#13. Maybe they were his friends.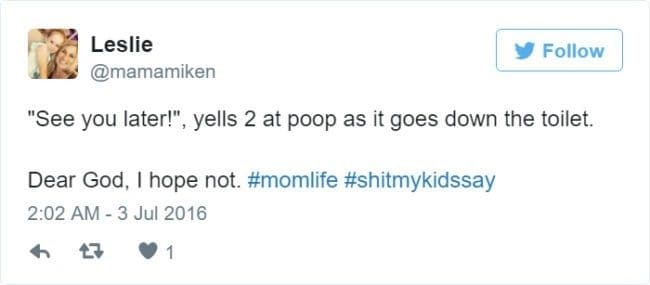 #14. Or dads, little dude.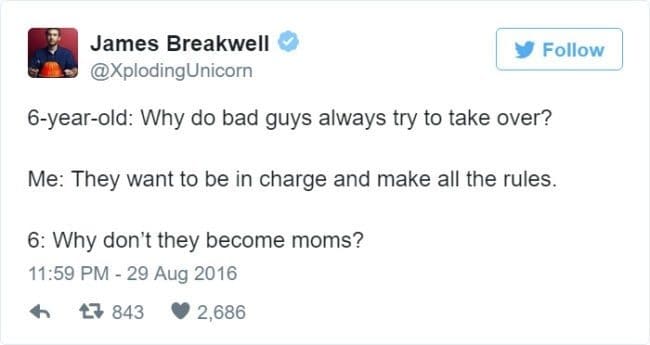 #15. So this was a rhetorical question?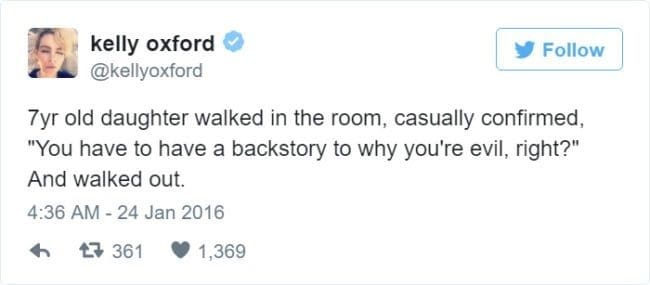 #16. This should be on a shirt.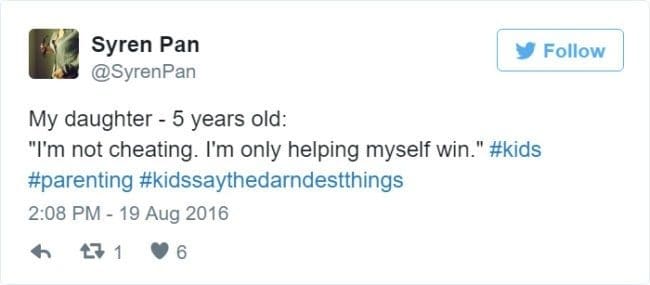 #17. That's how you know.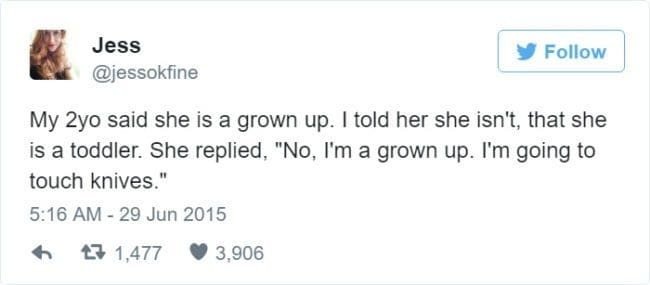 #18. Idiots are really, really, nice people. Right?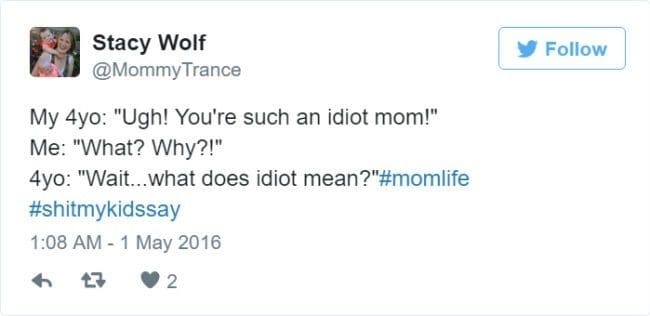 #19. Synonymous, really.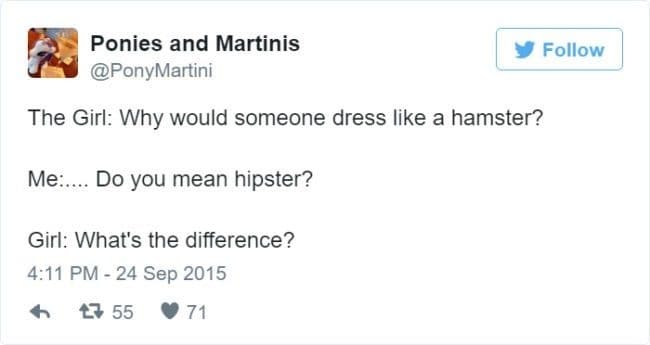 #20. You know why.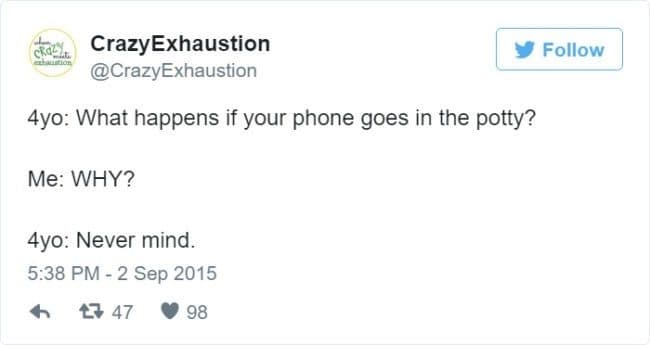 #21. Better on than in, IMO.
#22. This deserves a standing ovation.
#23. Awww what a friendly little thing.
#24. Maybe just ask how many times she's read it?
#25. Hide. Hide yourself and your family.
#26. Wait, what?
#27. None of that poor people shit, mom.
#28. Would've run out of the plane in a heartbeat.
#29. Call Red Cross, they have recipes.
#30. Maybe just start yelling 24/7.
#31. This kid's got great wingman powers.