Pulptastic is reader supported. Just FYI, we may collect a share of sales or other compensation from the links on this page if you decide to shop from them. As an Amazon Associate we earn from qualifying purchases.
If you've ever been in love, you'll know that beautiful, special moments happen all the time. Something as boring as a trip to the supermarket is fun when it's with the right person.
Talented artist and illustrator Philippa Rice understands this perfectly and has captured these special moments in her beautiful comics about the everyday joys of being with someone you love. You'll be pleased to know she also has a comic book, fittingly called Soppy.
True love is found in the little things, like making your morning coffee together.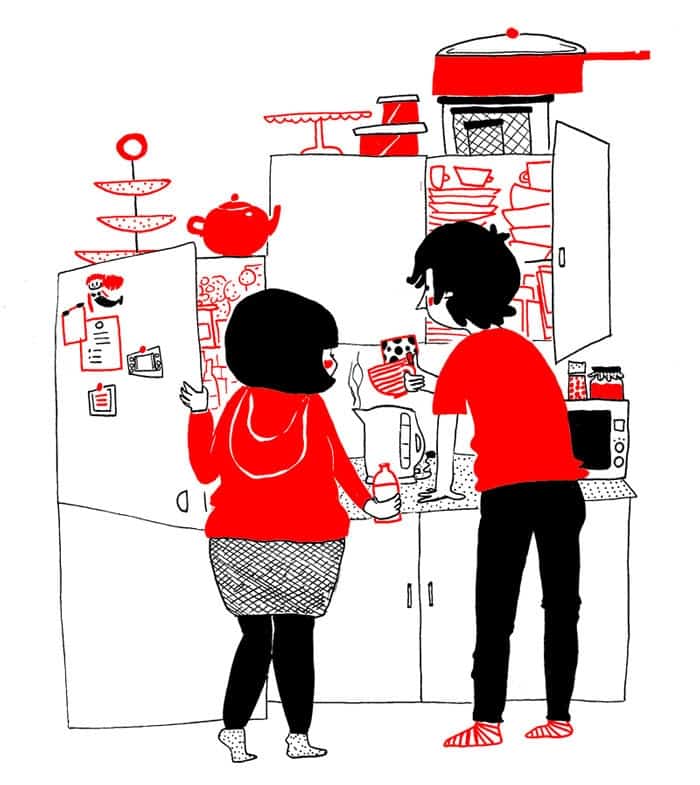 It's about being able to do your own thing in the same room.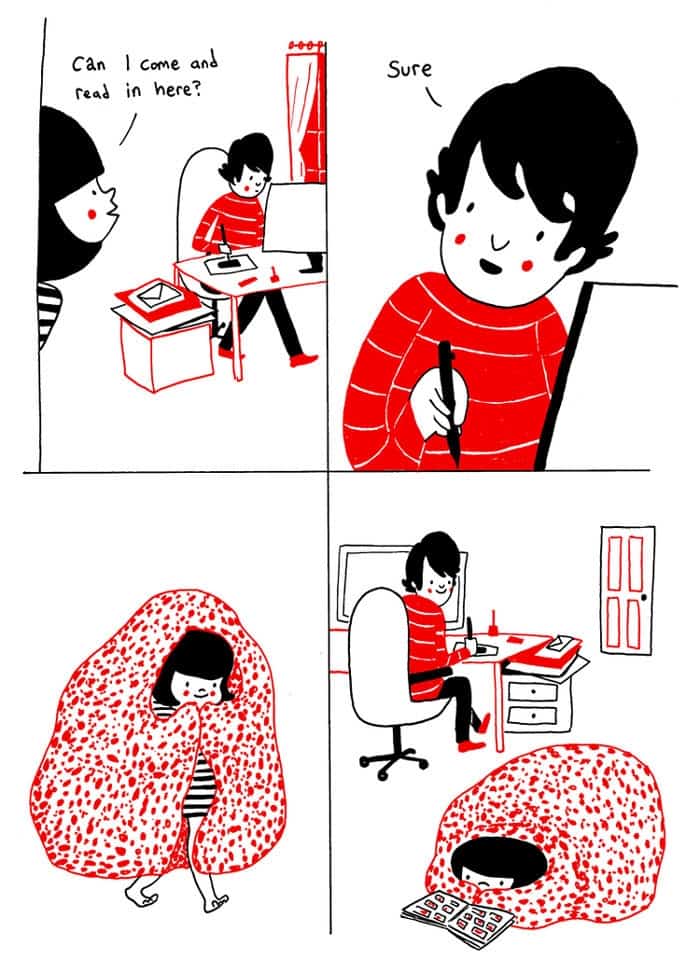 It's feeling the warmth of their body deep into the night.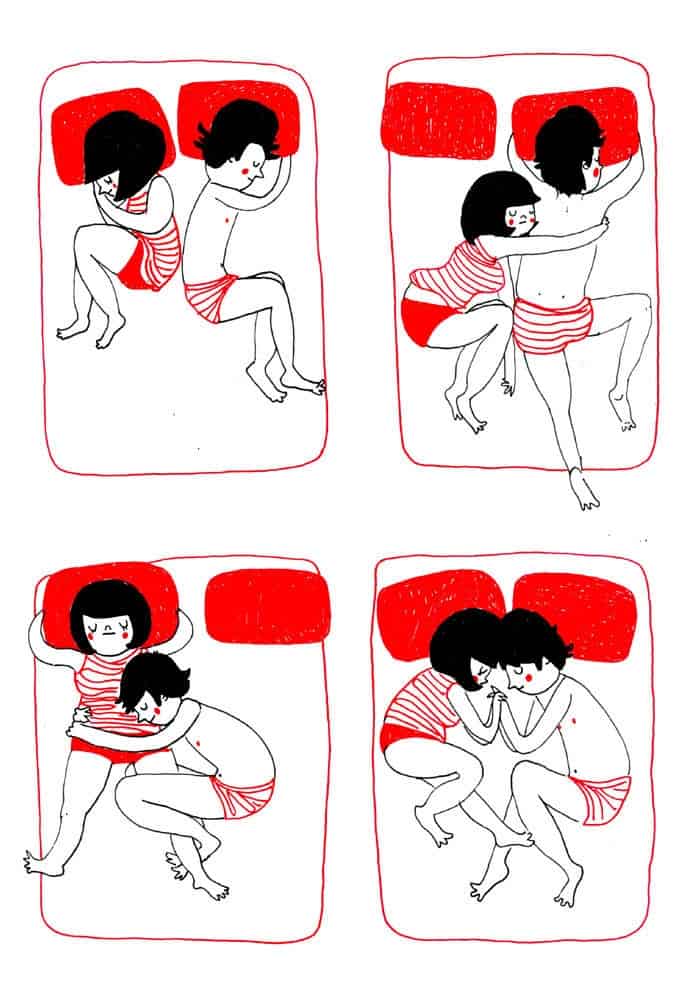 Everything is better when you're together.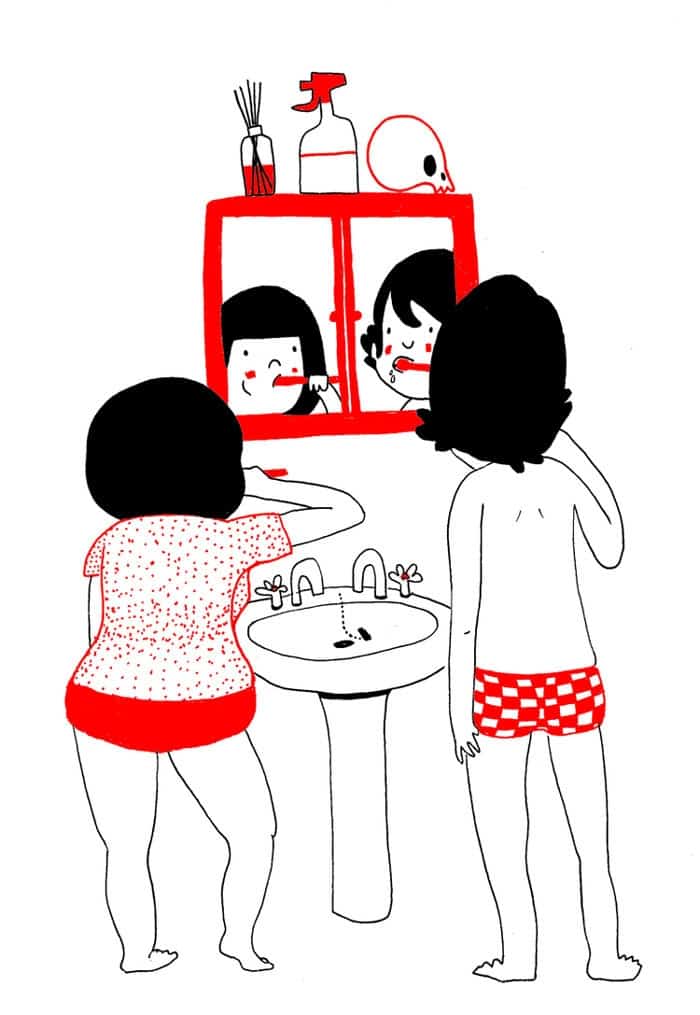 Even food shopping is fun, as long as you're with them.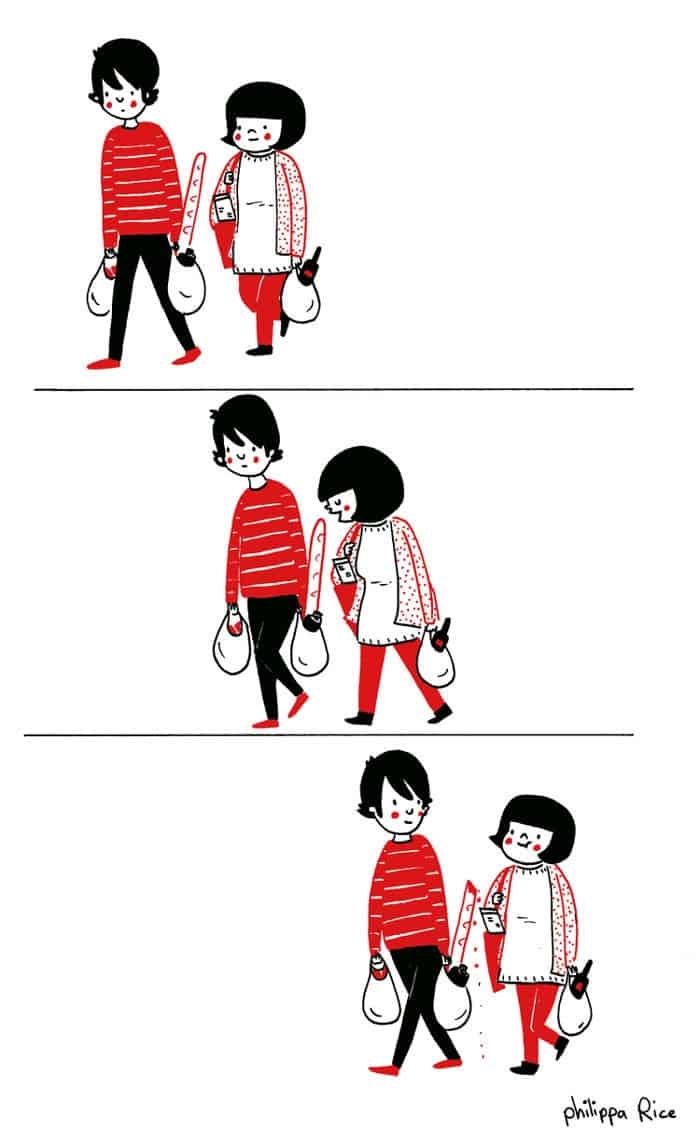 True love means big hugs.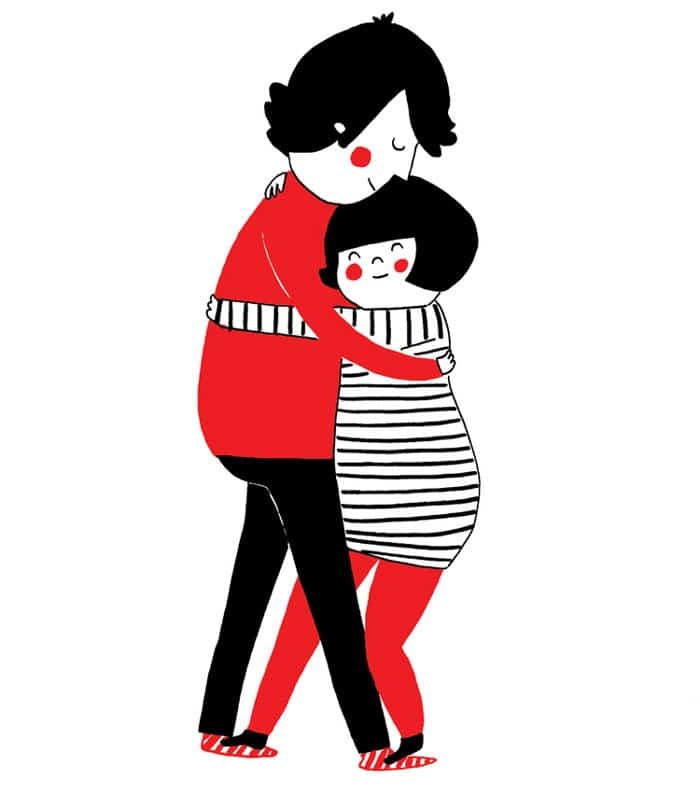 It means becoming a child again.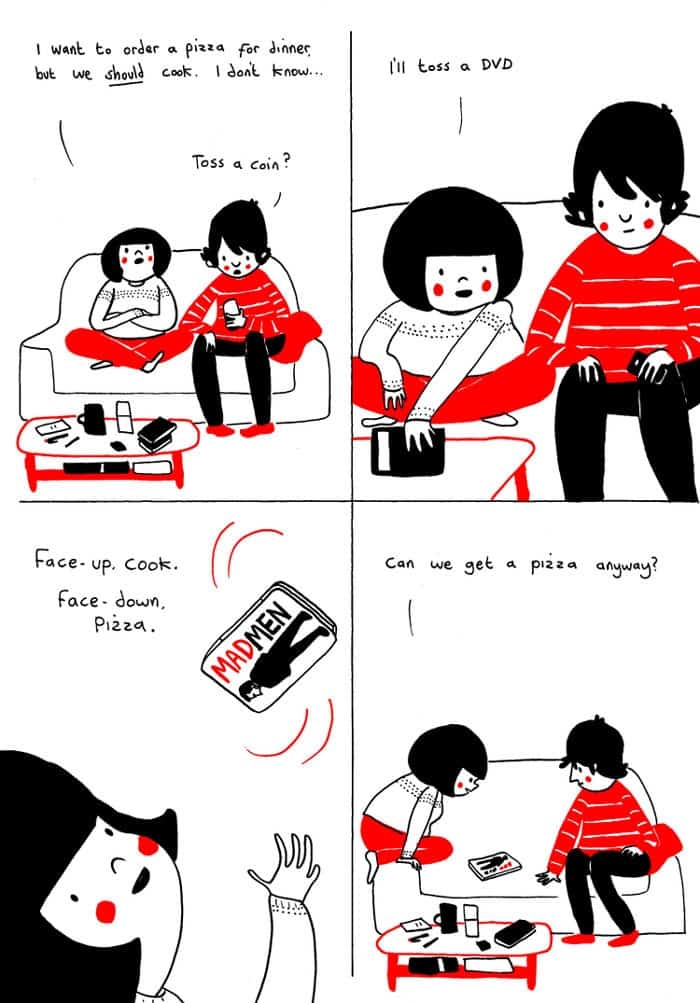 True love's hand leads you through those dark, rainy days when you're feeling blue.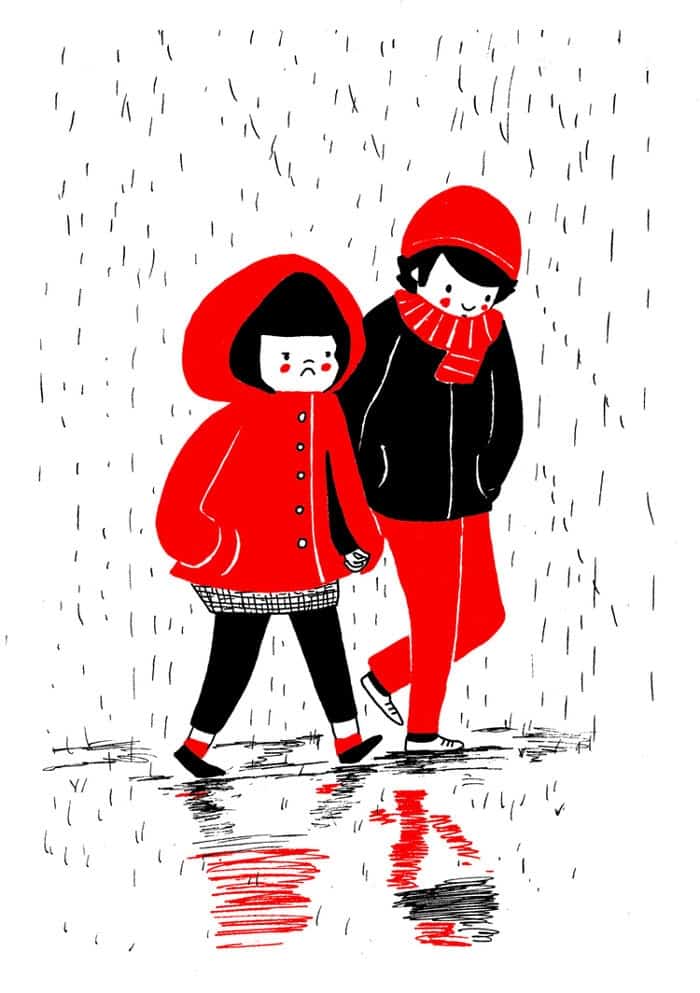 Love is getting excited about your first gas bill.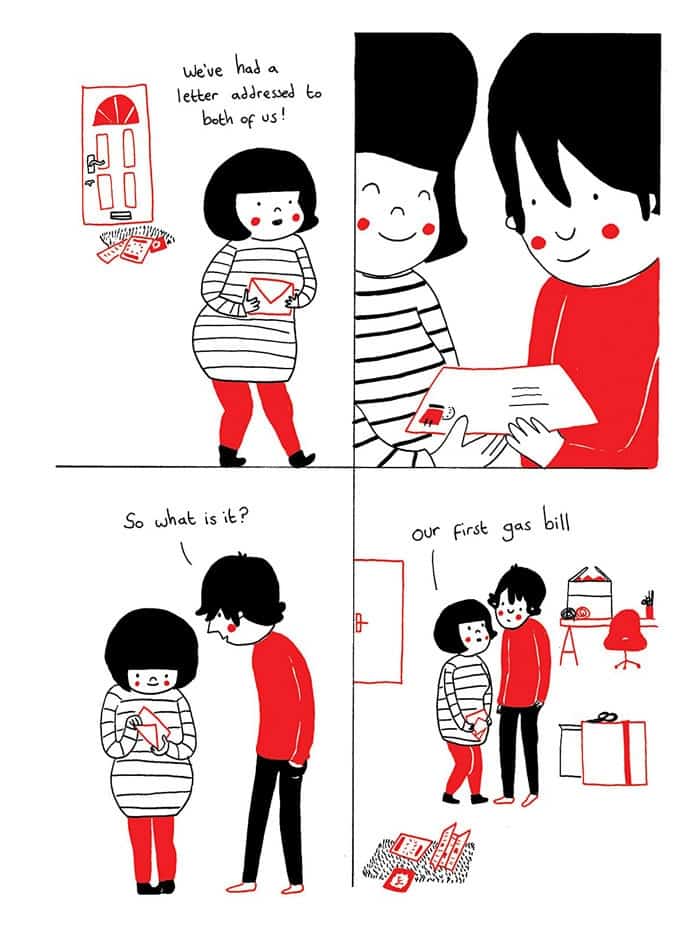 Happiness is reading in bed, together.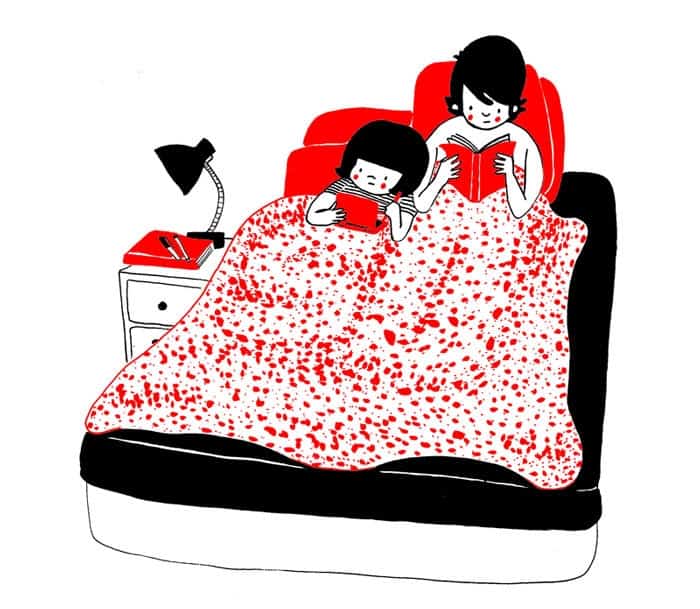 Building IKEA furniture is like being a child again, playing with your LEGO.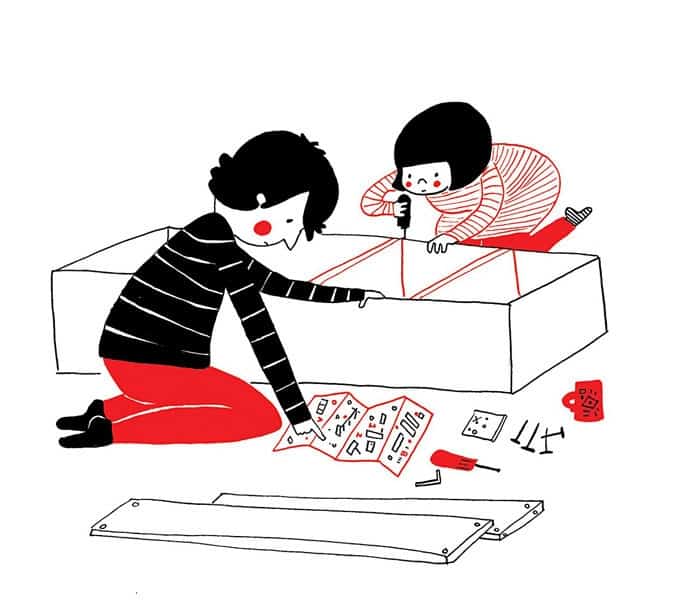 Sure, sometimes you make demands.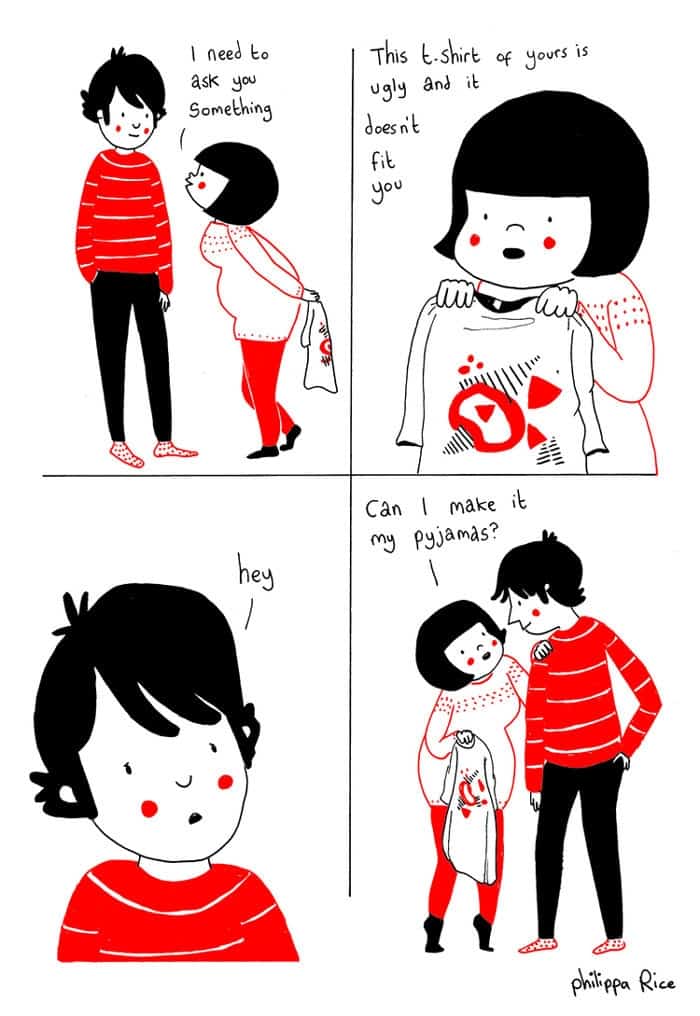 But mostly you work together.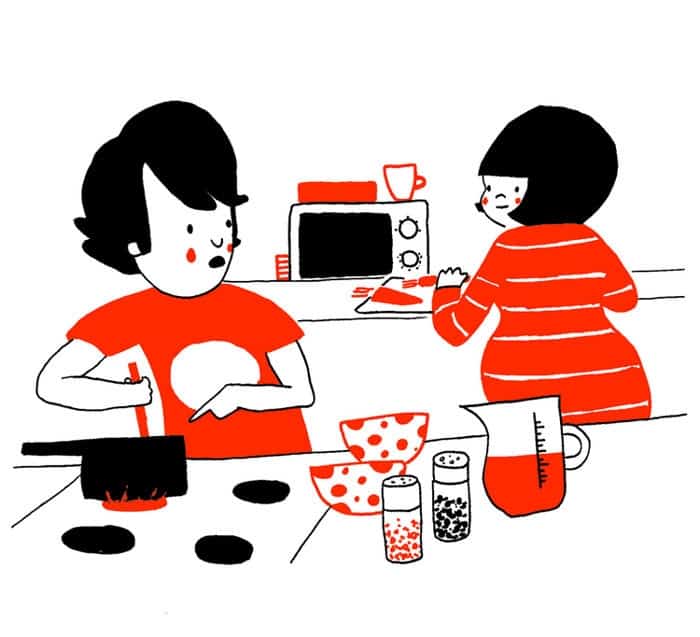 Even the tiniest problems matter to your loved one.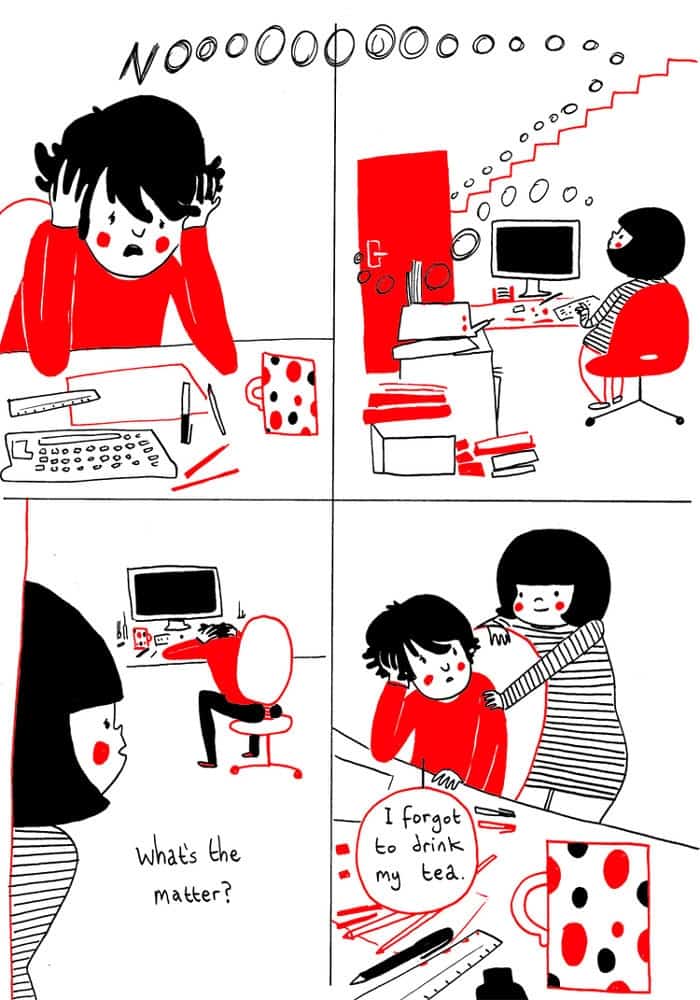 Your favorite time is sitting in bed having long, happy talks.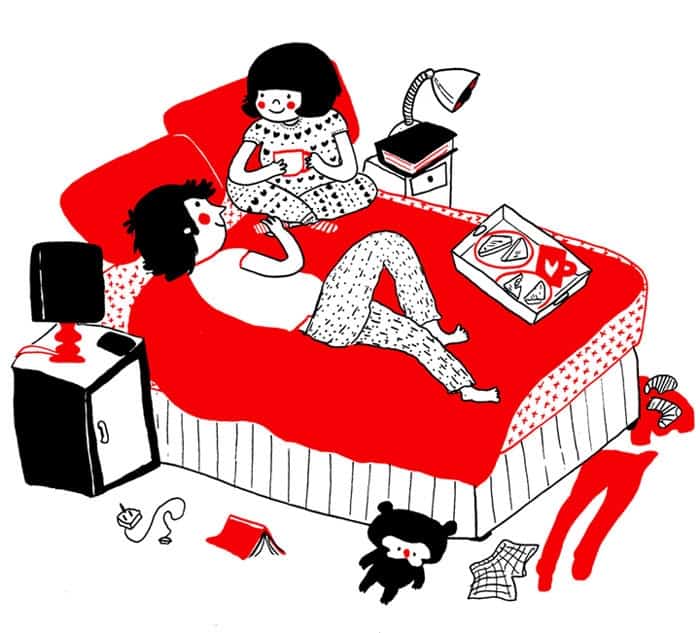 Closely followed by cozy couch time.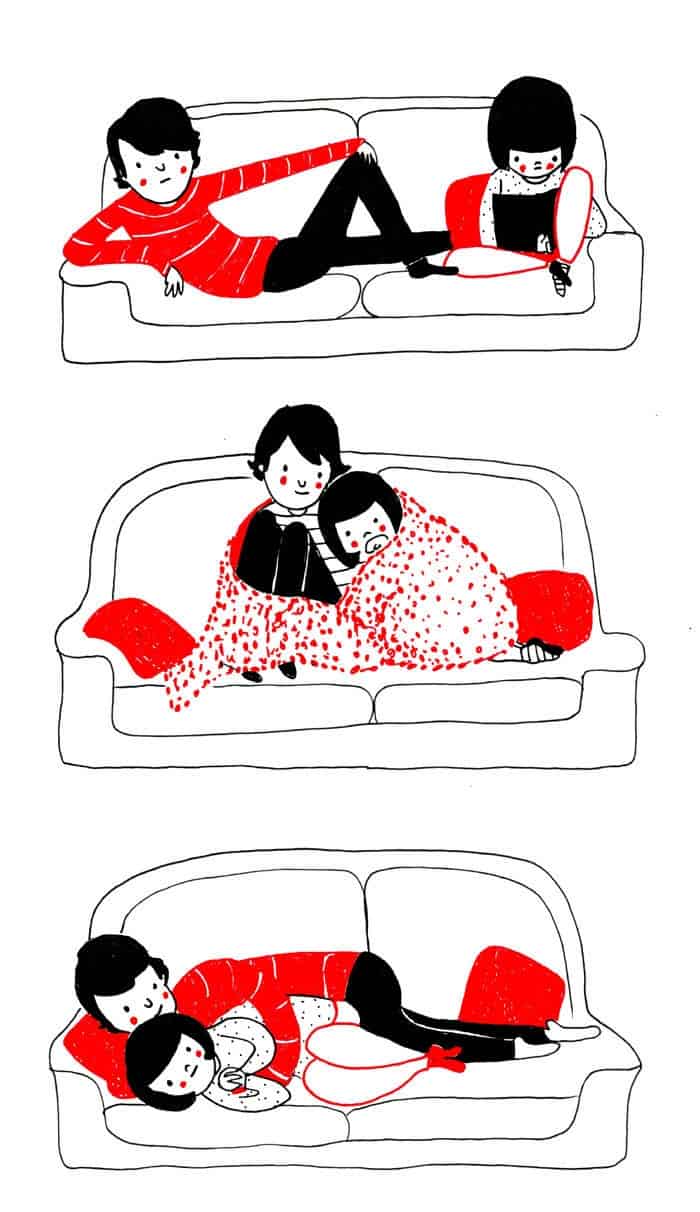 When you're together, everyone else melts away.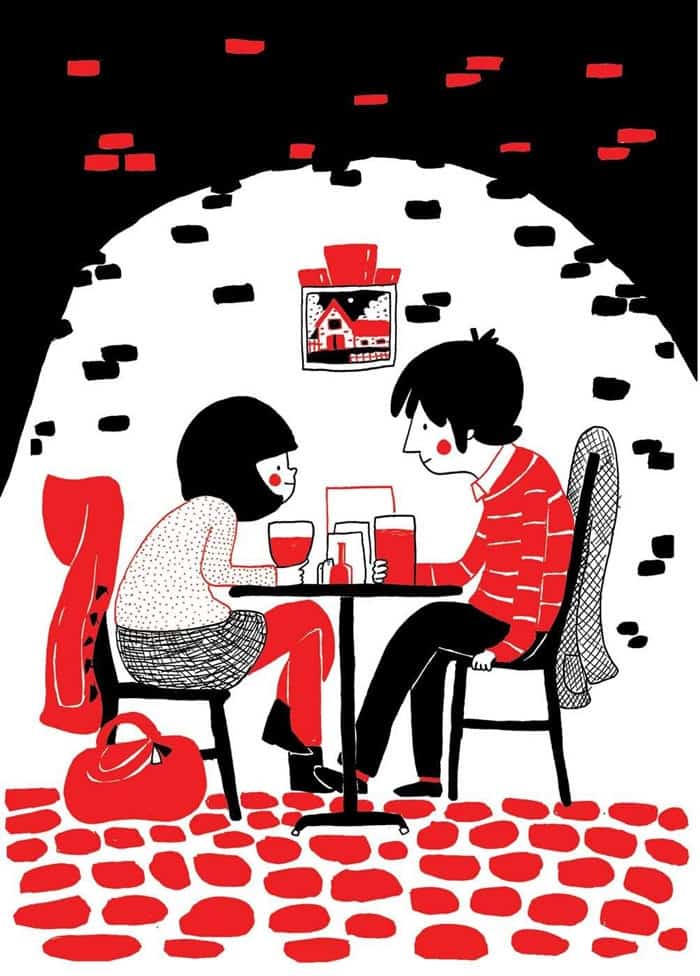 The chilly autumn breeze can't touch your warm hearts.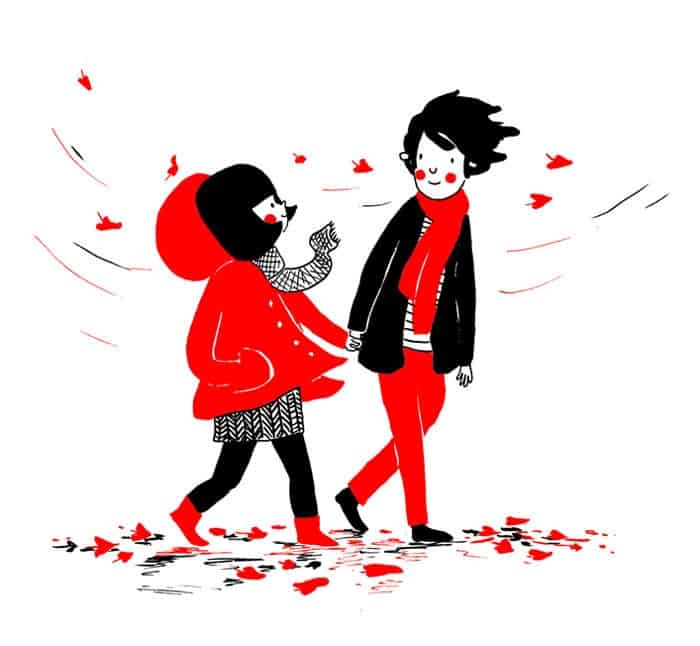 Love means knowing when you need to say sorry.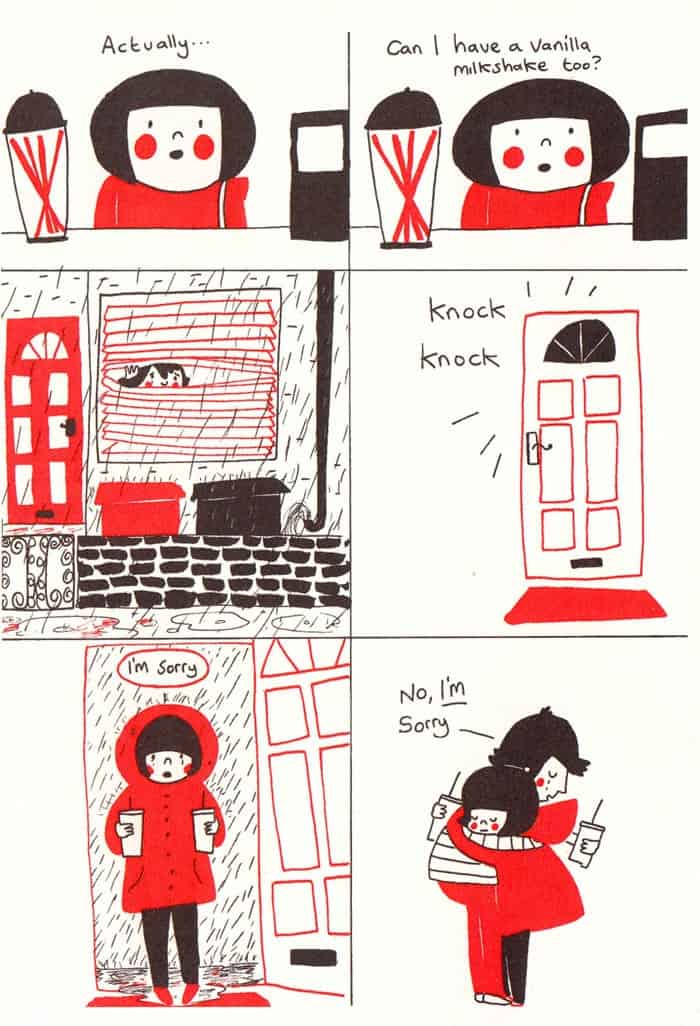 Love is curling up into a little ball and being stroked by your loved one.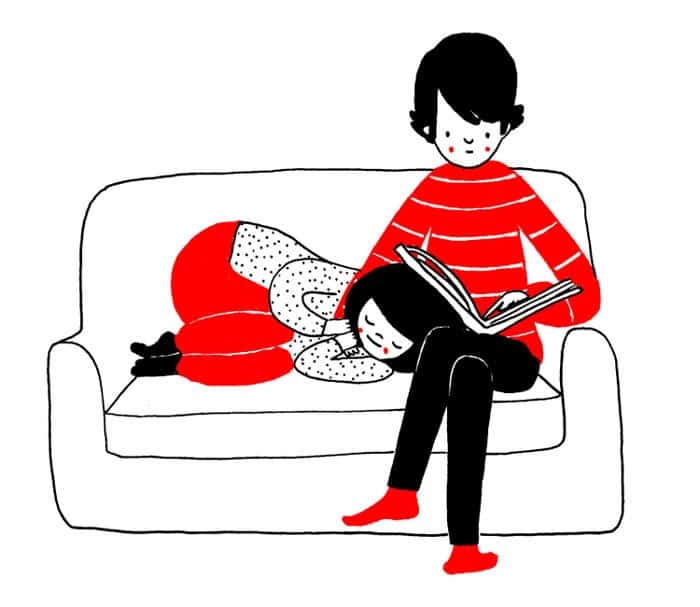 Love is about exploring.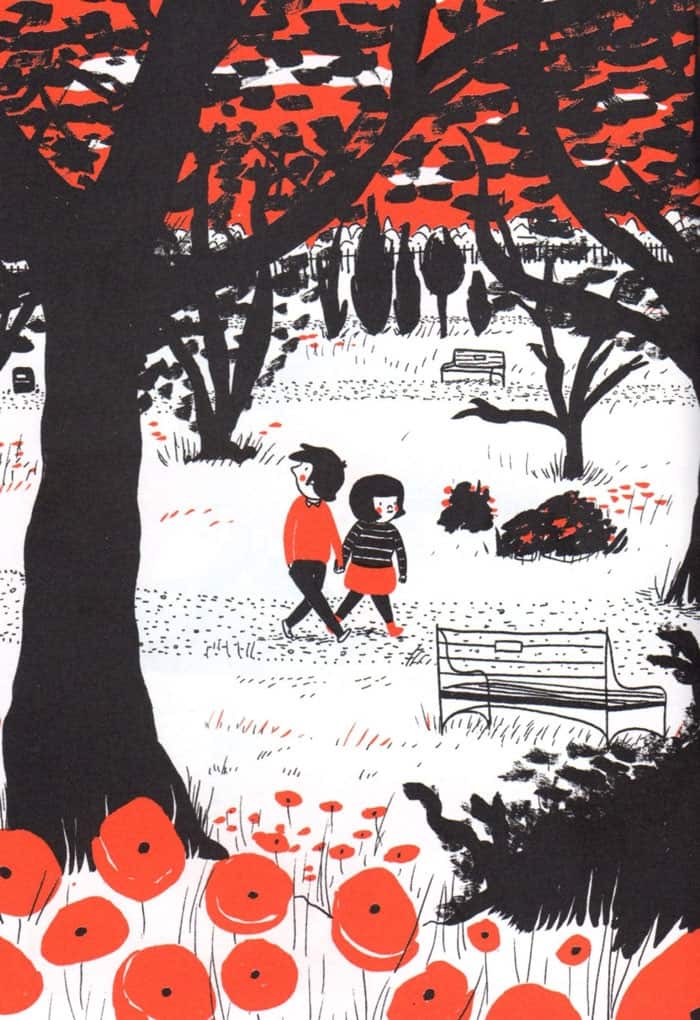 It's about compromise.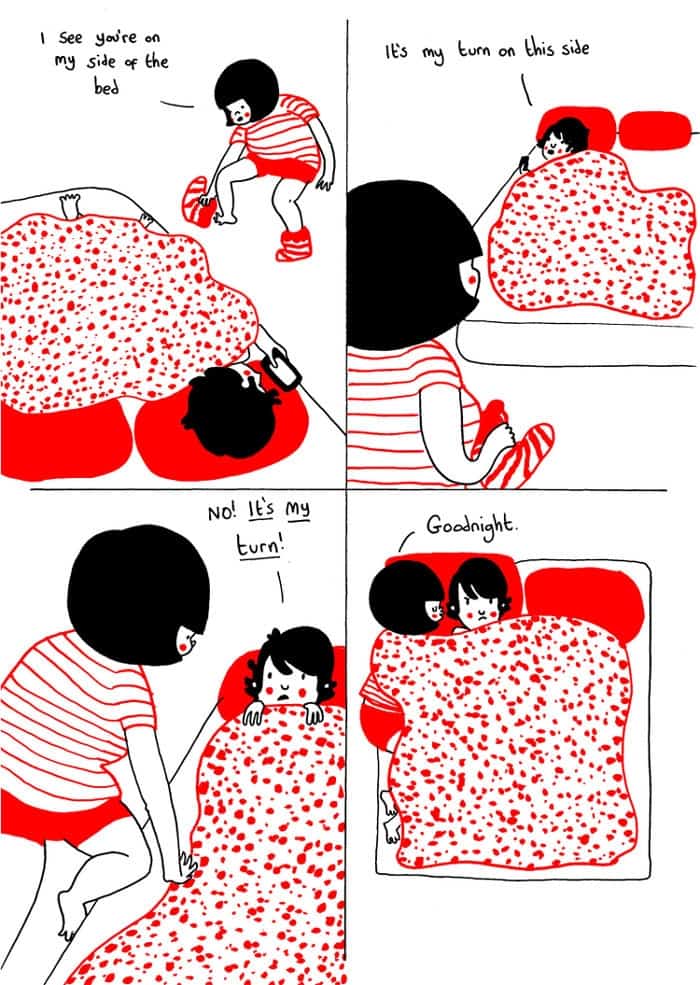 But above all, it's about looking out into the distance…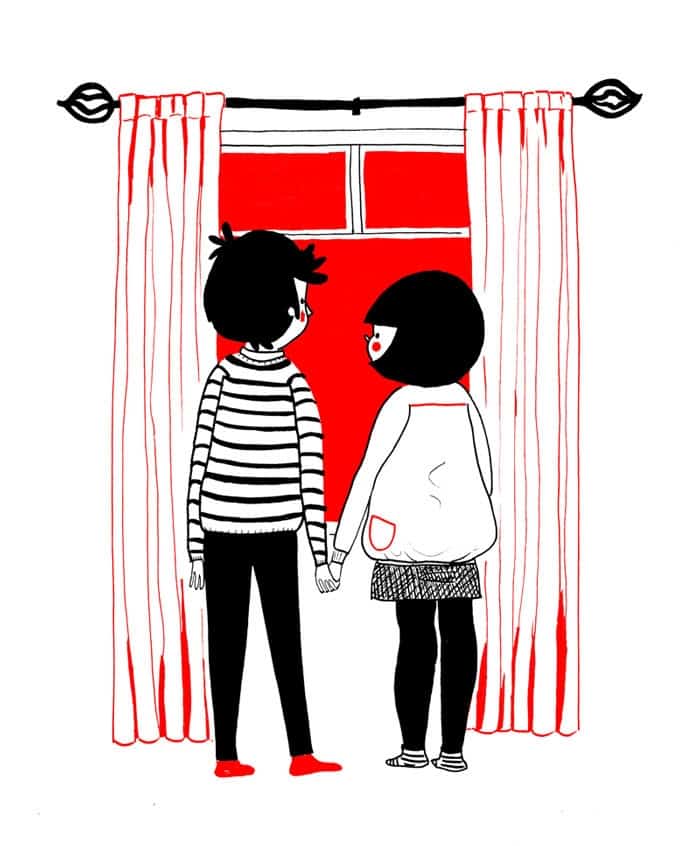 … And seeing each other in it.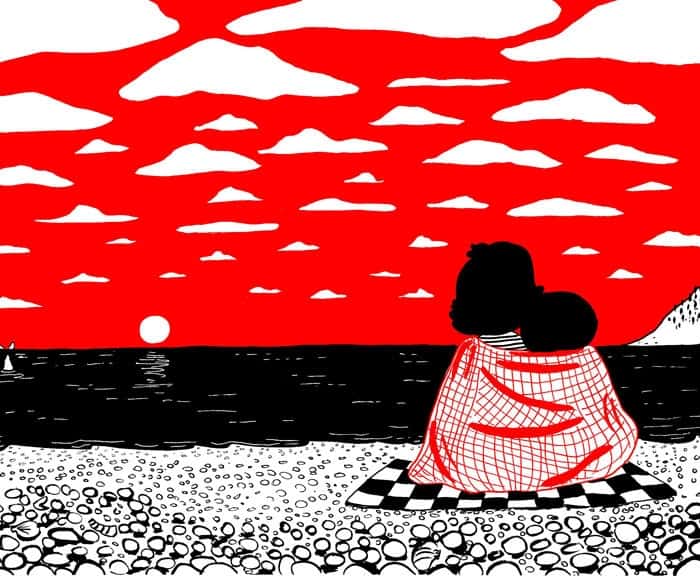 If you liked these illustrations, you can purchase Rice's book Soppy on Amazon.