When 56-year-old Lorna Johnson passed away last month, her children knew just what to do to honor the eccentric, fun-loving grandma, who called herself a "white witch."
"My mum's favourite time of year was Halloween," her son, Neil Johnson said.  "She said you need to celebrate, you need to have a party. So we're not going to sit around feeling sorry for ourselves. My mum wouldn't want that."
So the family decided to send UK-based Lorna off with one last costume party.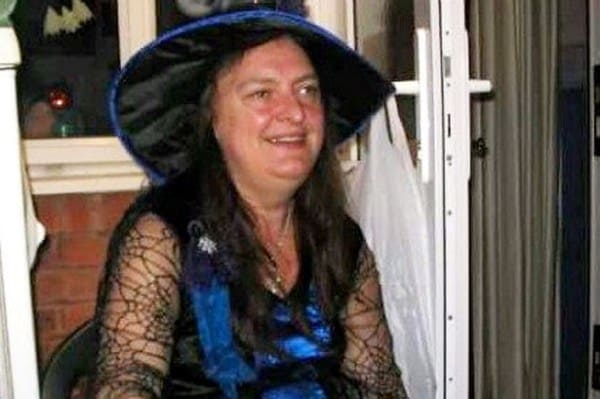 Johnson Family
 "When we were deciding what to do for her funeral, it just seemed the perfect thing," said Neil.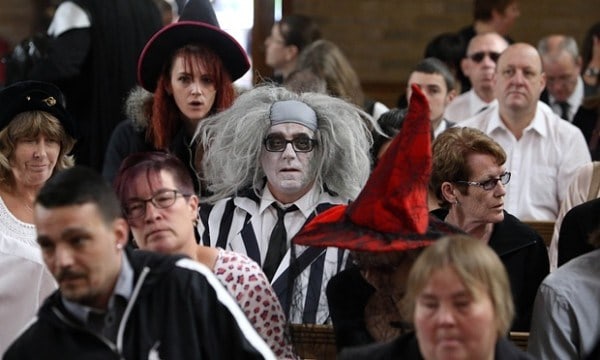 Steve Parsons
The funeral director, Brett Houghton, led the funeral procession dressed as Darth Vader.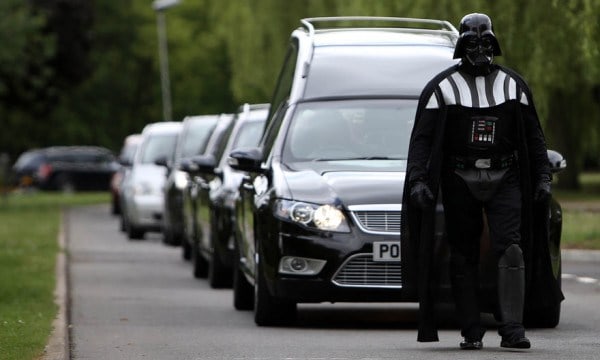 Steve Parsons
"We personalise every detail of a funeral as much as possible to make it unique to that individual. Lorna's family wanted today to be a celebration of her life and we're confident that her personality will shine through," said Houghton.
Lorna's son Neil dressed as the Tasmanian Devil. Another mourner came as Beetlejuice.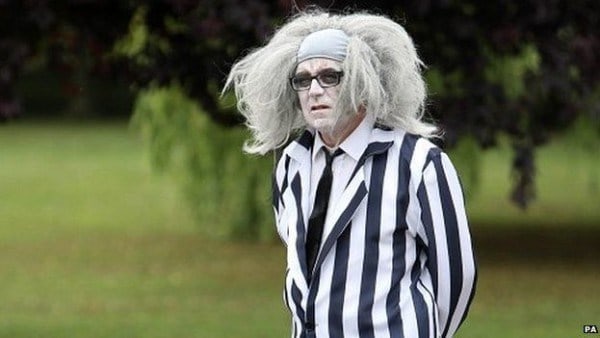 Steve Parsons
Lorna's four children and 10 grandchildren all arrived in costume for the funeral service.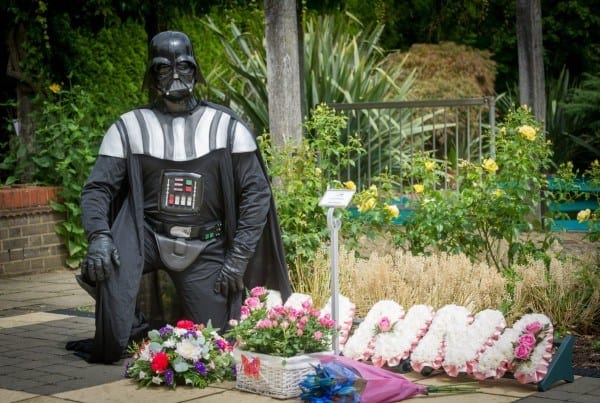 Steve Parsons
Many women donned witch hats in honor of Lorna's mystical interests.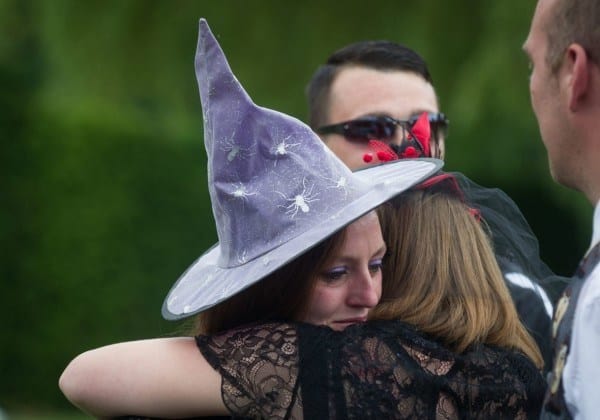 SWNS
At the end of the service, Lorna's favorite Dolly Parton songs were played.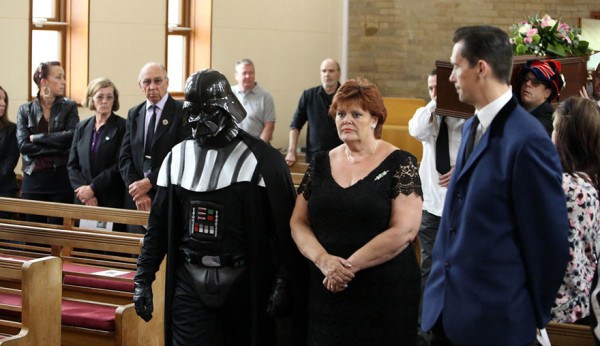 Steve Parsons
Lorna's costume funeral will no doubt be remembered by her loved ones for a lifetime.