UK mom Sarah Ivermee has developed a line of hearing aid and cochlear implant decorations in order to help children feel more confident when wearing their devices in public.
Her son Freddie has a cochlear implant, but it was actually the daughter of a friend who inspired Sarah's cool ear-decor invention.
Her friend's daughter was embarrassed to wear her hearing aid to school, so Sarah suggested decorating it with stickers. It worked like a charm.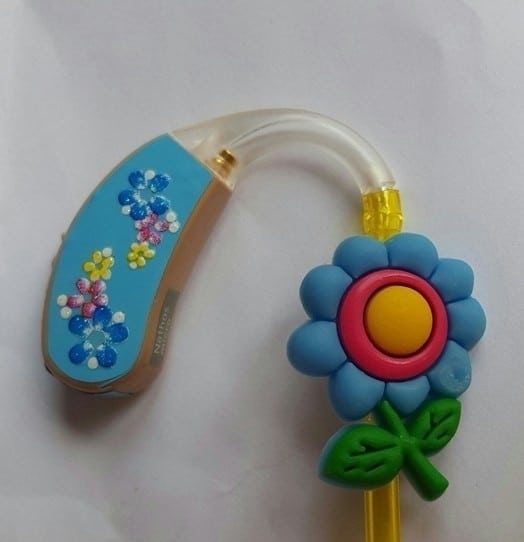 "She loves them and loves the fact that she can have fancy designs and her friends don't," Sarah said.
Sarah recognized the potential right away and started developing specially designed sticker appliques and fun charms to attach to children's hearing devices.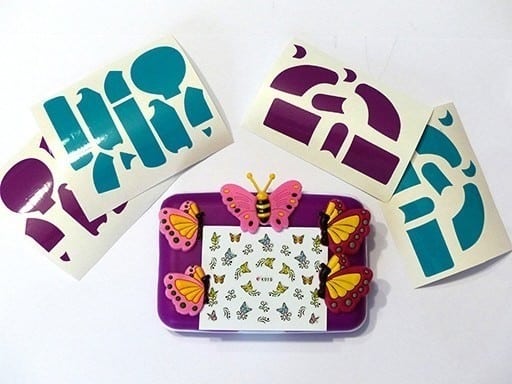 "I thought there would be a lot of families struggling with children who don't want to wear their [devices], and I felt I had to help," Sarah told The Mighty.
Superheroes like Spider-Man were an obvious choice.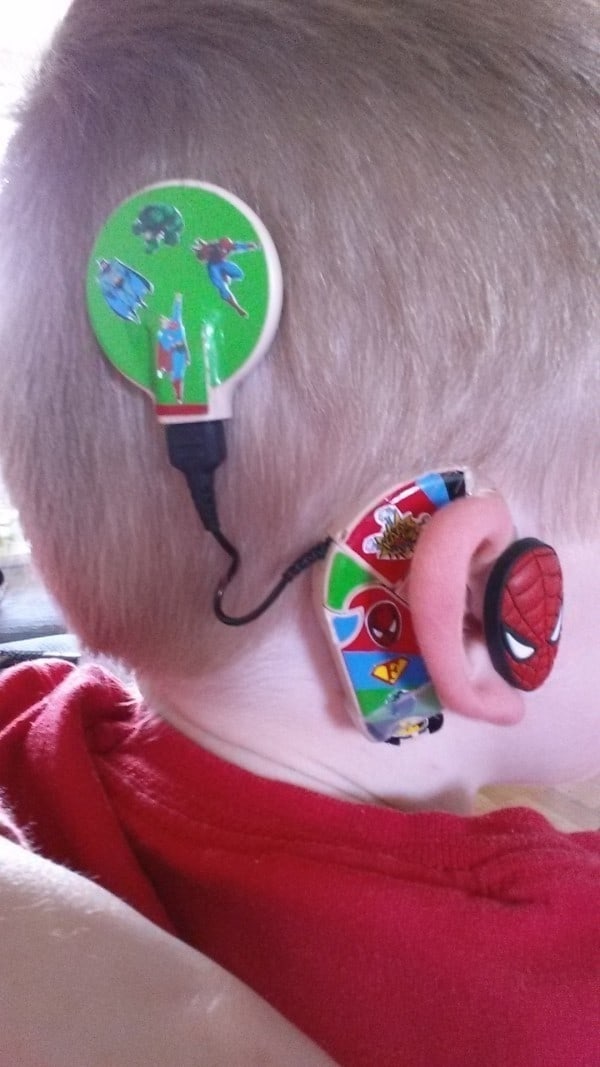 How about a Teenage Mutant Ninja Turtle to hang out with all day?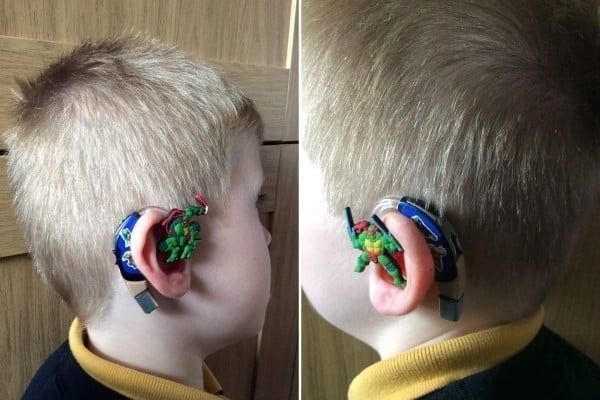 "Howdy, partner!"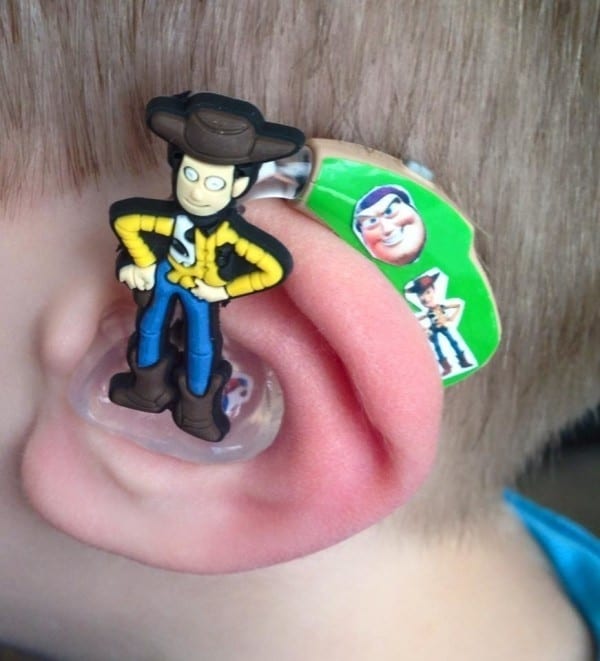 "Hulk smash!"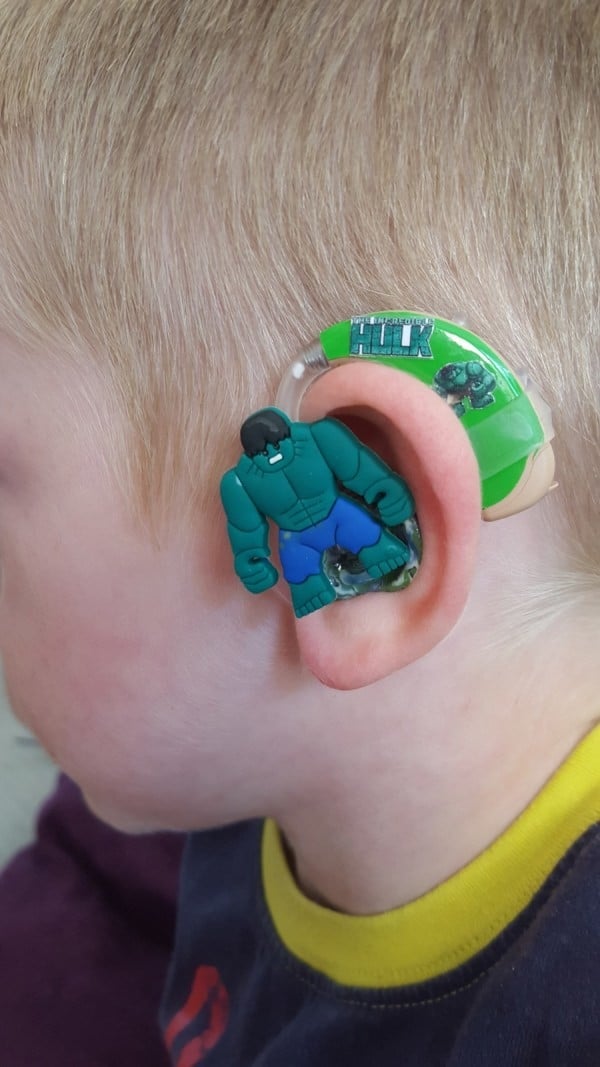 Special designs can be made for sports fans.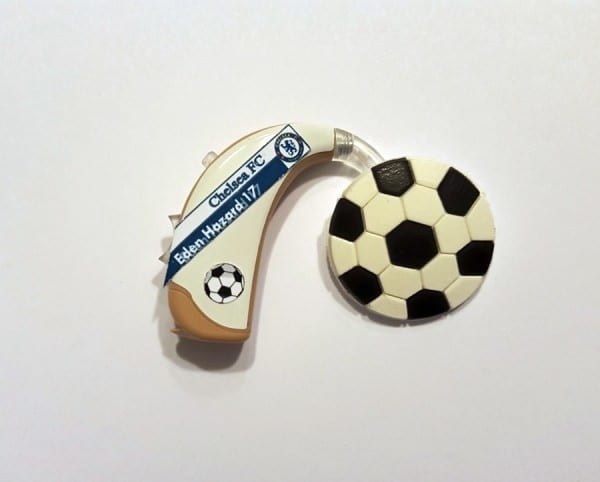 Cars coming through, beep beep.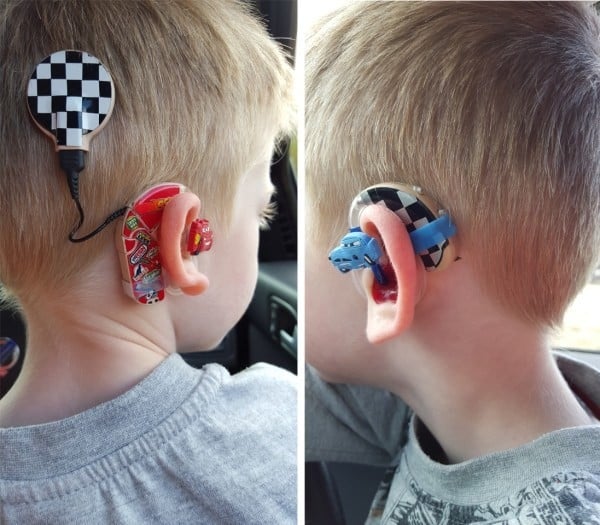 Sarah is constantly looking to expand her selection so that there's something to appeal to every child.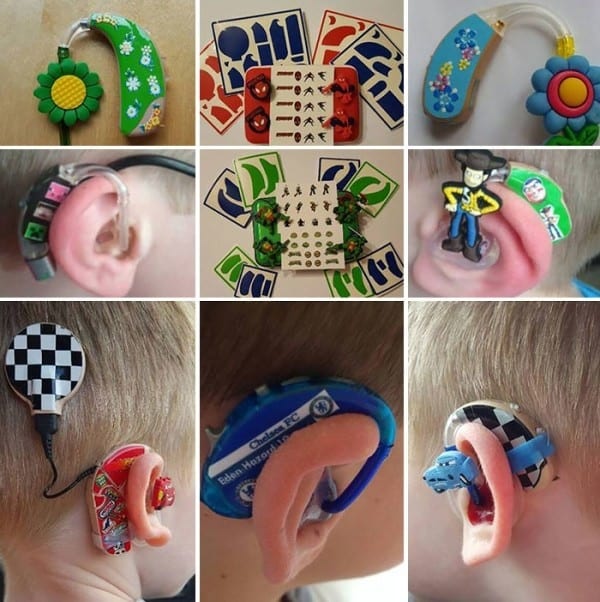 See more My Lugs designs and purchase decoration kits at Sarah's website and Facebook page.
You May Also Like