Dining underwater as you watch marine life in their natural habitat may seem like a thing of whimsy, but it's a reality at a resort in the Maldives.
Located 500 meters offshore and accessible by speedboat from the main PER AQUUM Niyama resort is Subsix, the gorgeous underwater restaurant designed by Poole Associates.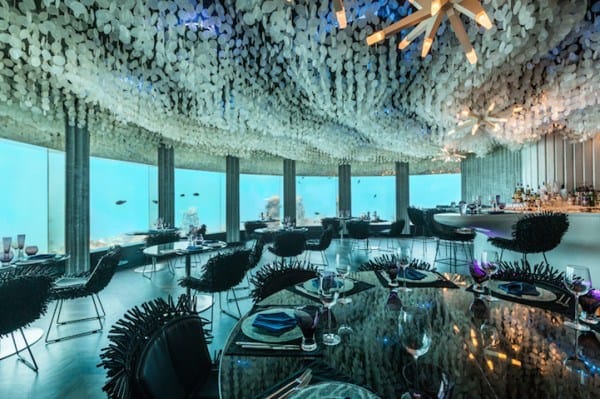 Originally an underwater nightclub, the space was converted into a trendy dining spot early this year with updated decor that seamlessly integrates with the aquatic aesthetics of its unusual surroundings.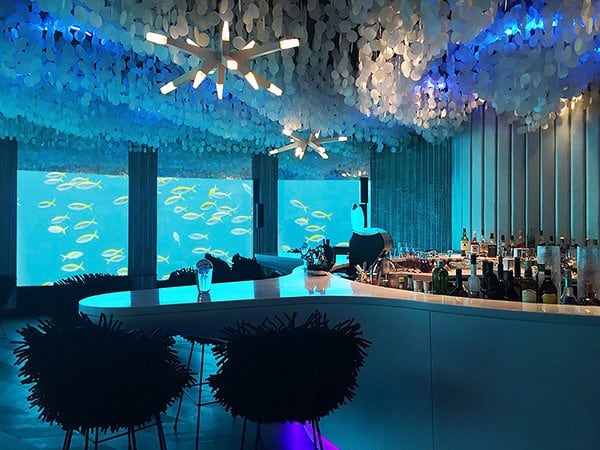 Capiz shells by the thousands are draped from the ceiling, while abstract chandeliers are scattered throughout the room to mimic the play of starlight on the water surface.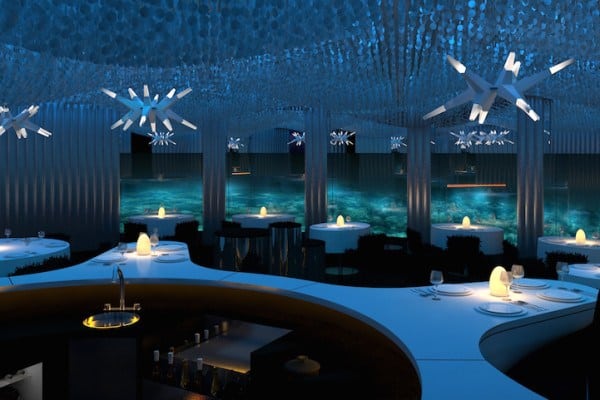 A huge clam-inspired bar made of fiberglass dominates the center of the room with lighting that changes throughout the day — pure white in the morning, lavender at dinnertime, and blue late at night.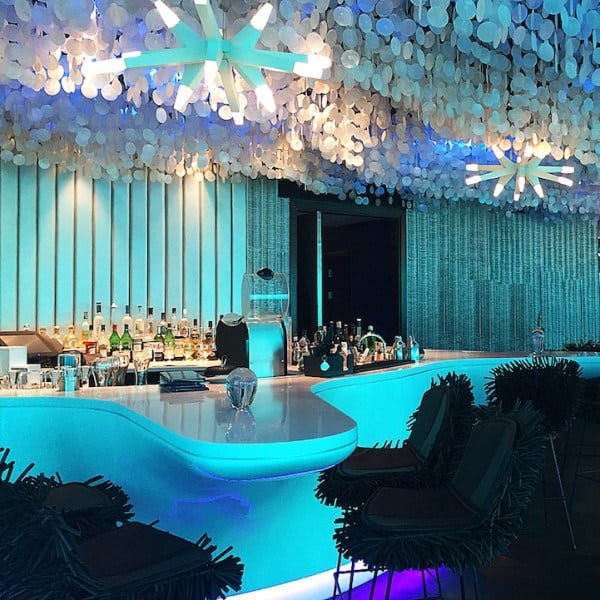 But of course, Subsix's biggest sell is its intimate proximity to the underwater world. Visitors can view over 90 coral reef species and lively undersea wildlife through the floor-to-ceiling glass windows. It's easy enough to see which are the most coveted seats in the house.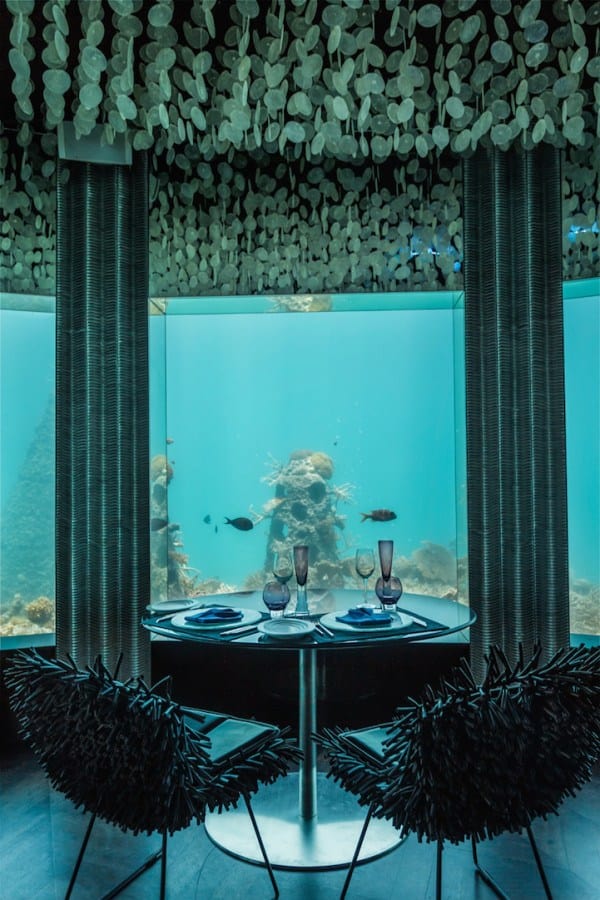 Note the Hairy Bertoia urchin chairs designed by One Degree North Limited.
"Subsix is the closest you can get to the reef without a mask or a wetsuit," says Dietmar Koegerl, General Manager of the PER AQUUM resort.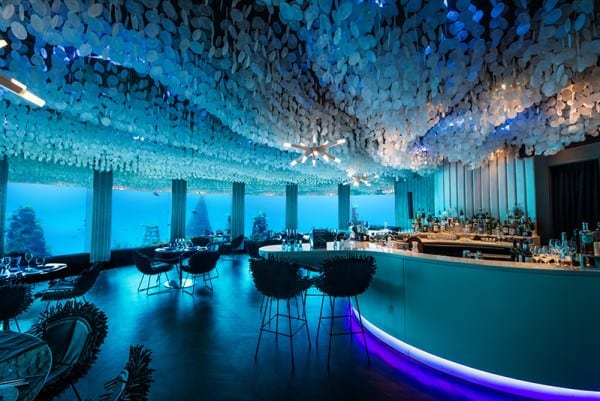 It is, indeed, a worthy addition to anyone's bucket list.
You May Also Like