Forget pining for human love this Valentine's Day, because a pup with a whole lot of love to give is stealing the internet's collective heart.
Meet Louboutina, NYC's most famous hugging dog, with more than 58,000 followers on her Instagram account.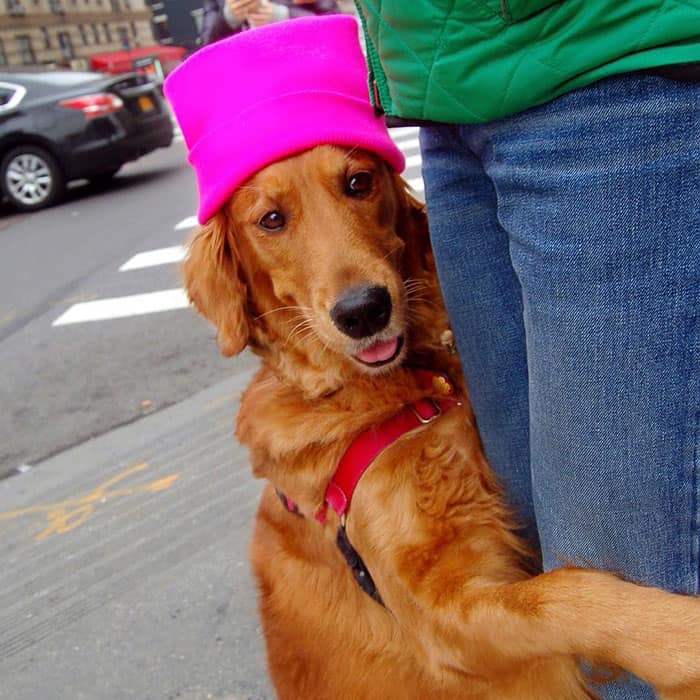 Instagram
The Golden Retriever, who's named after the famous French shoe designer, spends 2 hours a day hugging everyone she meets on her walk.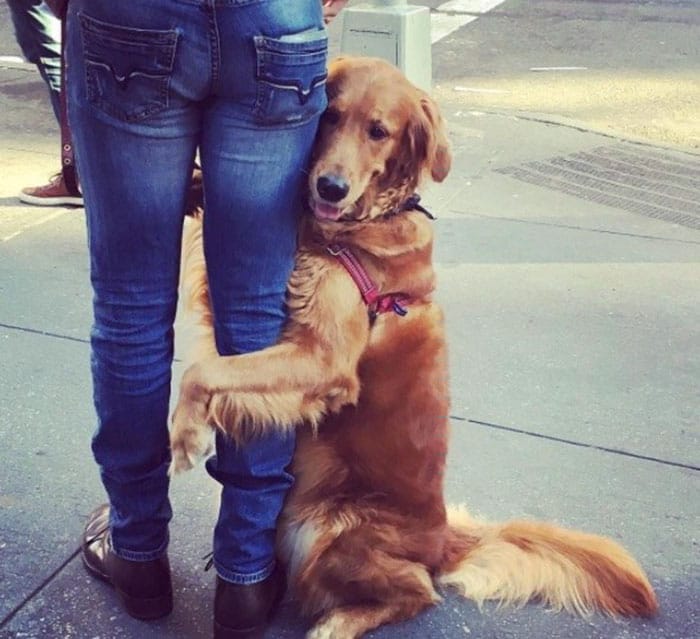 Instagram
"It's not just a regular walk," says Louboutina's human, Fernandez Chavez, "It's a walk with hugging!"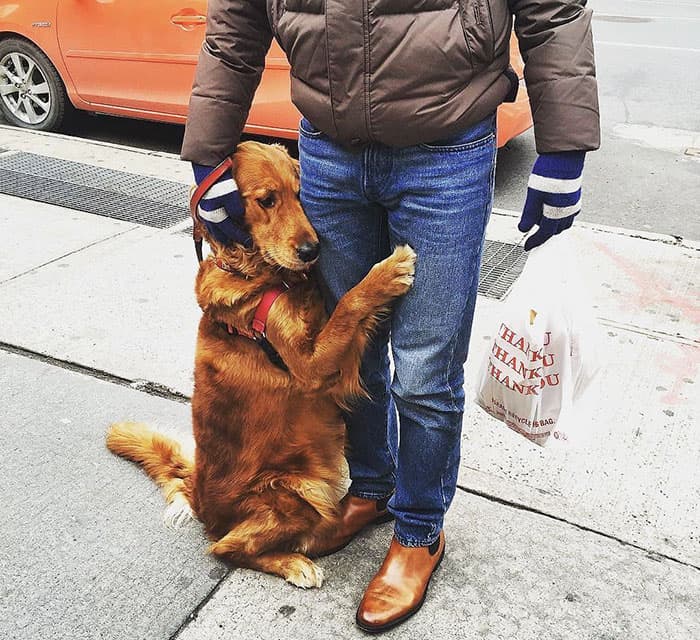 Instagram
"A lot of people say she's made their day. Like, if they had a bad day at work, maybe that's just what they needed."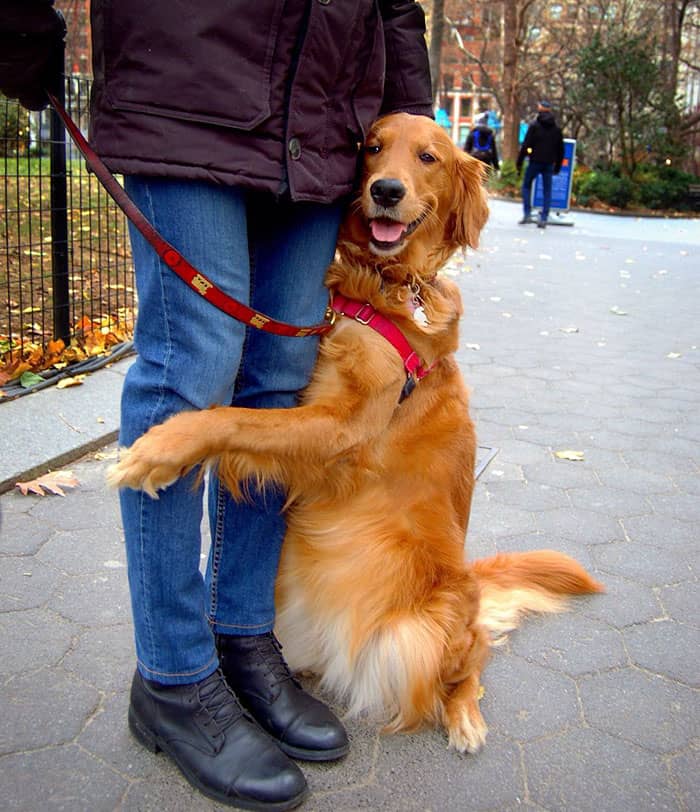 Instagram
It all started on Valentine's Day in 2014, when Loubie started holding hands with Fernandez after he had just ended a relationship.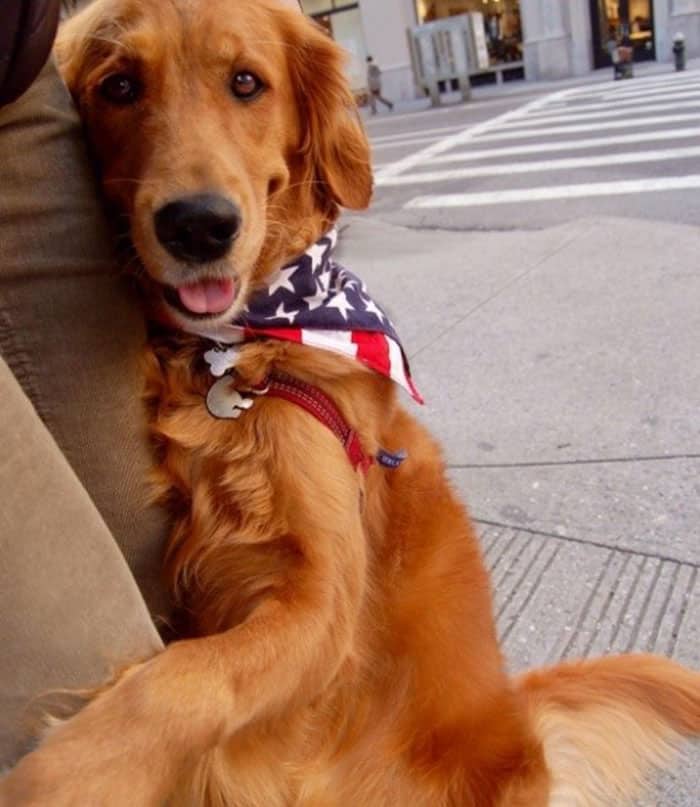 Instagram
"She just started sitting up and grabbing my hands with both of her paws, then crossing one paw over the other," he remembers, "I remember joking with my friends, 'At least I have someone to hold hands with during Valentine's!'"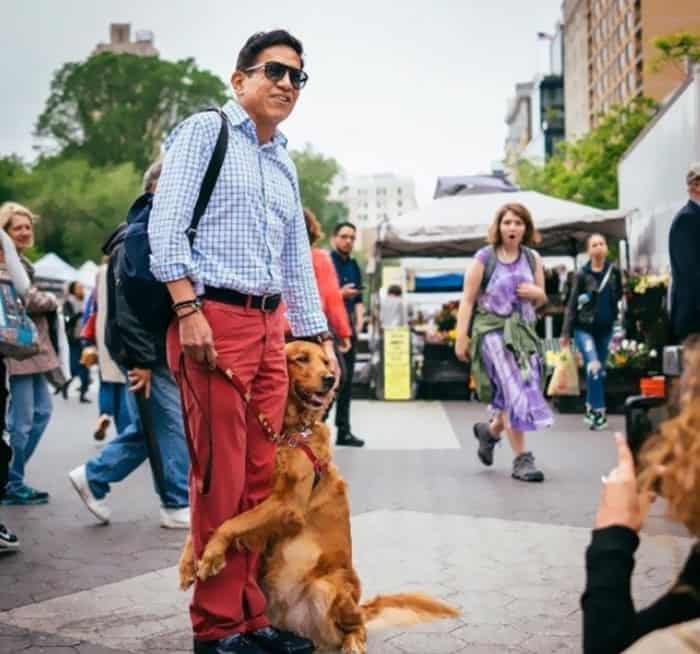 Instagram
Now, Fernandez accepts that it's not just him who needs love, but the whole world!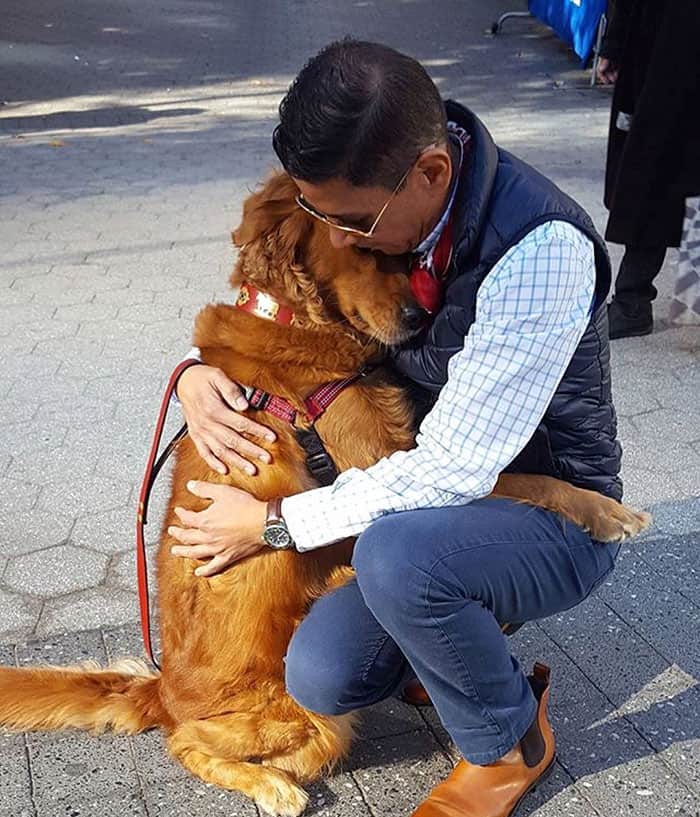 Instagram
And Louboutina has enough for everyone.

Instagram
You can keep up with loveable Louboutina on Instagram.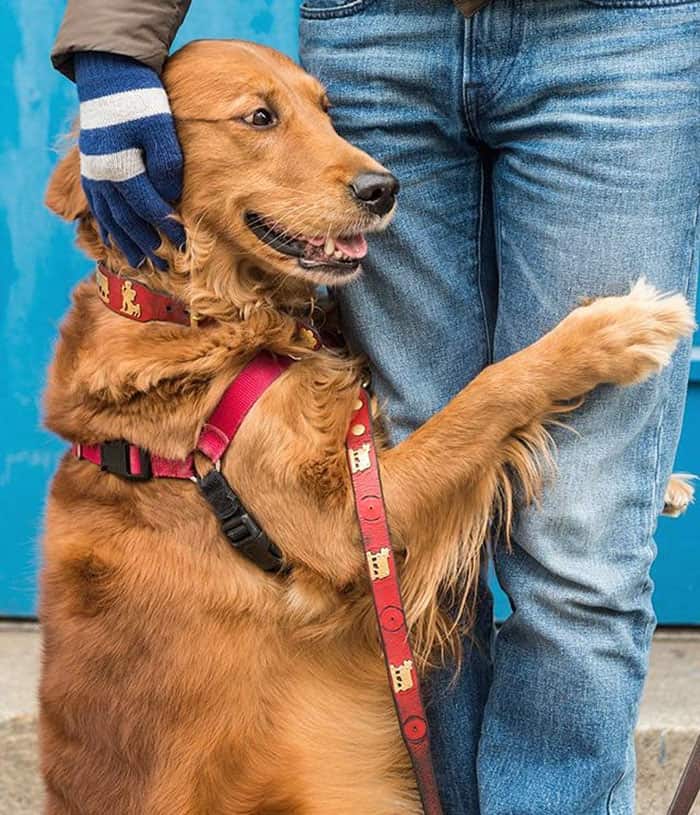 Instagram
Or, if you're ever in New York and in need of a little puppy love, you might just run into them!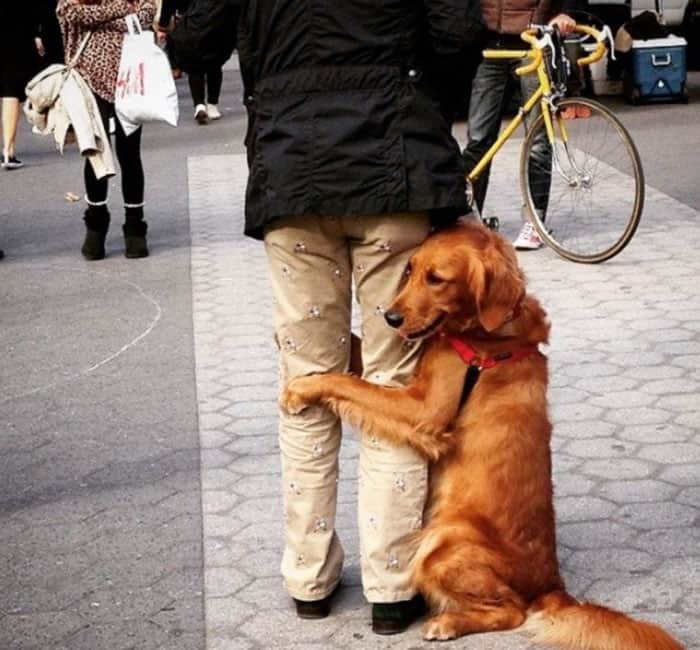 Instagram