Daisy the Chihuahua was born with underdeveloped front legs and a ridiculously cute underbite. She was found on the streets but, thanks to her new owners, she's now learning to run with her prosthetic "leggies".
This is how Daisy used to run.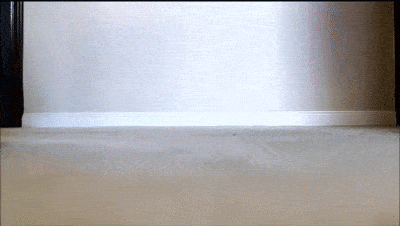 YouTube/UnderbiteUnite
Unsurprisingly, she was sometimes mistaken for a rabbit.
Then Daisy got this snazzy off-roader wheelchair (and sneakers), which she looks pretty pleased about.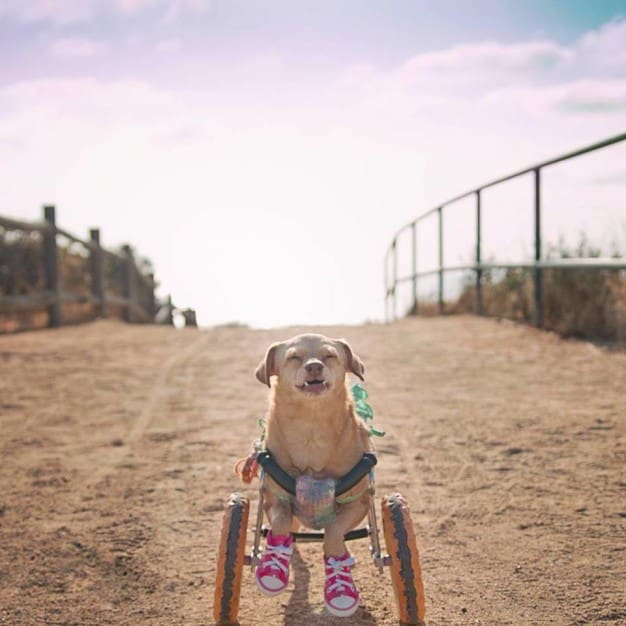 Facebook/UnderbiteUnite
But it would never be as good as running around on her own legs. So Dr Derrick Campana from Animal Ortho Care flew across the US to meet Daisy and custom build her prosthetics.
The new leggies took a bit of getting used to.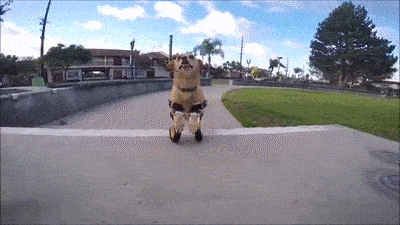 YouTube/UnderbiteUnite
"New legs, Lieutenant Dan."
Steps were particularly treacherous.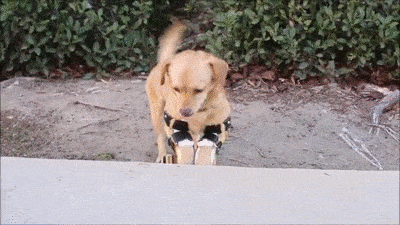 YouTube/UnderbiteUnite
She's propelling herself up using the power of tail wagging.
But after a little practice, Daisy is back to sniffing lampposts…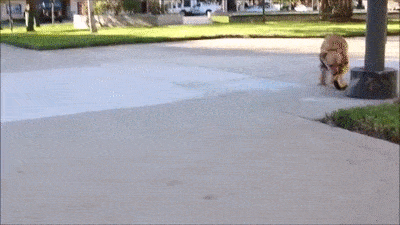 YouTube/UnderbiteUnite
…and chasing her tail like any other self-respecting puppy.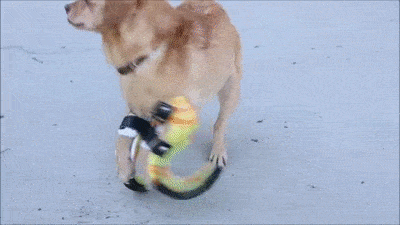 YouTube/UnderbiteUnite
Daisy still uses her wheelchair every now and then to avoid putting too much stress on her spine.
She can finally join best pal Mickey for walkies.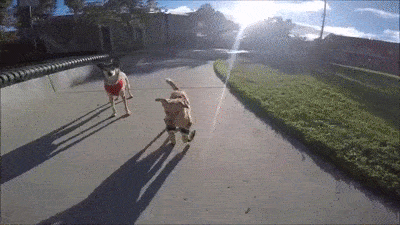 YouTube/UnderbiteUnite
Even if she can't quite keep up yet.
But Daisy's too busy to care. There's stuff to do over here, guys.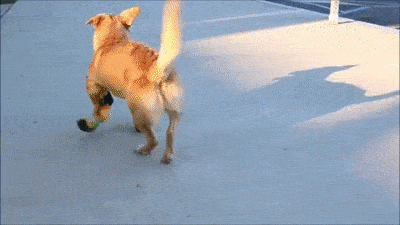 YouTube/UnderbiteUnite
You go, Daisy.
You can find out more about Underbite Unite's work to raise awareness of animals with special needs at their website, or keep up with Daisy's progress at her blog or Facebook page (told you she was busy).
You're also more than welcome to sit back and feel your heart warm with the full video of Daisy learning how to walk:
[youtube id="X8QlMLGWvyQ"]