What happens when you mix modern art and architecture? You're about to see for yourself. These are some of the strangest and most unique buildings in the world, but we love them for how unusual and cool they are. Which one of these strange buildings is your favorite?
1. Mind House (Barcelona, Spain)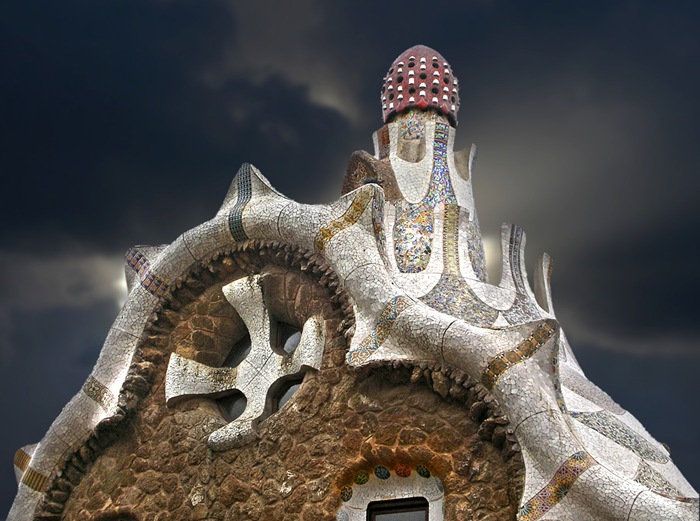 2. The Crooked House (Sopot, Poland)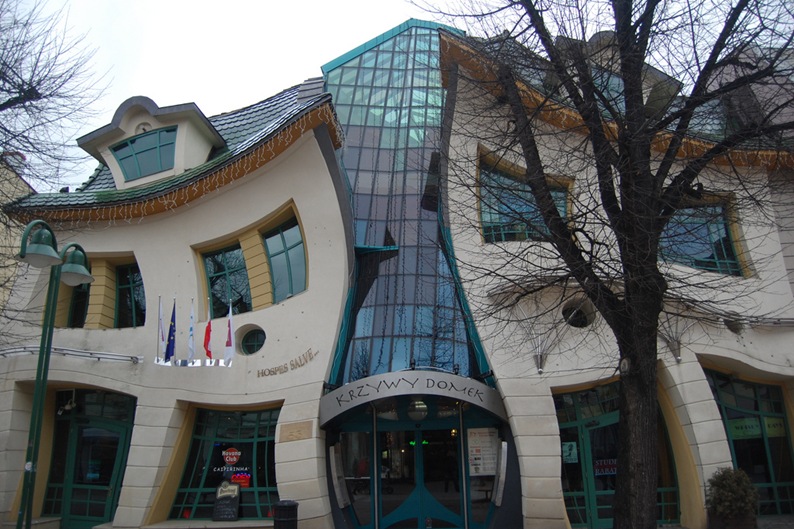 3. Stone House (Guimares, Portugal)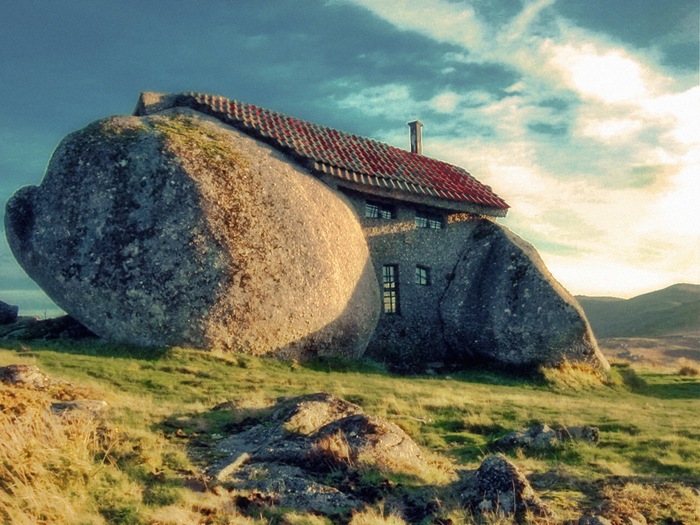 4. Lotus Temple (Delhi, India)
5. Cathedral of Brasilia (Brazil)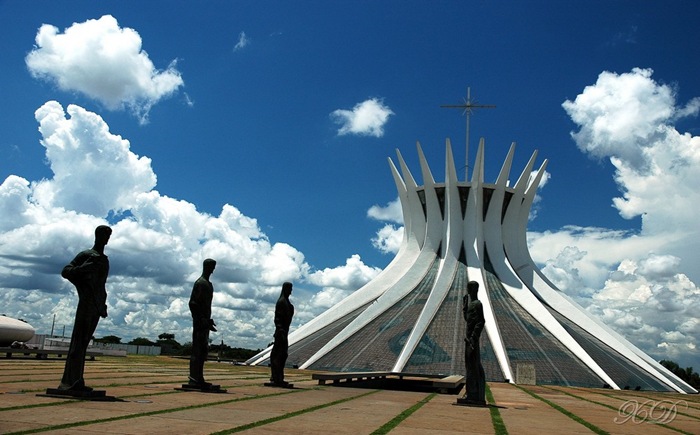 6. La Pedrera (Barcelona, Spain)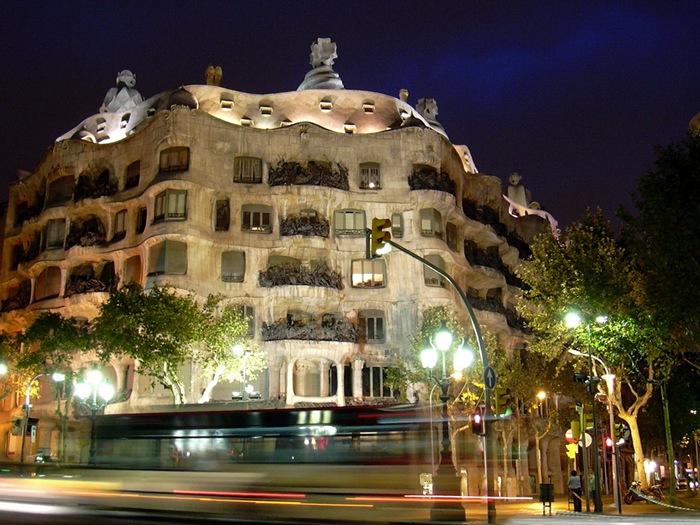 7. Atomium (Brussels, Belgium)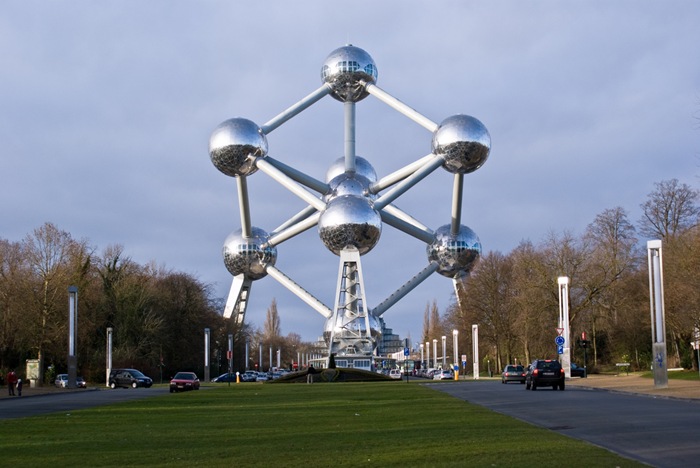 8. Museum of Contemporary Art (Niteroi, Rio de Janeiro, Brazil)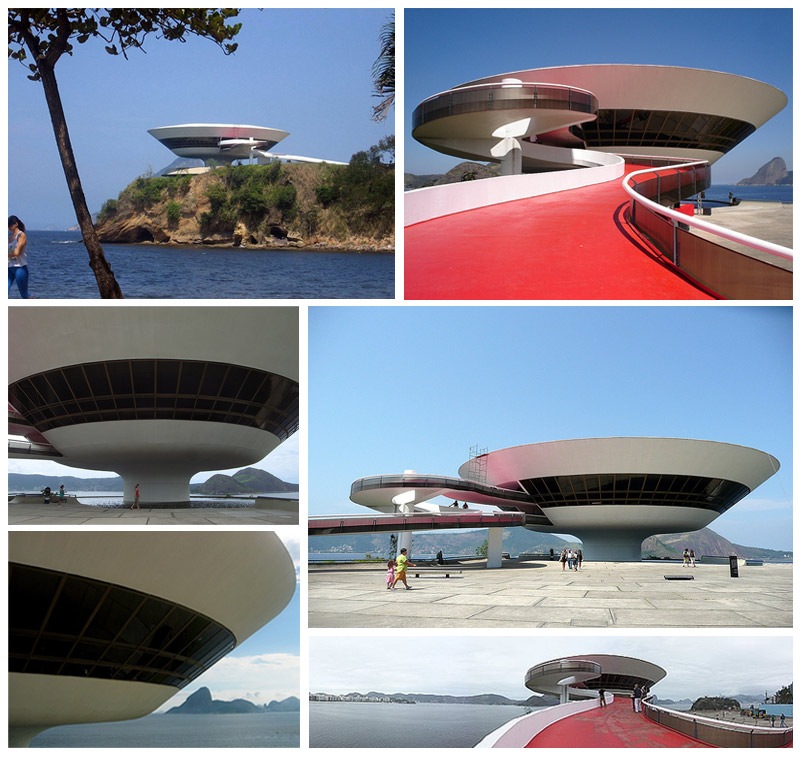 9. Kansas City Library (Missouri, USA)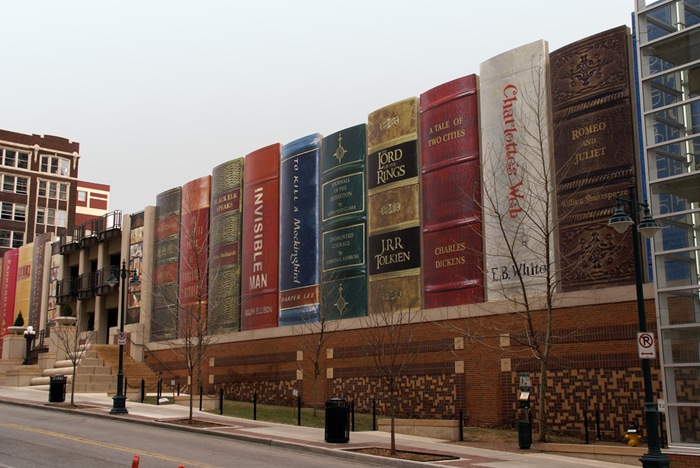 10. Low impact woodland house (Wales, UK)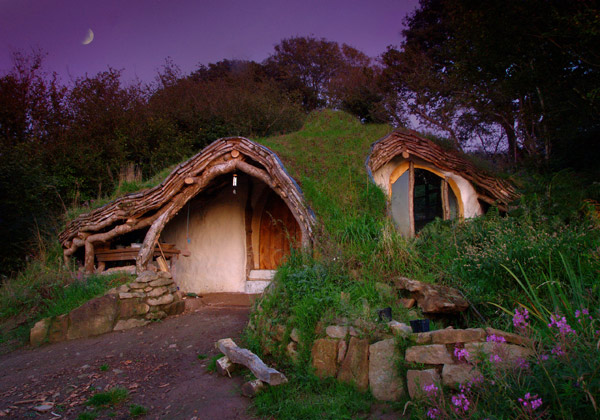 11. Guggenheim Museum (Bilbao, Spain)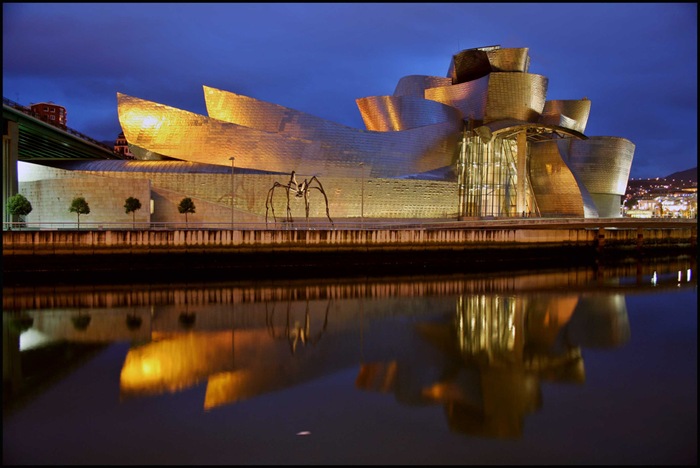 12. Rotating Tower, Dubai, UAE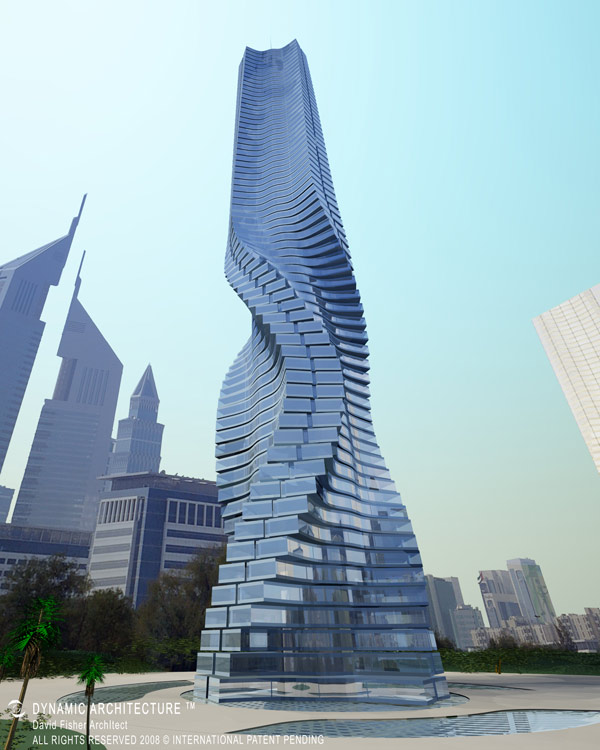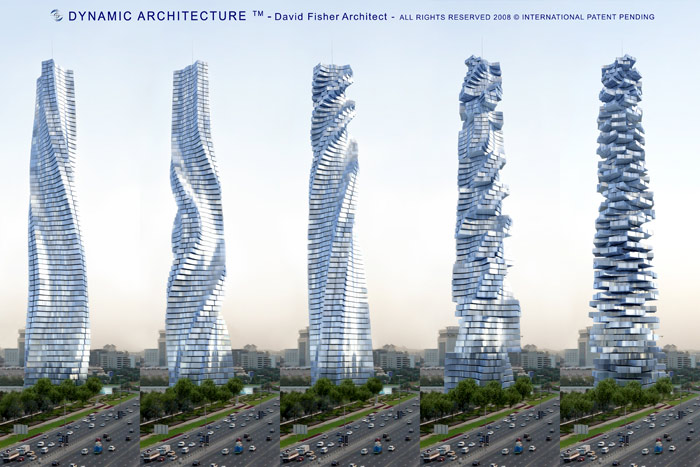 Have you ever seen a building in motion that actually changes its shape? Sounds unbelievable but not to Dr. David Fisher. This building will never appear exactly the same twice.
It is amazing that you will have the choice of waking up to sunrise in your bedroom and enjoying sunsets over the ocean at dinner.
In addition to being such an incredible engineering miracle it will produce energy for itself and even for other buildings because it will have wind turbines fitted between each rotating floor (picture 2). So an 80-story building will have up to 79 wind turbines, making it a true green power plant.
13. Habitat 67 (Montreal, Canada)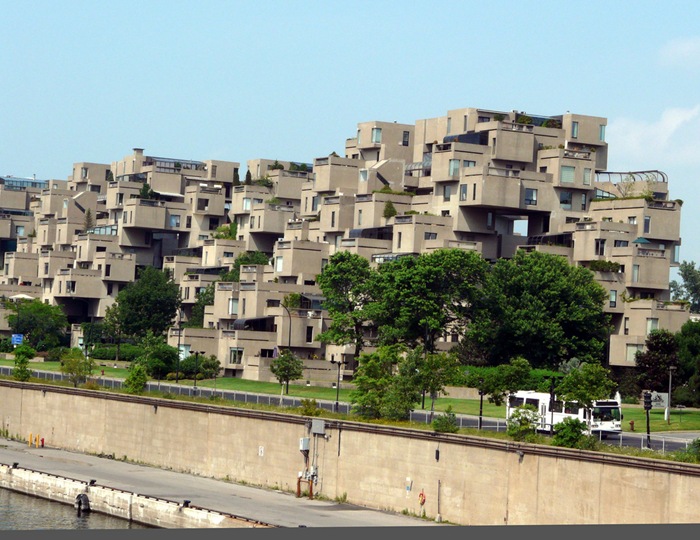 14. Casa da musica (Porto, Portugal)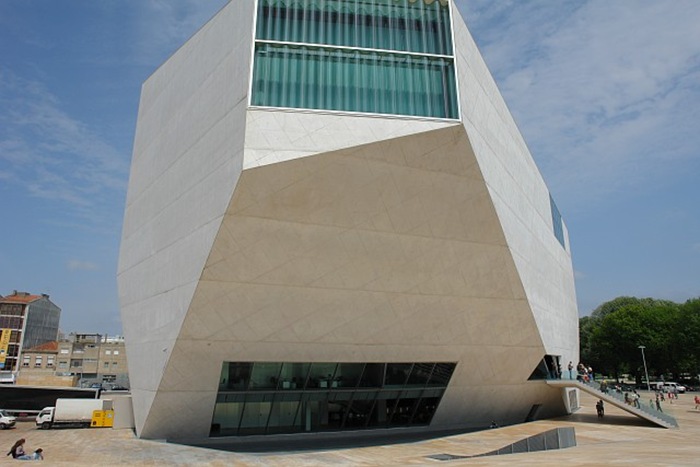 15. Olympic Stadium (Montreal, Canada)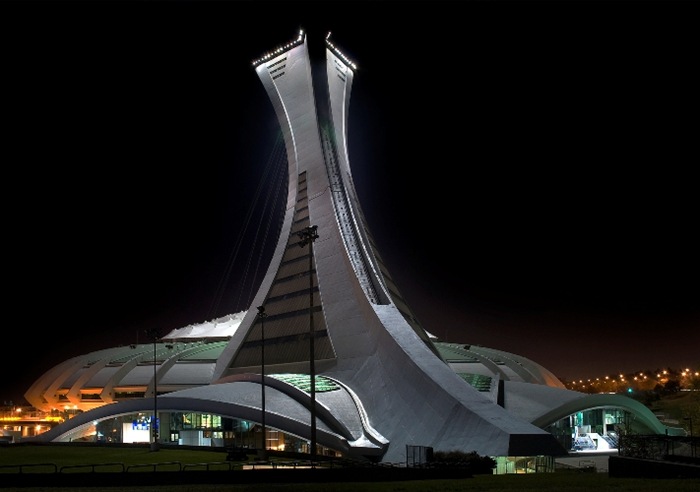 16. Nautilus House (Mexico City, Mexico)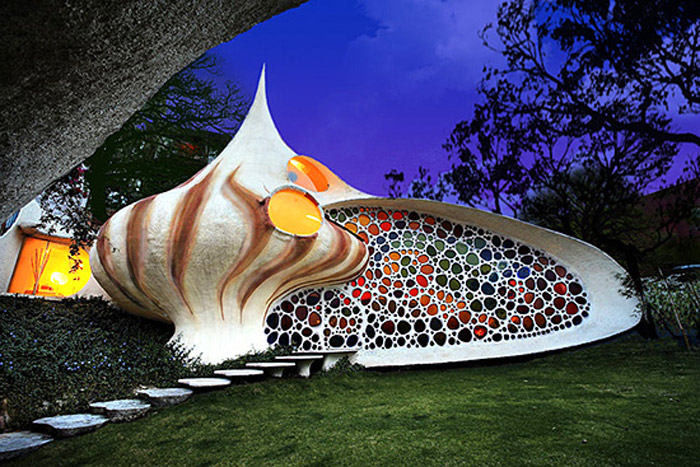 17. The National Library (Minsk, Belarus)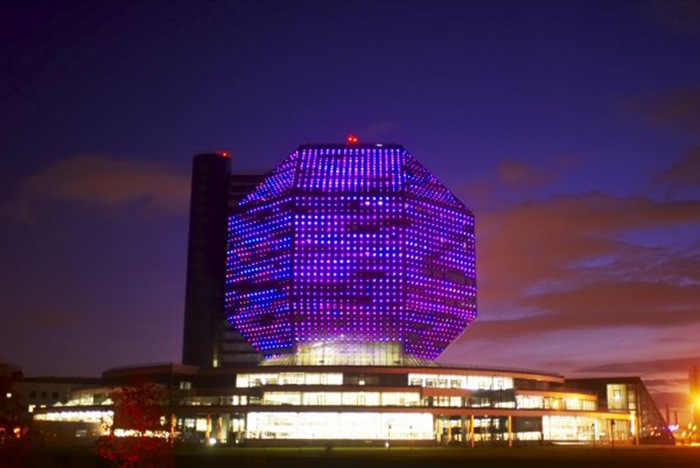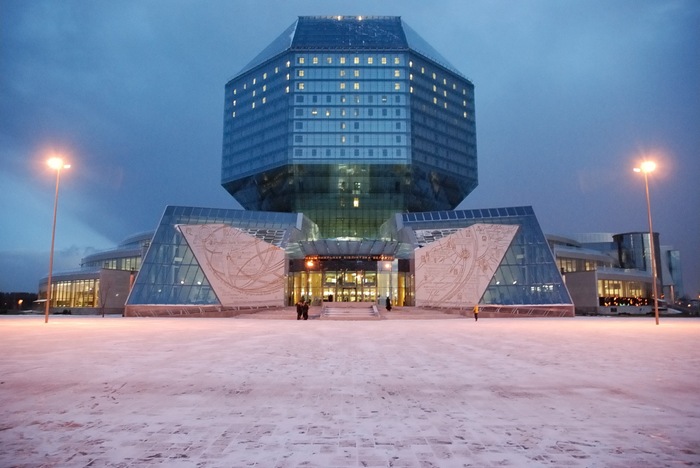 18. National Theatre (Beijing, China)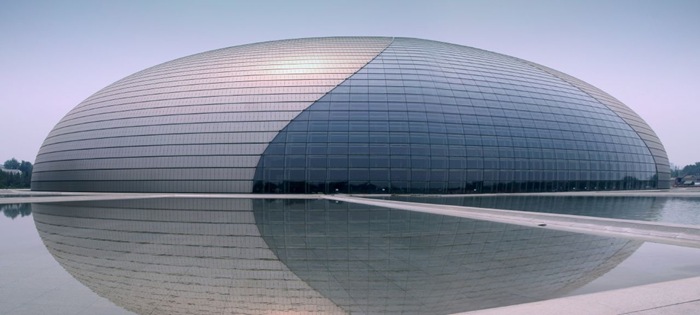 19. Conch Shell House, Isla Mujeres, Mexico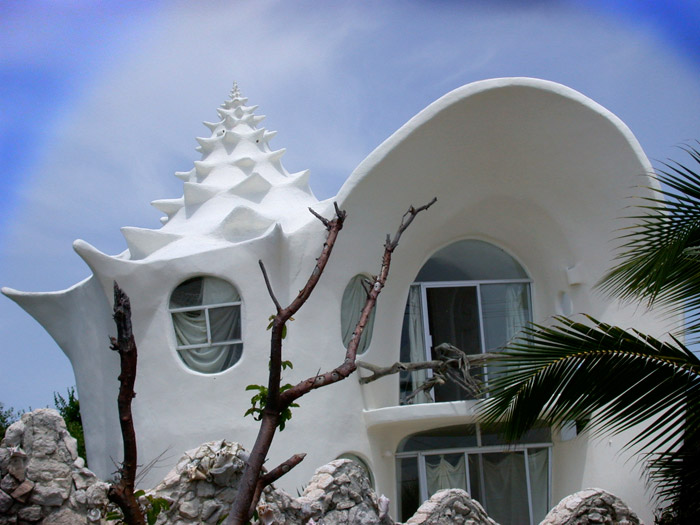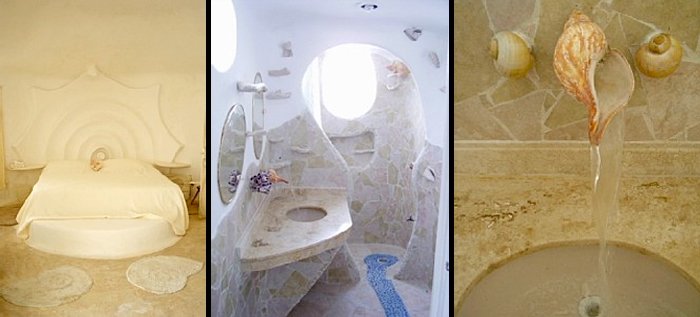 20. House Attack (Vienna, Austria)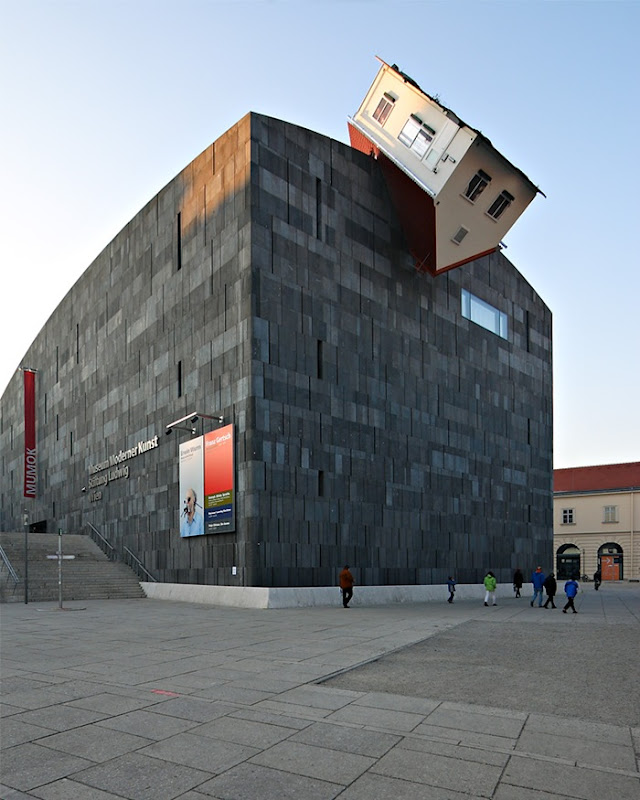 21. Bibliotheca Alexandrina (Egypt)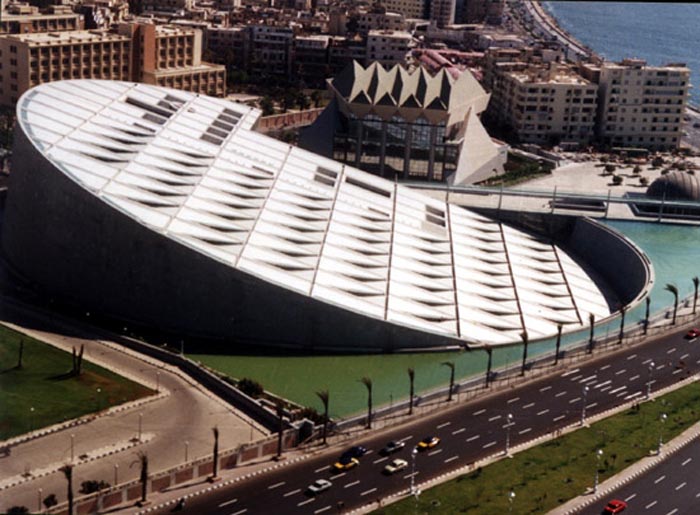 22. Cubic Houses (Kubus woningen) (Rotterdam, Netherlands)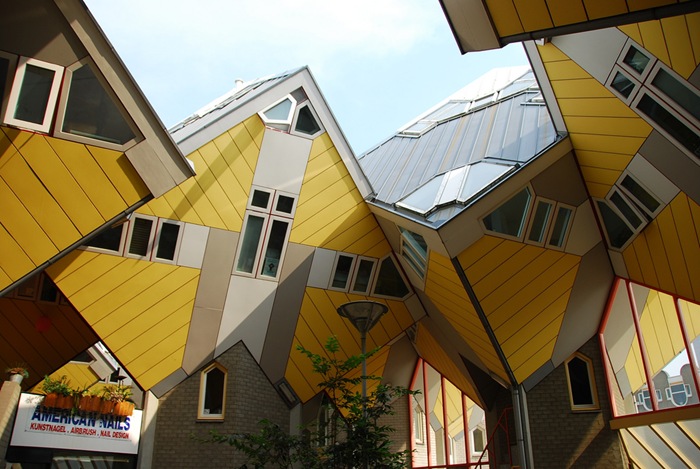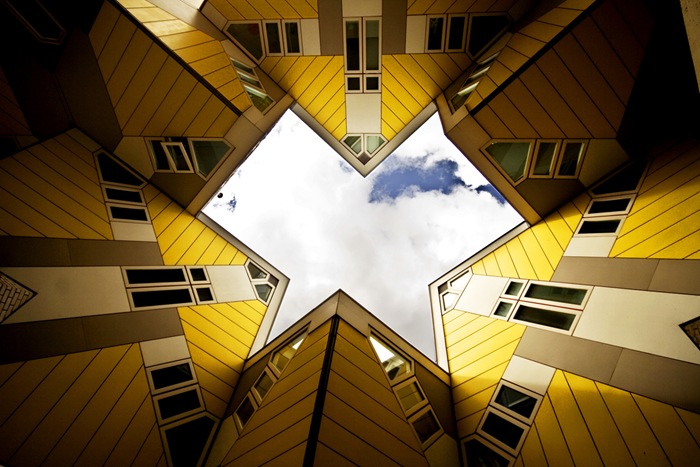 23. Ideal Palace (France)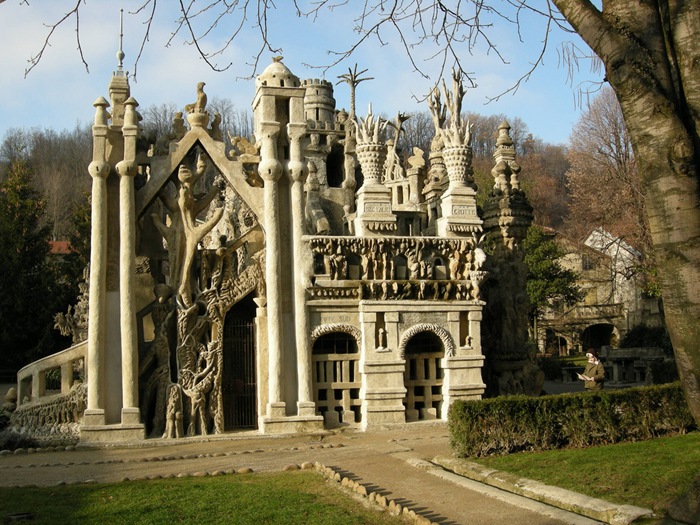 24. The Church of Hallgrimur, Reykjavik, Iceland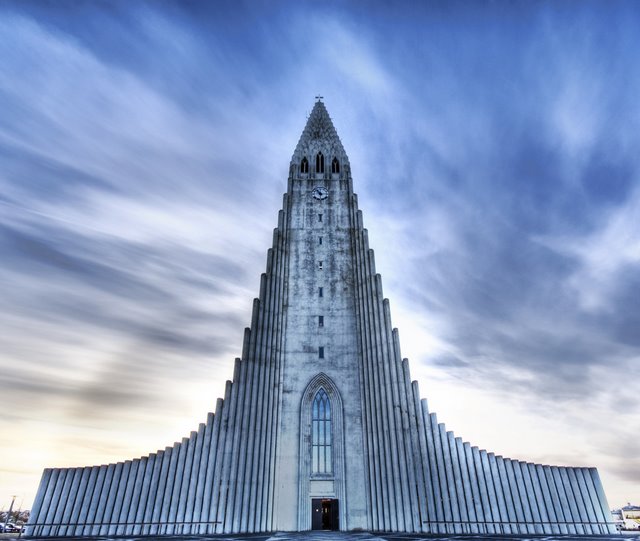 25. Eden project (United Kingdom)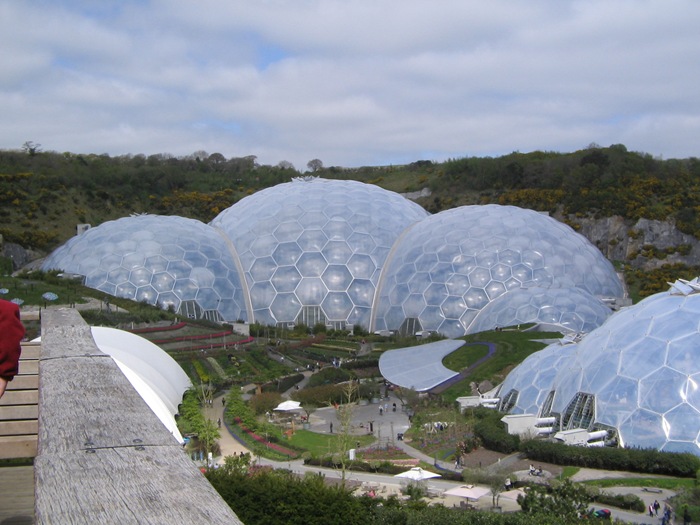 26. The Museum of Play (Rochester , USA)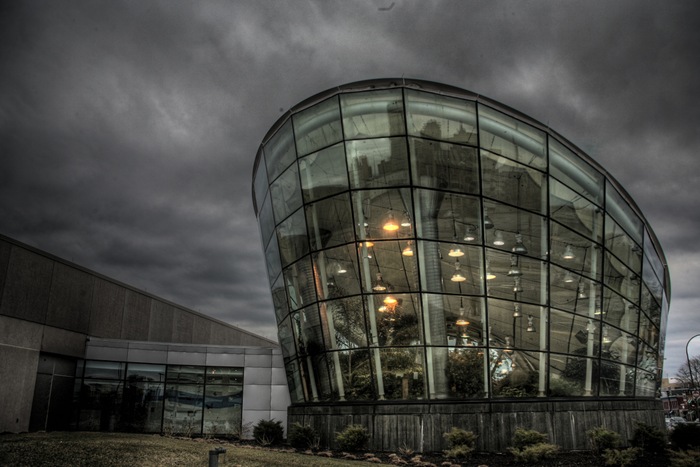 27. Atlantis (Dubai, UAE)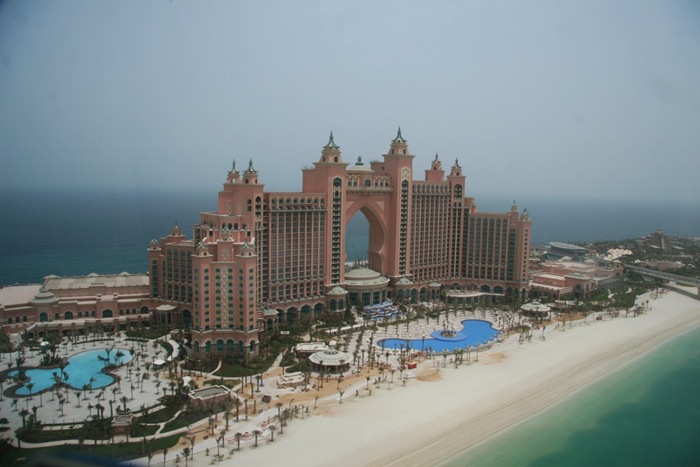 28. Montreal Biosphere (Canada)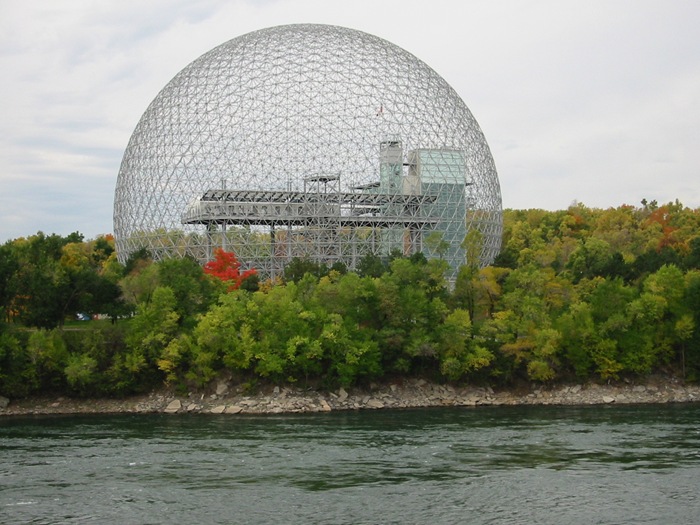 29. Wonderworks (Pigeon Forge, TN, USA)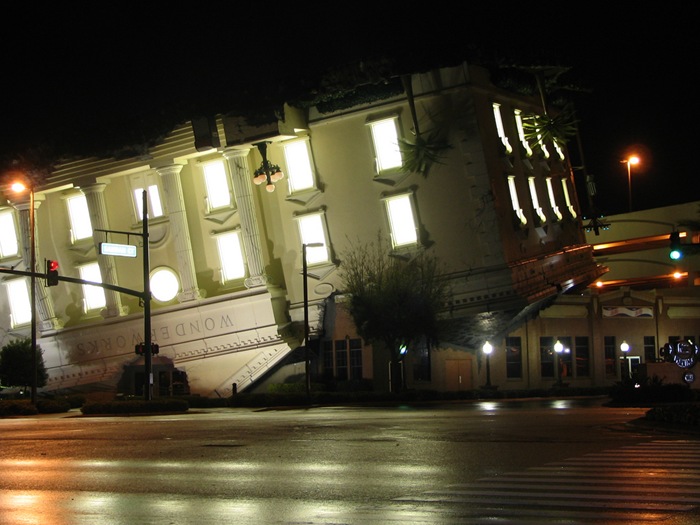 30. The Basket Building (Ohio, USA)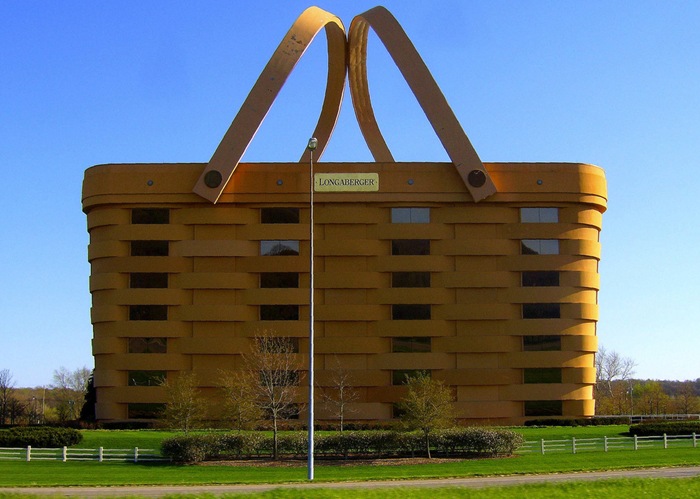 31. Kunsthaus (Graz, Austria)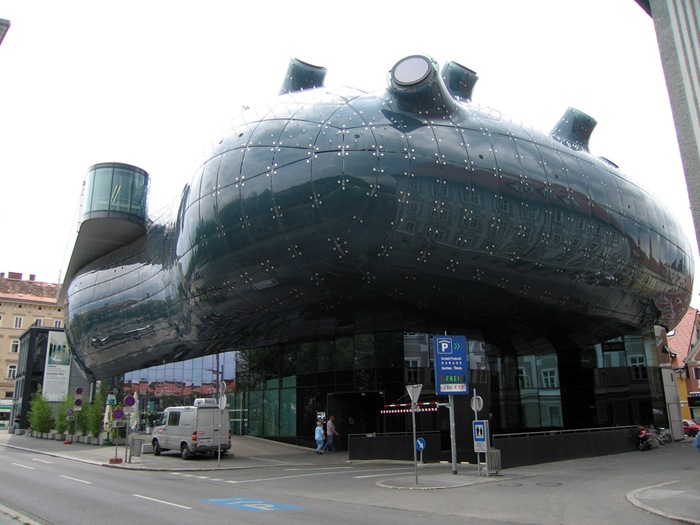 32. Forest Spiral (Darmstadt, Germany)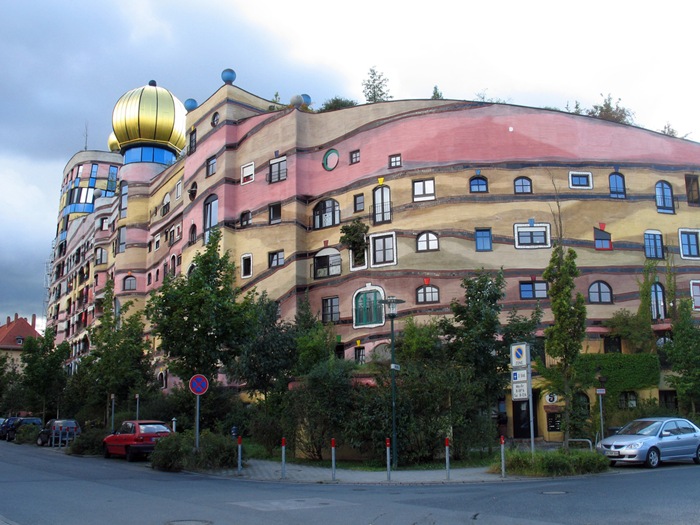 33. Wooden Gagster House (Archangelsk, Russia)