Looking at this burger, you would think it's just like any other McDonald's food item.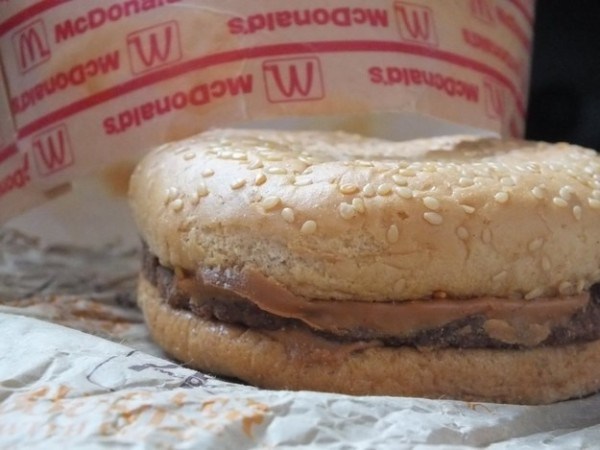 Until you find out that, if this burger were a person, it would already be past the legal drinking age in most countries, and even old enough to vote.
The story behind this is as crazy as you'd think: buddies Eduard Neetz and Casey Dean (then 13 and 14 respectively) bought the burger back in 1995 for their friend, who told them to hold on to it until the next time he came to visit.
It's been twenty years, and that friend still hasn't been back yet.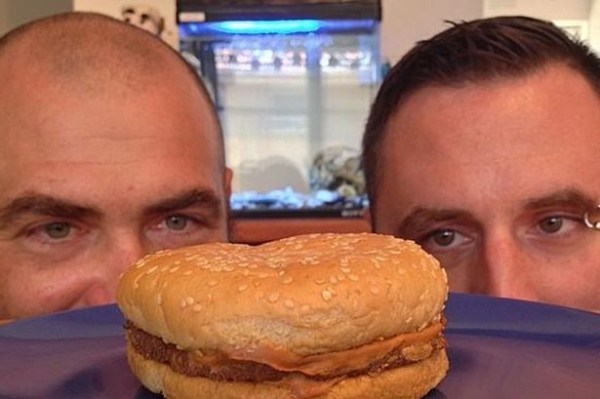 "It started off as a joke, you know we told our friend we'd hold his burger for him but he never turned up and before we knew it six months had passed. The months became years and now, 20 years later, it looks the same as it did the day we bought it, perfectly preserved in its original wrapping."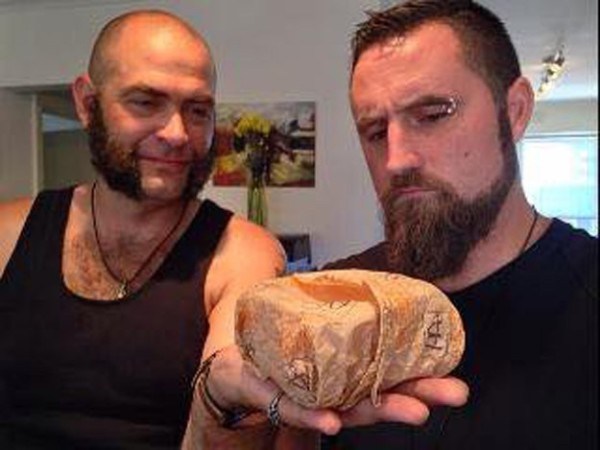 Neetz and Dean store their burger in a padlocked box. You know, in case it gets stolen.
https://vine.co/v/OQKPWOu9pbg
Despite showing no signs of its age, Neetz and Dean say the burger is as hard as a rock.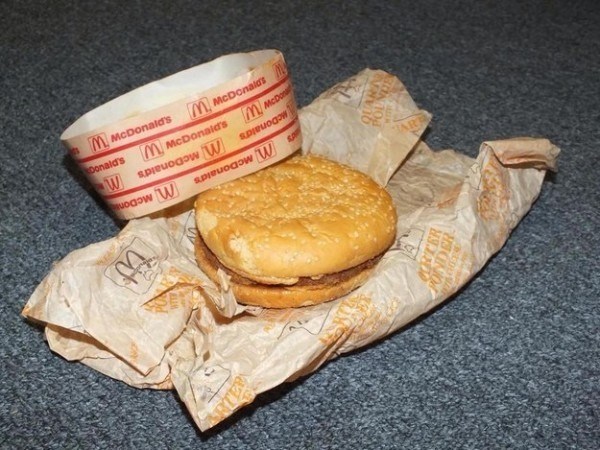 The duo also made a song called "Free the Burger", which is basically an ode to the great vampire meat sandwich. Please listen to it if you want a high-pitched male voice trapped inside your head forever.
You can also help Neetz and Dean get to their goal of having their burger's Facebook page get more likes than some random dude named Kanye West.