A female suspect is dead after shooting 3 people at the YouTube HQ in Northern California.
For folks interested in the shooting at my office building, I'm safe and hopefully my colleagues are too pic.twitter.com/wSaM6HxjHg

— Ashok (@adrasakka) April 3, 2018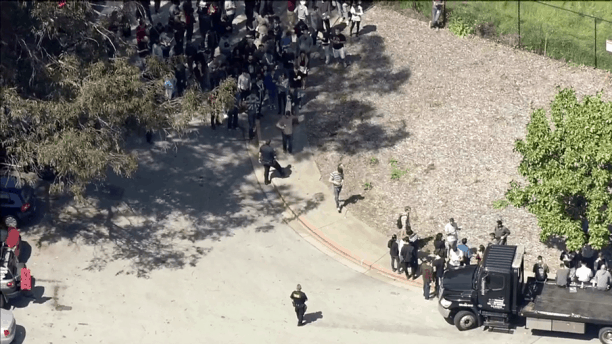 FOX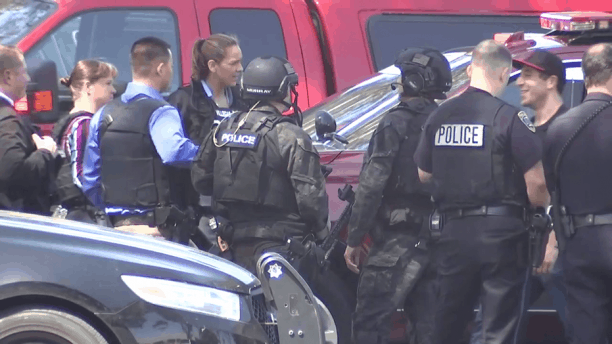 FOX
The woman, who was identified as vegan bodybuilder Nasim Aghdam, entered the area at around lunchtime where she shot a 36-year-old man by the outdoor patio and dining area. The man is in critical condition with a fatal gunshot wound to the stomach. Two other women, aged 32 and 27, were also shot and are in serious and fair condition.
The shooter then shot herself after injuring the three employees.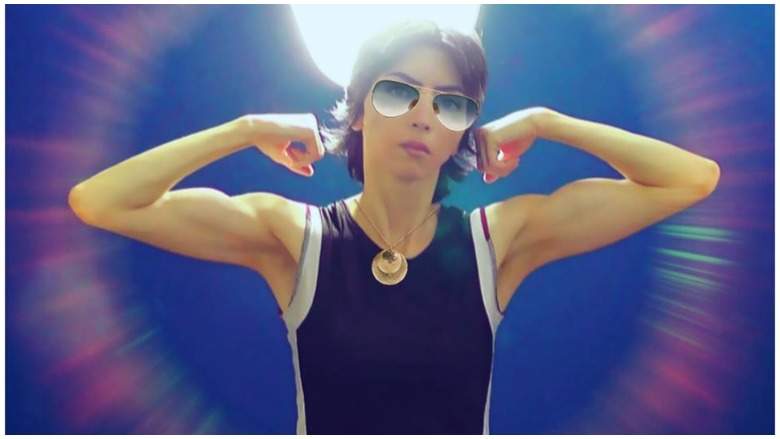 Heavy
In 2009, Aghdam accused YouTube of censorship and being dictatorial in their policies. She complained that the company had stopped paying her due to inappropriate content posted on her channel. Before the incident, the shooter's father reportedly told police that Aghdam hated the company for cutting off her payment.
YouTube employees were seen through CCTV footage fleeing the area as others called for 911.
Still a lot happening here as The Forensic team has arrived #YouTubeShooting pic.twitter.com/pSJ3kNcICa

— Erin (@erinjeanc) April 3, 2018
We are seeing @YouTube employees being brought out with hands up! pic.twitter.com/ZlSMY9FIVm

— Erin (@erinjeanc) April 3, 2018
Todd Sherman, a product manager for YouTube tweeted that he was in a meeting when the shooting occurred.
We were sitting in a meeting and then we heard people running because it was rumbling the floor. First thought was earthquake. https://t.co/gmolQmRXm1

— Todd Sherman (@tdd) April 3, 2018
At that point every new person I saw was a potential shooter. Someone else said that the person shot out the back doors and then shot themselves.

— Todd Sherman (@tdd) April 3, 2018
Several other employees also tweeted during the incident.
I am behind another building with colleagues. There are helicopters. There are lots of police nearby. I don't know if the shooter has been found. If you hear they've been found, tell me. I'm safe for now, but don't feel safe until they've been found.

— Lil | Milktea (@_lilchen) April 3, 2018
Active shooter at YouTube HQ. Heard shots and saw people running while at my desk. Now barricaded inside a room with coworkers.

— Vadim Lavrusik (@Lavrusik) April 3, 2018
Active shooter at our HQ and cops are in full force. Most of the buildings are evacuated

— Ashok (@adrasakka) April 3, 2018
The three victims were not named, however it was reported that the man was the shooter's boyfriend. The cause of the shooting is still unclear, however police are speculating that the incident is due to a domestic dispute rather than an act of terrorism.
President Donald Trump was briefed on the shooting and issued out a statement on his Twitter.
Was just briefed on the shooting at YouTube's HQ in San Bruno, California. Our thoughts and prayers are with everybody involved. Thank you to our phenomenal Law Enforcement Officers and First Responders that are currently on the scene.

— Donald J. Trump (@realDonaldTrump) April 3, 2018
YouTube CEO Susan Wojcicki and Sundar Pichai, chief executive of Google LLC, also tweeted their statements on the day's events.
There are no words to describe how horrible it was to have an active shooter @YouTube today. Our deepest gratitude to law enforcement & first responders for their rapid response. Our hearts go out to all those injured & impacted today. We will come together to heal as a family.

— Susan Wojcicki (@SusanWojcicki) April 4, 2018
There are no words to describe the tragedy that occurred today. @SusanWojcicki & I are focused on supporting our employees & the @YouTube community through this difficult time together. Thank you to the police & first responders for their efforts, and to all for msgs of support.

— Sundar Pichai (@sundarpichai) April 3, 2018
Google, which owns YouTube, issued a statement that the company's security team worked with authorities to make sure that buildings had been evacuated and are doing the best they can to support the victims and their families.
Here is the note that @sundarpichai just sent to Googlers worldwide. pic.twitter.com/bdC6KeTl9c

— Google Communications (@Google_Comms) April 3, 2018