When Kevin's friends found out that his "crazy" fiancée had refused to let him join them on a birthday trip, they did what all good friends would do: take him anyway. Well, sort of.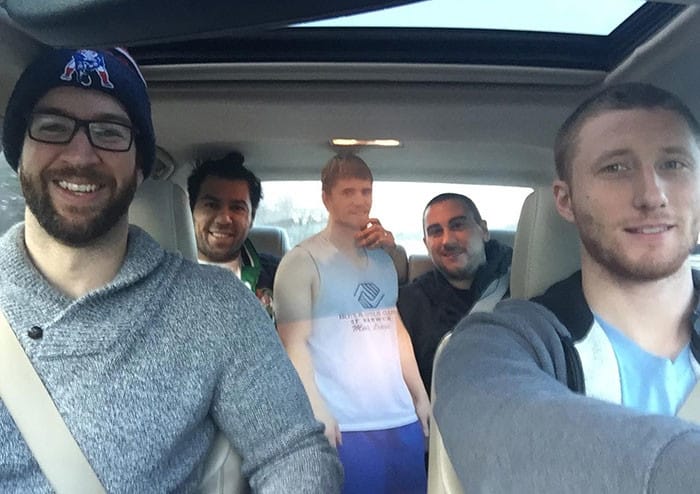 Imgur
The loyal friends took a life-size cardboard cutout of Kevin on their holiday to Montreal.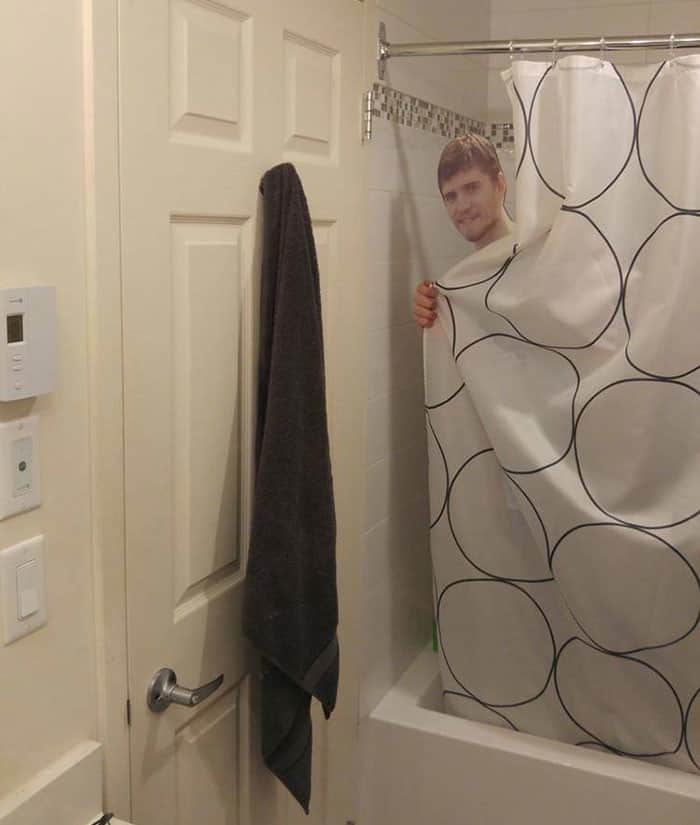 Imgur
The results are predictably hilarious. Kevin took part in everything.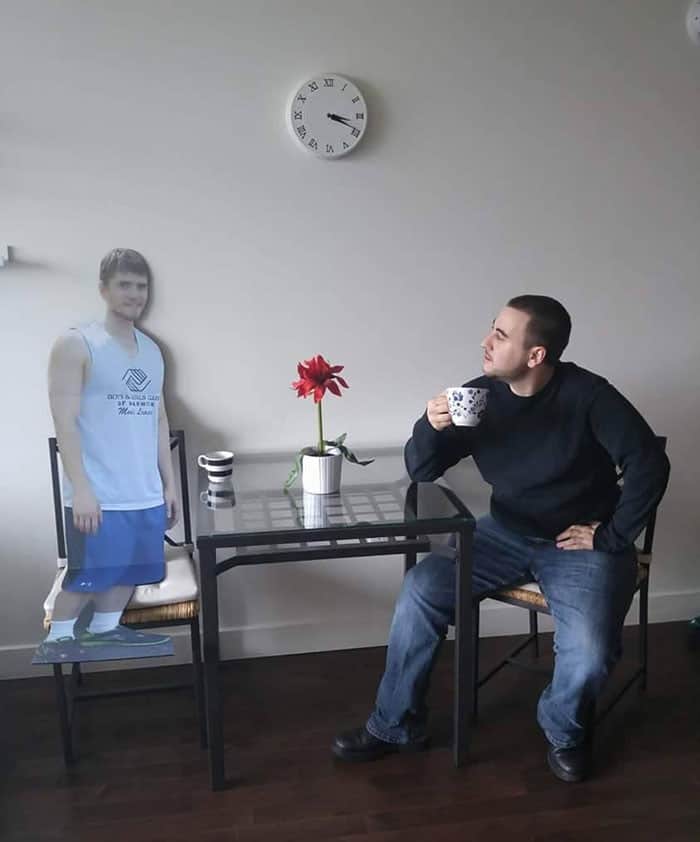 Imgur
From pumping iron at the gym…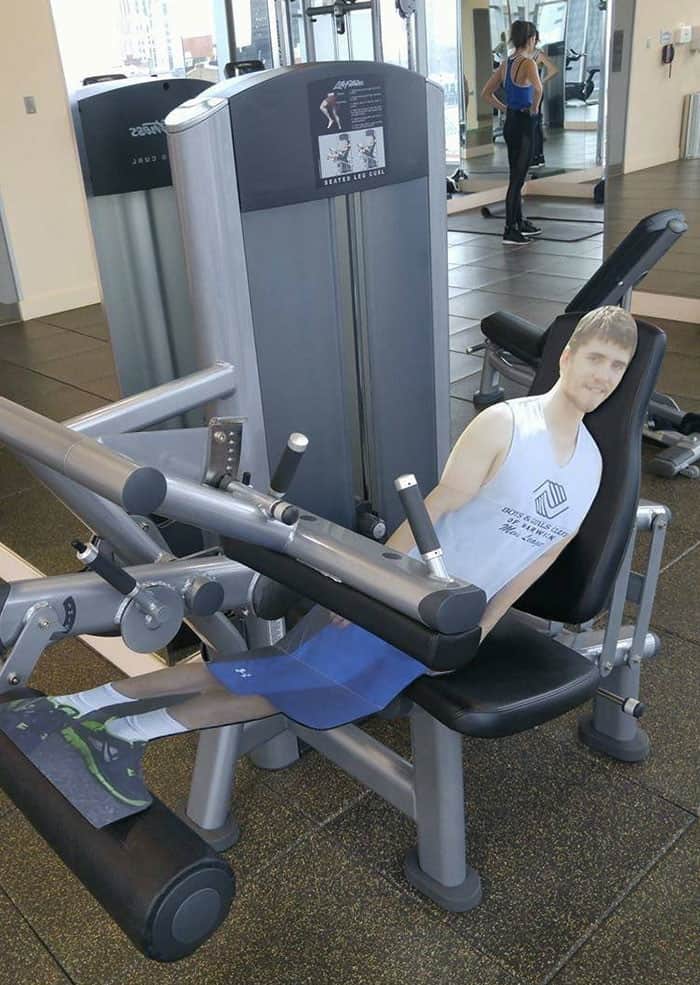 Imgur
… to eating out.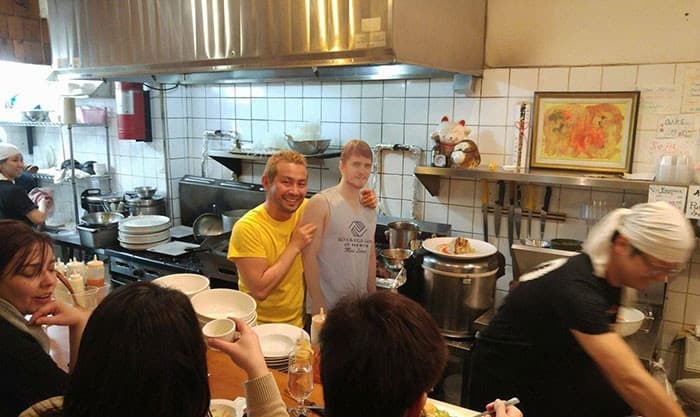 Imgur
Looks like the "crazy" fiancé had a right to be worried…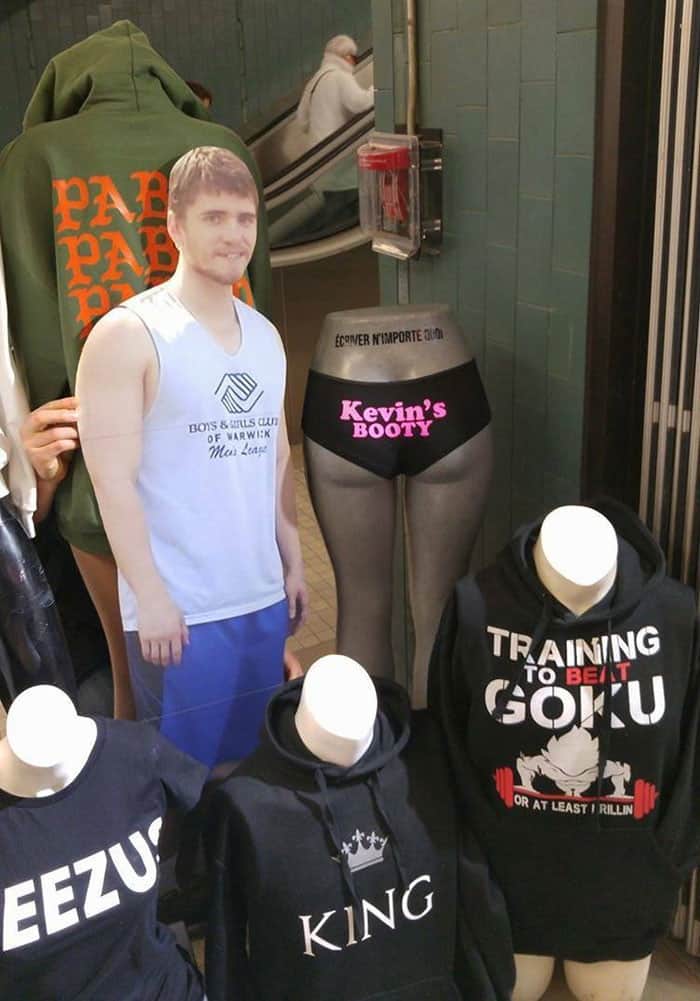 Imgur
Cardboard Kevin has way more fun than us.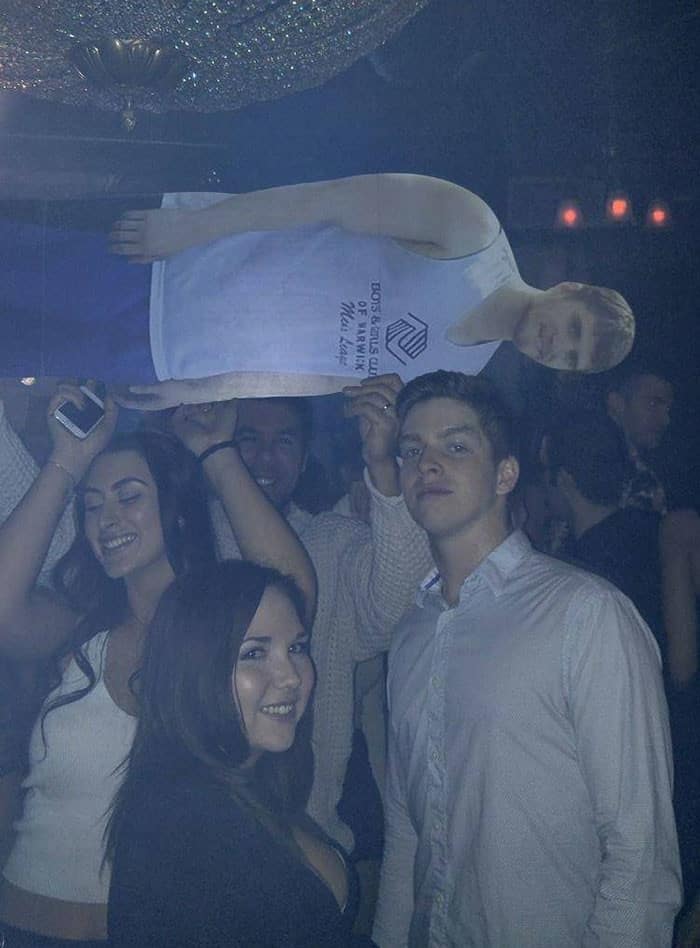 Imgur
Selfie time!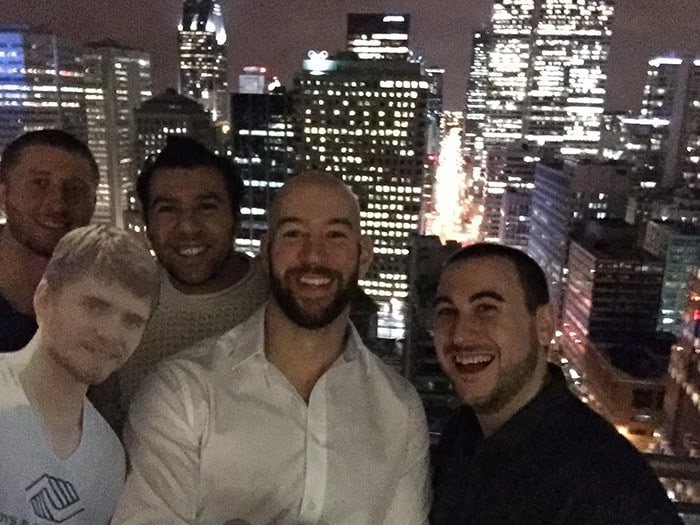 Imgur
Cardboard Kevin is very popular with the ladies…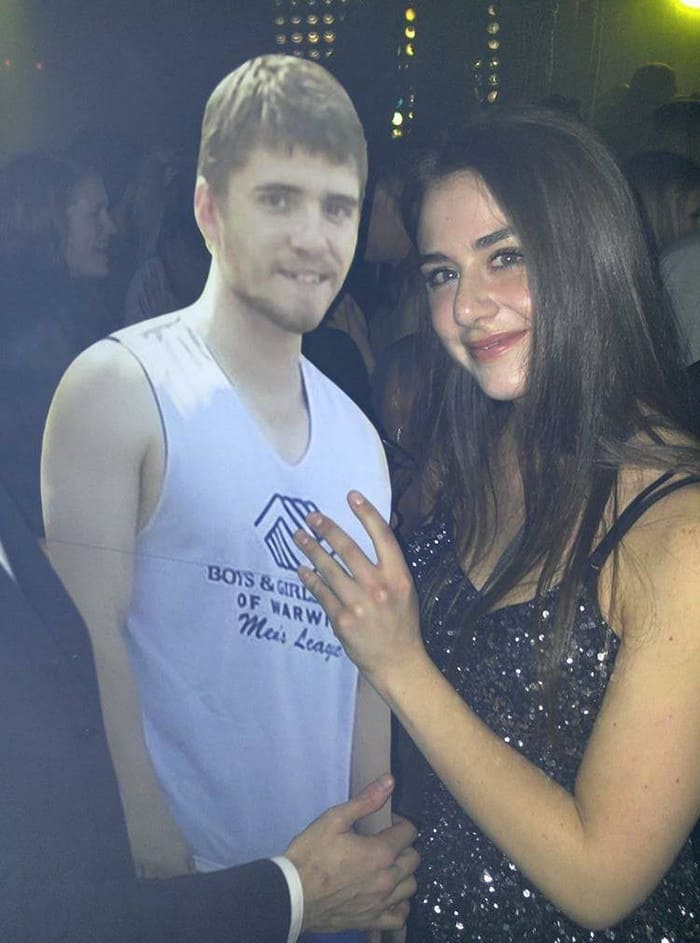 Imgur
Too popular, some would say.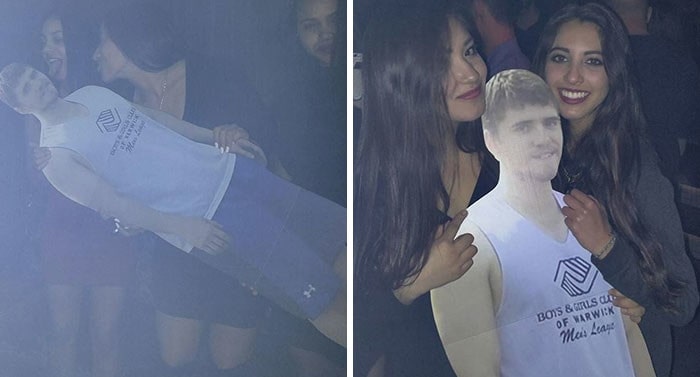 Imgur
He's also a hit with the guys.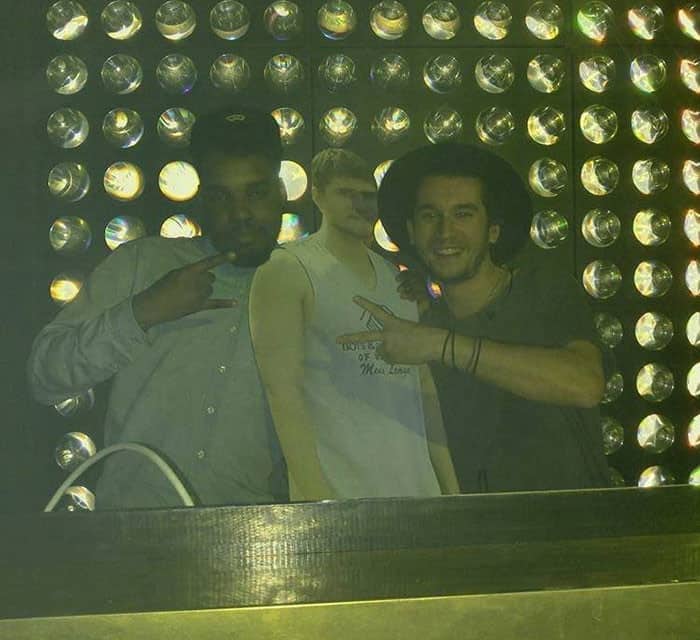 Imgur
Doesn't cardboard Kevin know that smoking kills?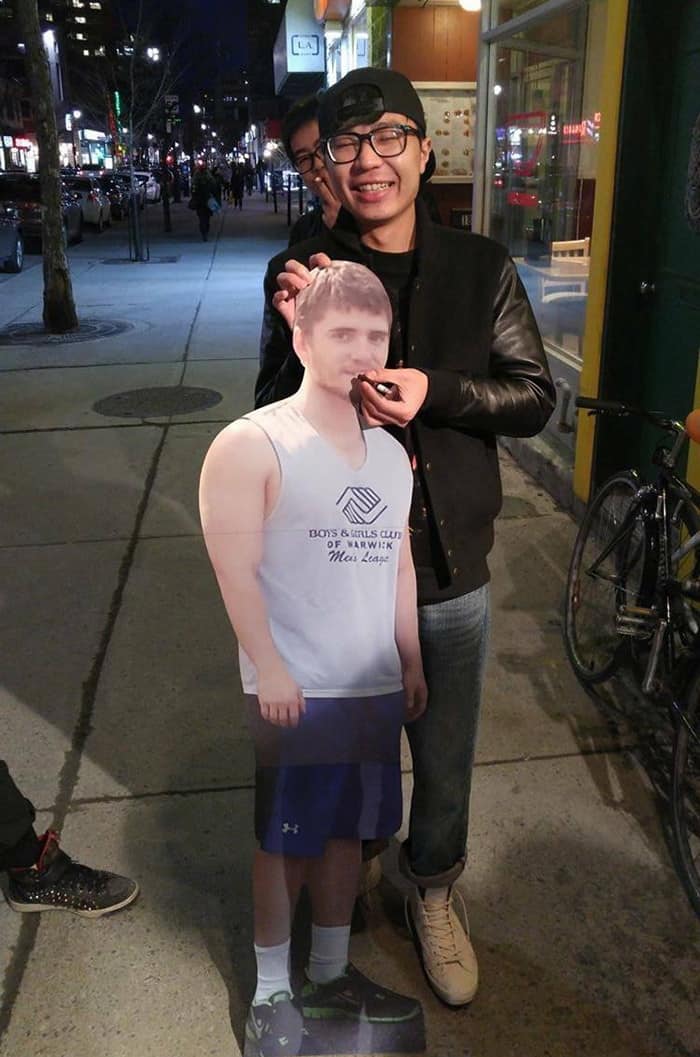 Imgur
Kevin wakes up in an alley. What happens in Montréal stays in Montréal.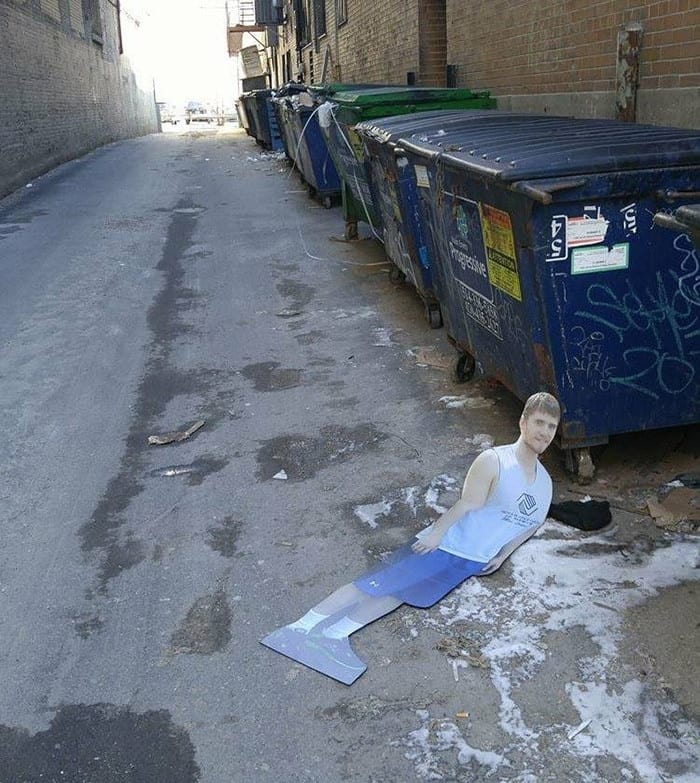 Imgur
If you enjoyed that, you'll want to see what happened when a son studying abroad sent his mom a cardboard cutout of himself.