A Russian tattoo artist has sparked outrage after photos of him tattooing his cat went viral online.
The tattooist, known only as Aleksander, allegedly gave his hairless Sphynx cat pain killers before inking a series of "gangster" tattoos on the animal.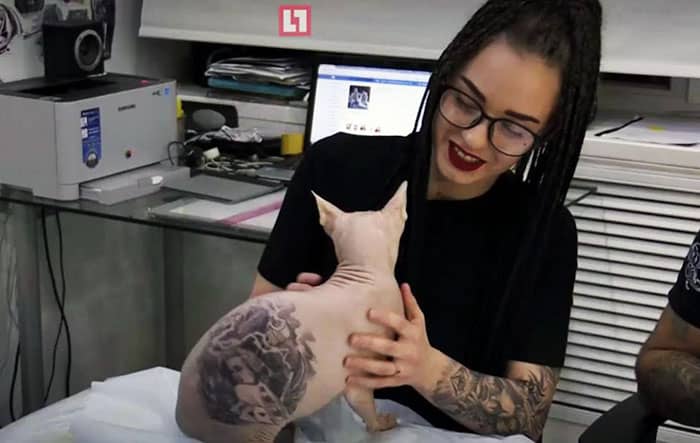 DailyMail
The tattoos feature a prison tower, playing cards, and a cigarette — all typically worn by criminals in Russia.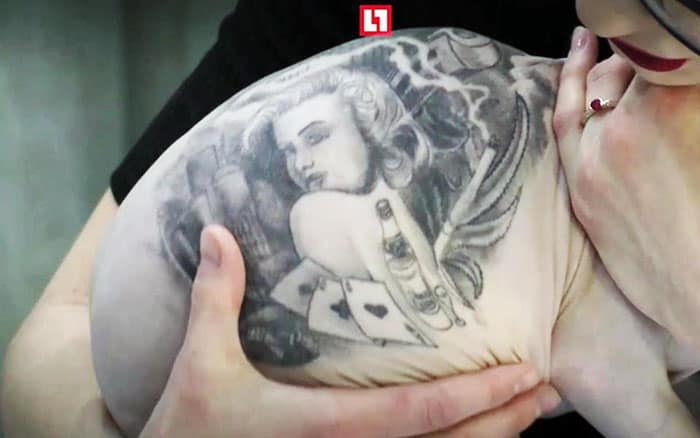 DailyMail
"Of course I feel pity for doing it to him," said Aleksandr, "I hope it is not too bad for him, it is not his first tattoo."
"Usually he feels fine and recovers from the anaesthesia pretty fast."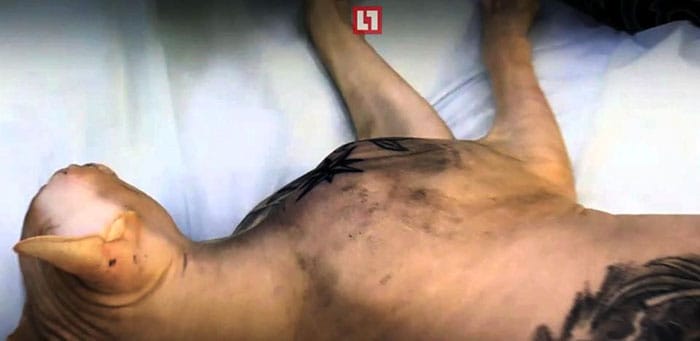 DailyMail
"It's not like he wanted to do it himself. He has a different skin, so tattoos are applied differently."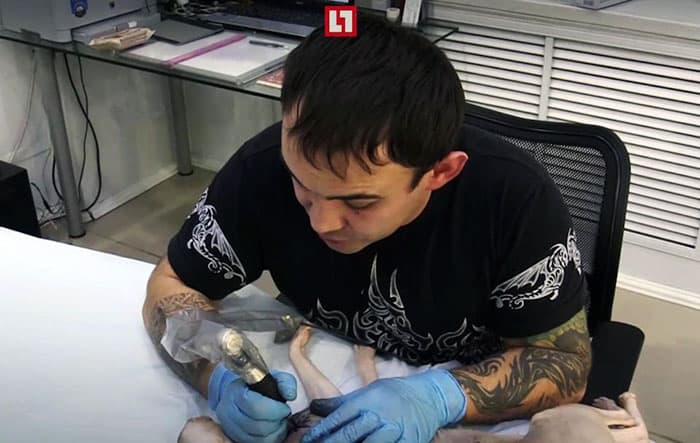 DailyMail
The photos have gone viral online with commenters and animal rights activists criticizing the man for animal cruelty.


DailyMail
Aleksandr has protested, arguing that many years ago it was normal for farmers to tattoo their animals and therefore it is not unethical to do so today.


DailyMail
But Elizabeth Skorynin, head of an animal rescue center, said that Sphynx cats have highly sensitive skin, and any small injury can cause them great pain and discomfort.
She went on to point out that anesthesia is harmful to a cat, with a survival rate as low as 50%, and that the whole case consists of animal abuse.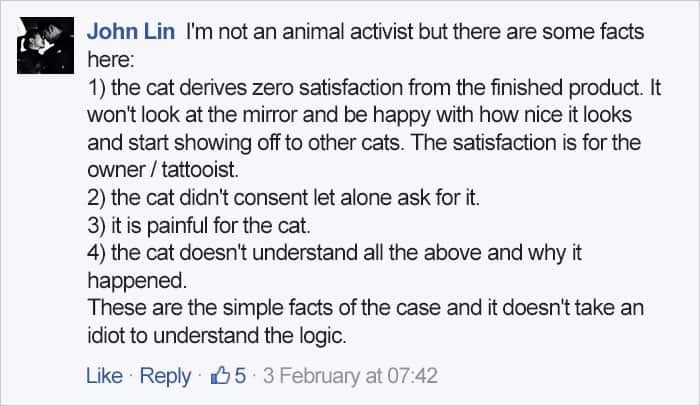 DailyMail
What do you think?